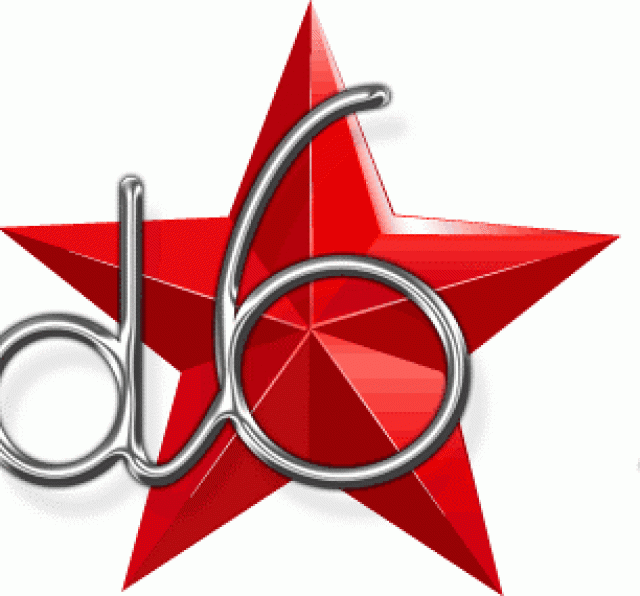 Island 6
Shanghai, China
Liu Dao is a Shanghai-based collective of artists, art directors, curators, writers, and tech-geeks who share a passion for incorporating cutting edge technology into artwork. The group remains spontaneous by working under a single moniker to recognize the team's actions as a whole. The CV reflects this sense of communal identity by listing degrees and achievements without linking them to specific members of the collective.
---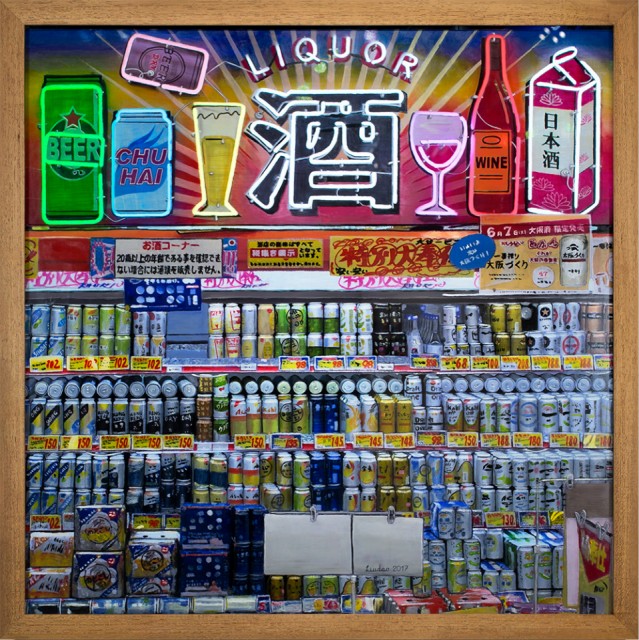 Luminous Magnum Opus Nihonshu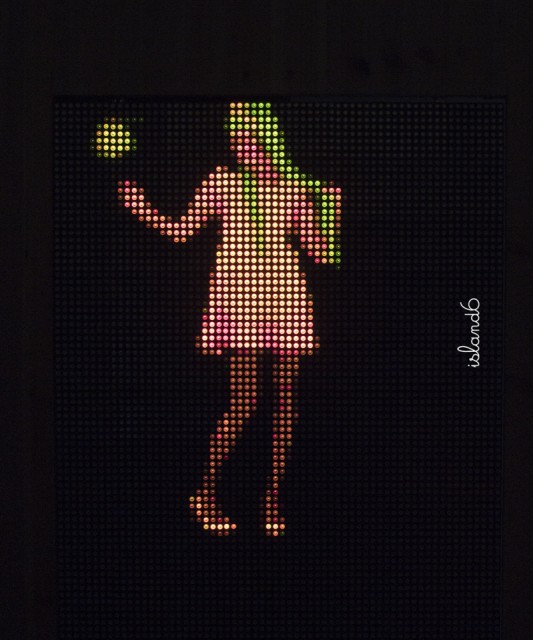 Maid in Shanghai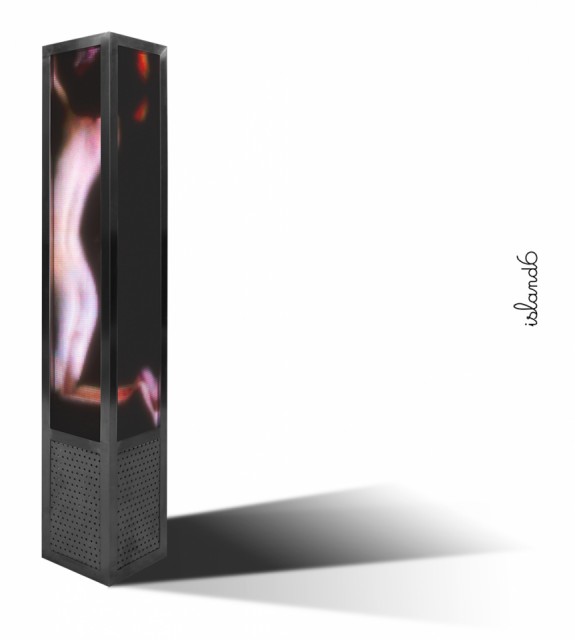 Astral Projections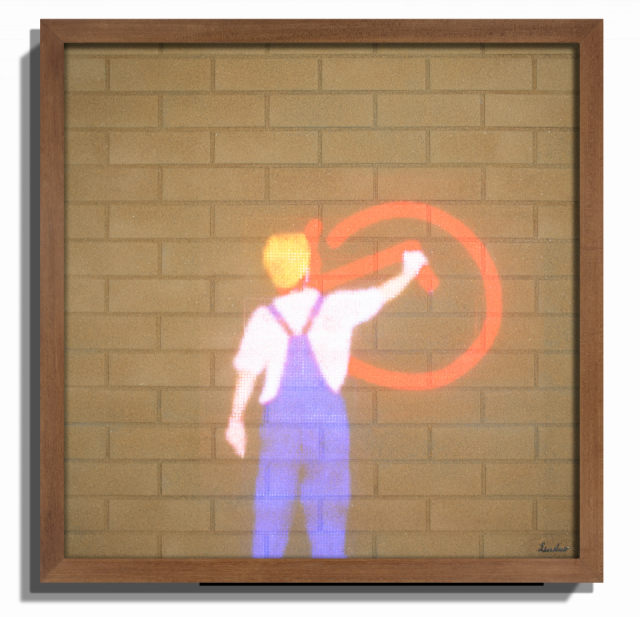 Teardown District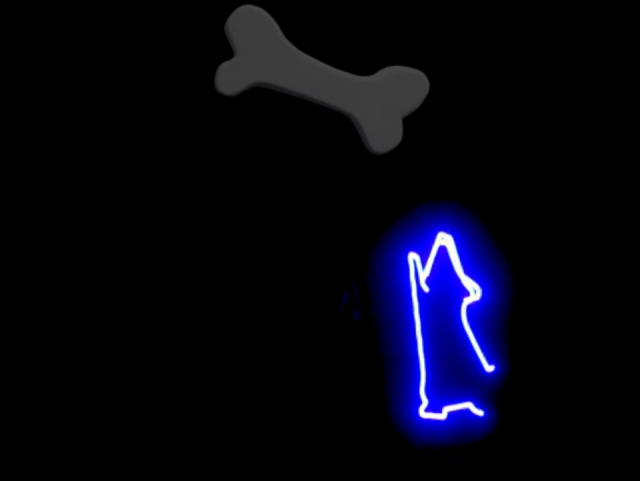 What Should You Pray For?
EDUCATION
2009 BTEC Higher National Diploma in Fashion and Textiles, Caritas Bianchi College of Careers, Hong Kong, S.A.R.
2008 BA, Political Science, Indiana University, Indiana, USA
2001 Master in Digital Arts, Pompeu Fabra University, Barcelona, Spain
2000 MFA, Sculpture, Columbia University, New York City, USA
1998 BFA, Photography, School of Visual Arts, New York City, USA
1996 BA (Hons) in Illustration, Kingston University
SOLO EXHIBITIONS
2017
The Geometry of Binary Life, Island6 Main, Shanghai
Tales of the Girl with the Blue Wig, Island 6 Main, Shanghai
Released Beauty, Zienlinsky Gallery, Barcelona, Spain
Wallism, Island6 Shgarden, Shanghai
2016
Fanatic Automatic, Island6 Main, Shanghai
Machine Dreams, Island6 Shanghai
Ten, Island6 Art Center, Shanghai
Shanghai Drift, Island6 Shgarden, Shanghai
2015
Post No Bills, Island6 Art Center, Shanghai
Scribbles, Island6 Bund, Shanghai
Guts, Island6 Hong Kong, Hong Kong
Mercedes with Benefits, Island6 Art Center, Shanghai
Between Red Queens, Island6 Bund, Shanghai
Broken Bones & Bruises, Island6 Bund, Shanghai
Babble Jabber,
Under The Glow of the Red Lanterns, Island6 Marina, Phuket, Thailand
No Boat, No Brio, Island6 Marina, Phuket, Thailand
2014
Blood-Money & Bitches, , Phuket, Thailand
Key to Ignition, Island6 Hong Kong, Hong Kong
Guilty as Sin, Island6 Bund, Shanghai
Bark! Hop! Swim! Repeat, Island6 Shgarden, Shanghai
Silk to Bitcoin, Island6 Arts Center, Shanghai
The Artist Always Gets Paid Last, Island6 Bund, Shanghai
The Altar of Bling, Island6 Hong Kong, Hong Kong
Never Talks to Strangers, Island6 Shgarden, Shanghai
The Rolls-Royce Royal Coastal Journey, Island6 Marina, Phuket, Thailand
In Search of Nostalgia,
Babas and Yayas, sland6 Marina, Phuket, Thailand
Melted Paraffin Wax, Island6 Bund, Shanghai
I really don't Want to, Island6 Arts Center, Shanghai
Modality and Guilty Pleasures, Island6 Shgarden, Shanghai
2013
island6 - Liu Dao, Conny Dietzschold Gallery, Sydney, Australia
island6 Bund Grand Opening, Shanghai
Through The Wormhole, Island6 Arts Center, Shanghai
Delicate Delicious Delightful, Green T. House, Beijing
Art No Boundary, La Nova, Changsha
Overload: A Tale of Officide, Island6 Hong Kong, Hong Kong
Medina 50, Island6 Shgarden, Shanghai
Metropolis Rises, Red Gate Gallery, Beijing
The Beauty of Xiao Yao, Lotus Arts de Vivre, Bangkok, Thailand
Modus Operandi, 10 Design, Hong Kong
Urban Operandi, Island6 Hong Kong, Hong Kong
HK Art Walk 2013, Island6 Hong Kong, Hong Kong
Body-City-Mechanism, Island6 Arts Center, Shanghai
Need.Want.Hunt, Island6 Hong Kong, Hong Kong
Ménage à trois, Reddoor Bund, Shanghai
The Garden Beneath the Streetlights, Bath Street Gallery, Auckland, New Zealand
Need.Want.Hunt., Island6 Arts Center, Shanghai
2012
The Cat That Eats Diodes, Island6 Hong Kong, Hong Kong
The Secret Collection of Yüan Meng Ch'ien, Island6 Arts Center, Shanghai
Island of Oddities, Island6 Arts Center, Shanghai
Dripping with Aurum, Island6 Hong Kong, Hong Kong
Them That Glide Past Our Windows, Island6 Arts Center, Shanghai
Across the Waibaidu, Island6 Arts Center, Shanghai
Ooh La La, Studio Rouge, Shanghai
Wired Blossoms and Electric Angels, The Opposite House, Beijing
Goddamned Shanghai, Island6 Arts Center, Shanghai
2011
Spring Floods and Peach Petals, The Arts House, Singapore
Everyday Frenzies, Green T. House, Beijing
Omen, Island6 Arts Center, Shanghai
Plugged In, Tall Back Contemporary, New York City, USA
Electric Shanghai, Tall Back Contemporary, Bangkok, Thailand
2010
Prophecies, Island6 Arts Center, Shanghai
Garden of Autumn Vapours, Red Gate Gallery, Beijing
Absolute 0:00, Island6 Arts Center, Shanghai
Roseless, Yongkang Lu Art, Shanghai
Psychic Apparatus, Island6 Arts Center, Shanghai
The Light Fantastic, LV Cultural Space, Taipei, Taiwan
Libido, Mortido, Island6 Arts Center, Shanghai
Fakirs, Island6 Arts Center, Shanghai
2009
Placebo, Island6 Arts Center, Shanghai
LED City, The Opposite House, Beijing
30 Degrees, Studio Rouge & Island6 Arts Center, Shanghai
Synesthesia, Island6 Arts Center, Shanghai
LEDs animés, Gallery Twenty-One, Pairs, France
The Artist Died Yesterday, Island6 Arts Center, Shanghai
2008
Quadrare il Cerchio" (Squaring the Circle), Allegra Ravizza Art Project, Milano, Italy
Clouds of Crowds, Island6 Arts Center, Shanghai
Zero Gravity, Sun Gallery, Shanghai
2007
PlugIT, Blue Lotus Gallery, Hong Kong
Made in China, Island6 Arts Center, Shanghai
Bits, Bytes and Pixels, IFA VILLAGE, Shanghai
GROUP EXHIBITIONS
2017
798 - We Are Back!, Red Gate Gallery, Beijing
To Be Like Water?, WHYWHYART, Suzhou Bay WE Avenue, Suzhou
On starting another conversation about comparative feminism, WHYWHYART, Chic Oasis, Nanjing
Red Gate on the Move, Red Gate Gallery, Beijing
New Space Soft Opening Exhibition, ART LABOR Gallery, Shaghai
erutuF, WHYWHYART, Chic Oasis, Nanjing
2015
Cutting Edge - Technology Meets Art, Opera Gallery, Singapore
3 positions of sculpture, Galerie Burster, Berlin
Asia+/First Open, CHRISTIE'S, Hong Kong
2014
Hybrid, Island6 Arts Center, Shanghai
90 Minute shows, CI 2014, Istanbul, Turkey
Beirut Art Week 2014, TOD's & JOSEPH's, Minister of Culture Beirut, Lebanon
Wait a Moment, Cachet Boutique Hotel, Shanghai
Dance of Light, Grand Gateway 66
Grand Opening, Adidas Shanghai Flagship Store, Shanghai
Small is Beautiful, Leo Gallery, Shanghai
Winter Light, Regional Penrith Gallery, Emu Plains, Australia
China: Chinese, Red Gate Gallery, Beijing
2013
LOL, Galeries Lafayette Art Space, Beijing
Chinalizing The West, Laowai Jie Art Festival, Shanghai
I Love Shanghai, ART LABOR Gallery, Shanghai
Interplay, Conny Dietzschold Gallery, Sydney
Publicis Art Pub Grand Opening, Publicis Shanghai, Shanghai
Opera Gallery Grand Opening, Opera Gallery, Hong Kong
Auckland Arts Festival, with Bath Street Gallery, Auckland, New Zealand
WTF!, Gallery CNCPT13, Amsterdam, Netherland
2012
The Art of Living, Lotus Arts de Vivre, Bangkok, Thailand
Ruby Roxy Rhino Rouge Rock Hong Kong, Studio Rouge, Hong Kong
Island6 for Chivas Collective, hosted in the Shanghai Gallery of Art, with Chivas, Shanghai
The Rich and the Righteous, IN-SIGHT, Palma de Mallorca, Spain
Shots, Galerie Albert Benamou, Paris, France
2011
RAM Christmas Project, Rockbund Art Museum, Shanghai
Ruby, Roxy and the Flaming Lamborghini, Studio Rouge, Shanghai
10th Anniversary, Art Seasons, Singapore
Middle East Middle Kingdom, Gallery Etemad, Dubai
2010
Winter Show, Red Gate Gallery, Beijing
The Big Bang, White Rabbit Gallery, Sydney
Raining Stars, LV Gallery, Macau
It's a Strange, Strange World!, 1918 ARTSPACE, Shanghai
2009
Individual: New Art from Beyond Beijing, Red Gate Gallery, Beijing
2008
Automata, Island6 - IFA Gallery, Shanghai
Urban Lust, Island6 - IFA Gallery, Shanghai
Fernelmont Contemporary Art, second edition – Art Festival, Castle of Fernelmont, Belgium
2007
Made in Shanghai, Island6 Arts Center, Shanghai
Fernelmont Contemporary Art – Art Festival, Castle of Fernelmont, Belgium
FESTIVAL ART CONTINU, Morocco
Eurasia One, Island6 Arts Center, Shanghai
Nuit Blanche, first Asian edition, Shanghai Exhibition Center, Shanghai
2006
I Love LEDs, Island6 Arts Center, Shanghai
Getting Along, Island6 Arts Center, Shanghai
Forward/Backward and Reloading, Island6 Arts Center, Shanghai