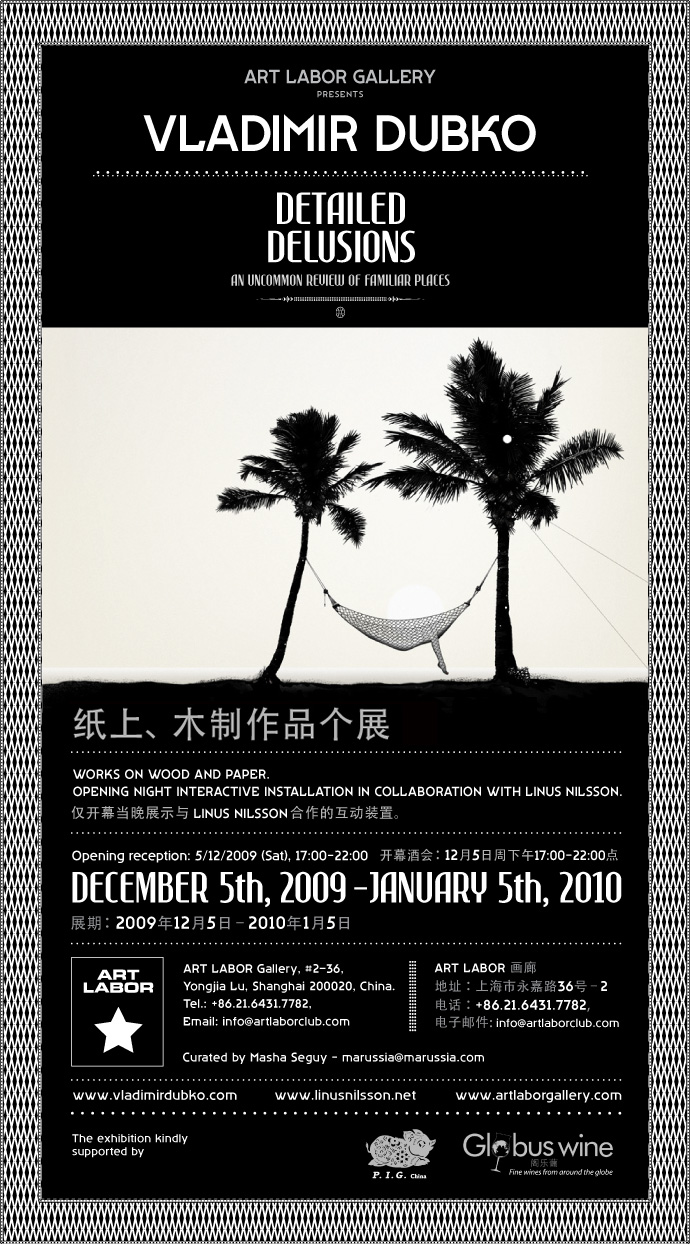 Detailed Delusions
décembre 05, 2009 - janvier 05, 2010
Shanghai's ART LABOR Gallery presents Belorussian artist VLADIMIR DUBKO for his 1st solo exhibition in China, "Detailed Delusions – An Uncommon Review of Familiar Places". This selection of giclée prints, digital installation and carved, silkscreened woodworks make delicate reference to the duality inherent in any given historical situation. The artist pays delicate tribute to erotic elements in fashion, placed within ornamental architectural structures, around a world of Cirque-De-Soleil-like surprises, a land of fishnet stockings and ferris wheels, gems and silhouettes, palm trees and dreams.
ART LABOR is very pleased to show these romantic, undeniably captivating art works as a final last and VERY big hurrah before shutting the doors on our present gallery space and moving to our new and bigger space just down the street in January 2010.
Vladimir Dubko's art work comes out of his creative experience with United Colors of Benetton's Fabrika, and also former position as art director for Lane Crawford in Hong Kong. He has shown at the Centre Pompideau in Paris and was featured in the most recent edition of Taschen's "Contemporary Graphic Design", amongst many other accomplishments.
Artist's Statement
This collection of works is an ode to the fascinating history of the elaborate, the decorative and the surprising in world culture. I find images of places, people and objects from different epochs… redraw, iconize and then try to clash them together in peculiar ways and in different media: on paper, in wood and through interactive installations. In this way, I believe in the ability of things to generate a historical duality in any given situation, providing us with beauty of the new and random. To me the resultant work is a quirky visual drama candy of storytelling through stereotypes and symbolism, the synergy of real and made images that creates bizarre situations in dramatic landscapes.
My sources of inspiration and tools are not much different from other artists. The totality of information nowadays is incredibly massive nevertheless it is the same pool for everyone. I follow the modern tendency of this past decade of reusing, remaking and repeating to create something new. I use Flickr and Google Images to seek for material and choose digital image making for precision and flexibility to do my works, even though the warmth and uniqueness of hand made has yet to be reached with the digital process. Palm trees, high heels, fish-net stockings, pearls and gems framed by architectural ornaments and natural decor, populated with fashion silhouettes at the time of dawn and dusk are some of the visual references to be found in my works.
To sum up, I re-imagine the commonalities of the world to produce an aesthetic that is universally recognized, yet original and freshly attractive in its new form.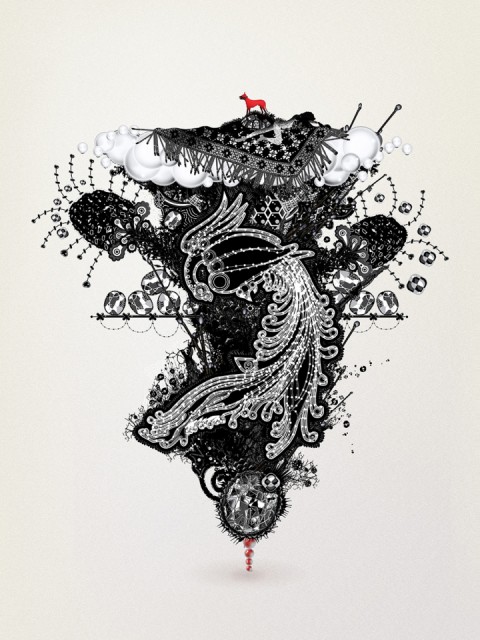 Sleeping High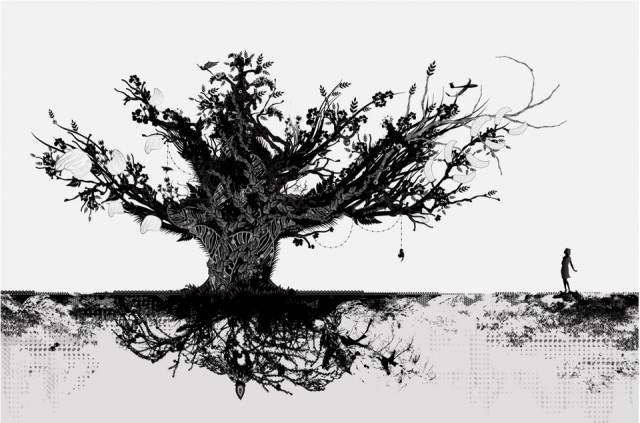 Girls, Trees, Diamond Rings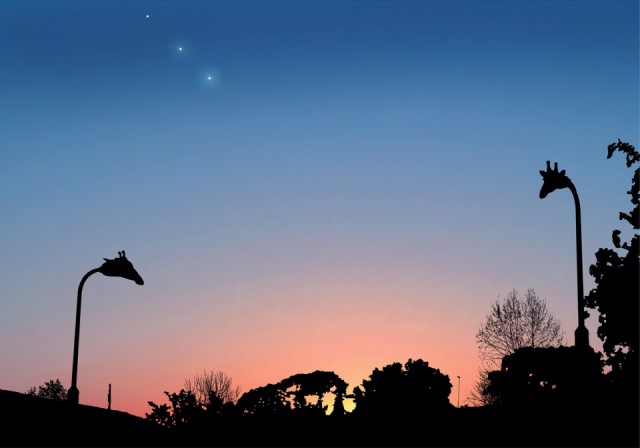 Giraffes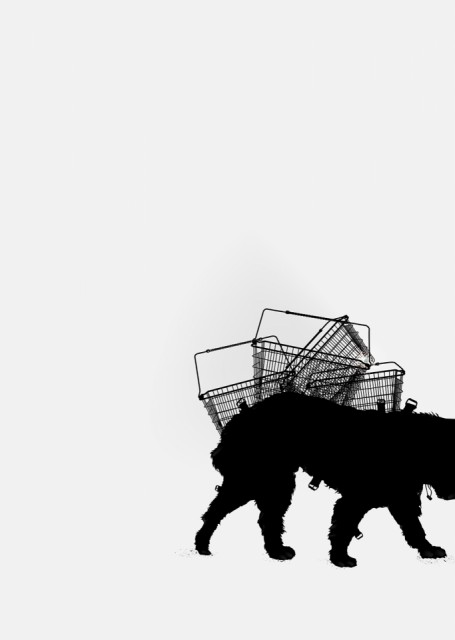 The Burden of Diamond Shopping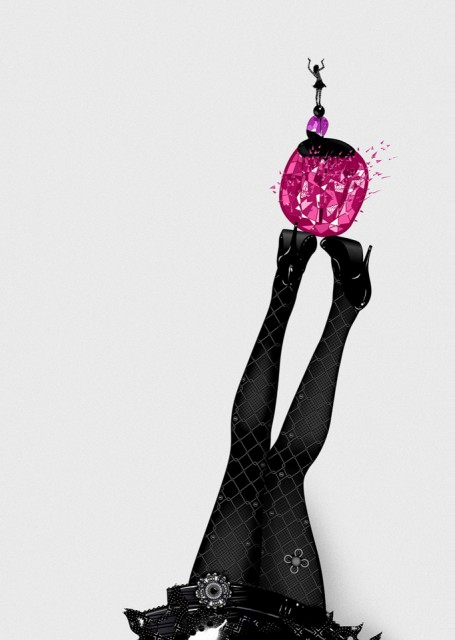 Perfect Gem Holder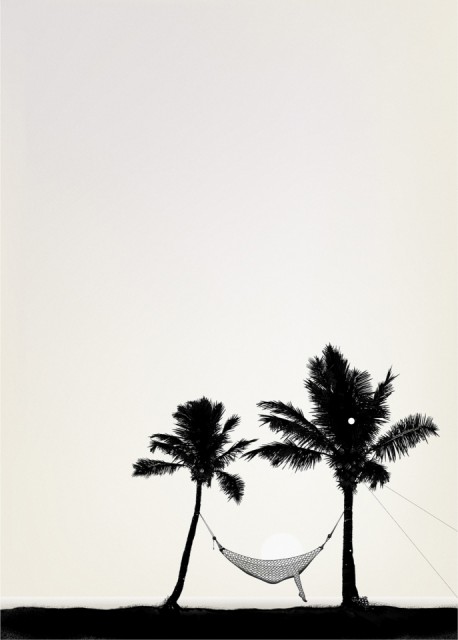 Fishnet Hammock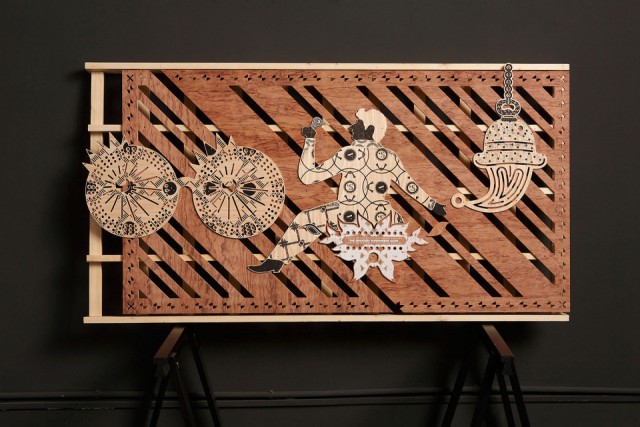 The Greatest Randomizer Alive Rings a Bell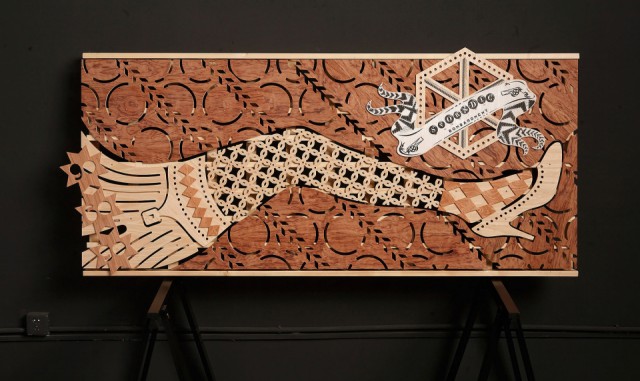 Sporadic Bombardment in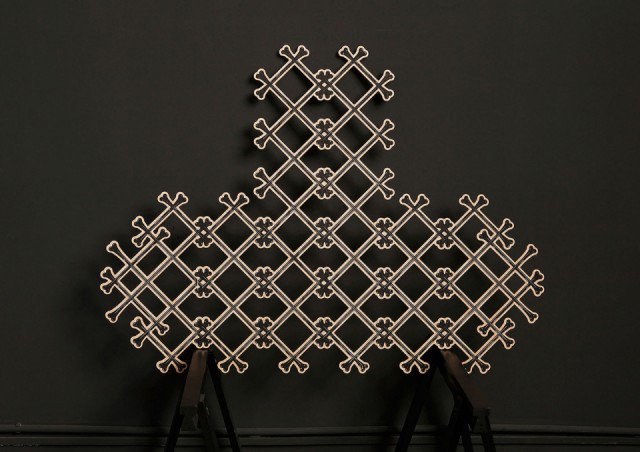 See Through the Shape of Bones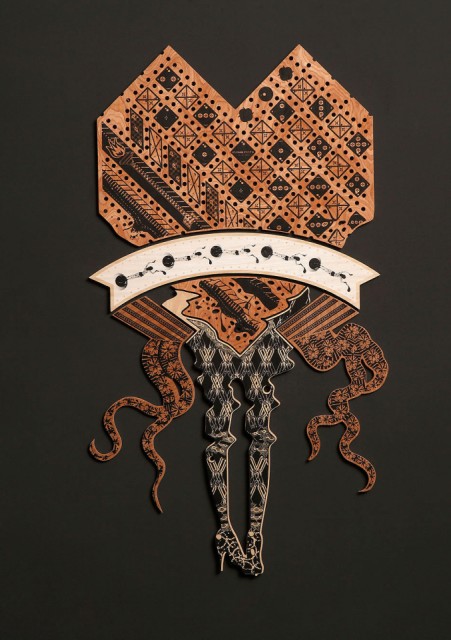 Cubic Heart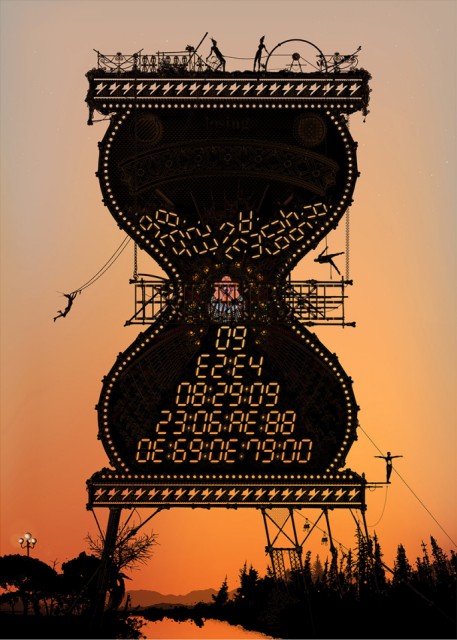 Sand Clock, Digits, Sunset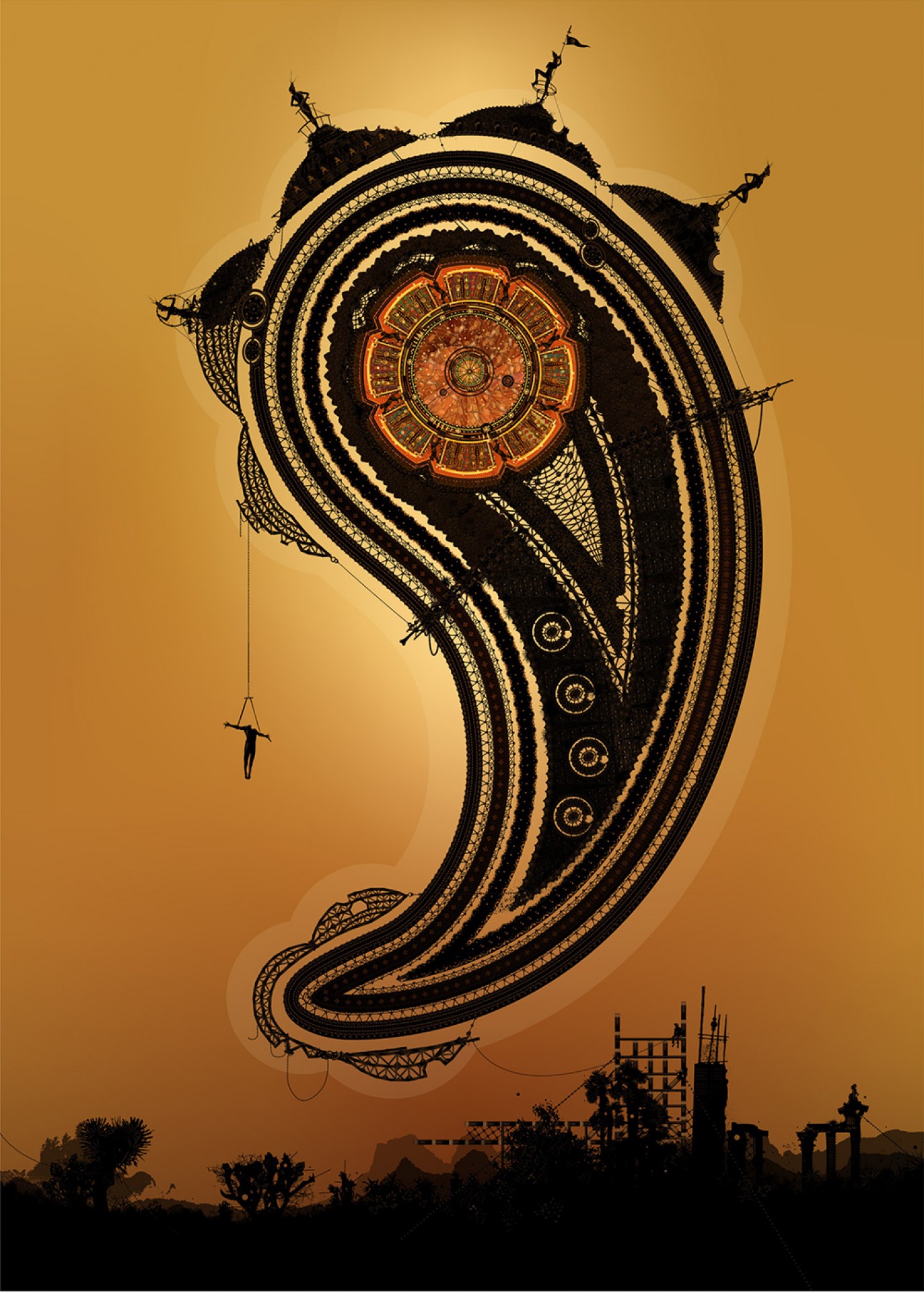 Cucumber, Domes, Sunset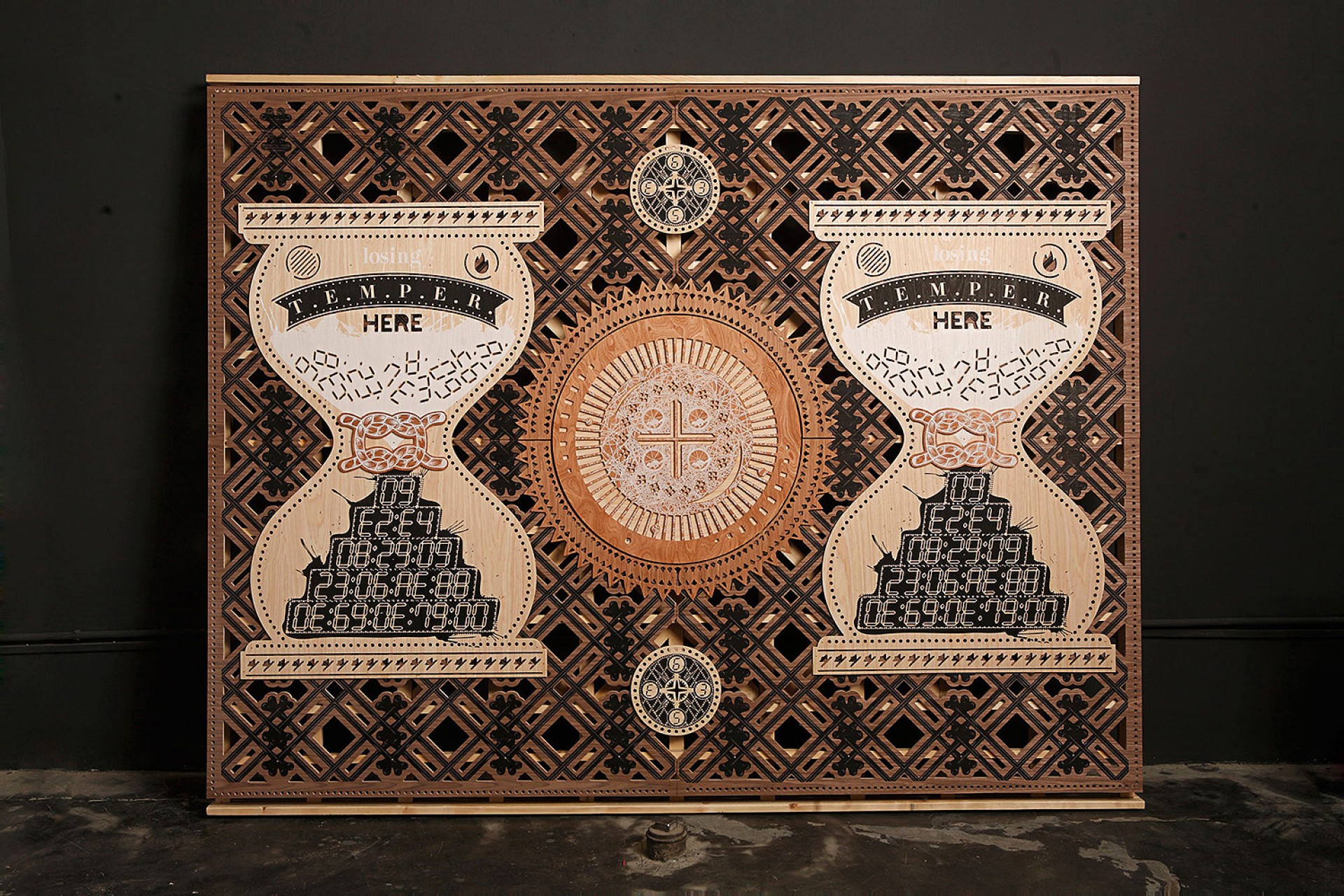 Losing T.E.M.P.E.R Here