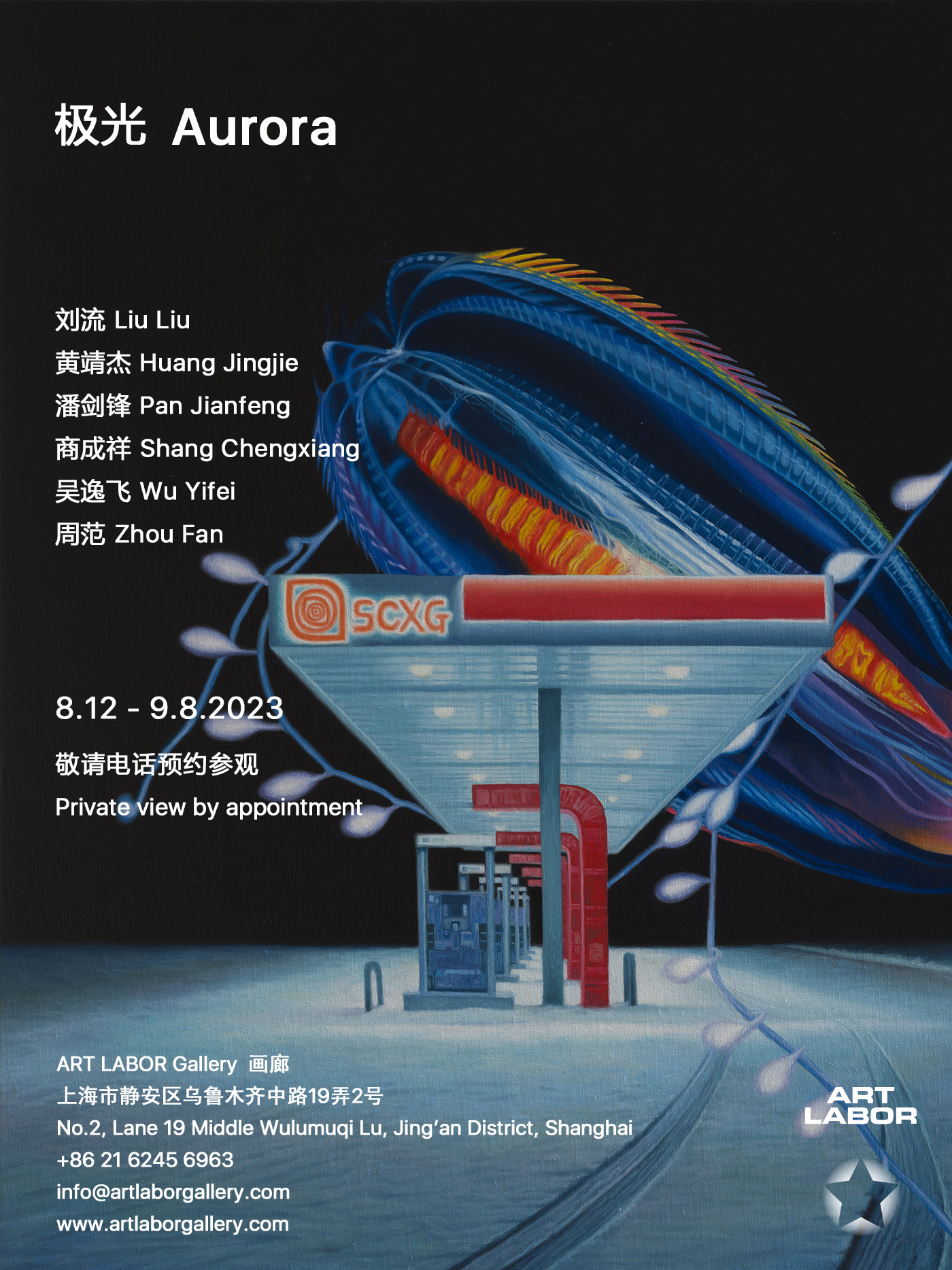 Group Exhibition: Aurora
août 12, 2023 - septembre 08, 2023
ART LABOR Gallery is pleased to announce our summer group show "Aurora." The exhibition includes recent creations by six artists. The participating artists are Liu Liu, Huang Jingjie, Pan Jianfeng, Shang Chengxiang, Wu Yifei, and Zhou Fan. The exhibition runs from August 12th to September 8th, 2023.
This exhibition is curated around the theme of wonders and fantasy, of nature and beyond. Aurora spontaneously appears in the northern night sky, as if the universe throws out this unique, rare, supernatural beauty. These artists' creations embody the same spirit, inspired by nature, and spawned from the vivid imaginations of these artistic minds, present results which are magical and fantastical.
This exhibition takes a closer look at different artists' practices who are inspired by nature but their modes of creation engage with various media and methods, with some artists like Huang Jingjie and Pan Jianfeng choosing to work with more traditional Chinese mediums like ink on silk or ink on rice paper, but also voicing contemporary ideas and expressions of nature through a more subtle, nuanced approach. Others like Shang Chengxiang and Zhou Fan opt for bold colors, and surrealist ways of depicting dreamlike scenery, their work is imbued with the feeling of otherworldliness. Wu Yifei's artificial nature is manufactured through 3D printing technology, a hybrid of futurist vision with present-day cutting-edge tech development. Liu Liu keeps focusing on exploring the texture and aesthetic beauty of light, as well as the emotional quality of this illumination, achieving a delicate balance and captivating atmosphere in landscape and interior scenes under various subtle lighting modes.
In the spirit of summer, a time of growth and bloom, we invite the audiences to come experience this feeling of awe and wonder at both nature's and artists' creative power.