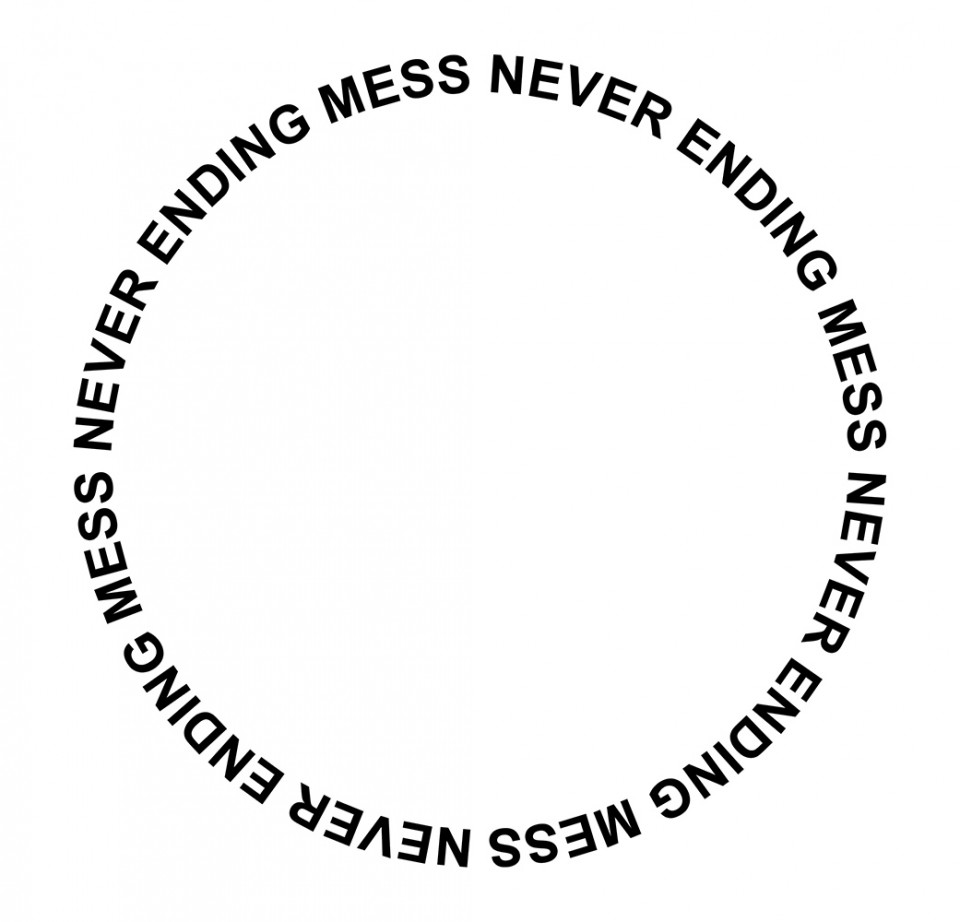 A Never Ending Mess
September 15, 2012 - October 20, 2012
ART LABOR Gallery's 6th Anniversary Group Show featuring work by Douglas Coupland, The Leroy Brothers, Aaajiao, Chen Hangfeng, Wang Qing, You Si, Vladimir Dubko, Tu Ningning, and a video piece featured from our collection by Tracey Moffat.
This collective of somewhat disparate works ranging from video and installation to ink and acrylic paintings loosely concerns itself with the notion of cyclical ruts, of the banal and yet beautiful, and of a future from which we seek an escape.
There will be no easy journey to this freedom, for freedom no longer exists. Instead we exist in a vacuous, repetitive world of self-fulfilling prophecy, one in which we willingly participate in our entrapment by imagining our freedoms.
We have entered a world of memes and dreams, all short lived turns on a sad hamster wheel of sorts.