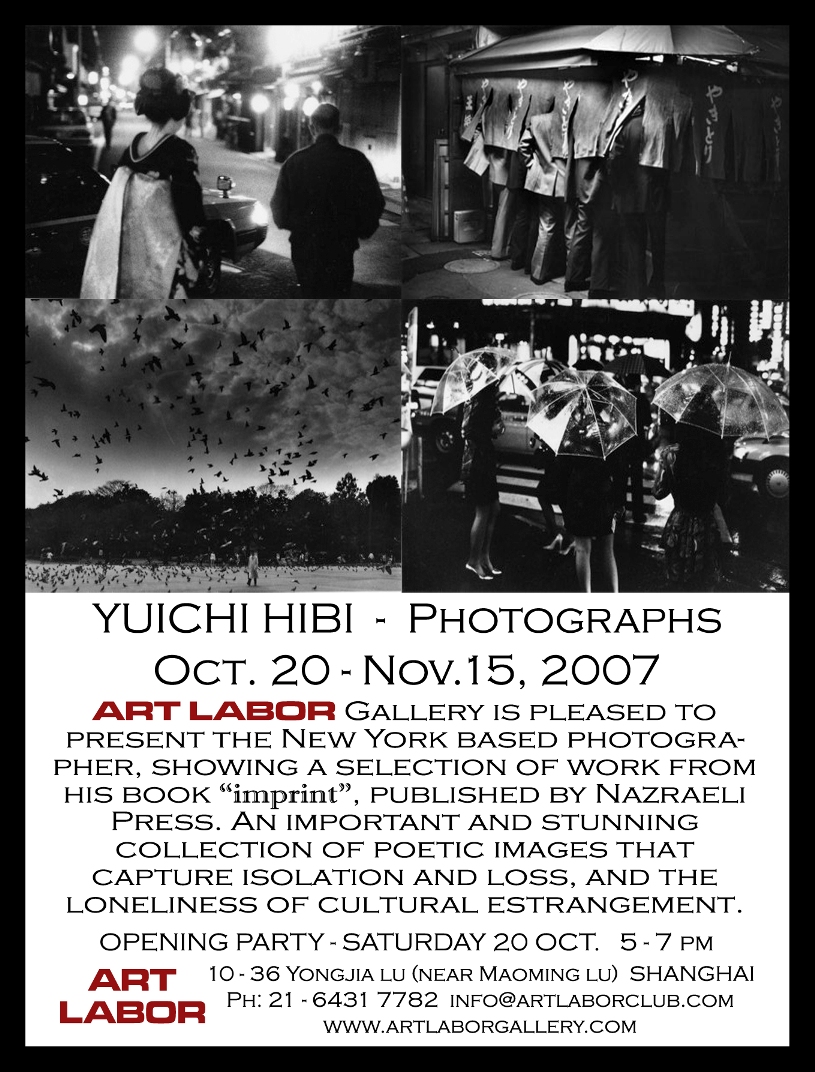 IMPRINT
October 20, 2007 - November 15, 2007
YUICHI HIBI at ART LABOR Gallery
ART LABOR Gallery is very pleased to bring art photographer Yuichi Hibi from New York City to show a selection of his works from his internationally acclaimed book imprint, published by Nazraeli Press (renowned publisher of photo books by Irving Penn, Lee Friedlander, et al).
His film noir style black and white photographs, described by critics as "weirdly charged environments", and noted for their "coiled muscularity", explore the notion of exile and isolation. Recording late night street scenes as a stranger in New York, or returning as a new stranger to the Japan he left behind, Hibi has, according to the Los Angeles Times, affinities with the "stray dog" aesthetic of Daido Moriyama and Robert Frank.
As a film actor in Japan, Yuichi Hibi played a pivotal role in Kurosawa Akira's Ran before moving to NYC to pursue a career as an actor/artist and film director. He has, amongst many accomplishments in a very interesting career, also made a documentary film about legendary photographer Robert Frank (recently honored at the Pingyao International Photography Festival). These limited edition photos are in many important collections in the United States, including the Santa Barbara Museum and the private collection of Howard Stein. Don't miss this rare chance to see and acquire such art in Shanghai!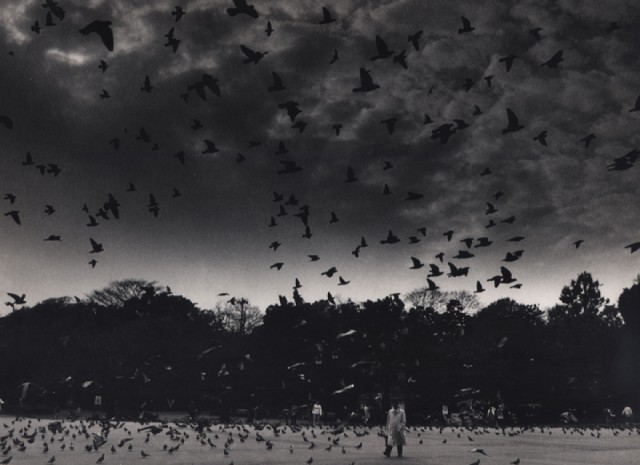 Ueno Park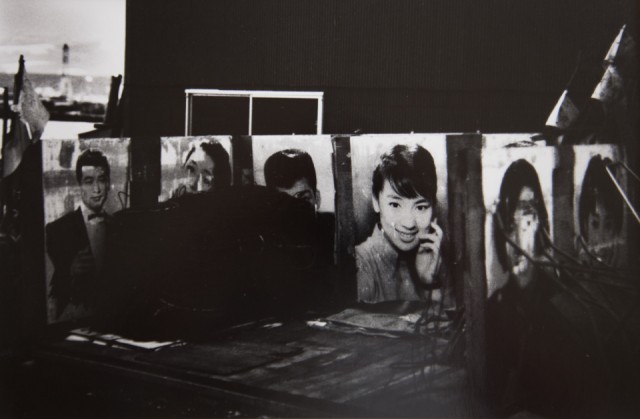 Old Stars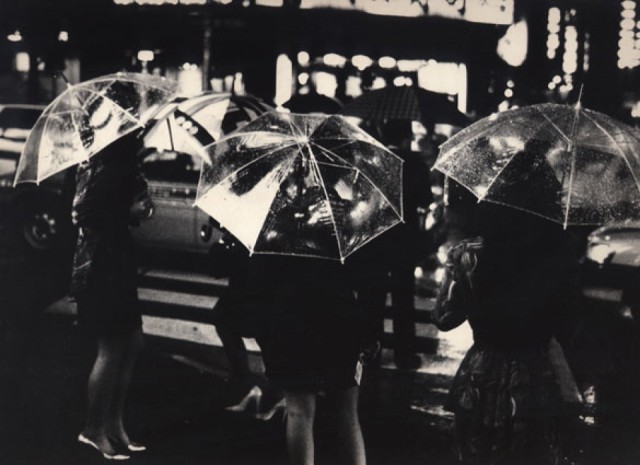 Okubo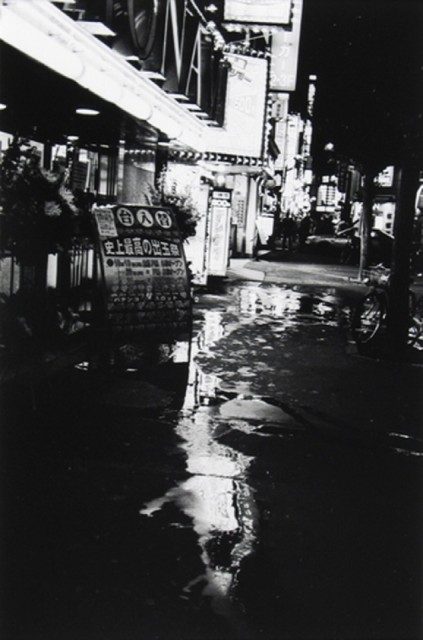 Kabuki Cho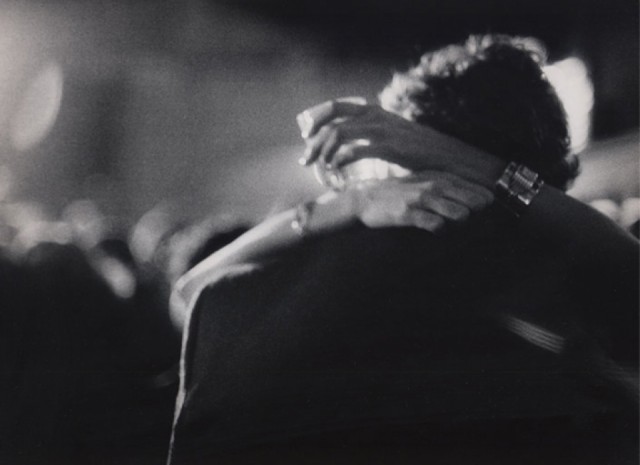 Grand Central Station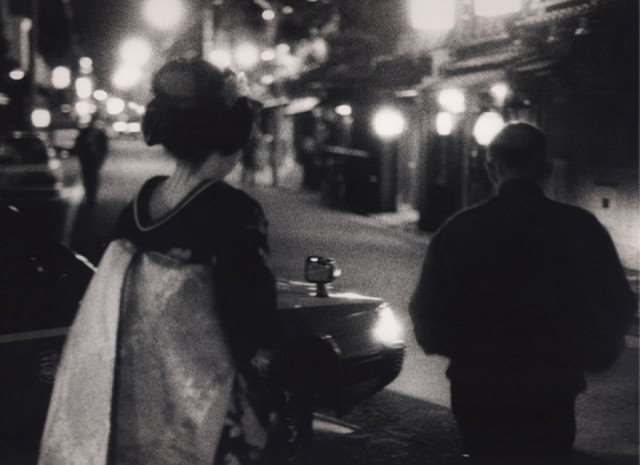 Gion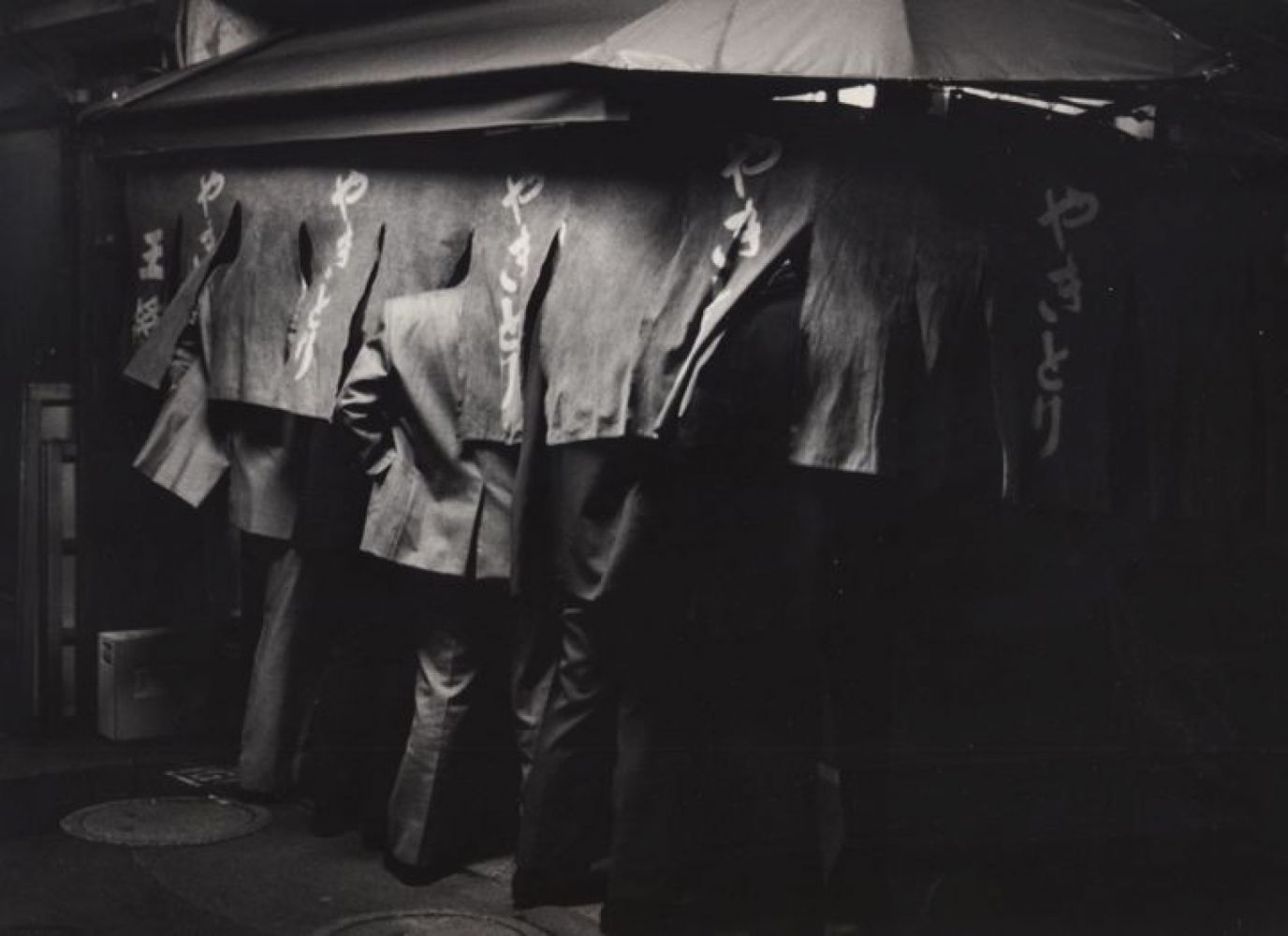 Drinkers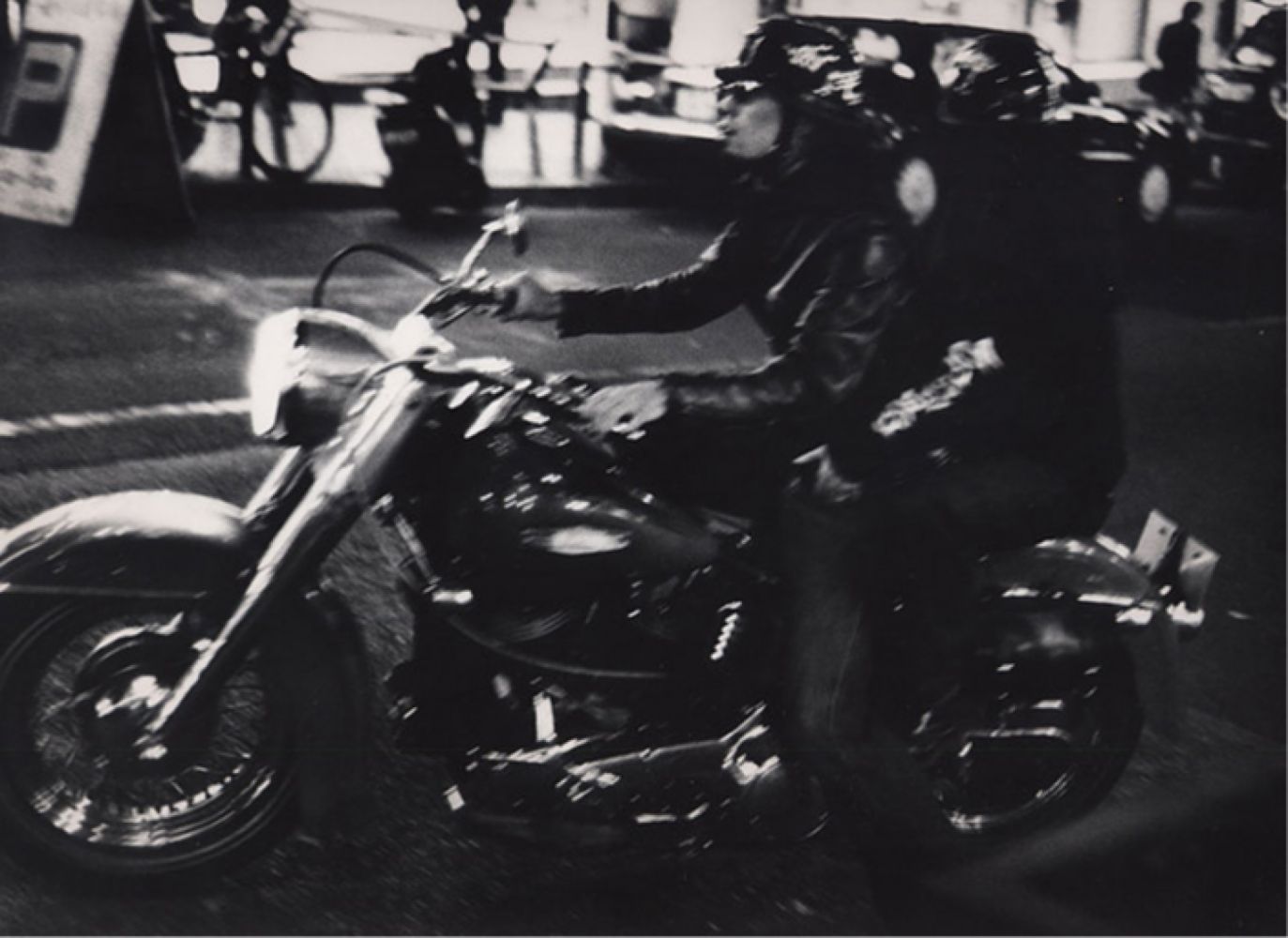 Shibuya