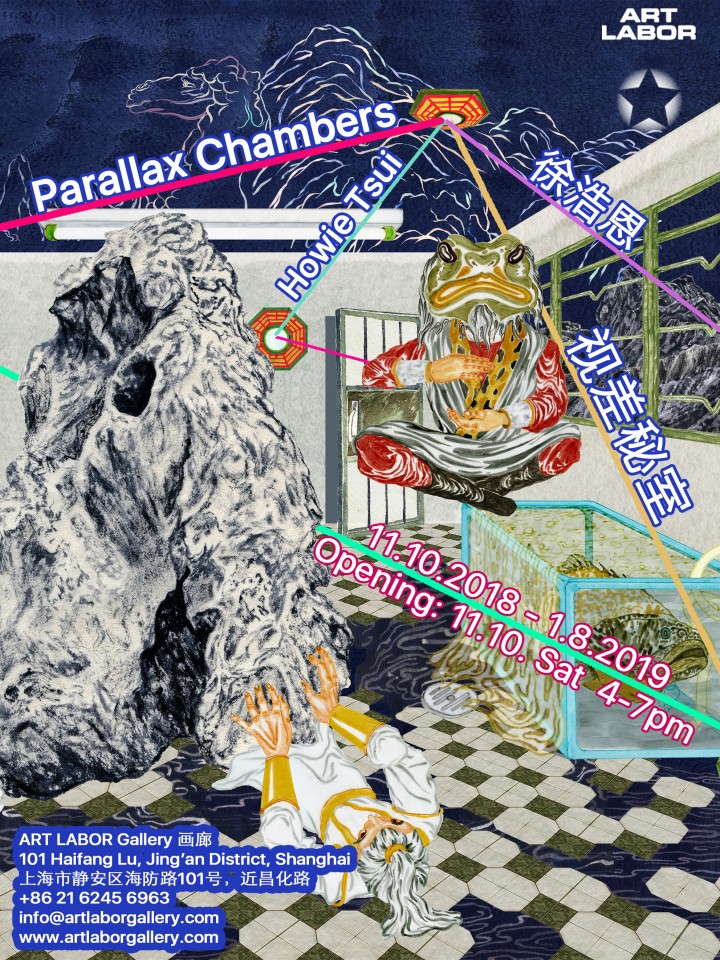 Parallax Chambers
November 10, 2018 - January 08, 2019
ART LABOR Gallery is very pleased to present Howie Tsui's first solo show in Shanghai, Parallax Chambers, which follows on the showing of Retainers of Anarchy at the 5 year anniversary of the OCAT Museum of Contemporary Art in Xi'an. For the gallery show he has produced this new single channel animation piece, Parallax Chambers, enabling the same style of complex algorithmic system to power it.
In contrast to the sweeping environment of Retrainers of Anarchy, with its wide camera pans, Parallax Chambers employs the same honed production process of drawing, animation and programming, but applies it to a suite of intimately animated rooms within the infamous Kowloon Walled City, knocked down in 1993. Each chamber features animated sequences of martial artists in conjunction with tenement inhabitants as they conduct their daily domestic, social and work routines. This juxtaposition is intended to conflate these two groups of fiction and reality; and emphasize the affinities shared between the lawless nature of the martial arts universe and the self-organized society of the Kowloon Walled City.
More personally for Howie Tsui, the Kowloon Walled City (situated geographically and administratively beyond the borders of both Hong Kong and China) serves as an avatar for the state of liminality inherent to the diasporic experience.
His goal with this series is to focus on building individual 'rooms' with perhaps (seemingly) longer durational animations that fit as individual units/capsules/chambers. As the series builds up, they can be configured or installed to be stacked in rectangular grids. This solves one of the main challenges surrounding RoA which is the dimensions required to present it, as well as, the challenges of edge blending, uniform projection quality, etc.
Vancouver- based artist Howie Tsui was born in Hong Kong in 1978, then raised in Lagos, Nigeria for 7 years before moving to Thunder Bay, Ontario in Canada. He can be seen as an artist who, like many, has grown up straddling different worlds and cultures and as such has a complicated relationship with their identity.
Tsui's work has been exhibited worldwide in places as diverse as Canada, Copenhagen, and Shanghai. His art is also part of many public collections including those of the National Gallery of Canada, the Vancouver Art Gallery, the Ottawa Art Gallery and the Art Gallery of New South Wales. Tsui has received numerous awards, and was recently been longlisted for the 2018 Sobey Art Award, Canada's top art prize.
ART LABOR Gallery very gratefully acknowledges the support of the Canadian Government and the Canadian Embassy in Beijing toward production of the exhibition catalogue.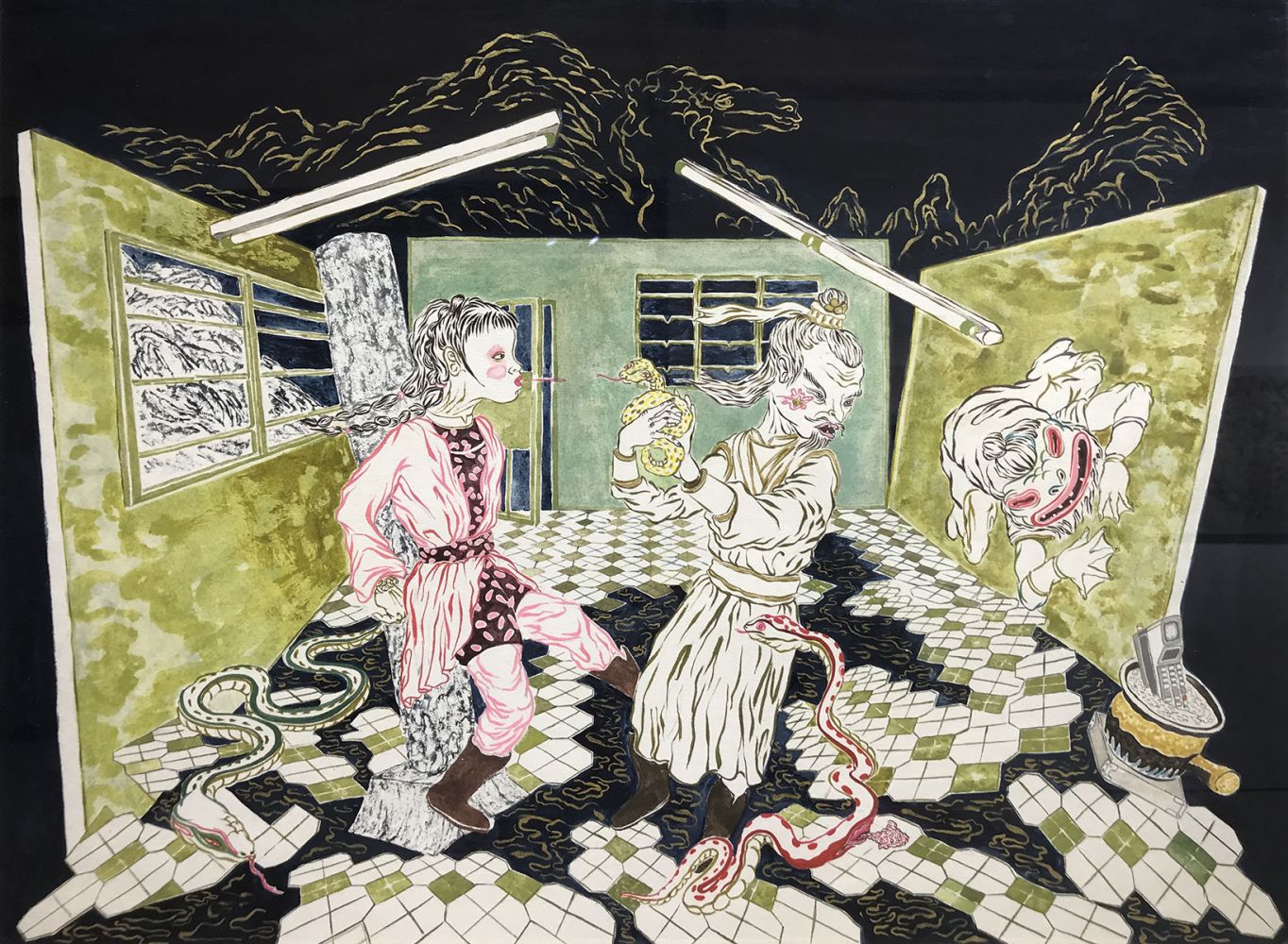 Parallax Chambers (White Camel Mountain No.1)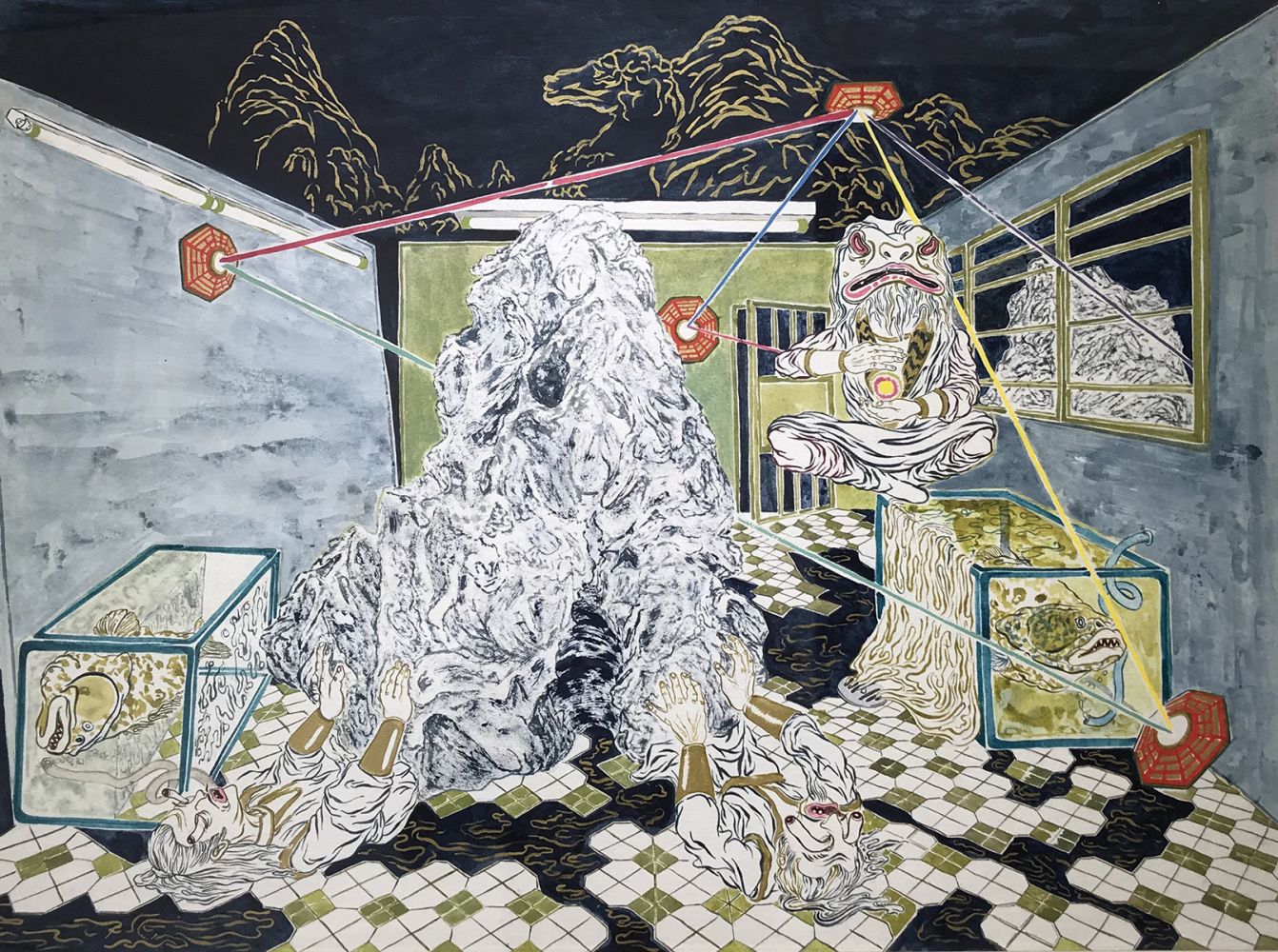 Parallax Chambers (White Camel Mountain No.2)

Retainers of Anarchy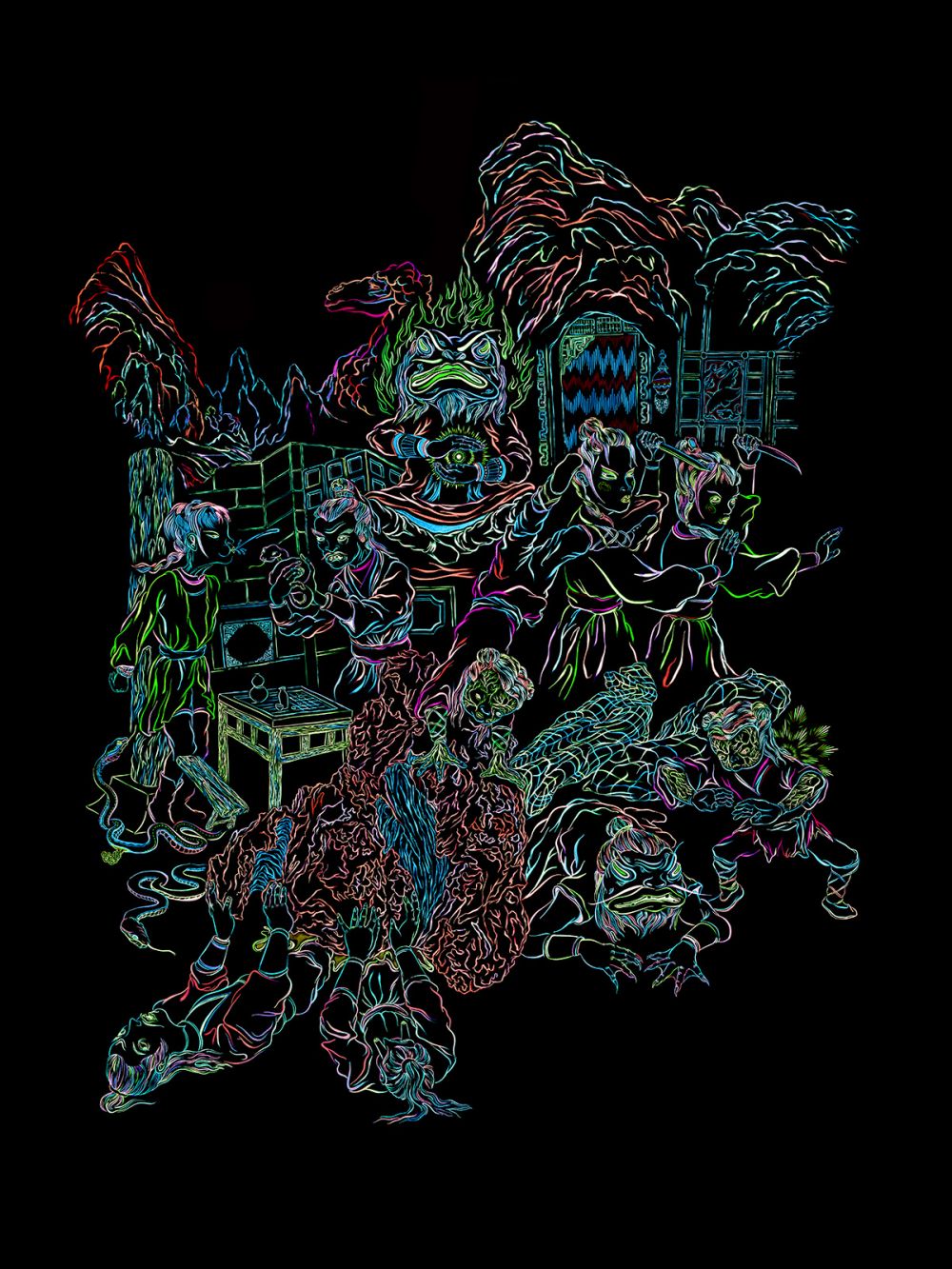 Parallax Neon (White Camel Mountain)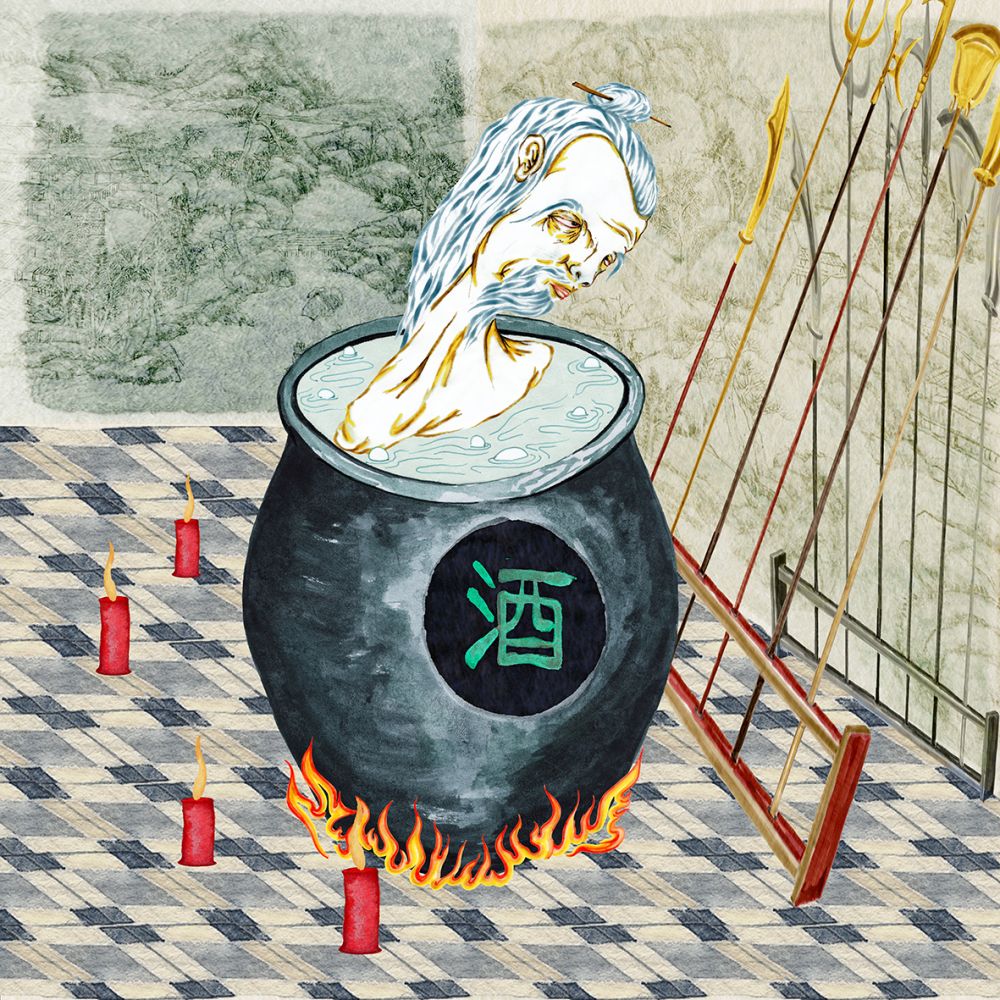 Poison Purge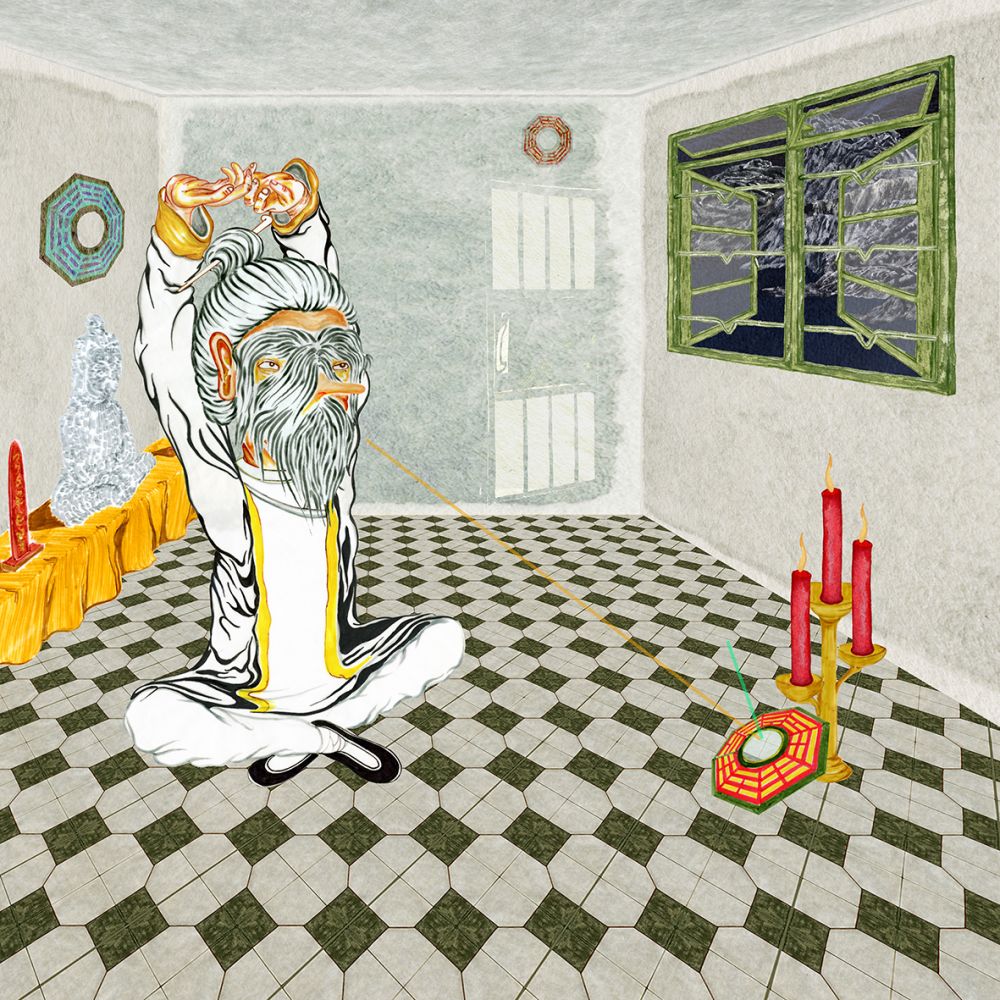 Daisy Chain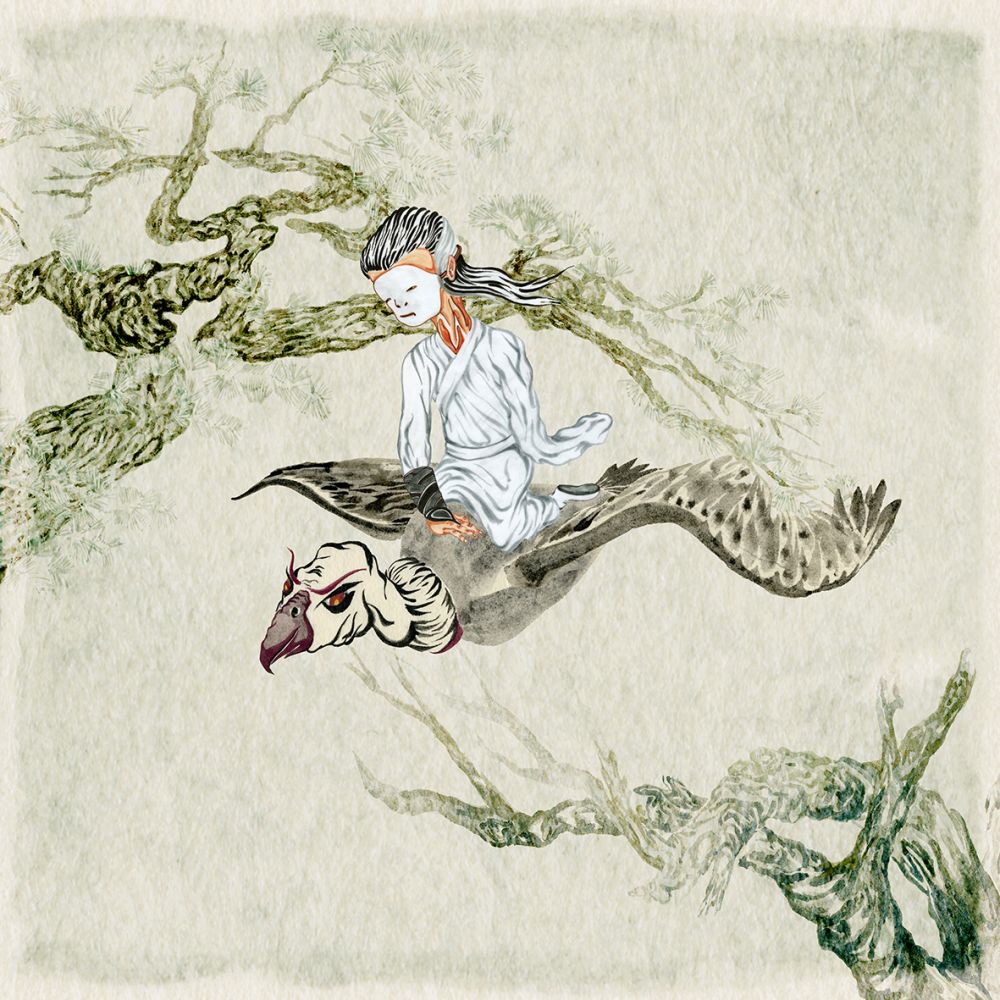 Winged Assassin
Joyride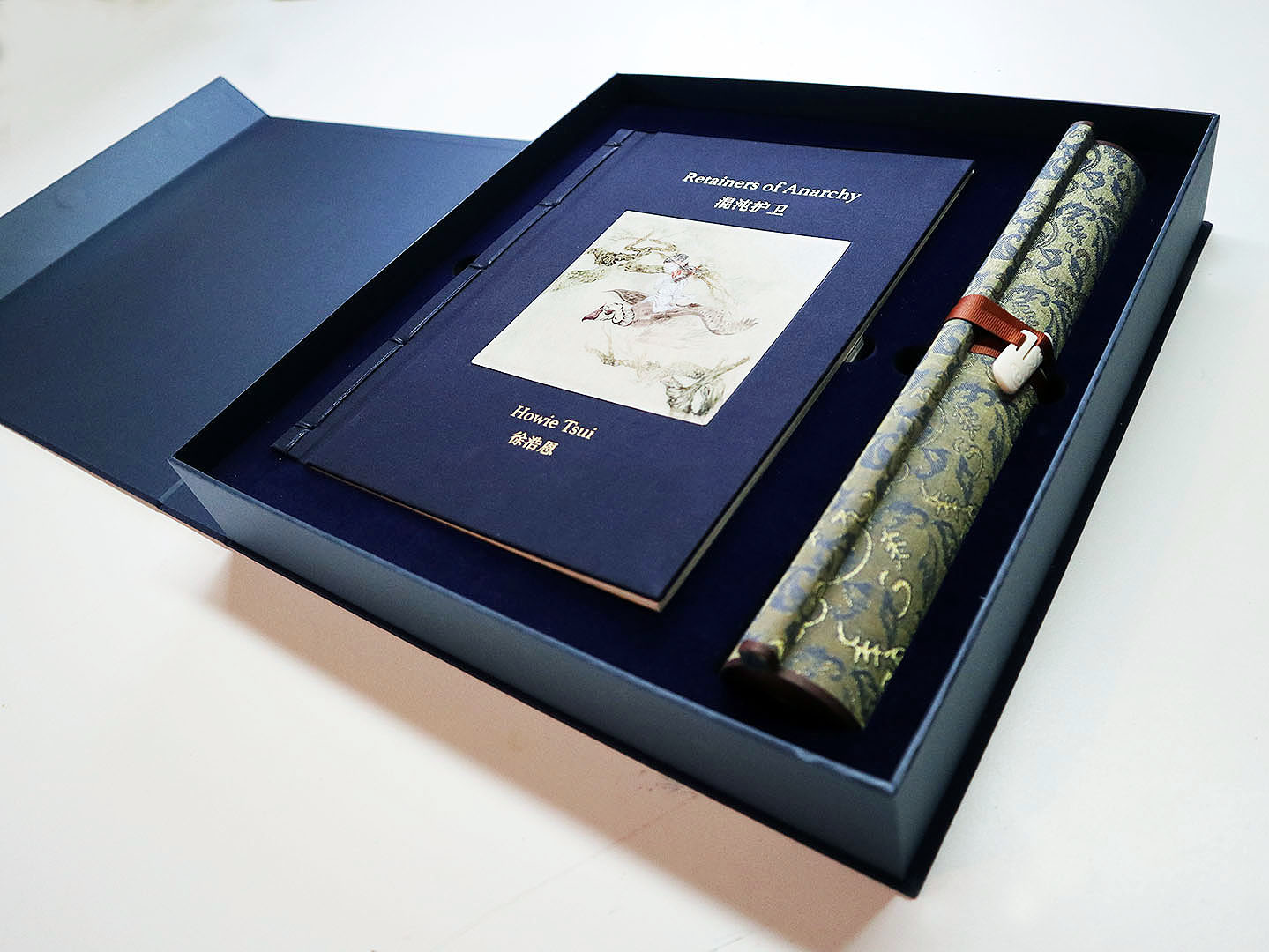 Retainers of Anarchy (Limited collector's set)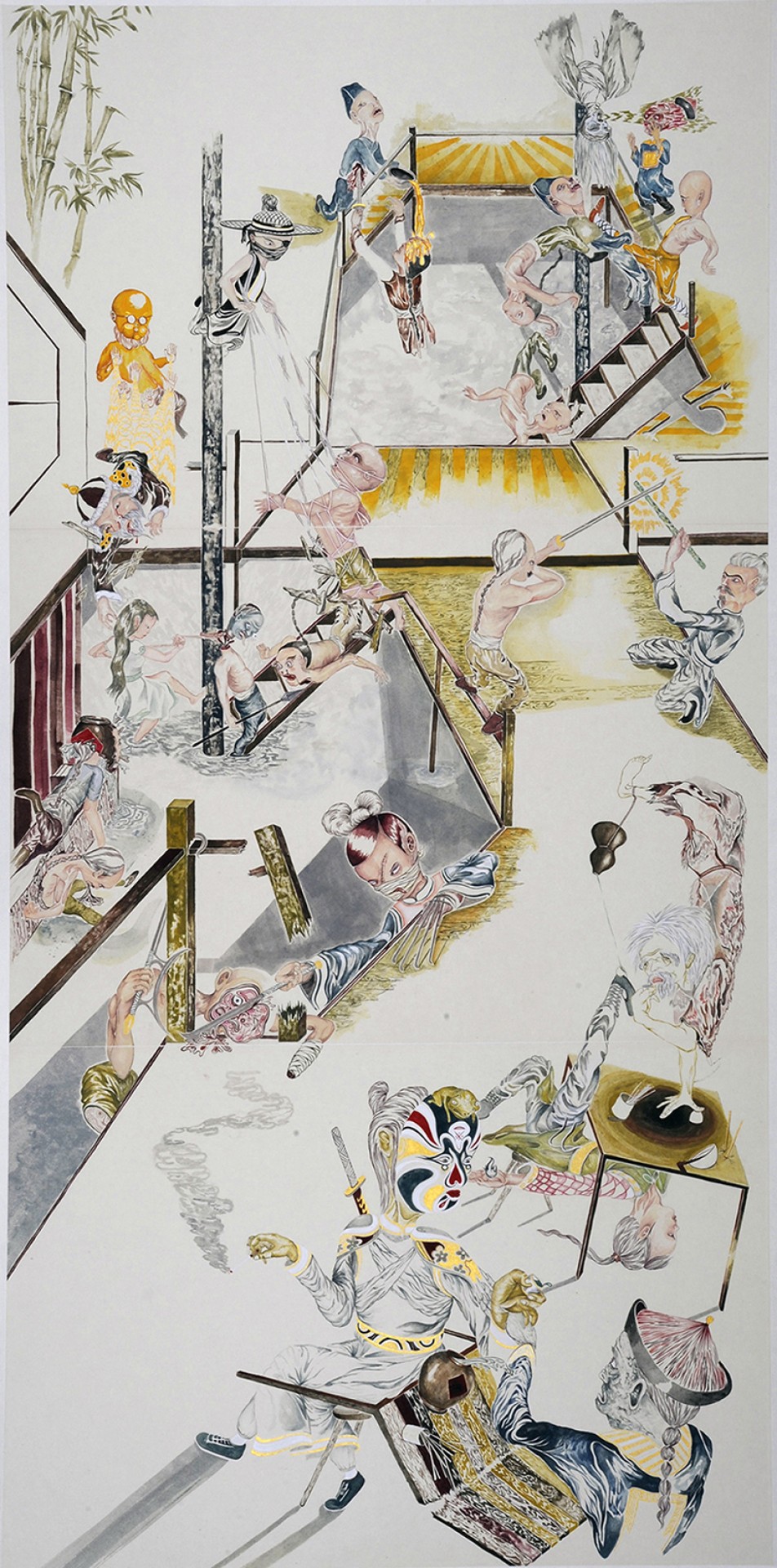 Retainers of Anarchy (Tavern Havoc)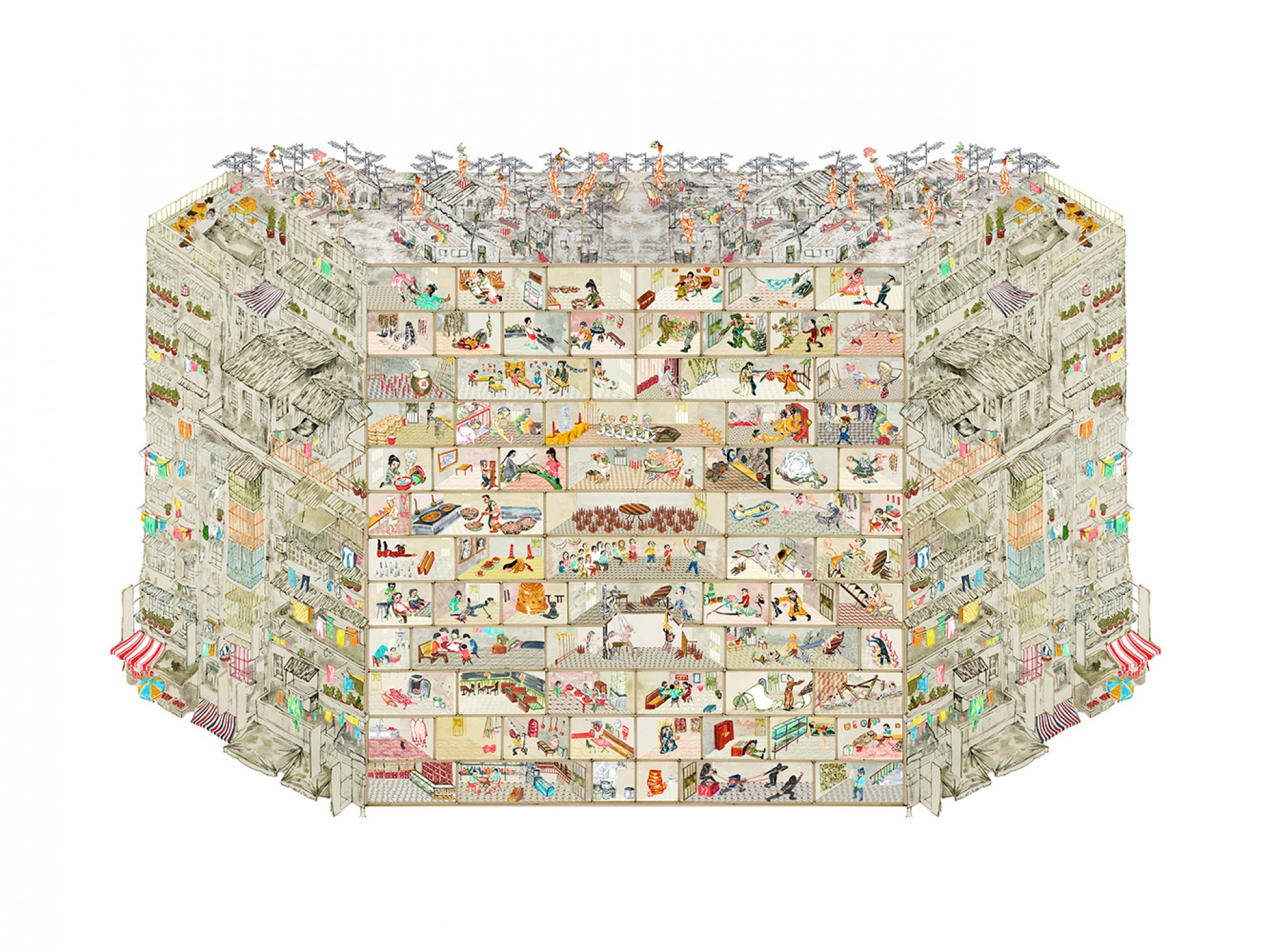 Kowloon / Wudang Walled City (Retainer of Anarchy component)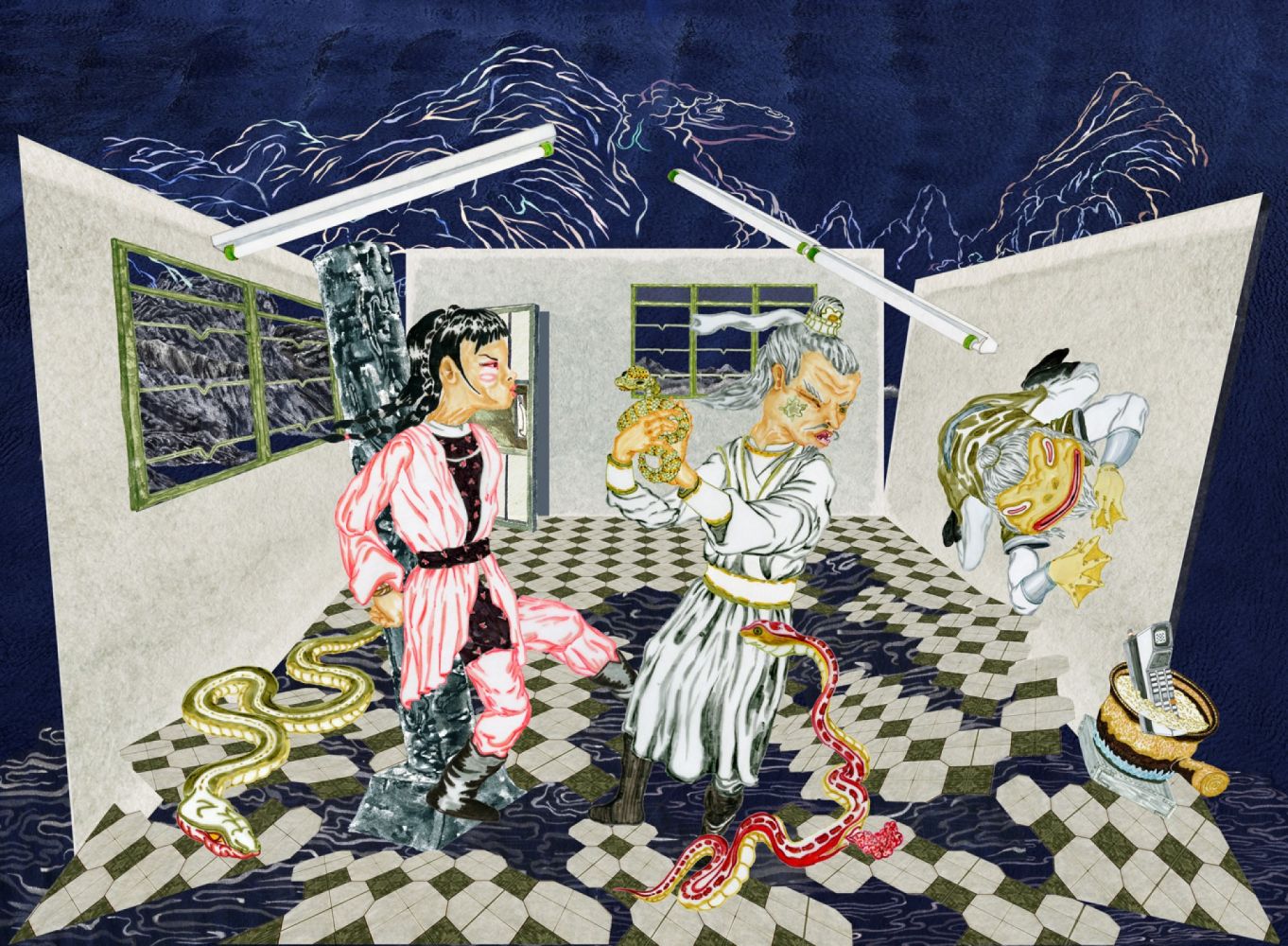 Parallax Chambers (White Camel Mountain No.1)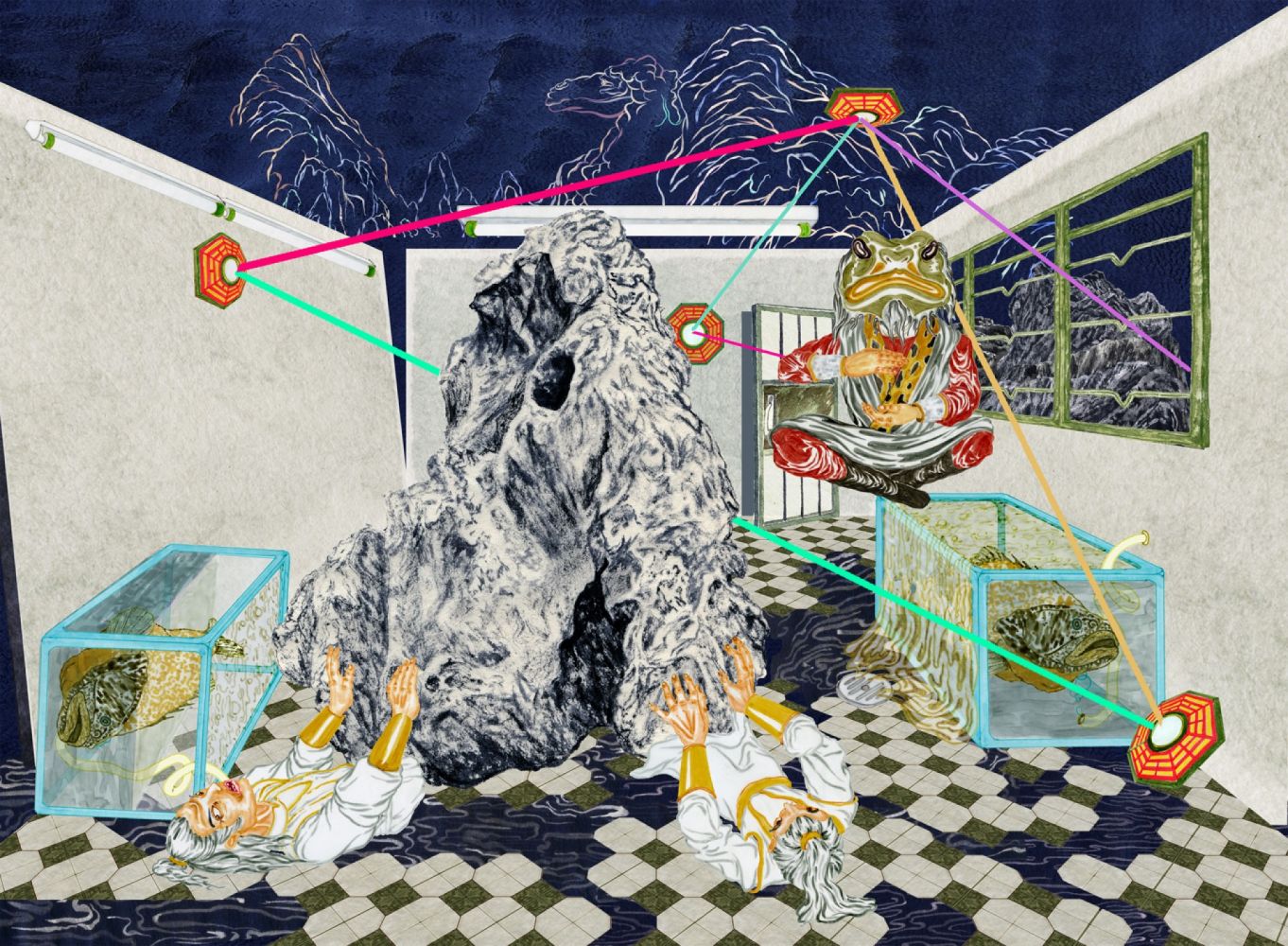 Parallax Chambers (White Camel Mountain No.2)