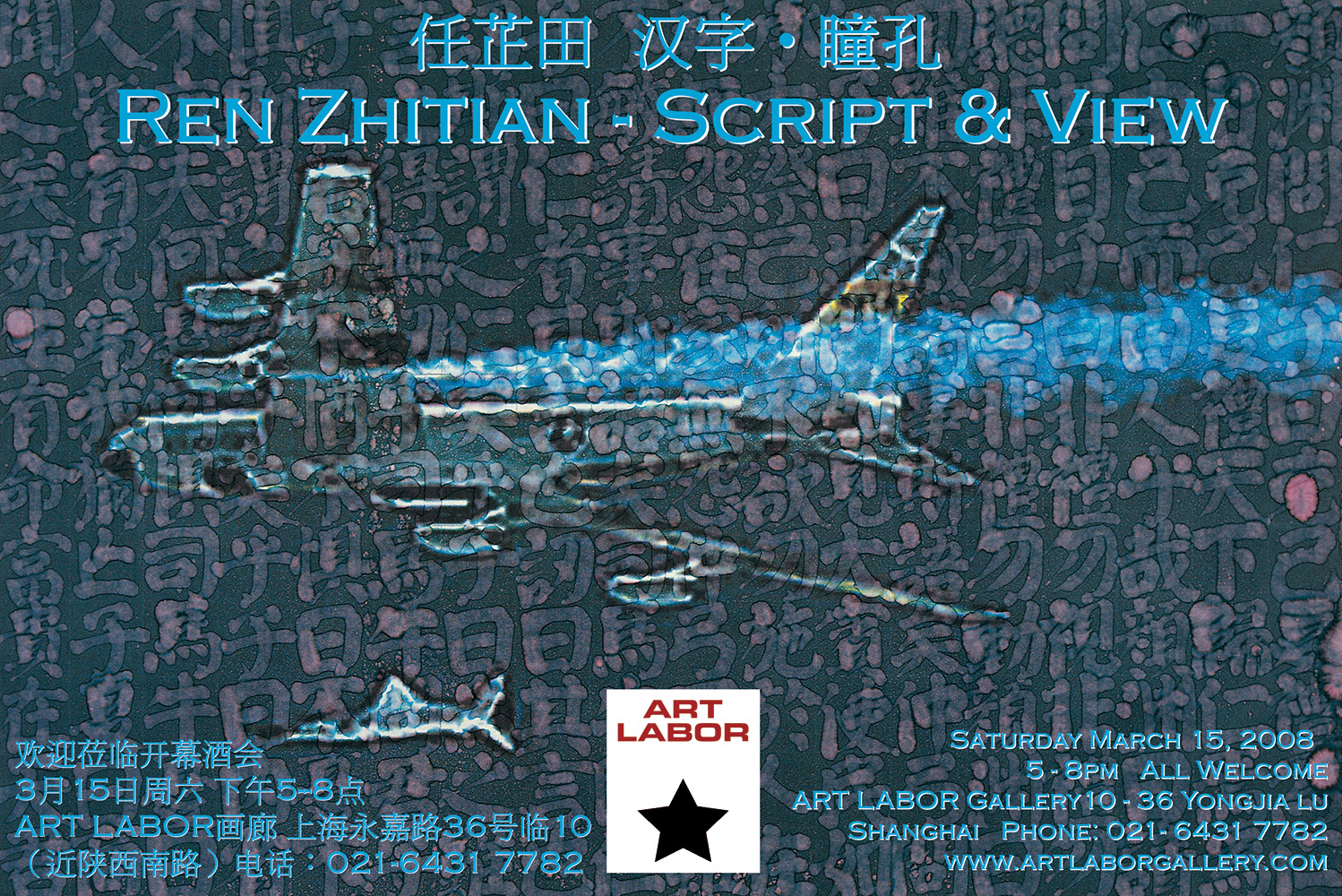 Script & View
March 15, 2008 - May 15, 2008
Ren Zhitian's work is part of a new resurgence in avant-garde Chinese ink wash and calligraphy, and he brings his unique art works to ART LABOR Gallery for his first solo show in Shanghai.
His works combine the modern element of Google Earth images of Chinese and foreign cities and territories, combined with traditional rice papers and calligraphic painting to produce art works which very effectively bridge centuries of historical perspective with present day technology.
With his singular technique of calligraphic brush strokes over Epson inkjet prints on rice paper, Ren Zhitian "paints" over Google Earth images taken of course from US satellites floating over China and elsewhere. Not only producing works of unique colour and beauty as the water of his brush causes the Epson ink to run and blend, the characters blur and sometimes obscure the image, alluding to the difficulty of questions of sovereignty over culture and China's continual efforts to maintain its historical integrity. There are as well hints at China's more recent attempts to export itself onto the world at large, both culturally and economically, despite influence from every direction, including, it seems, space itself.
Unlike some artists seeking to express the questions involving "modern" China's role in the world, Ren Zhitian allows the viewer to interpret the work without leading the eye and mind to the obvious. His expression enters the realm of the avant-garde, a more modern perspective, which in turn curiously returns Chinese philosophical thought to its rightful and original sophistication and intellectual complexity.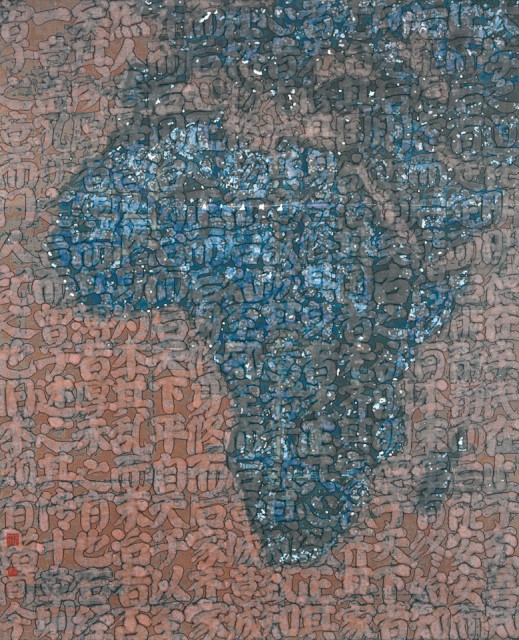 The Great Learning – Africa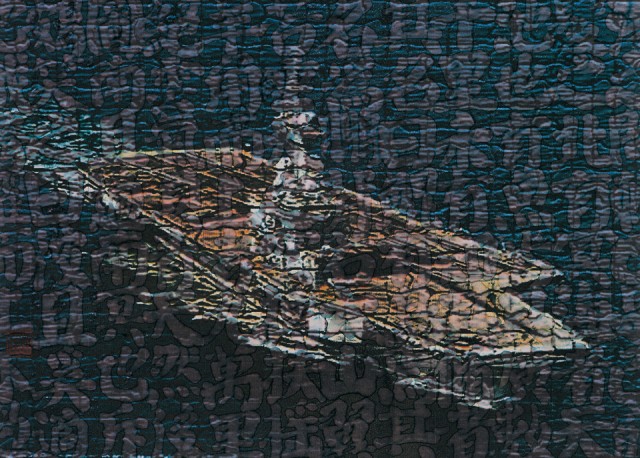 The Chuang-tzu A Happy Excursion – Aircraft Carrierr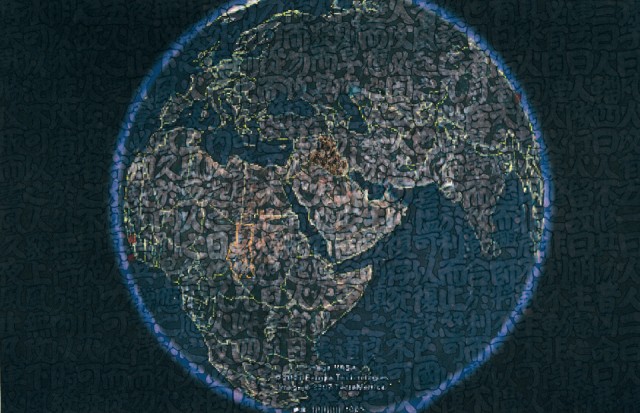 The Art of War Attacking by Fire – Iraq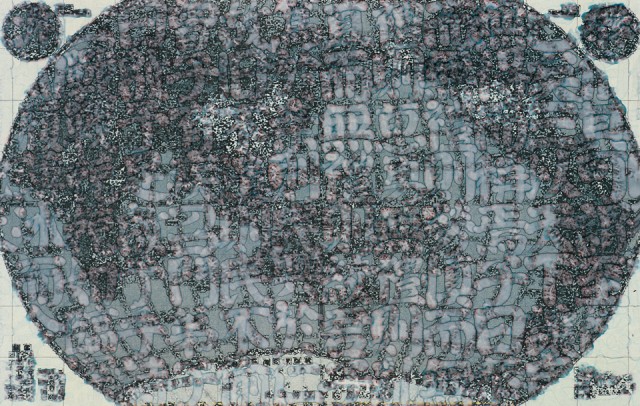 The Analects of Confucius – map of the world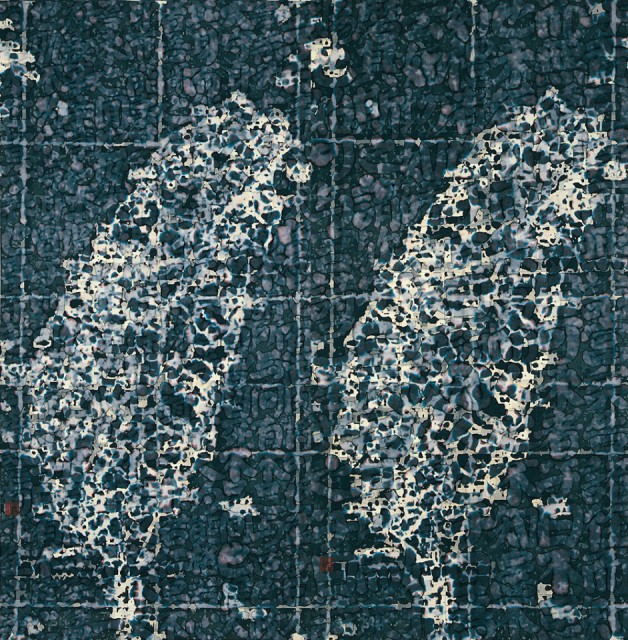 The Analects of Confucius – Taiwan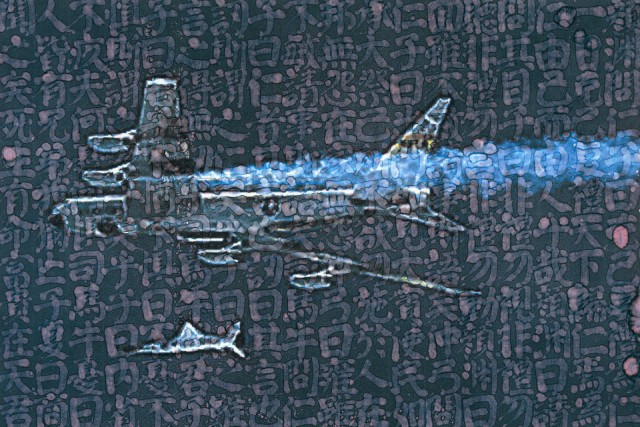 The Analects of Confucius – Bomber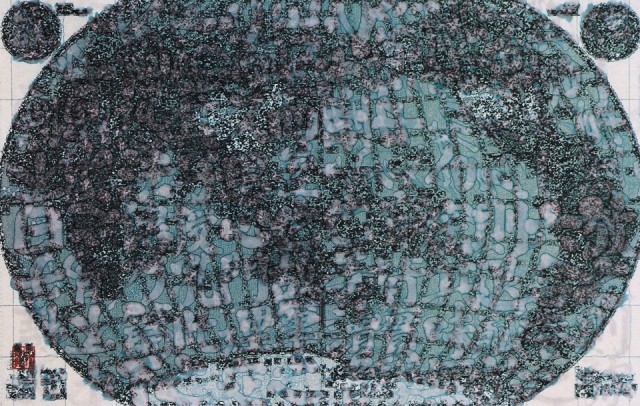 The Analects of Confucius – the Map of the World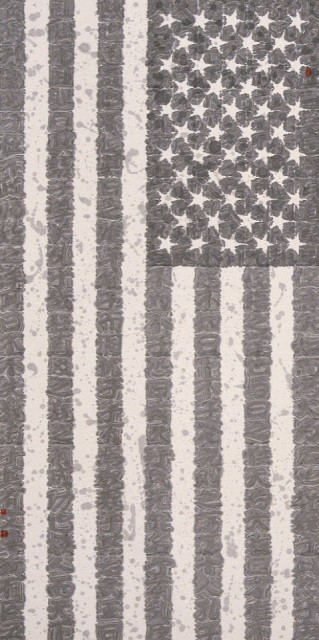 Painting the Analects into the Stars and the Stripes No.7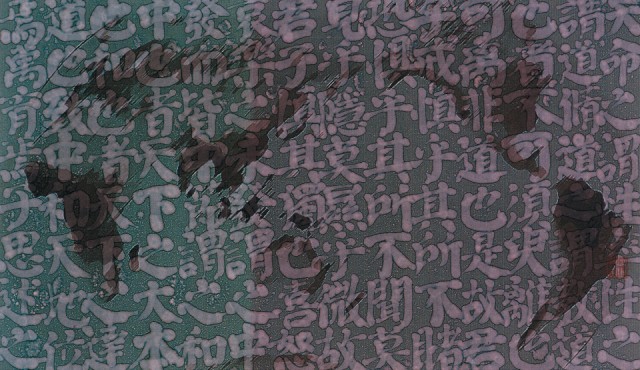 Kismet – the Globe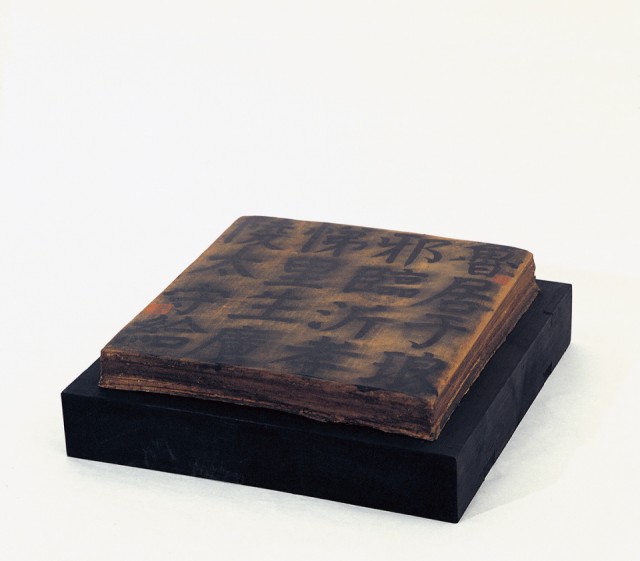 Calligraphy Brick No.3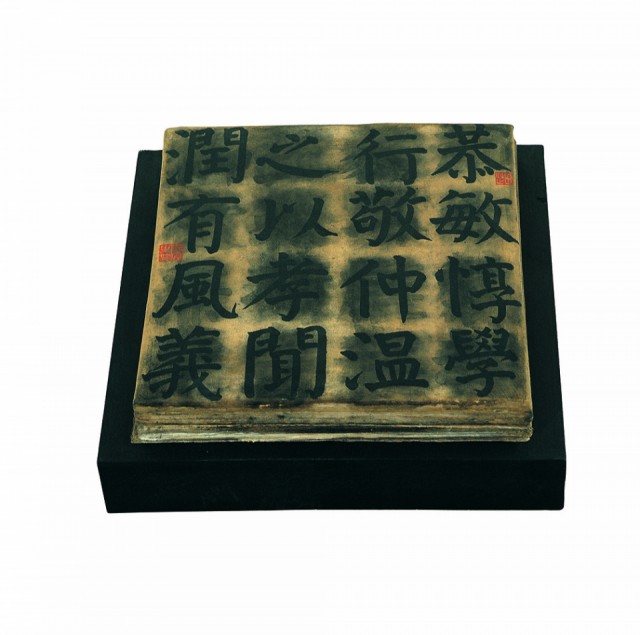 Calligraphy Brick No.4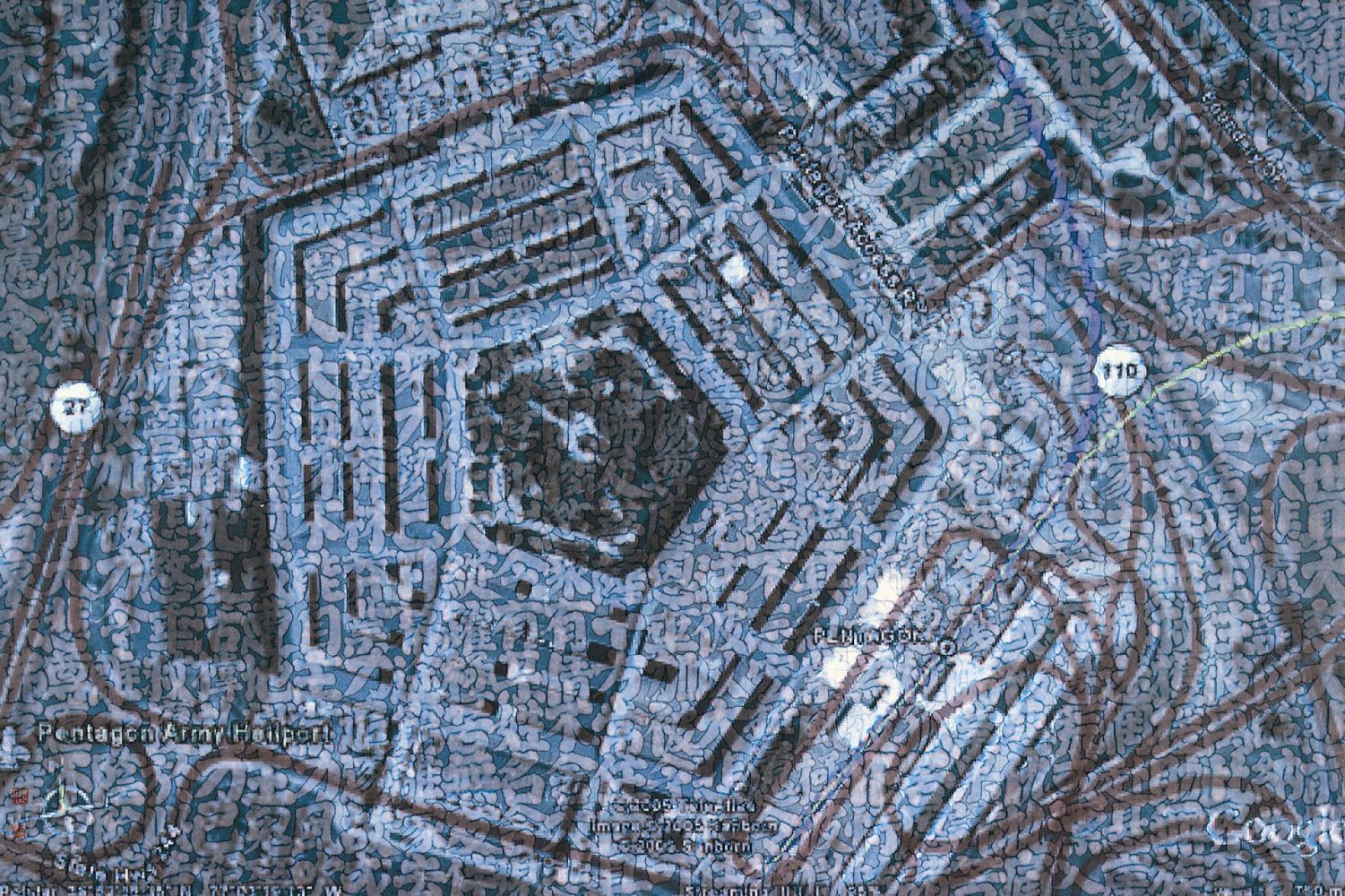 The Tibetan Book of the Dead – The Pentagon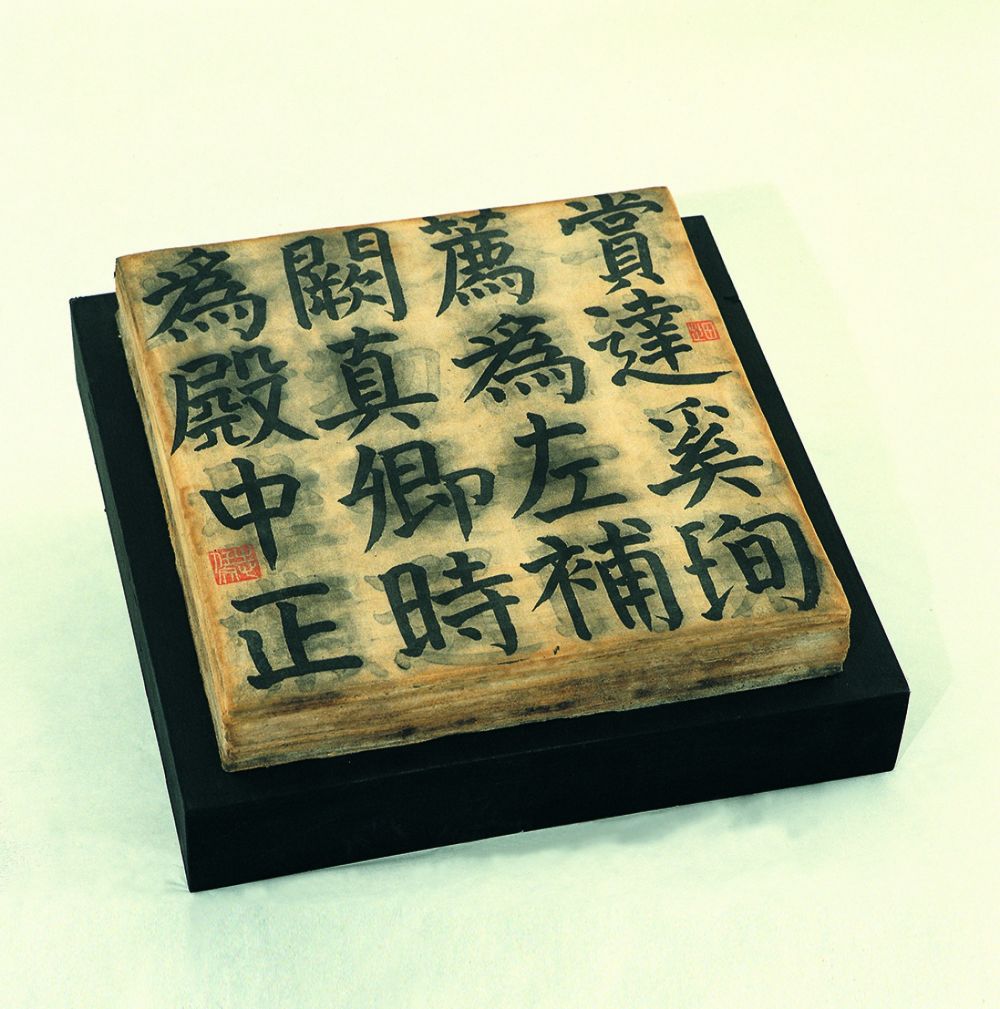 Calligraphy Brick No.5