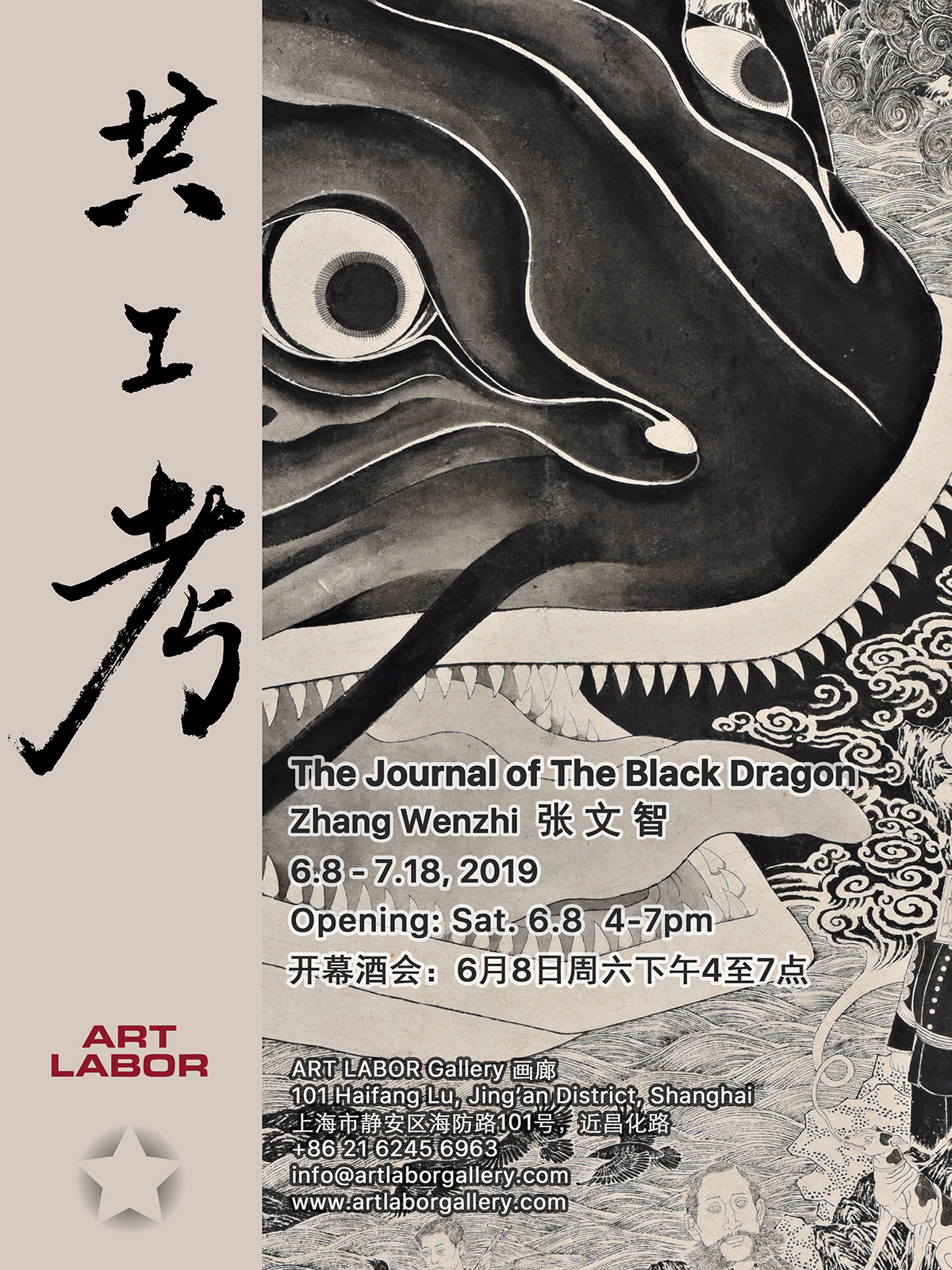 Zhang Wenzhi: The Journal of The Black Dragon
June 08, 2019 - July 18, 2019
ART LABOR is pleased to announce its upcoming solo exhibition "The Journal of The Black Dragon" by emerging Chinese artist Zhang Wenzhi. Recently graduated from the Central Academy of Fine Arts (CAFA) in Beijing with an MFA degree last year, this is his debut solo exhibition.
The exhibition will be held from June 8th to July 18th, 2019. The opening reception is on Saturday June 8th from 4 to 7pm.
Zhang Wenzhi's artistic practice is largely inspired by historical research, mythology and local folklores from his hometown Dalian and the surrounding areas in Northeast China. This exhibition was born as an experiment and imagining of "The God of Thunder", which can morph into several different forms, and one of them is Gong Gong (共工), the black dragon.
Using the history of the Dongbei area as a background (actual historical events) the artist adds on his vivid imagination to thread the narrative. An enormous fish head skull, and a shark morphed into a tiger… bits and pieces of information being linked together develop into a fantastical epic about this area.
Zhang Wenzhi was considered one of the top graduates from the CAFA class of 2018, and is a highly talented ink painter, an avid researcher of history, and a collector of old documents, artifacts and specimens, and has amassed a fascinating exhibition consisting of ink on paper works, as well as sculpture and installation. This exhibition will explore and explain a realm of history, myth, and imagination.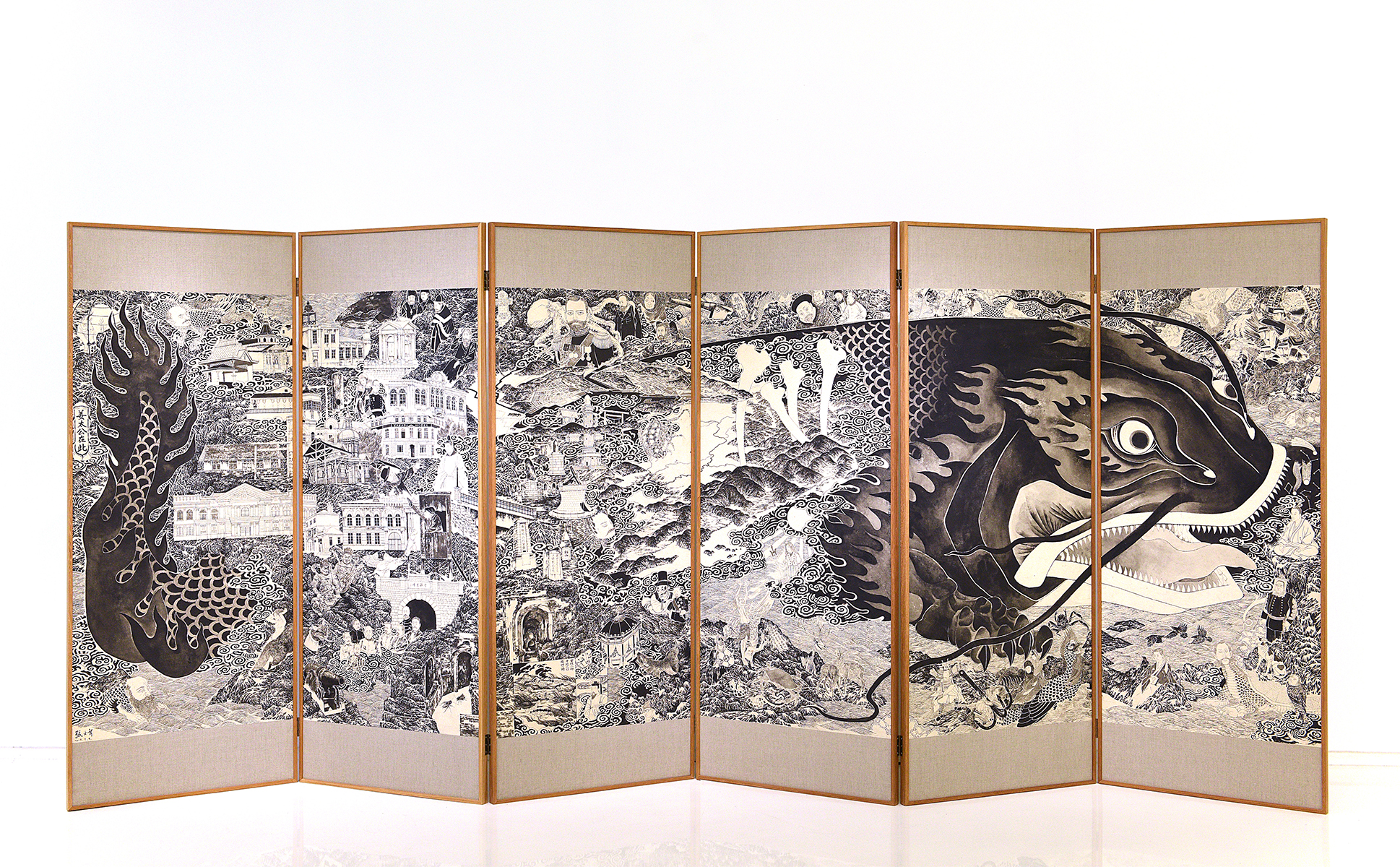 The Journal of The Black Dragon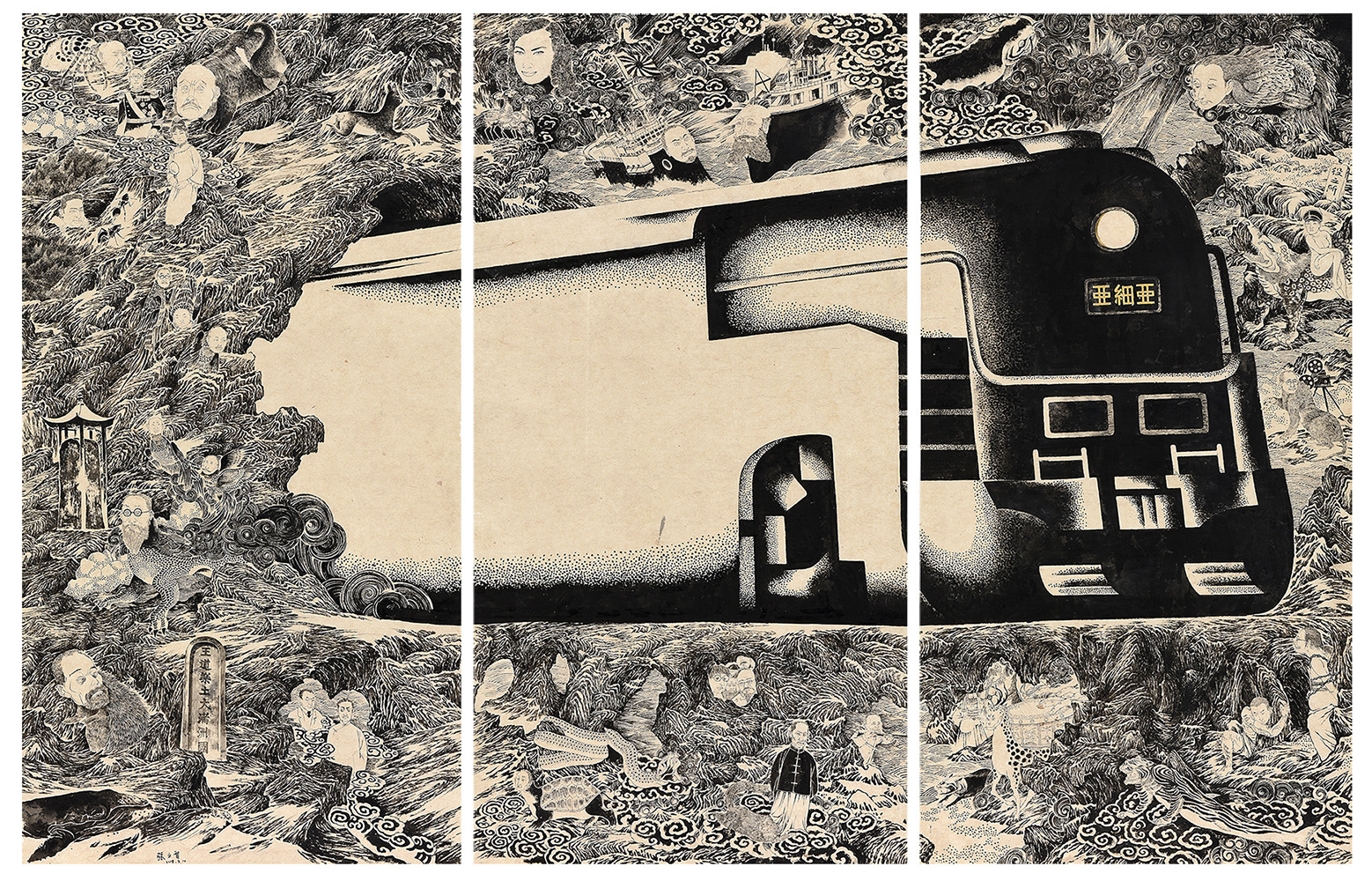 Asia Express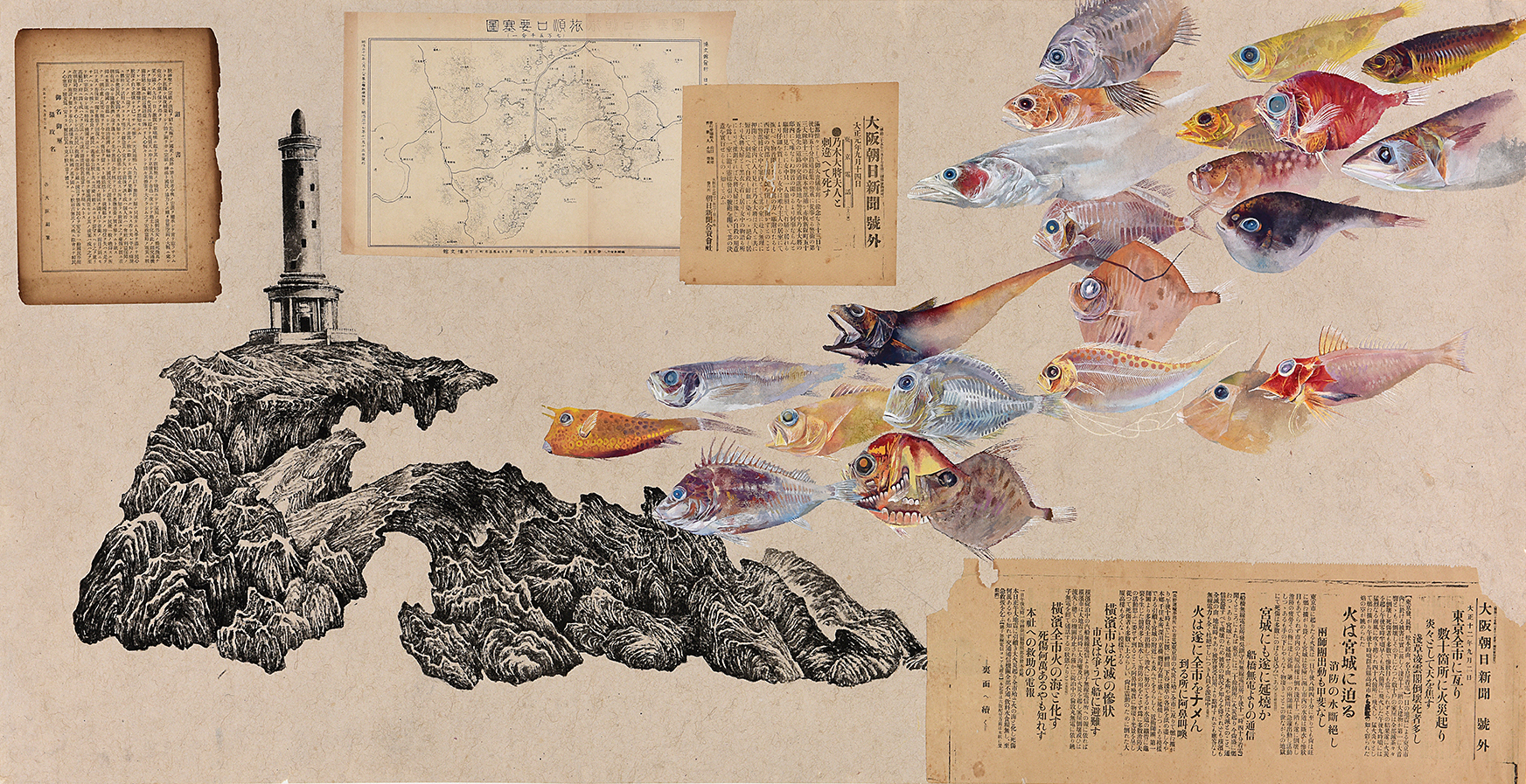 White Jade Mountain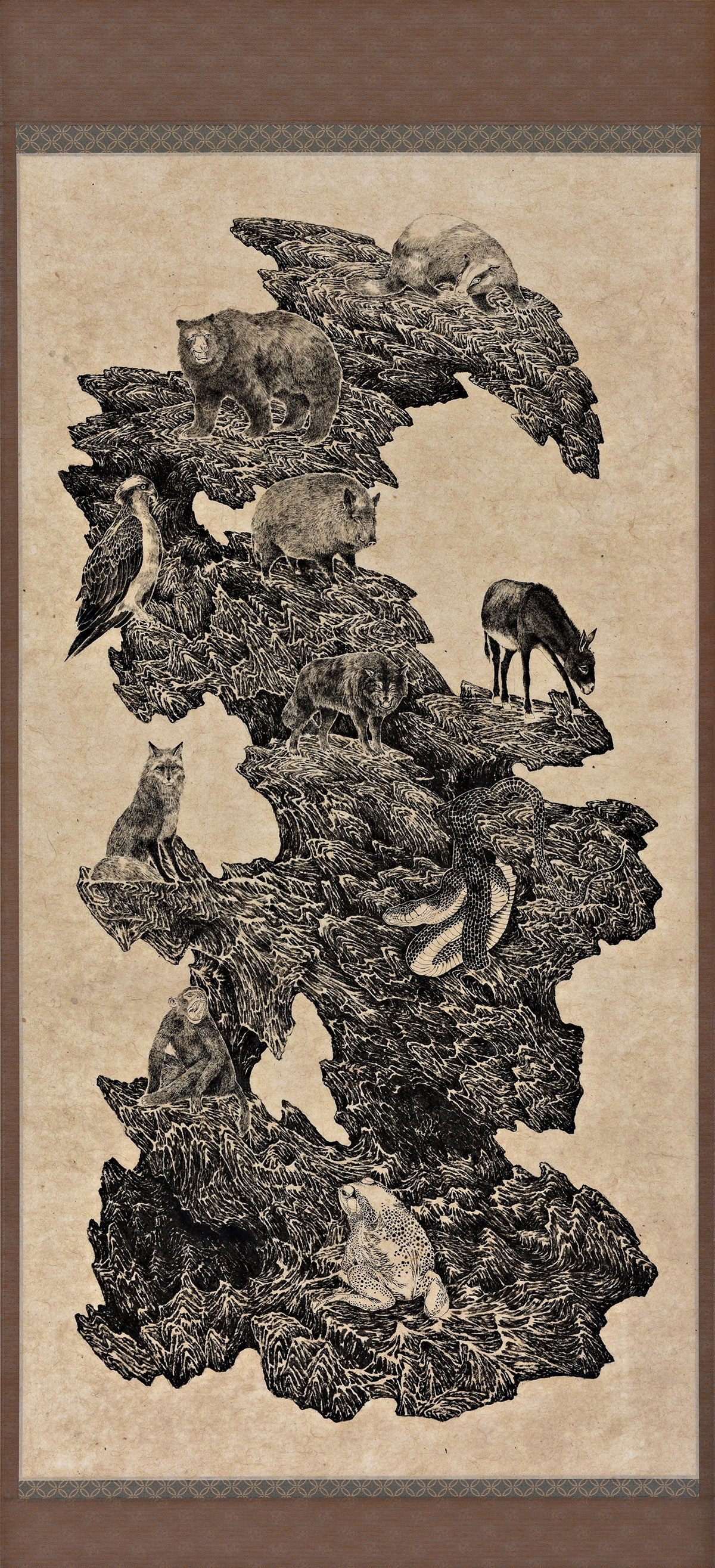 Ten Manchurian Politicians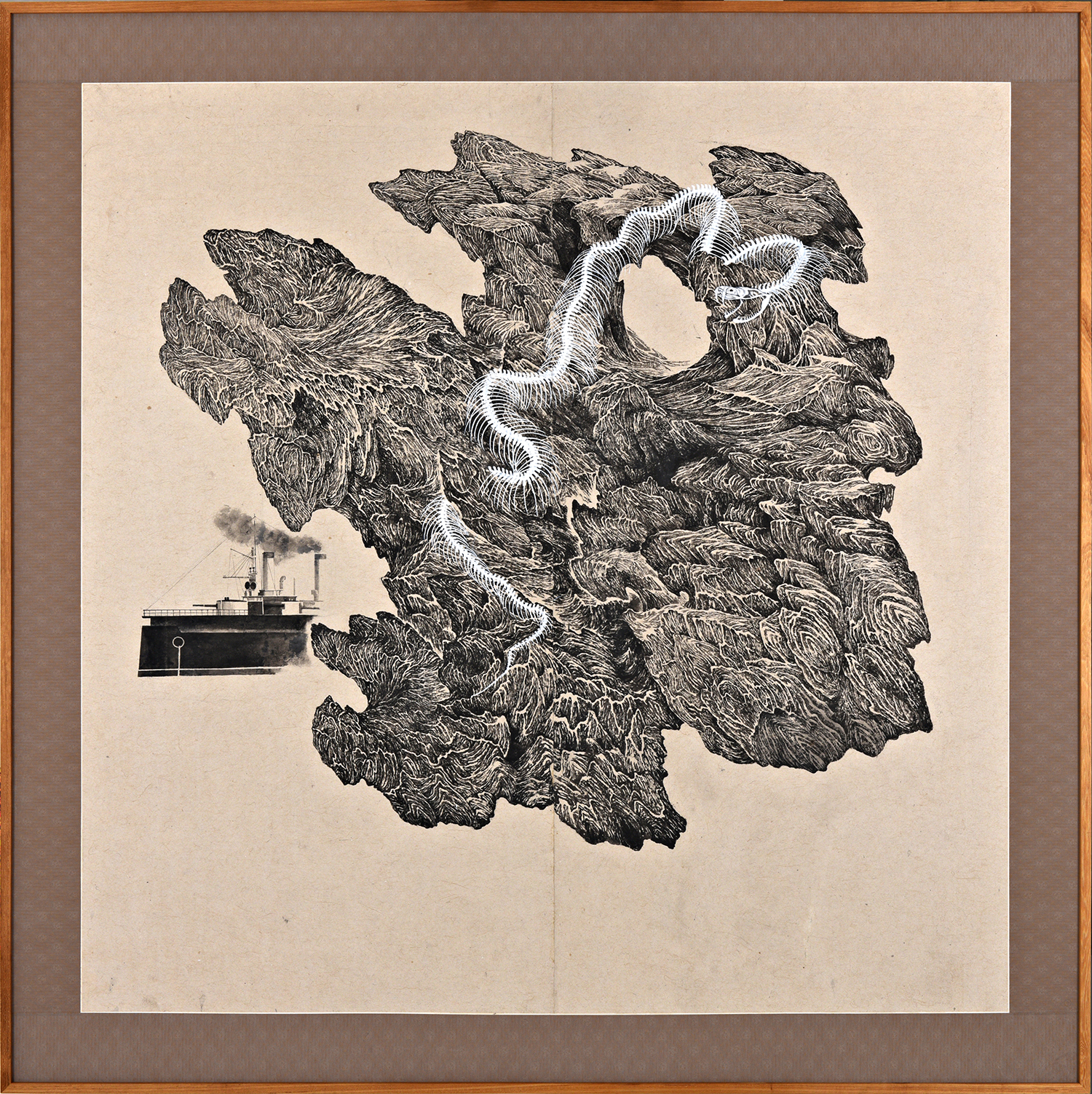 Flying Snakes Island
Incredible Tram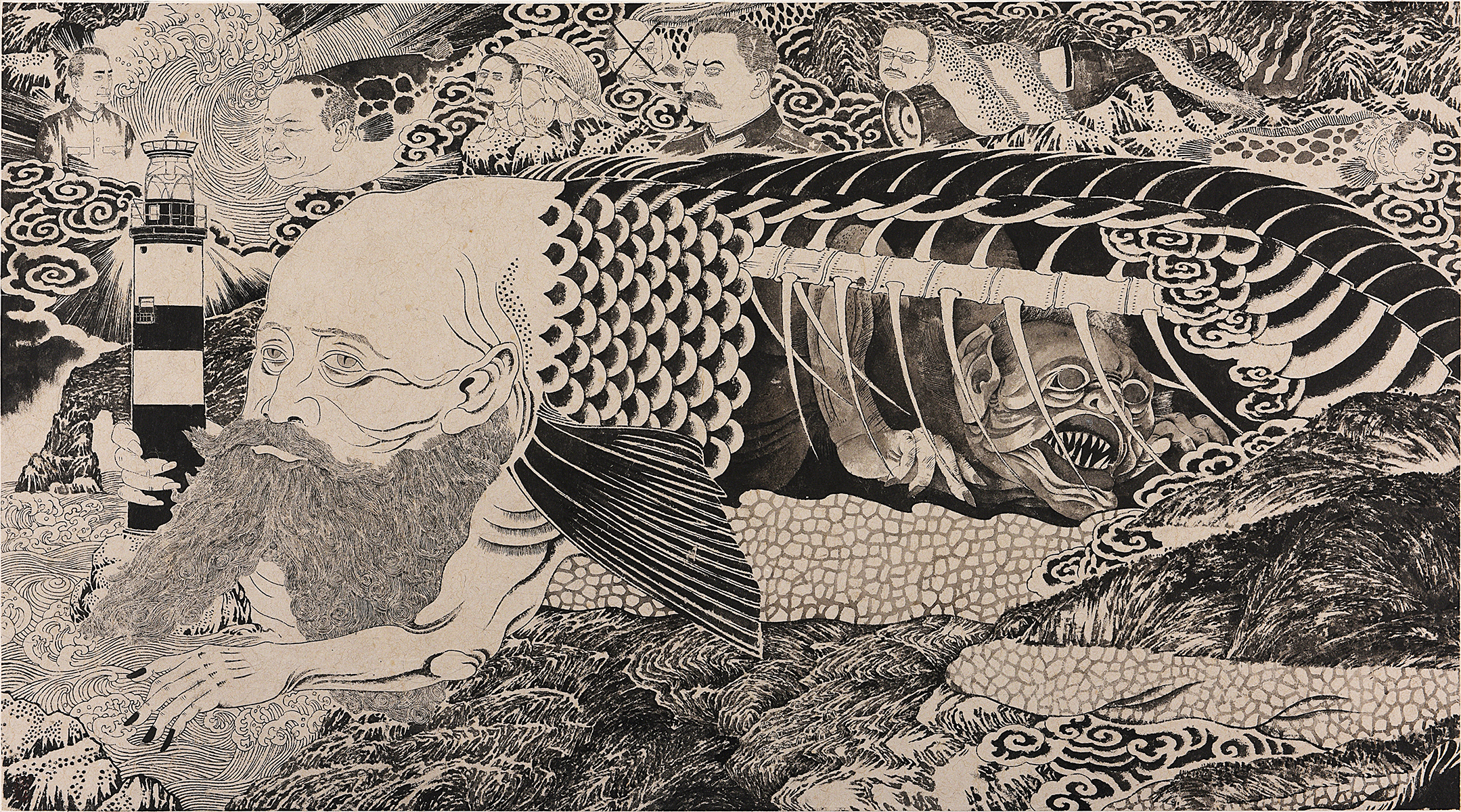 Makarov Lighthouse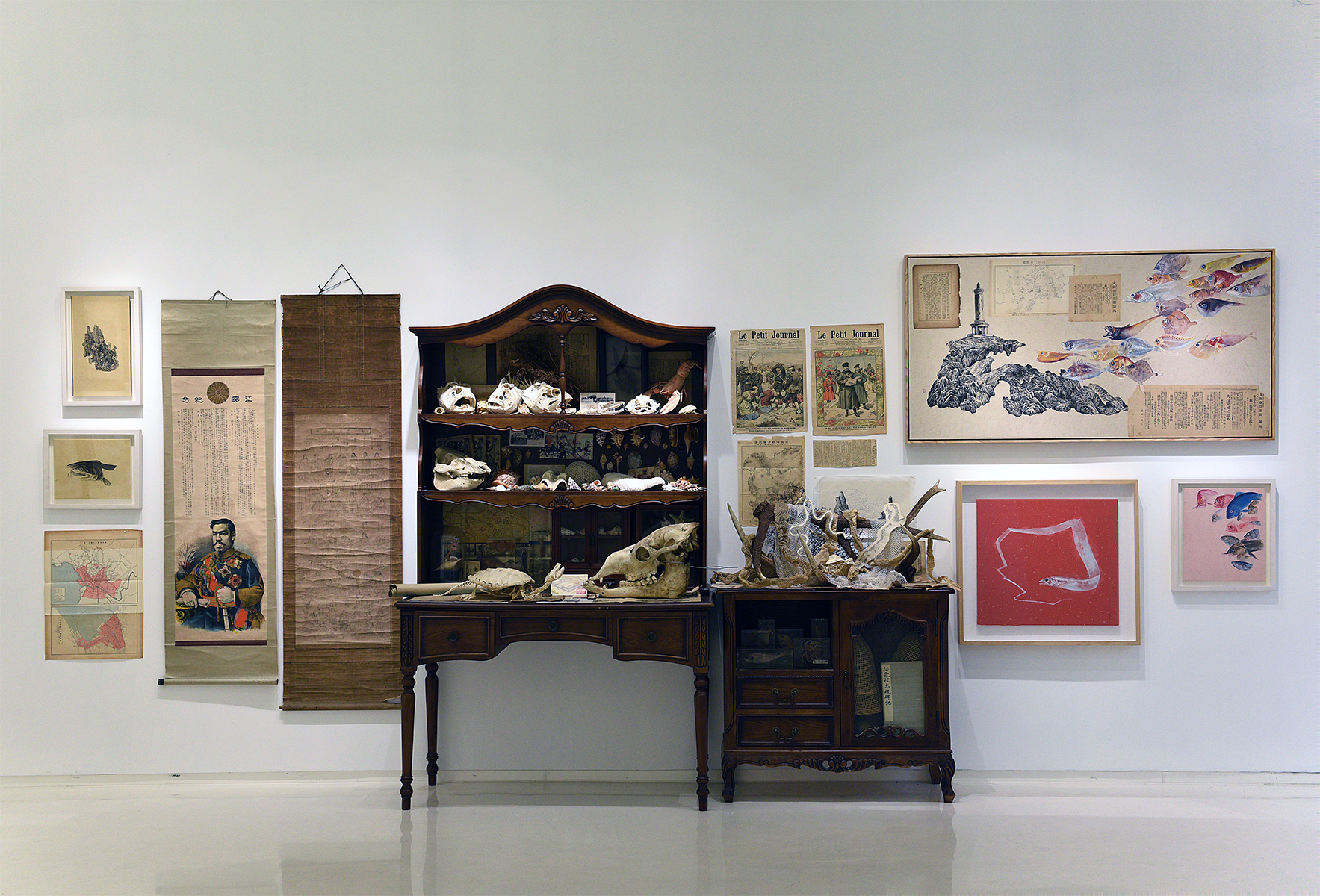 Inoue Enryō's Study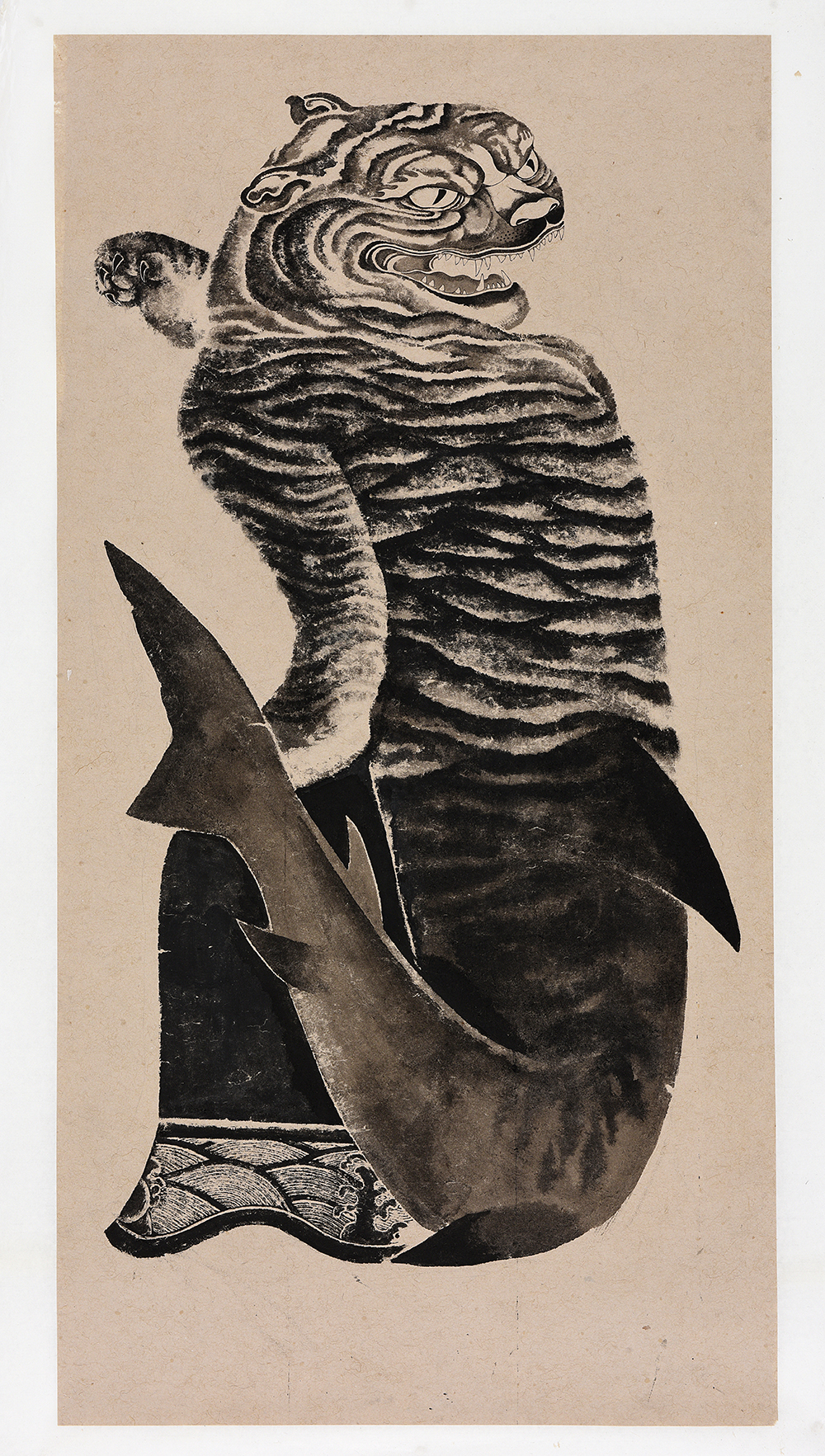 Shark - Tiger Transformation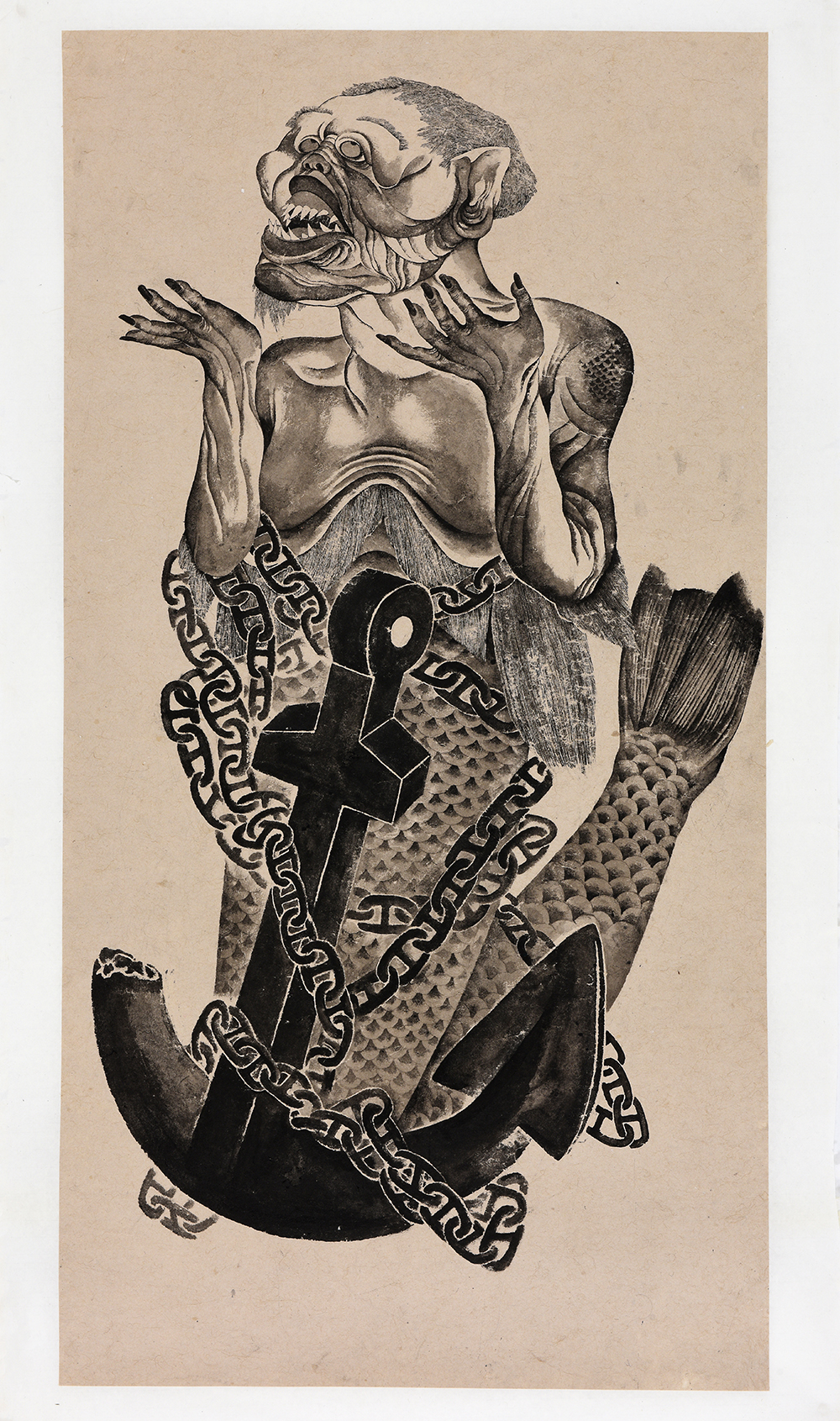 Block Team Merman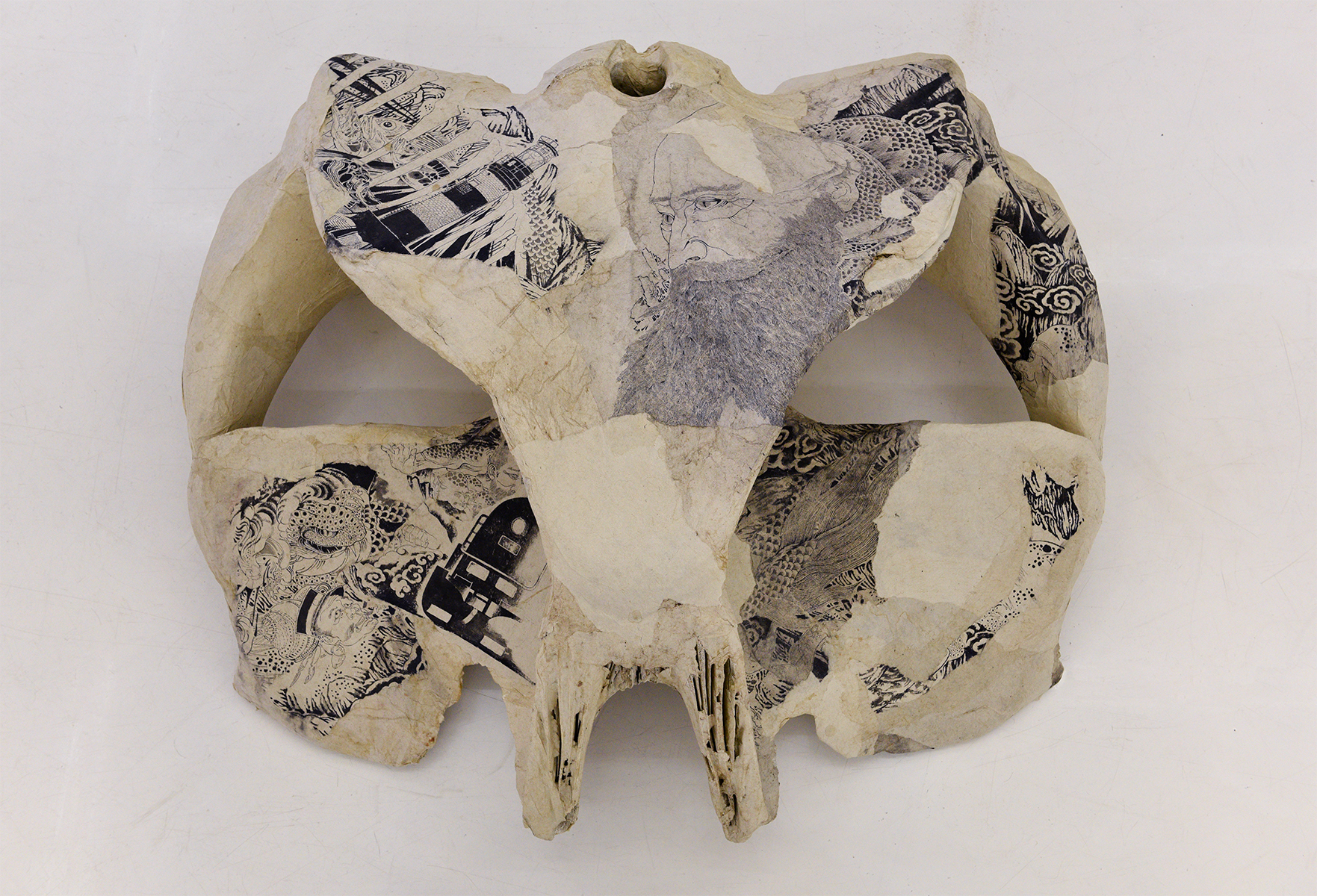 Catfish Bone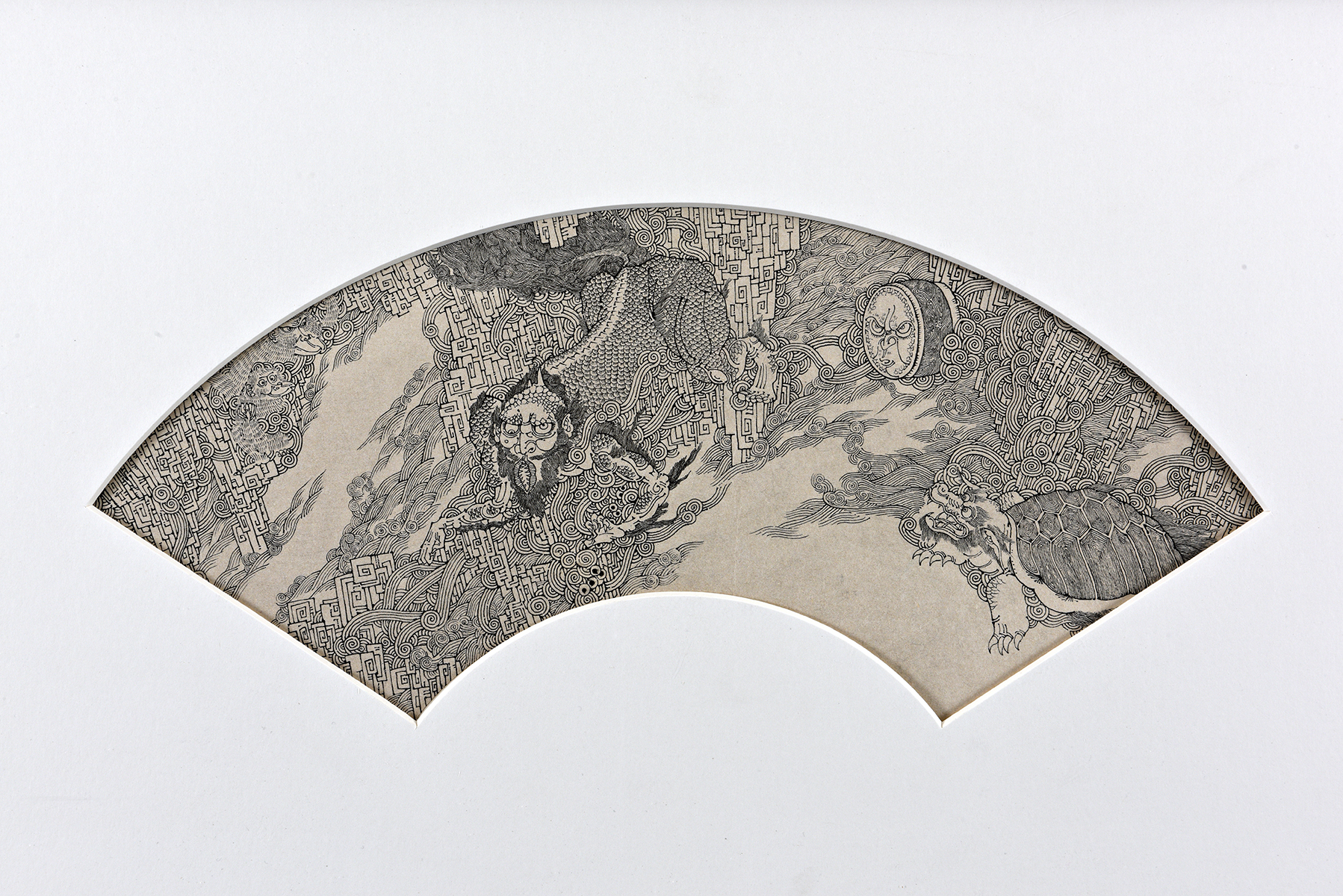 Mount Buzhou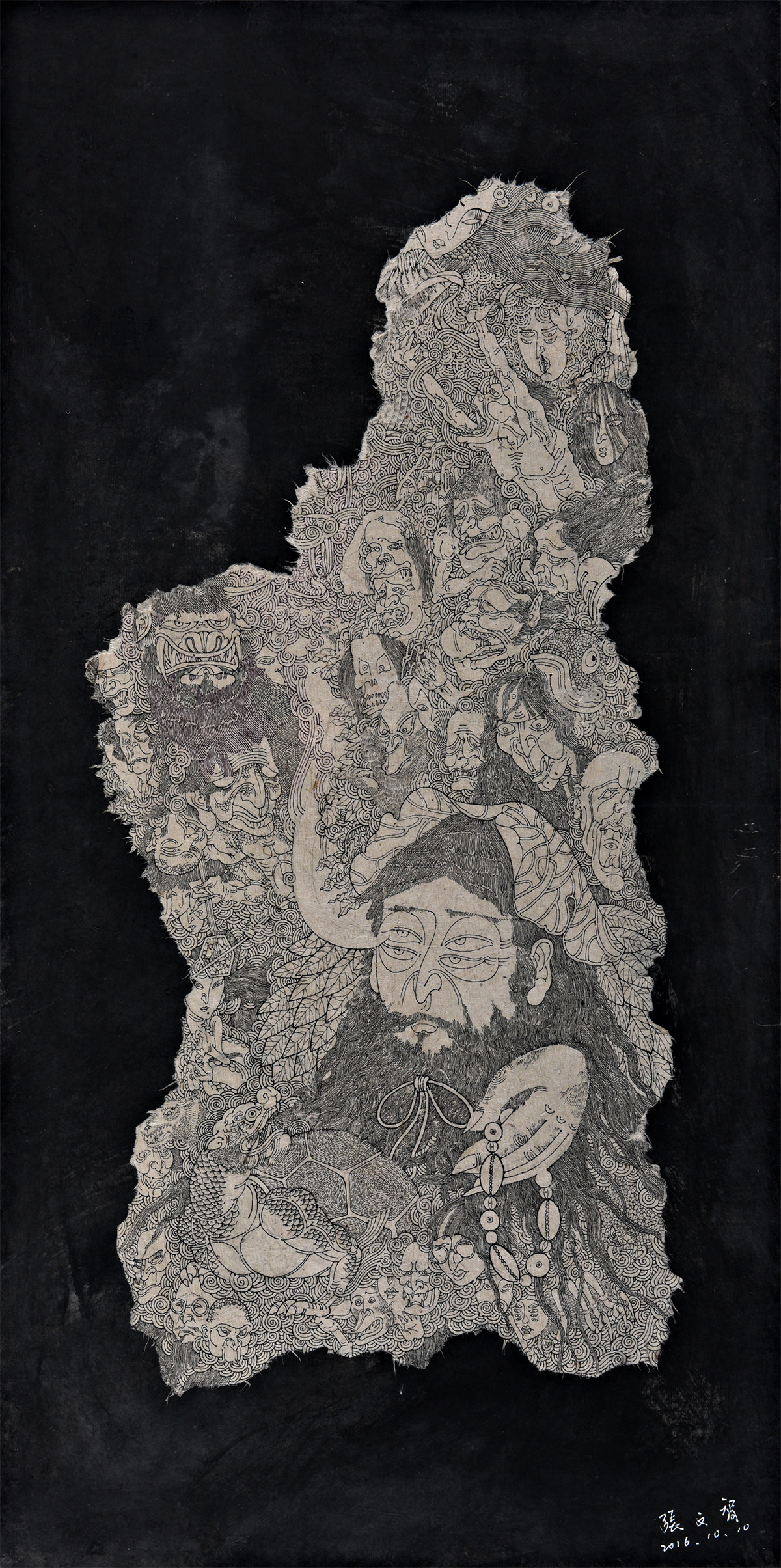 Invention of Chinese Characters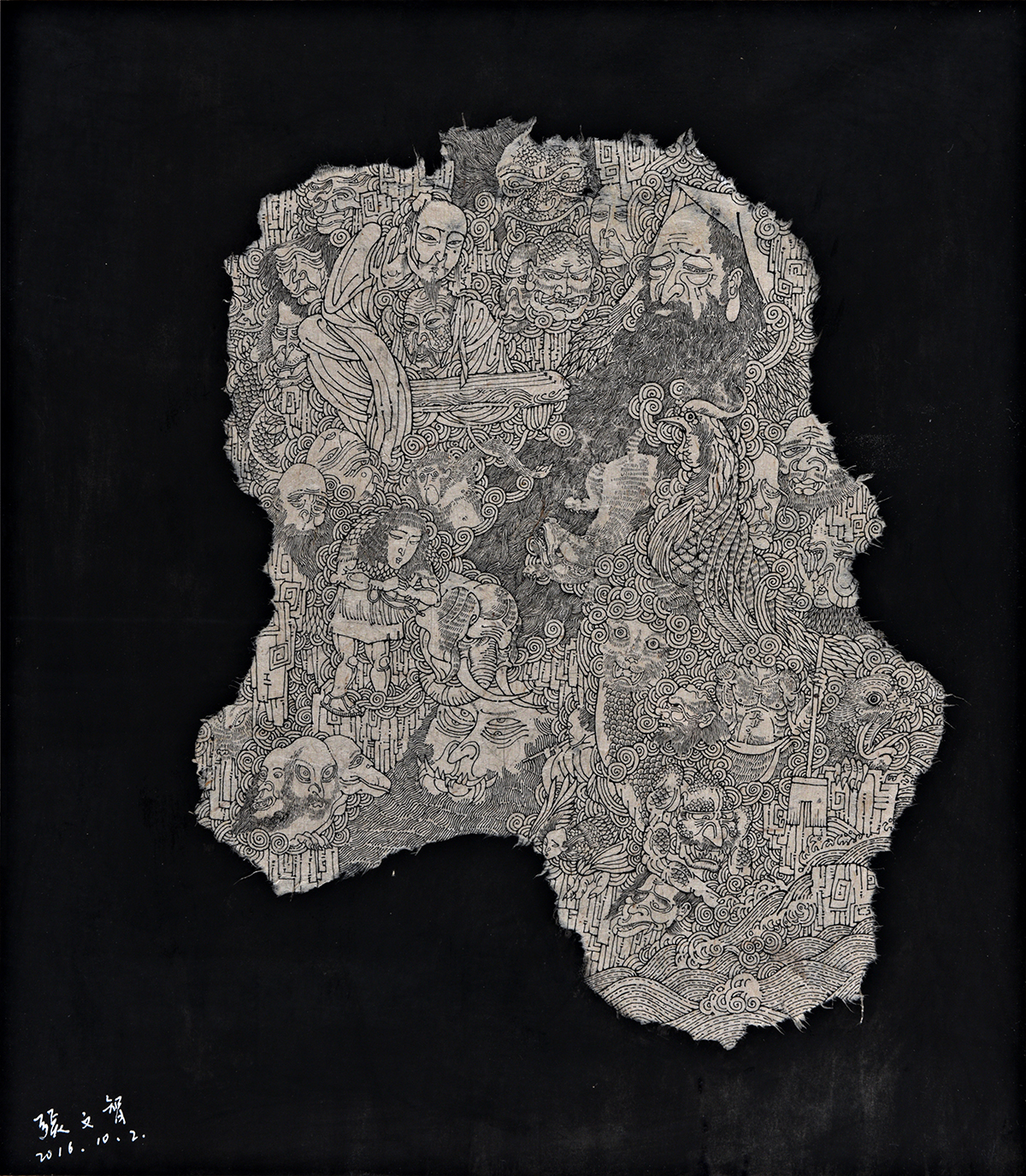 Council of Gao Tao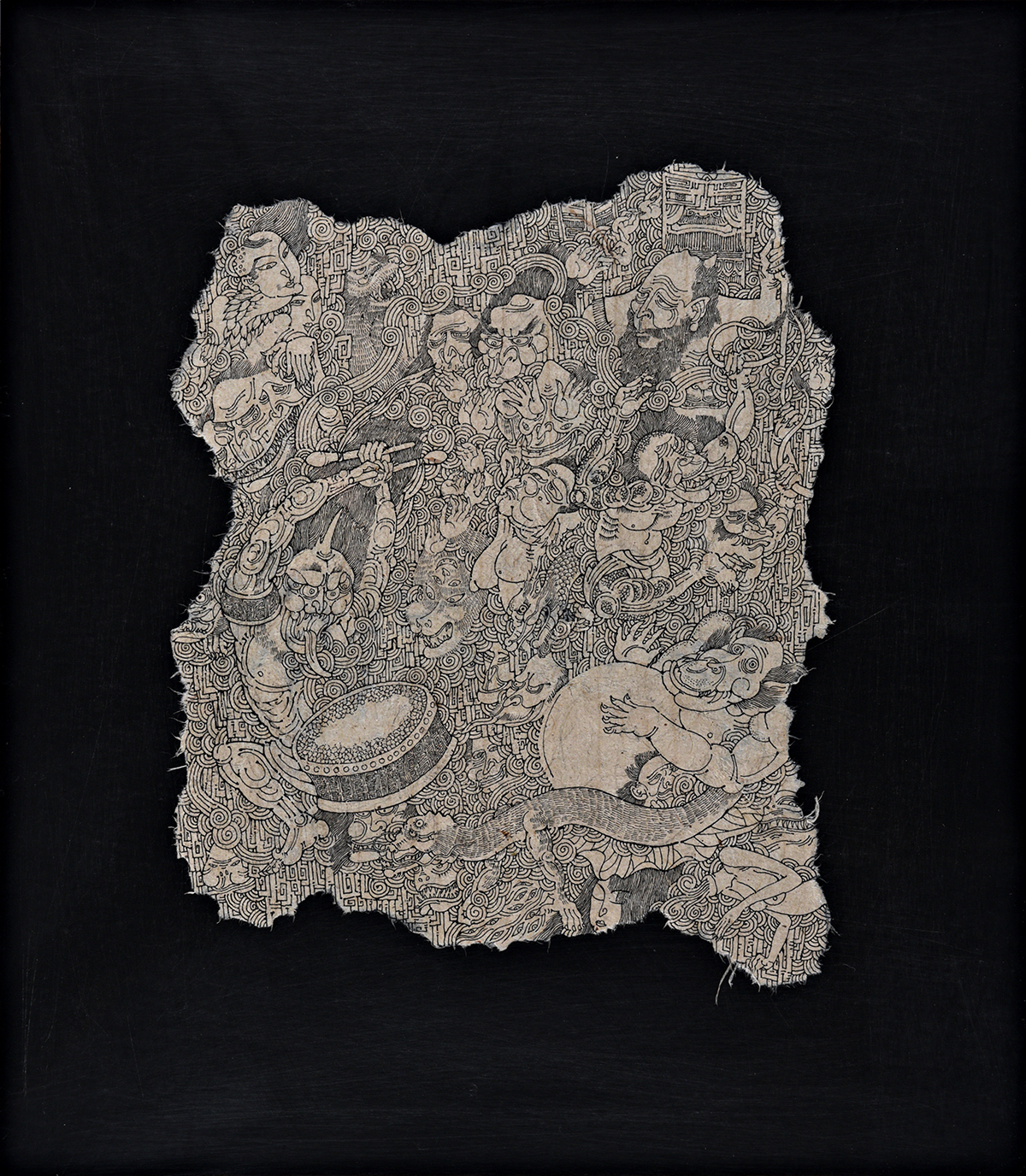 Dance of Tao Tang and Songs of Ge Tian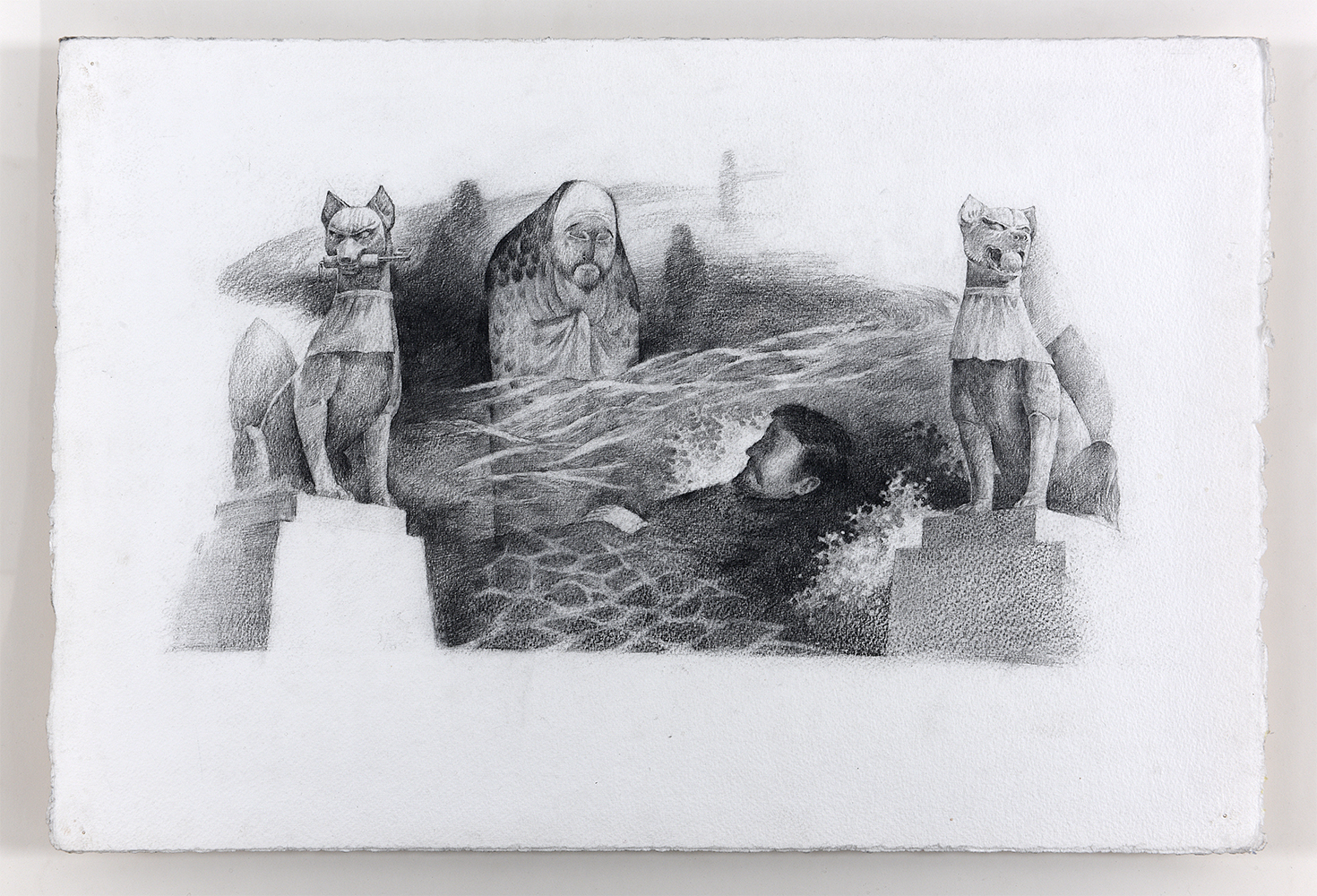 Dalny No.1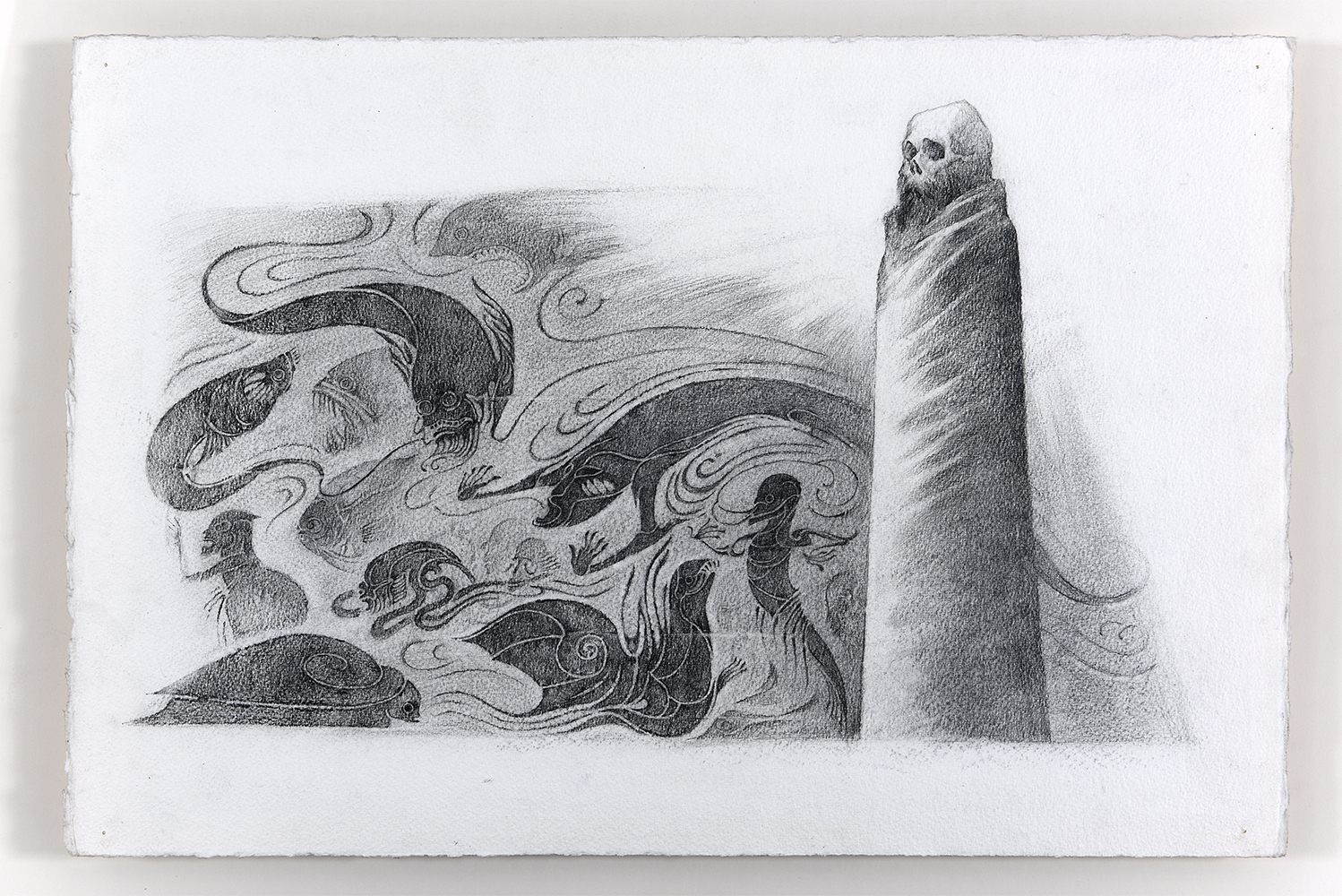 Dalny No.2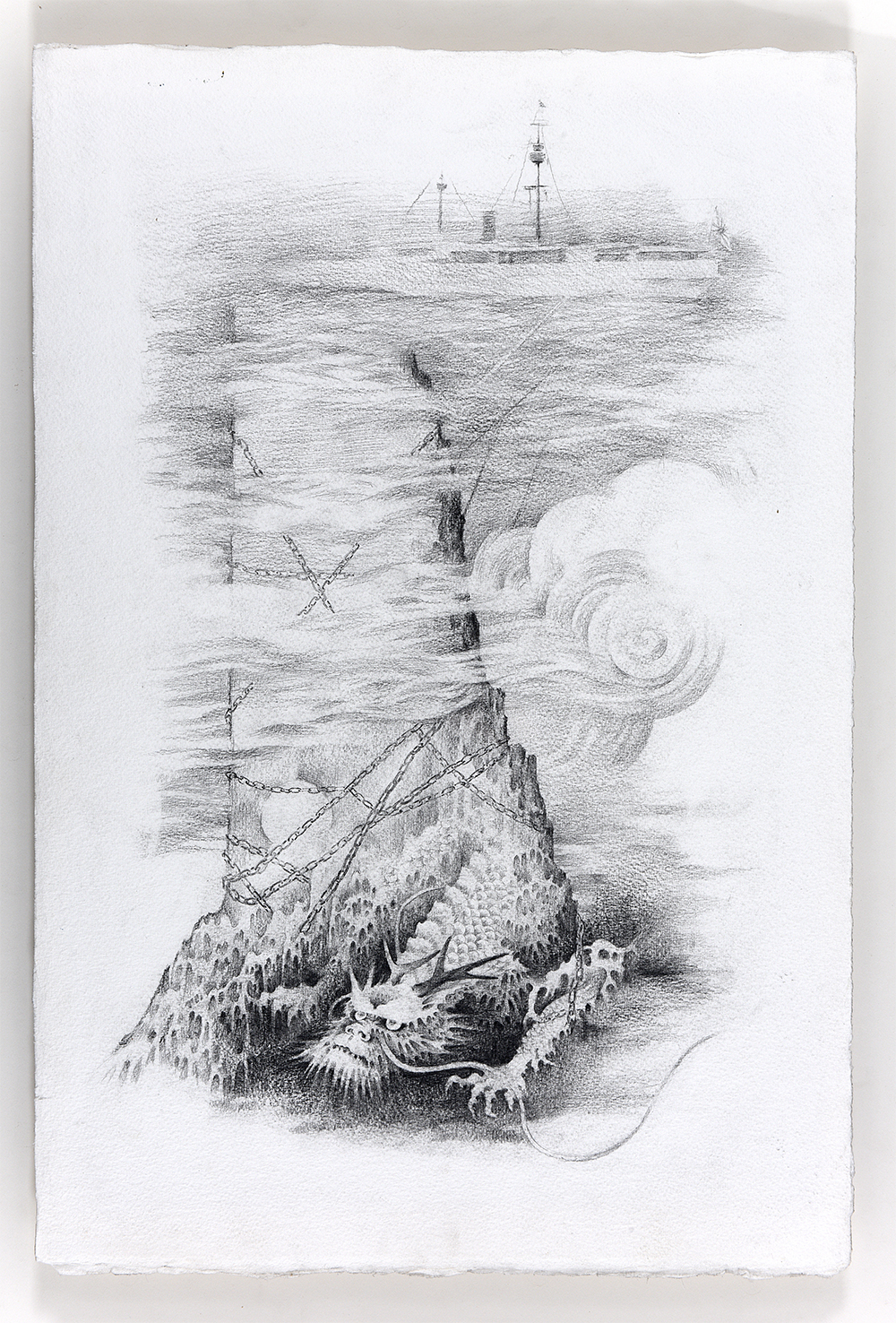 Dalny No.4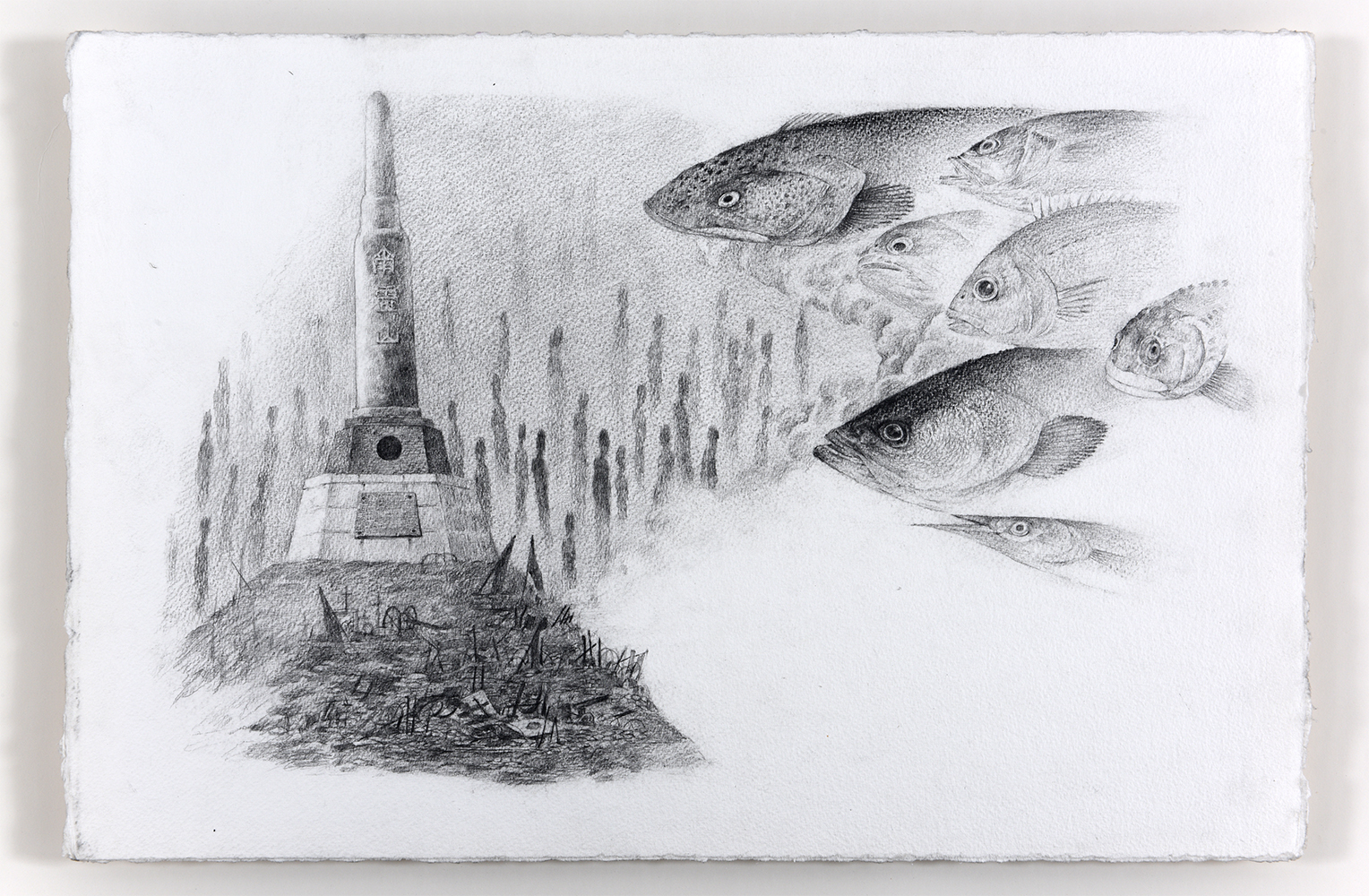 Dalny No.5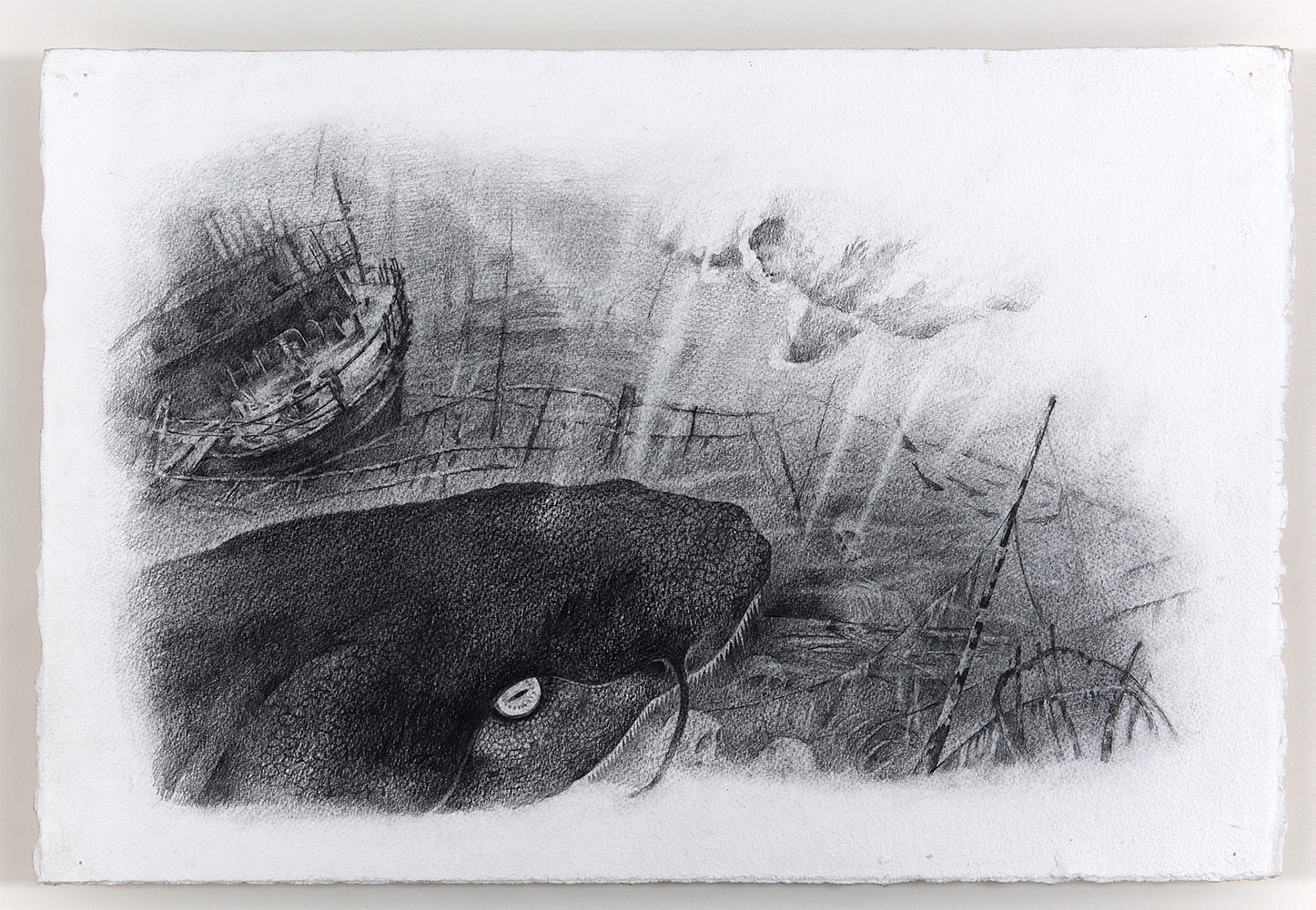 Dalny No.7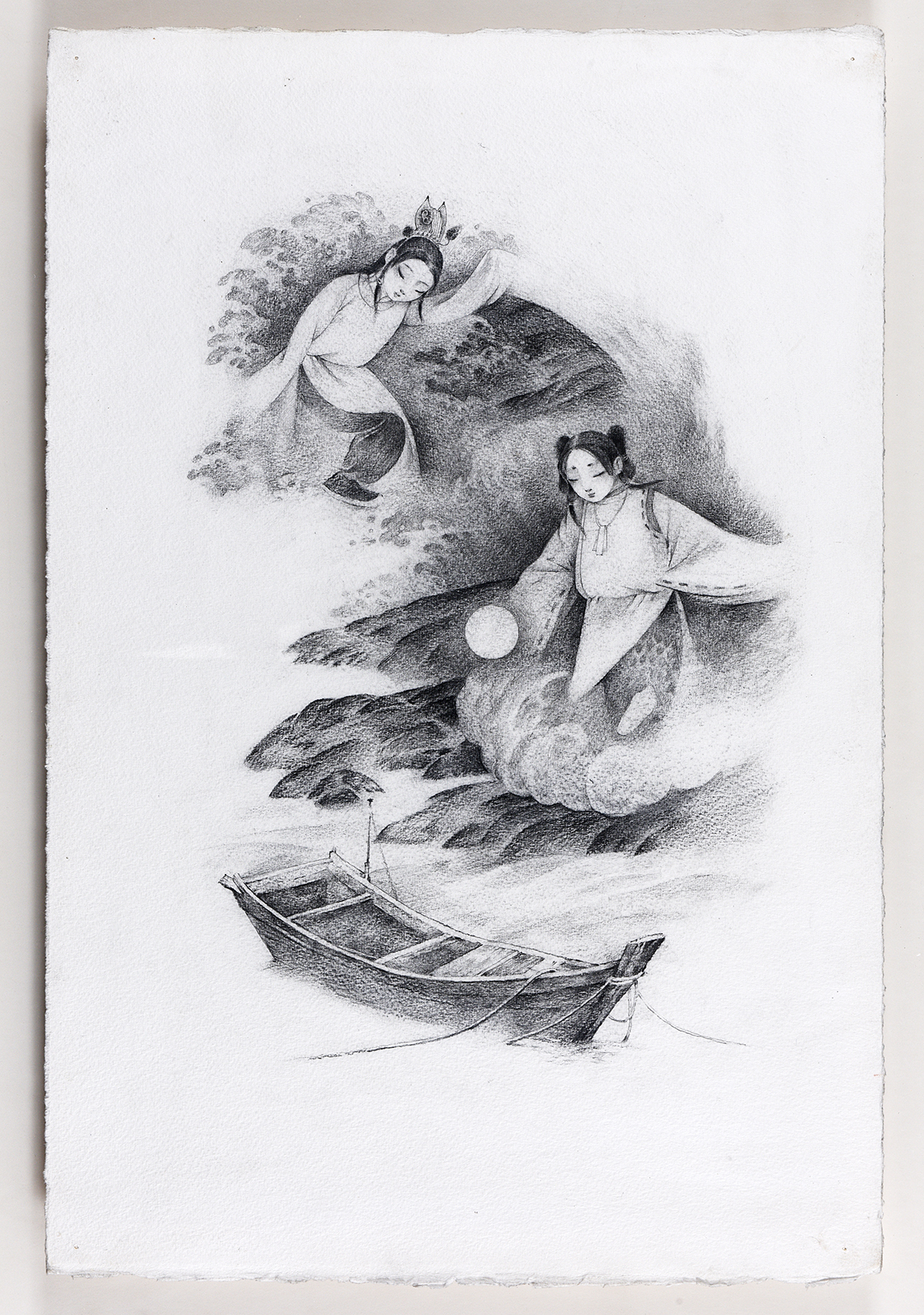 Dalny No.8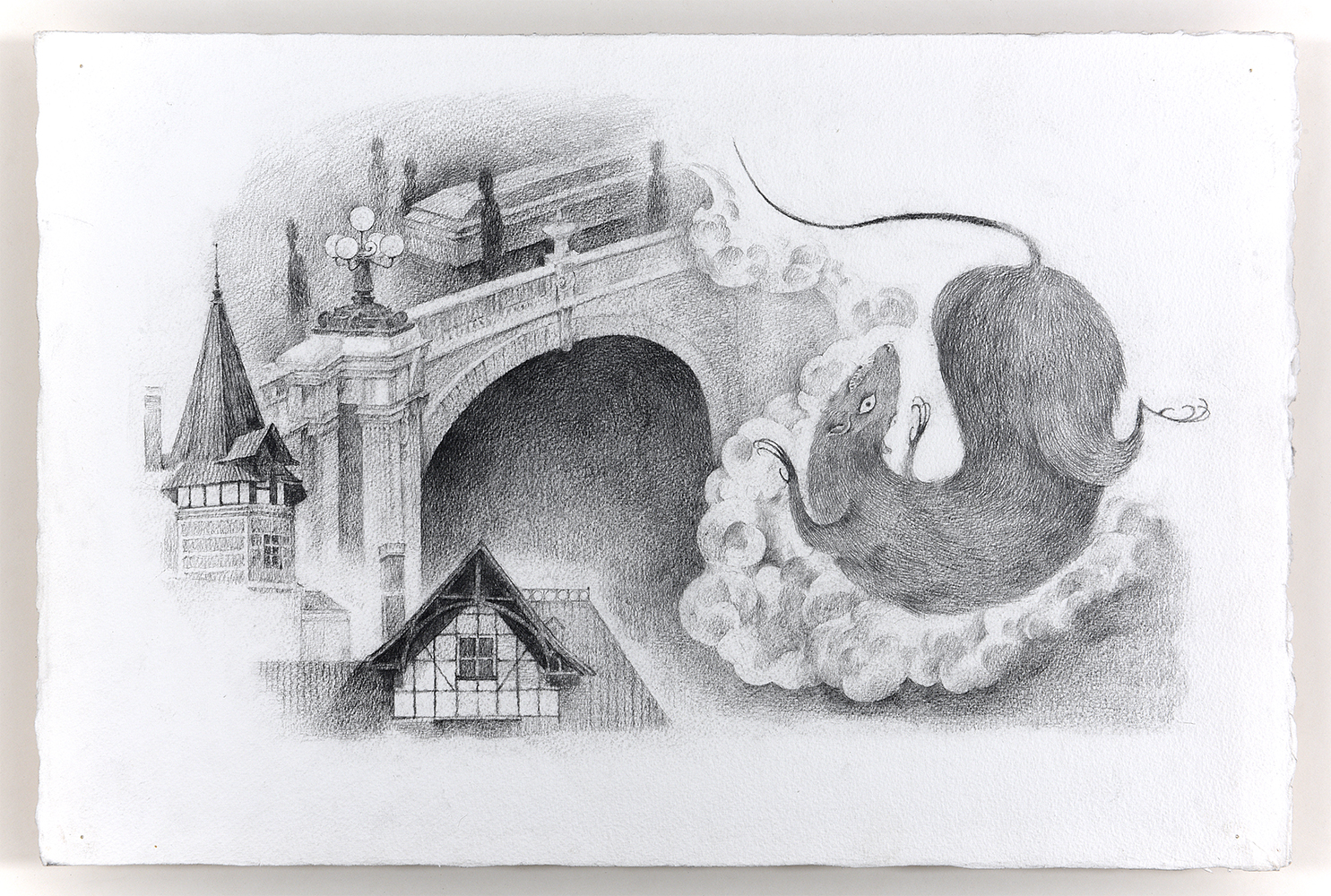 Dalny No.9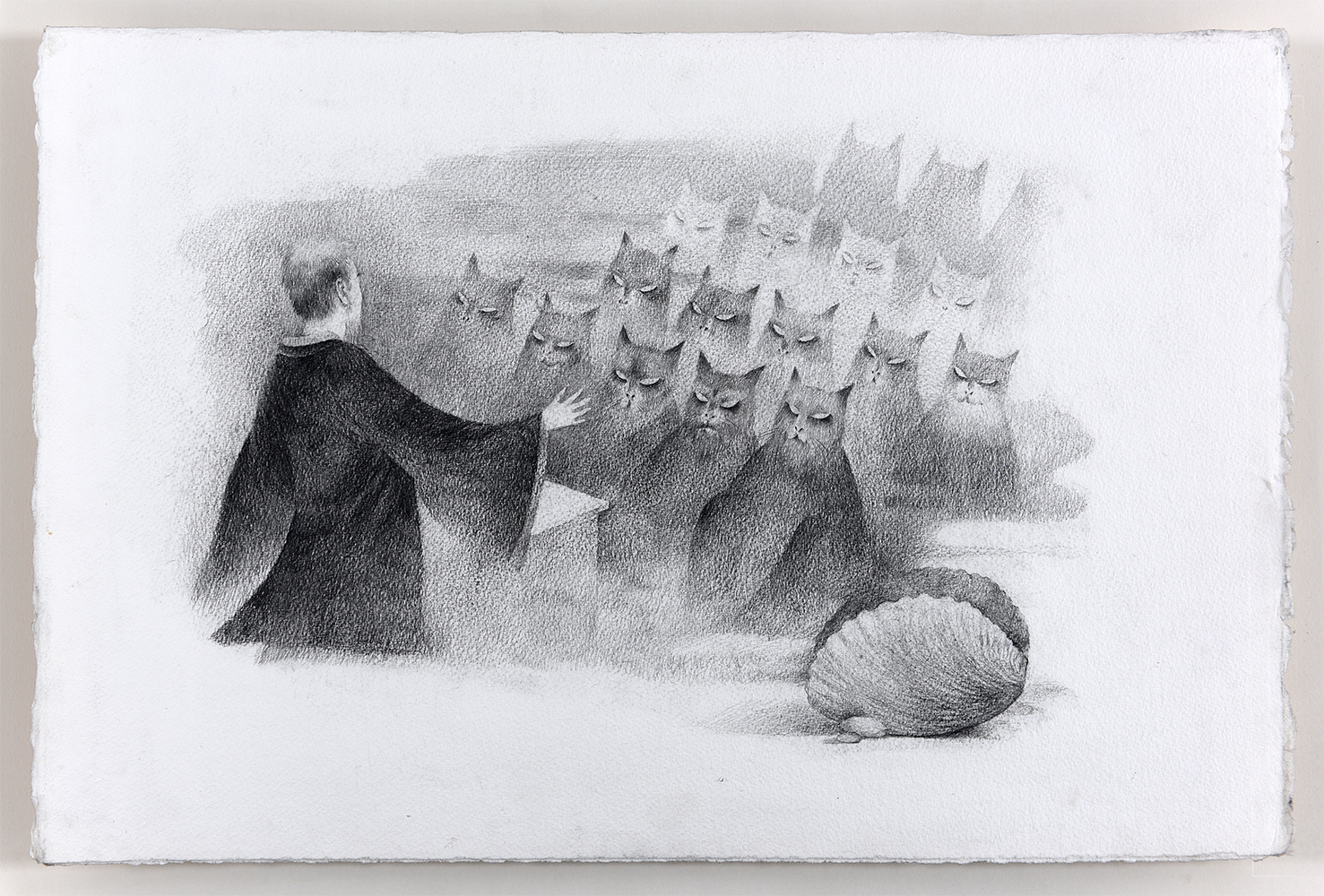 Dalny No.11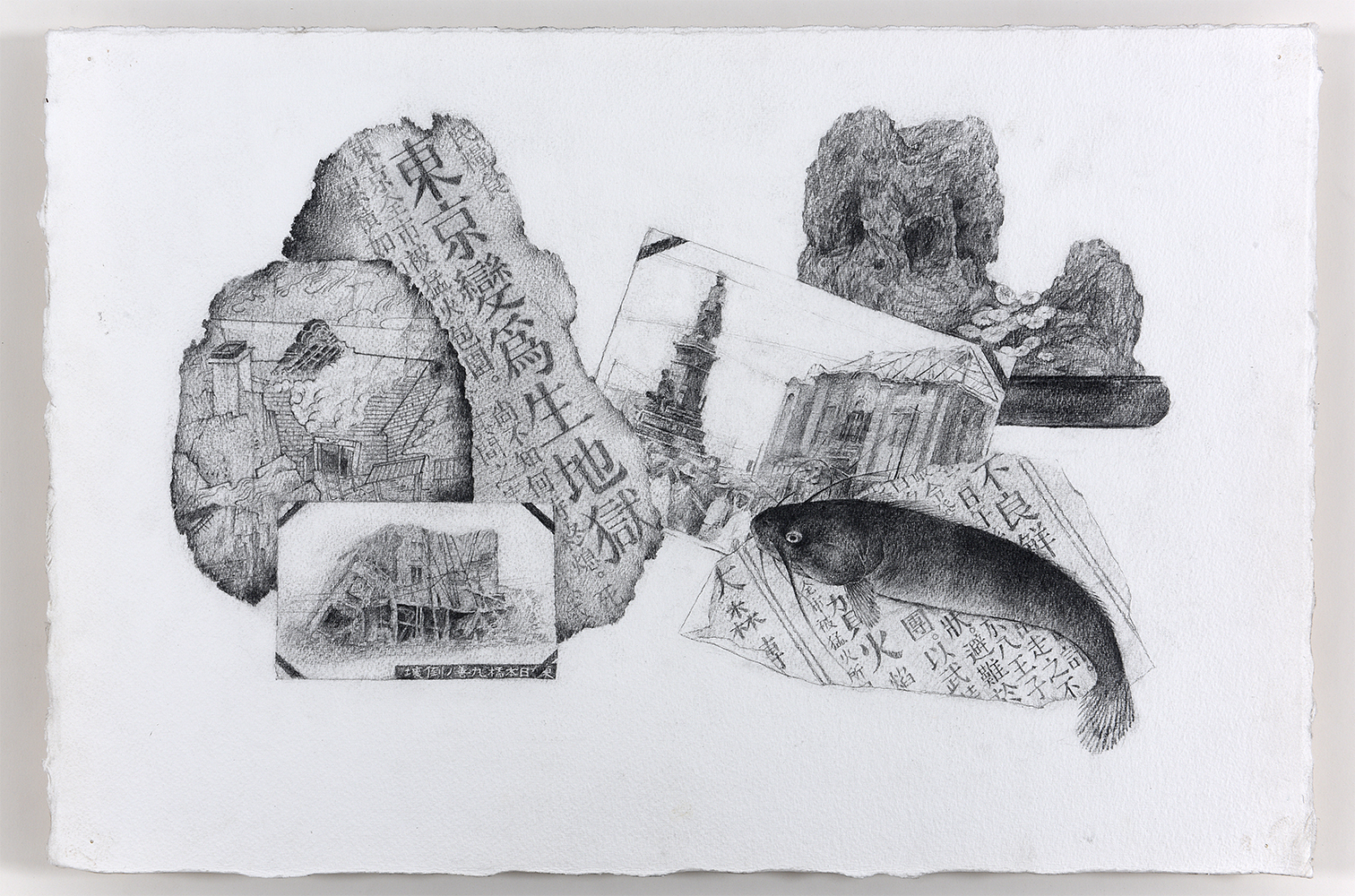 Dalny No.12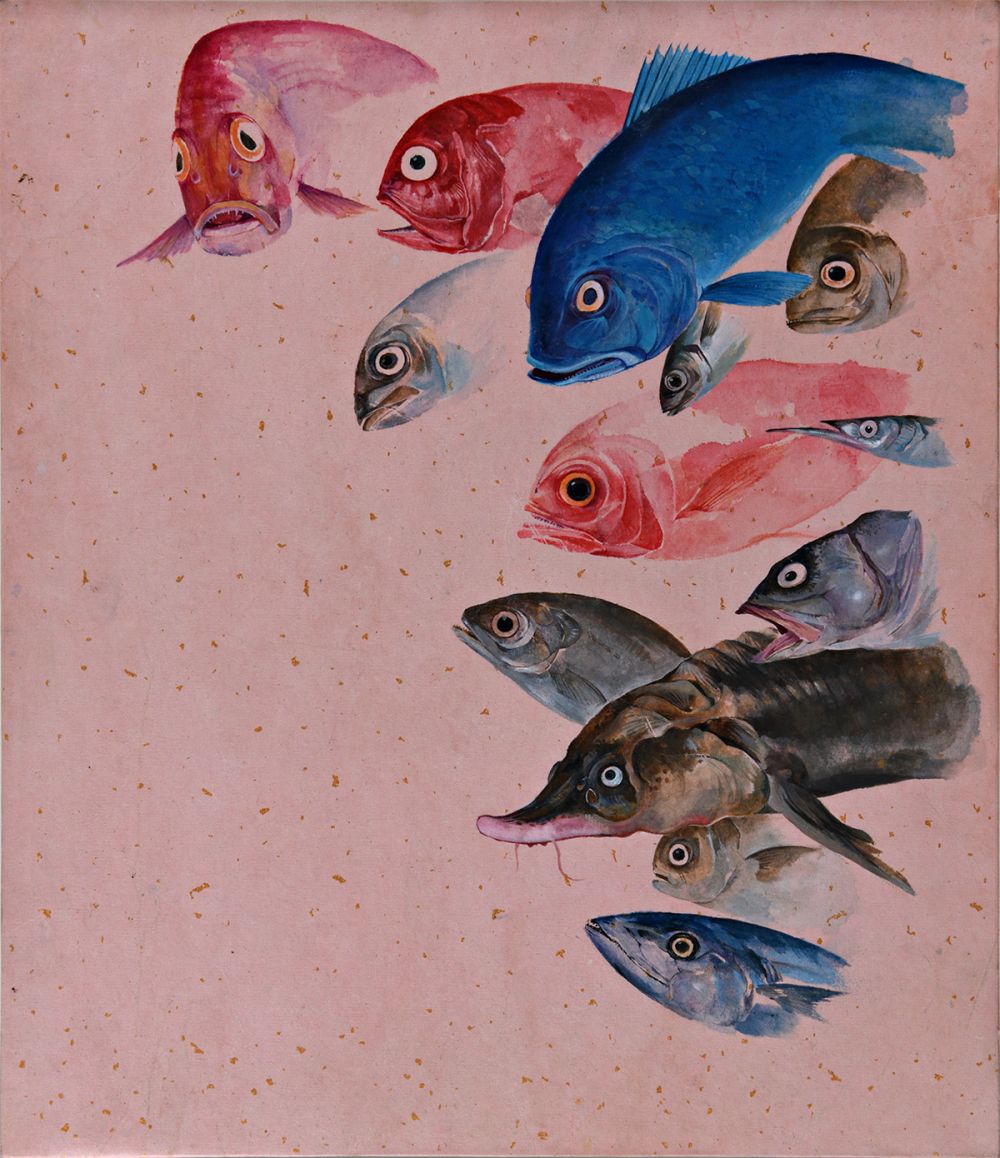 Fish No.1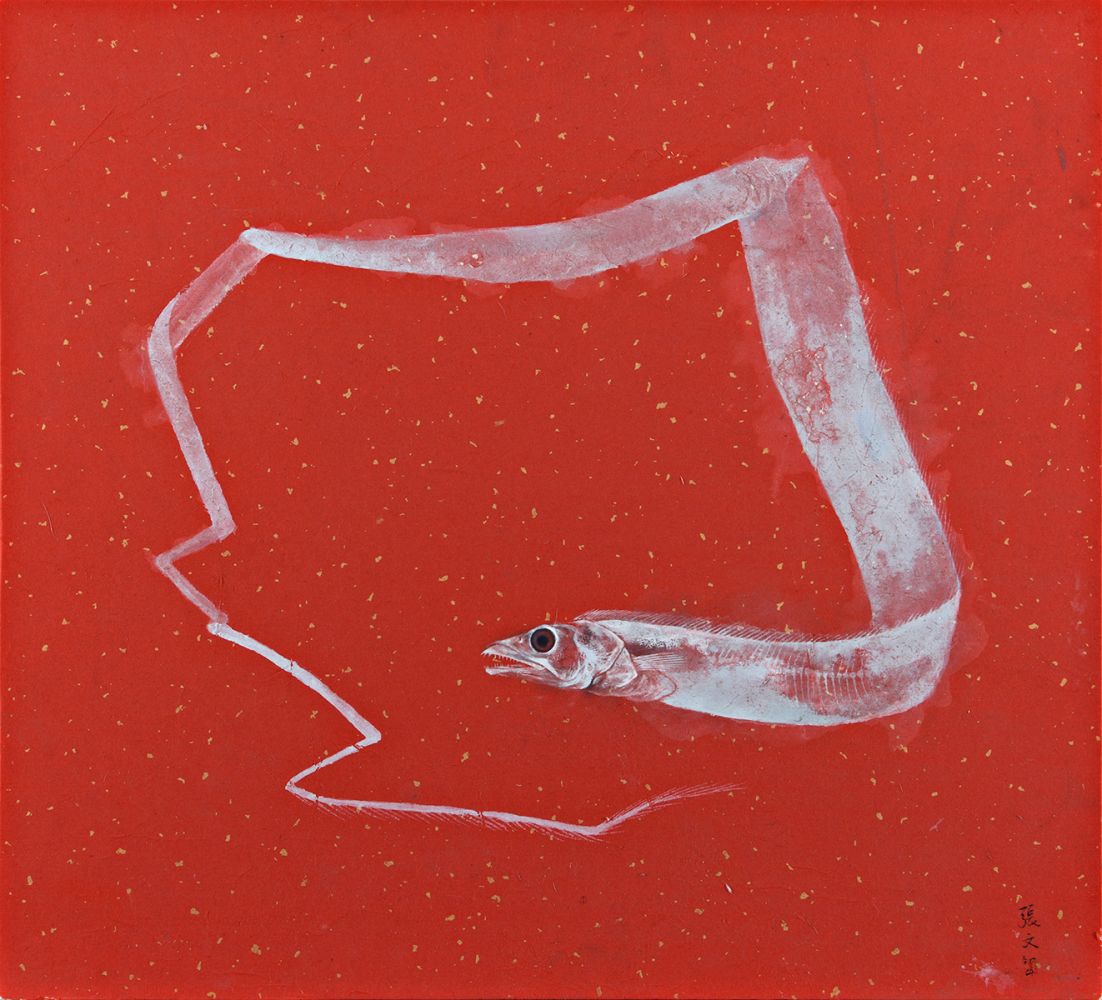 Fish No.2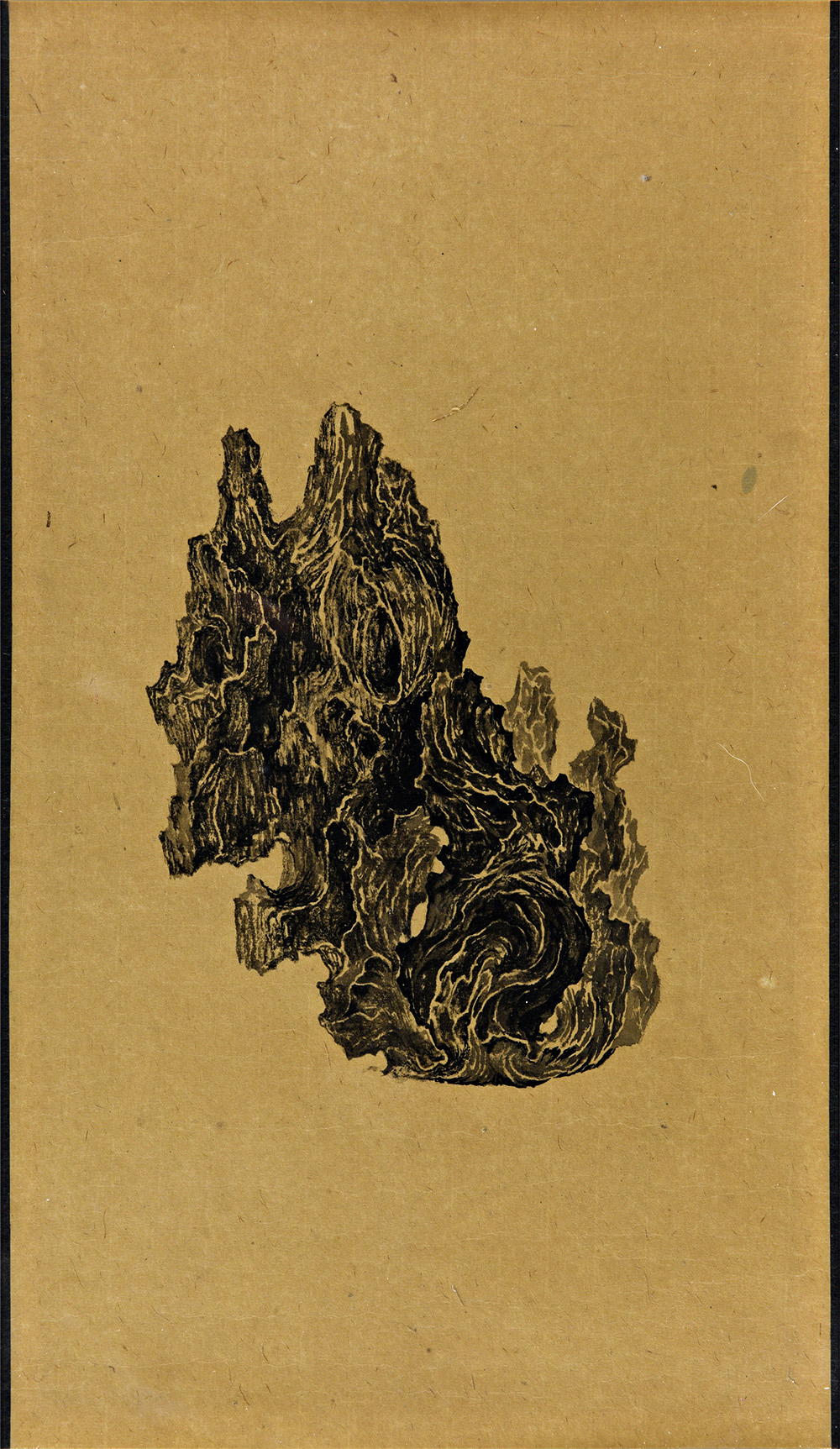 Sketch of Dalny No.2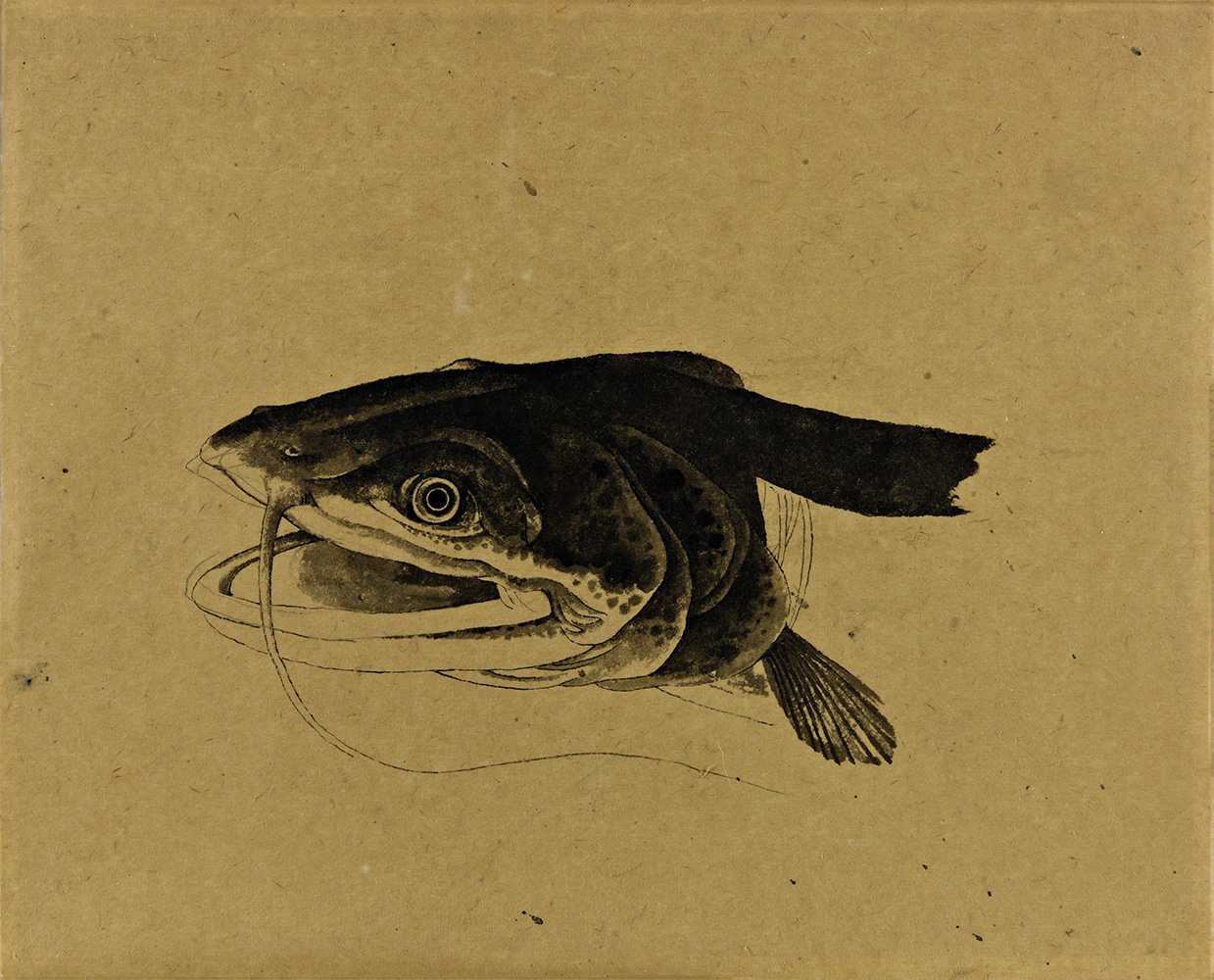 Sketch of Dalny No.1