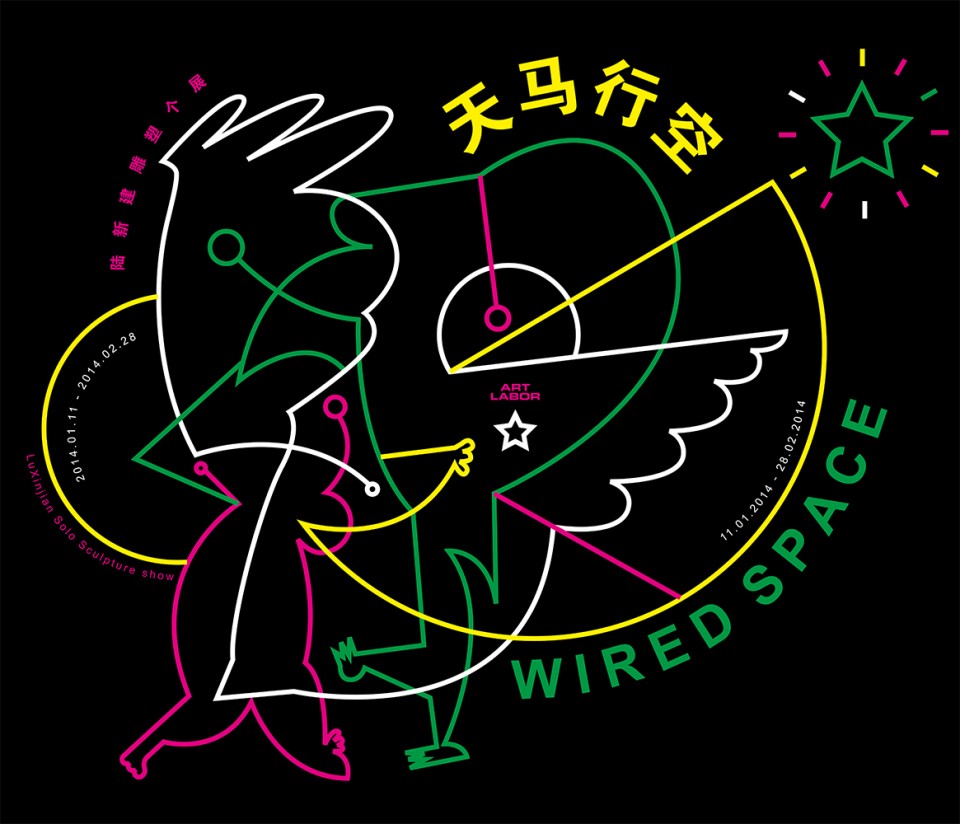 Wired Space
January 11, 2014 - February 28, 2014
ART LABOR Gallery is very pleased to present a brand new exploration for artist Lu Xinjian, showcasing his new wire sculptures. This charming, energetic series is the first display of more than a year's effort to express his cubist inspired drawings and paintings as three dimensional forms. The wires are expertly, delicately bent into angles, squares, delicate loops and wiggly lines, wrapped in colour or painted with black light reactive fluorescent paints. Within these spatial drawings one finds all sorts of figures and faces and beasts, especially horses (given the upcoming Chinese new year!). From different sides the sculptural view will show new forms, tell a different story, contain a different dream. The sculptures are an expression of the unconstrained freedom and zest for life that those who have had the pleasure of meeting or working with Lu Xinjian know very well is a major part of his personality.
Lu Xinjian was born in Jiangsu province and educated in the Netherlands, with masters degrees from Design Academy Eindhoven, and the Frank Mohr Institute for Graduate Studies at the Hanze University, Groningen. His phenomenally successful career so far has seen him added to the DSL collection in Paris, White Rabbit Gallery in Sydney, amongst many other private collections worldwide. He was chosen to be the ABSOLUT vodka artist in China in 2011, and his work will feature in Birmingham, England this year at the Centre for Chinese Contemporary Art, as well as a four month show at Hua Gallery in London, culminating with a showing at Frieze Art fair.
The gallery will be partially lit with black light and we request that you come dressed in at least some white clothing to add to the atmosphere! We thank you for your participation and promise glow in the dark drinks and some fabulous new art works from one of Shanghai's brightest and best!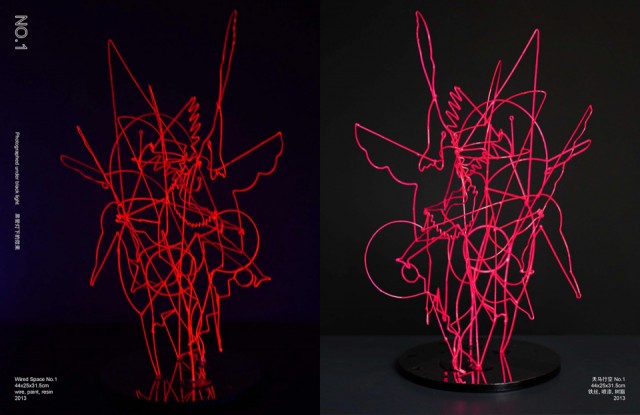 Wired Space #1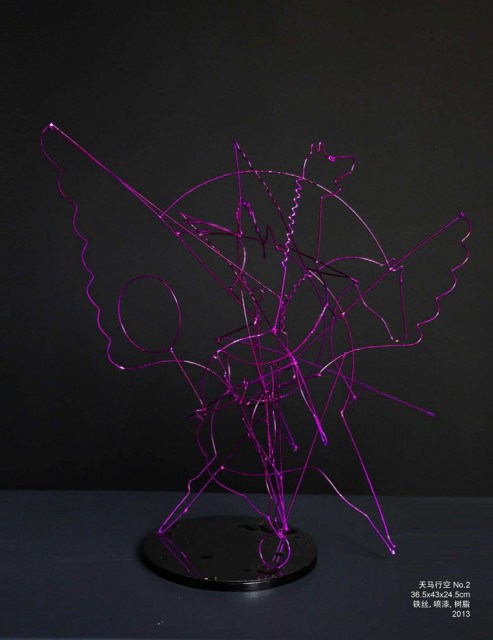 Wired Space #2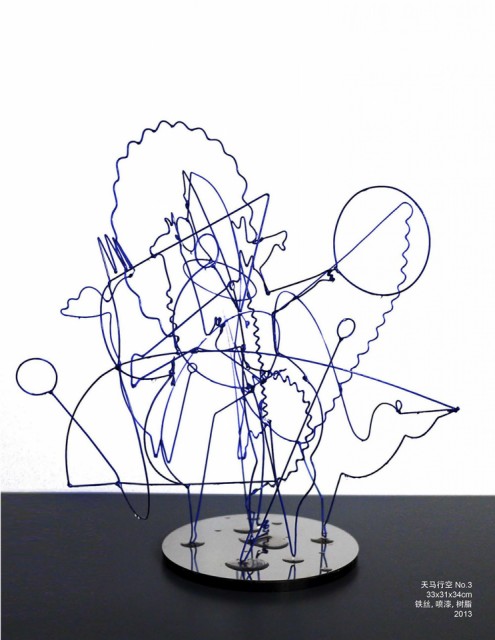 Wired Space #3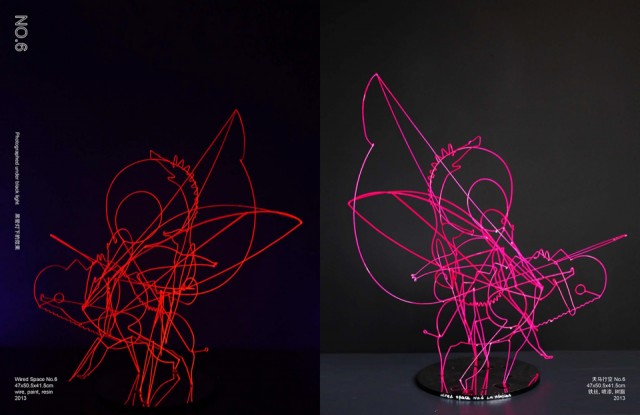 Wired Space #6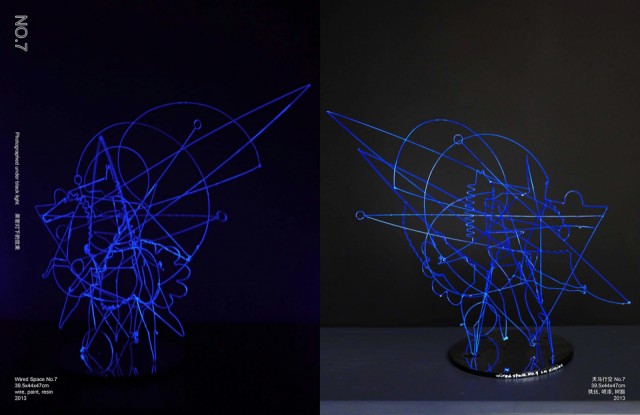 Wired Space #7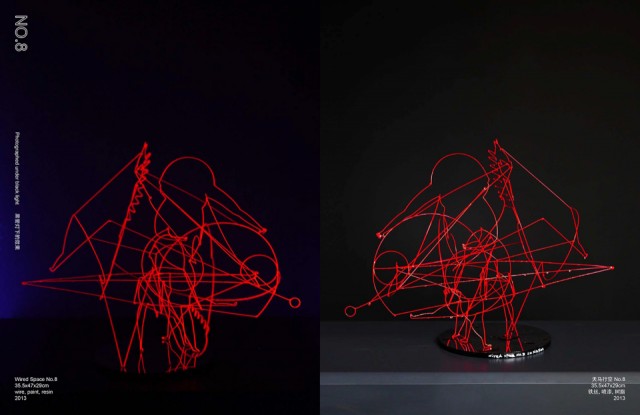 Wired Space #8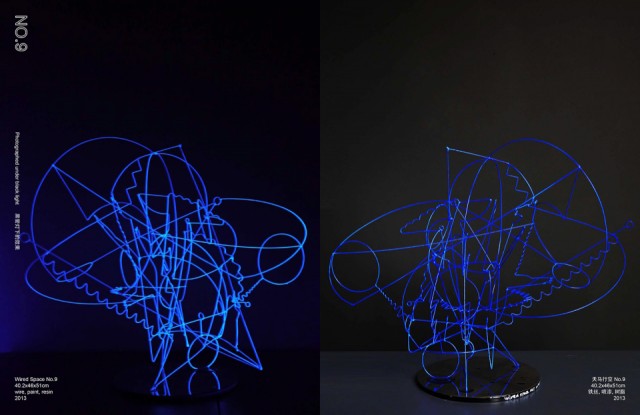 Wired Space #9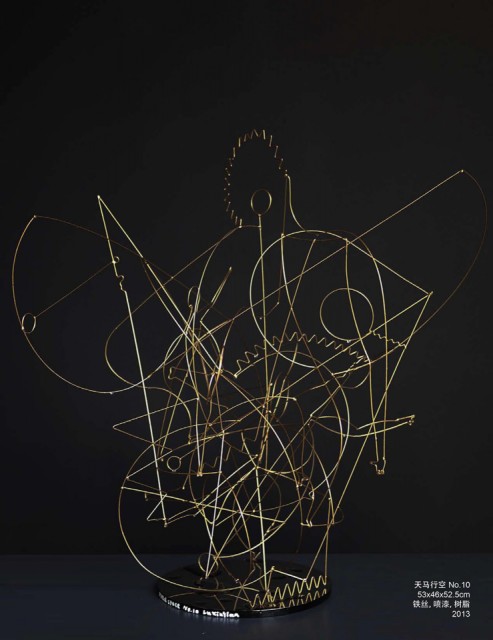 Wired Space #10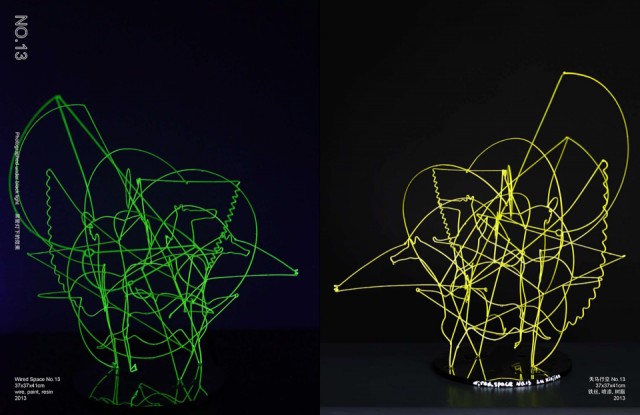 Wired Space #13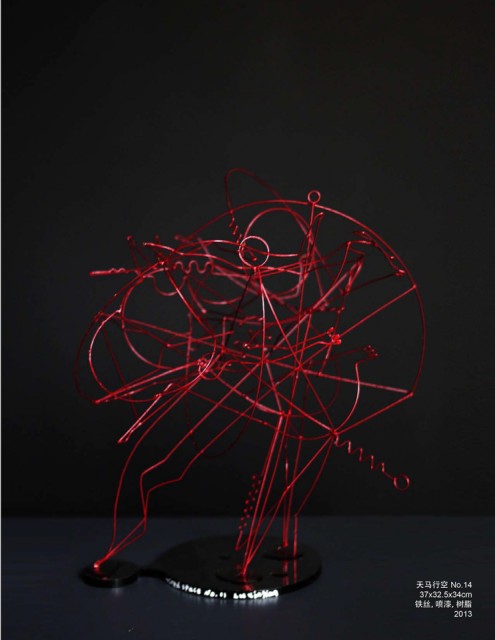 Wired Space #14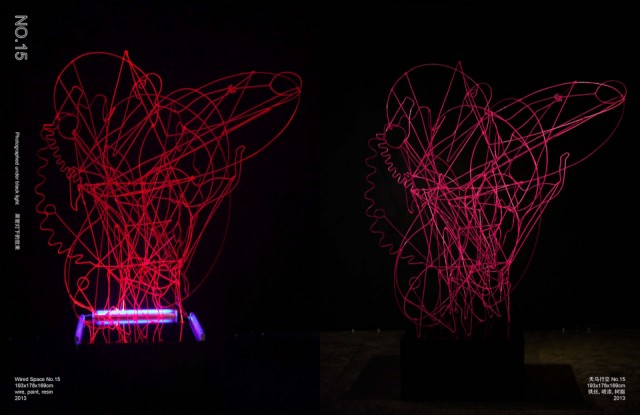 Wired Space #15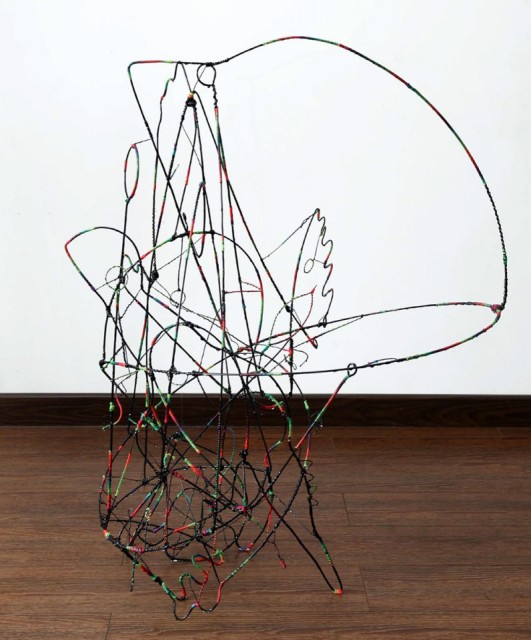 Impression of Shanghai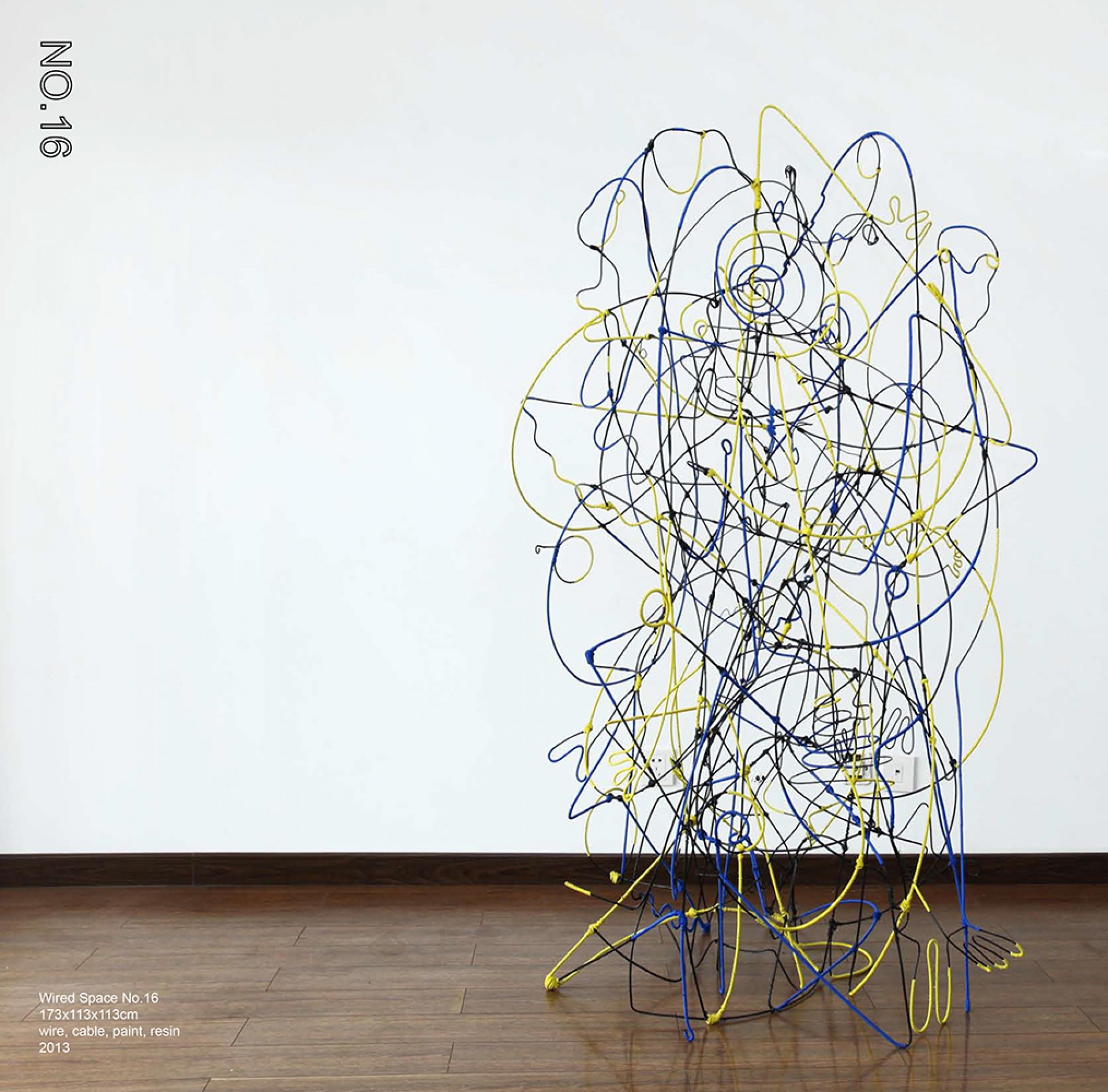 Wired Space #16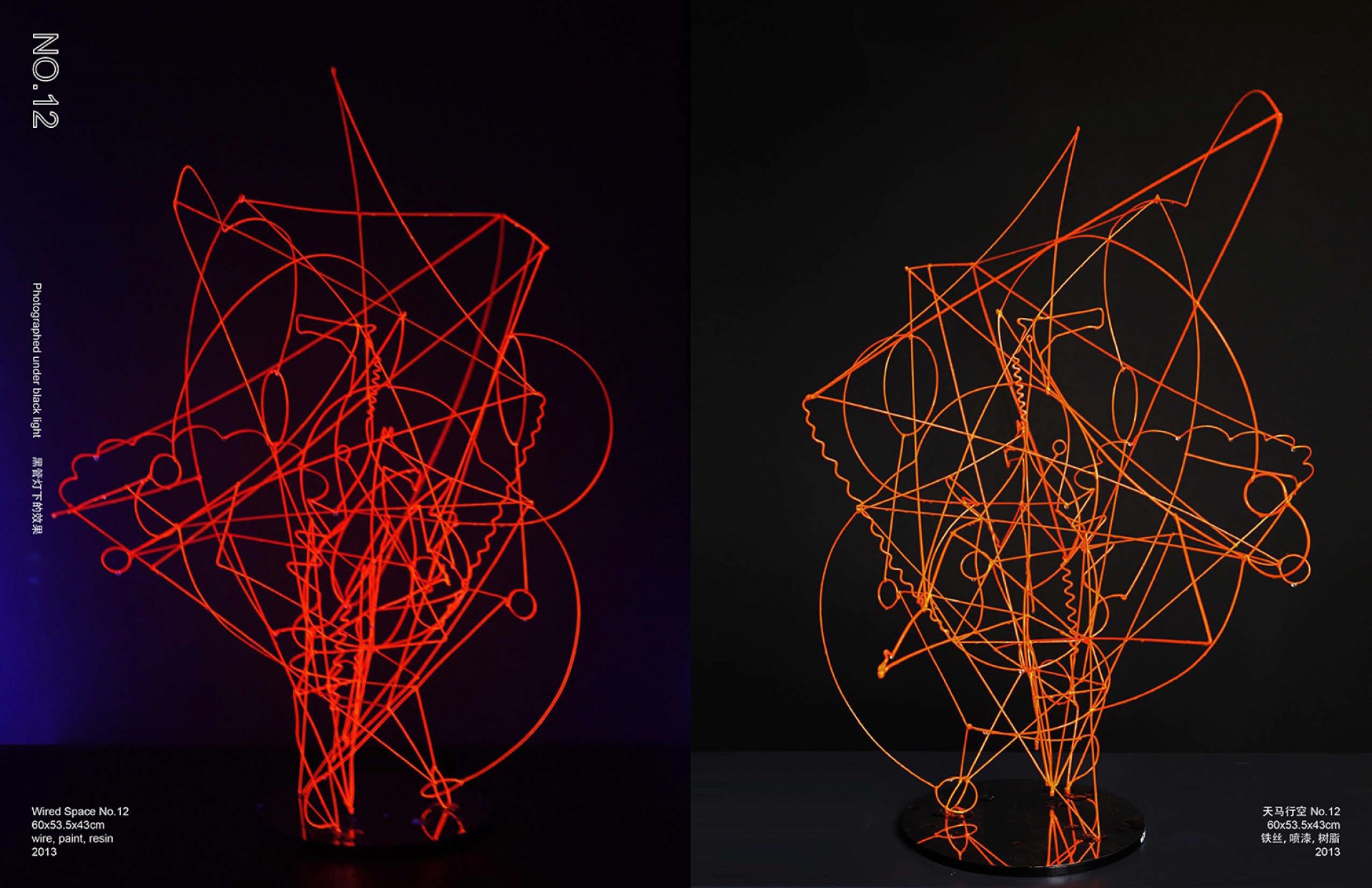 Wired Space #12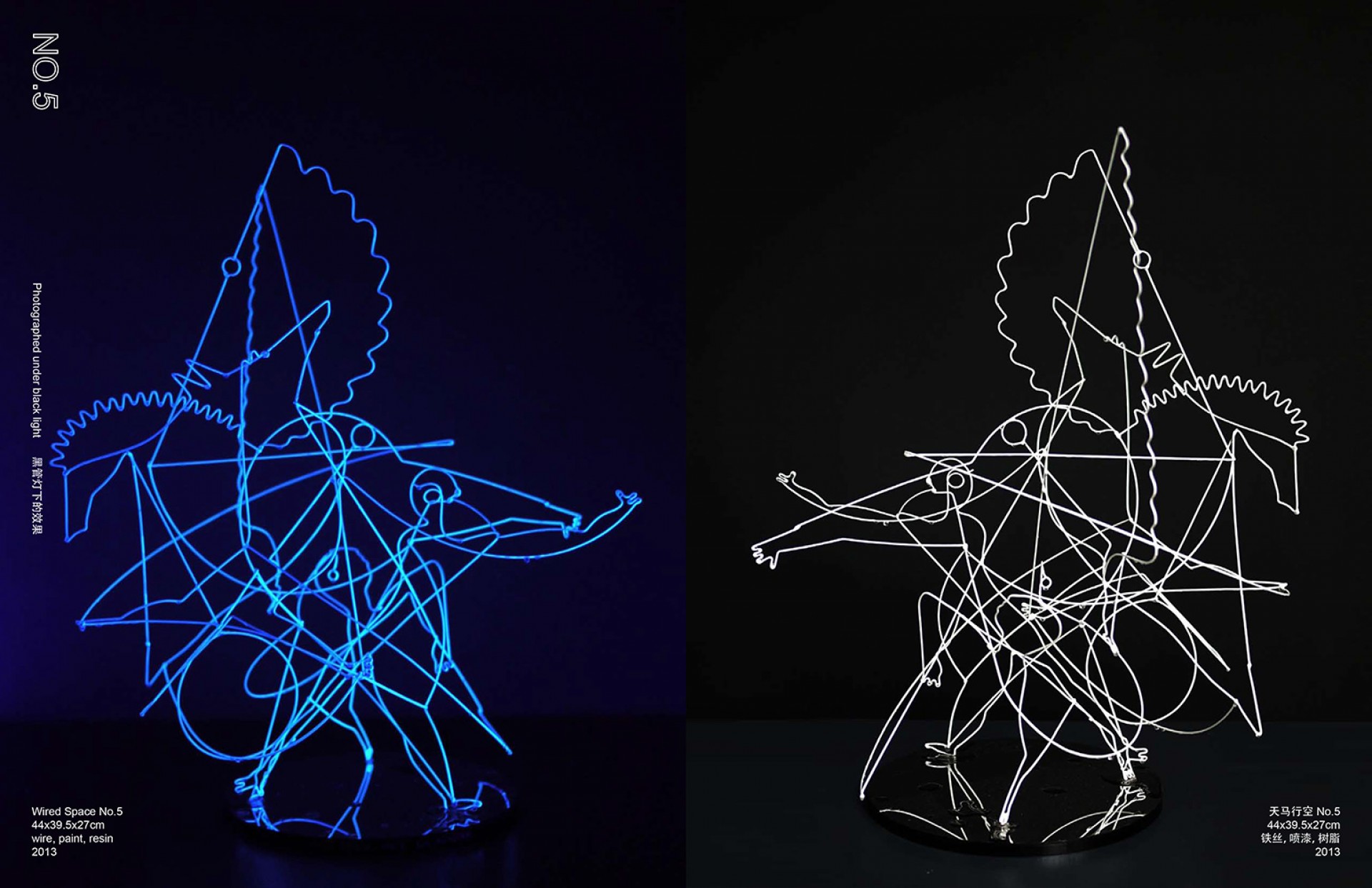 Wired Space #5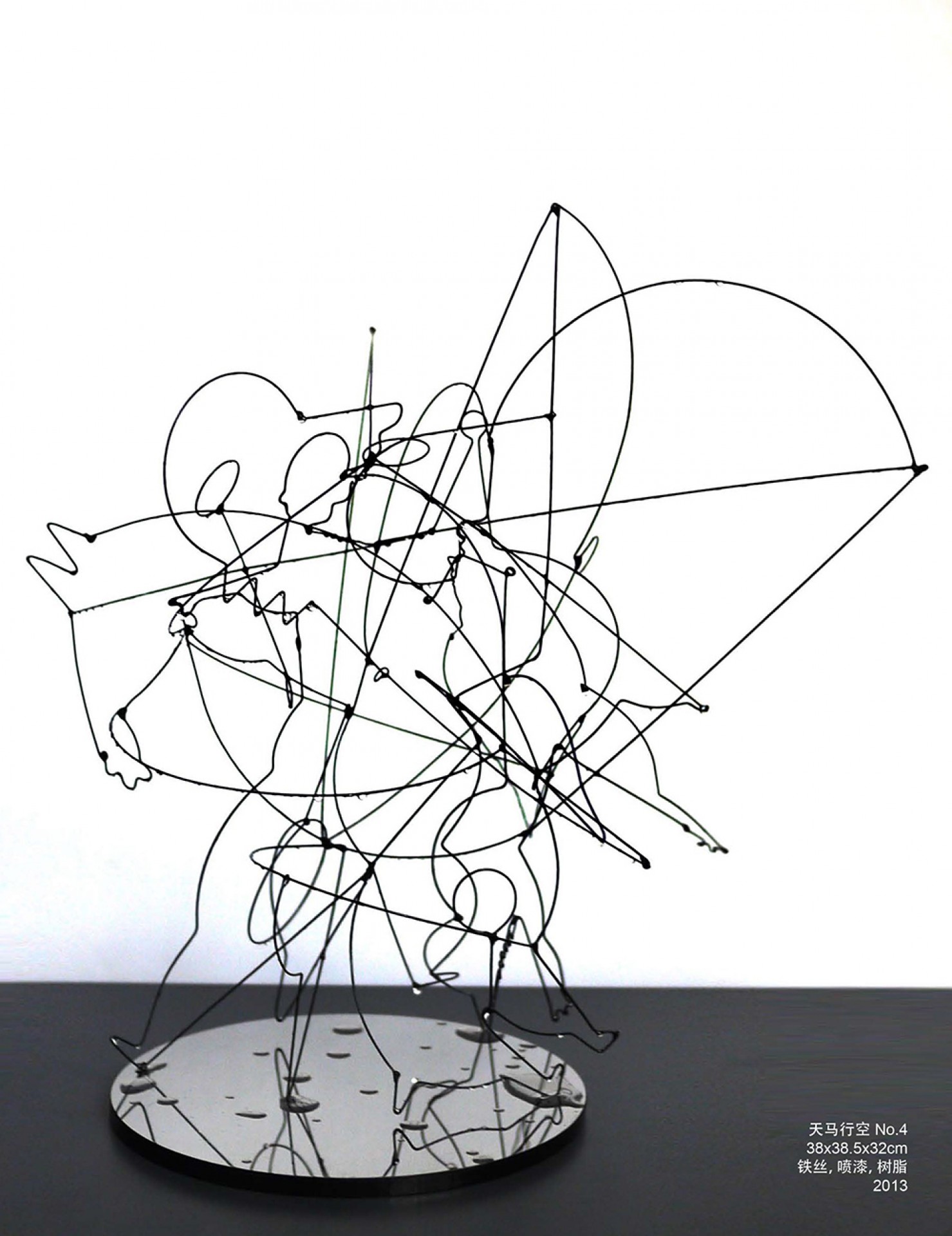 Wired Space #4