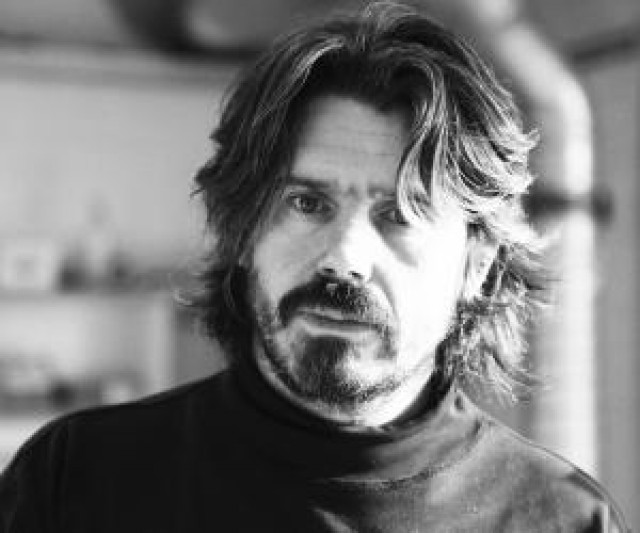 Koen Vanmechelen
Belgium
The Belgian artist Koen Vanmechelen (1965) is an internationally acclaimed conceptual artist. His work explores the importance of bio-cultural diversity, identity and community. He is best known for his Cosmopolitan Chicken Project (CCP) in which he cross-breeds domesticated chickens from different countries as a statement about the way in which diversity can shape the global cultural and genetic mix.
The artist's scientific collaborations around the project have earned him numerous awards including the Golden Nica Hybrid Art award in 2013. Vanmechelen has presented his work on almost every continent and is a regular contributor to the Venice Biennale.
---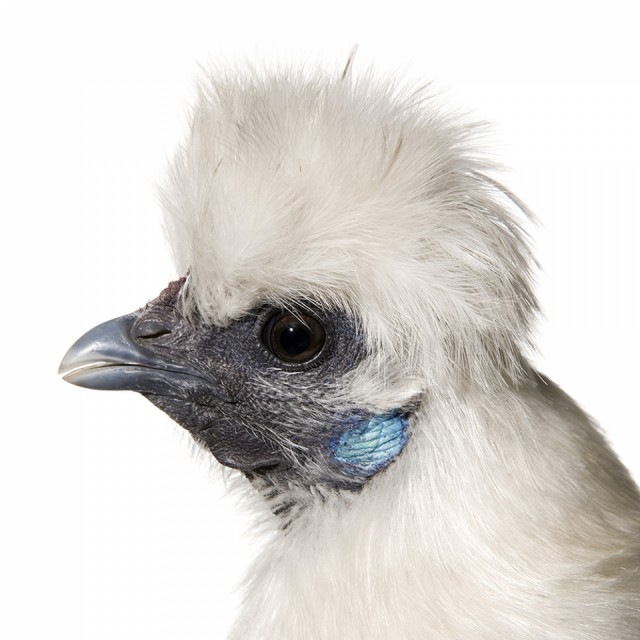 14th Genetation "Mechelse Silkie"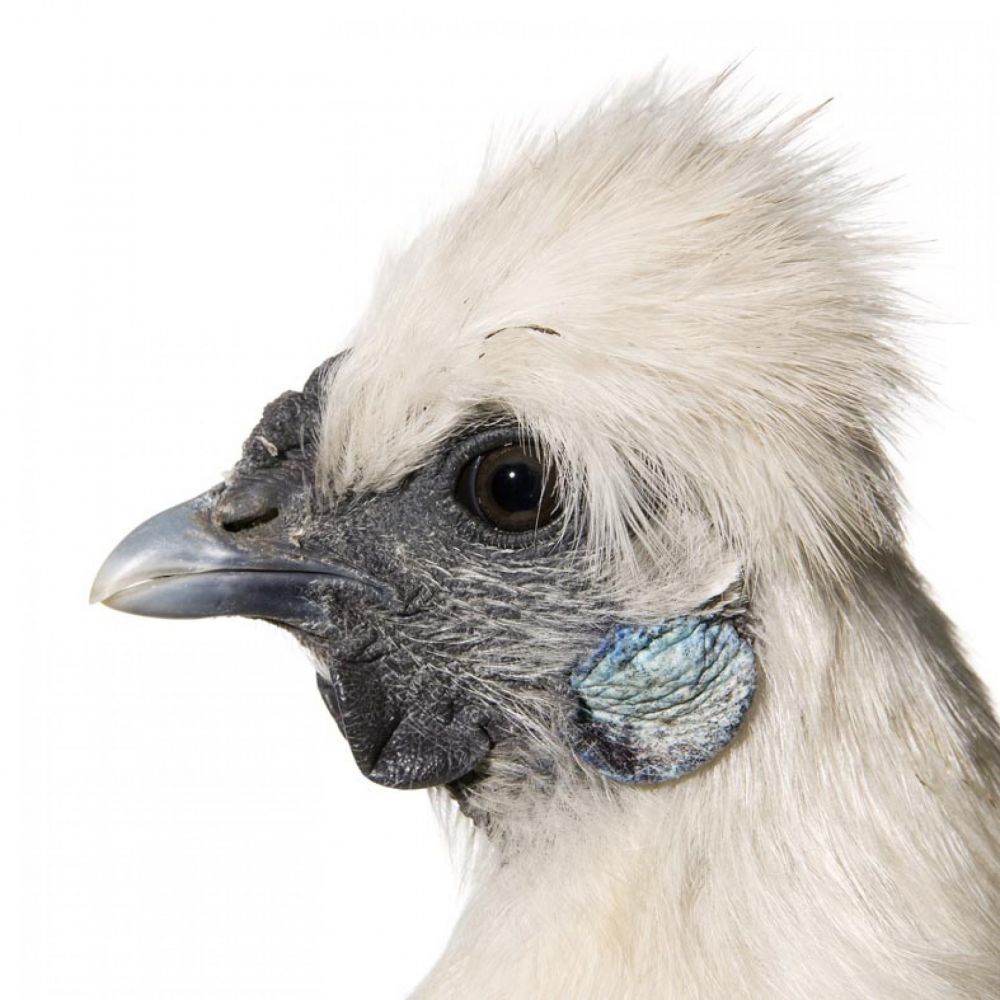 14th Genetation "Mechelse Silkie"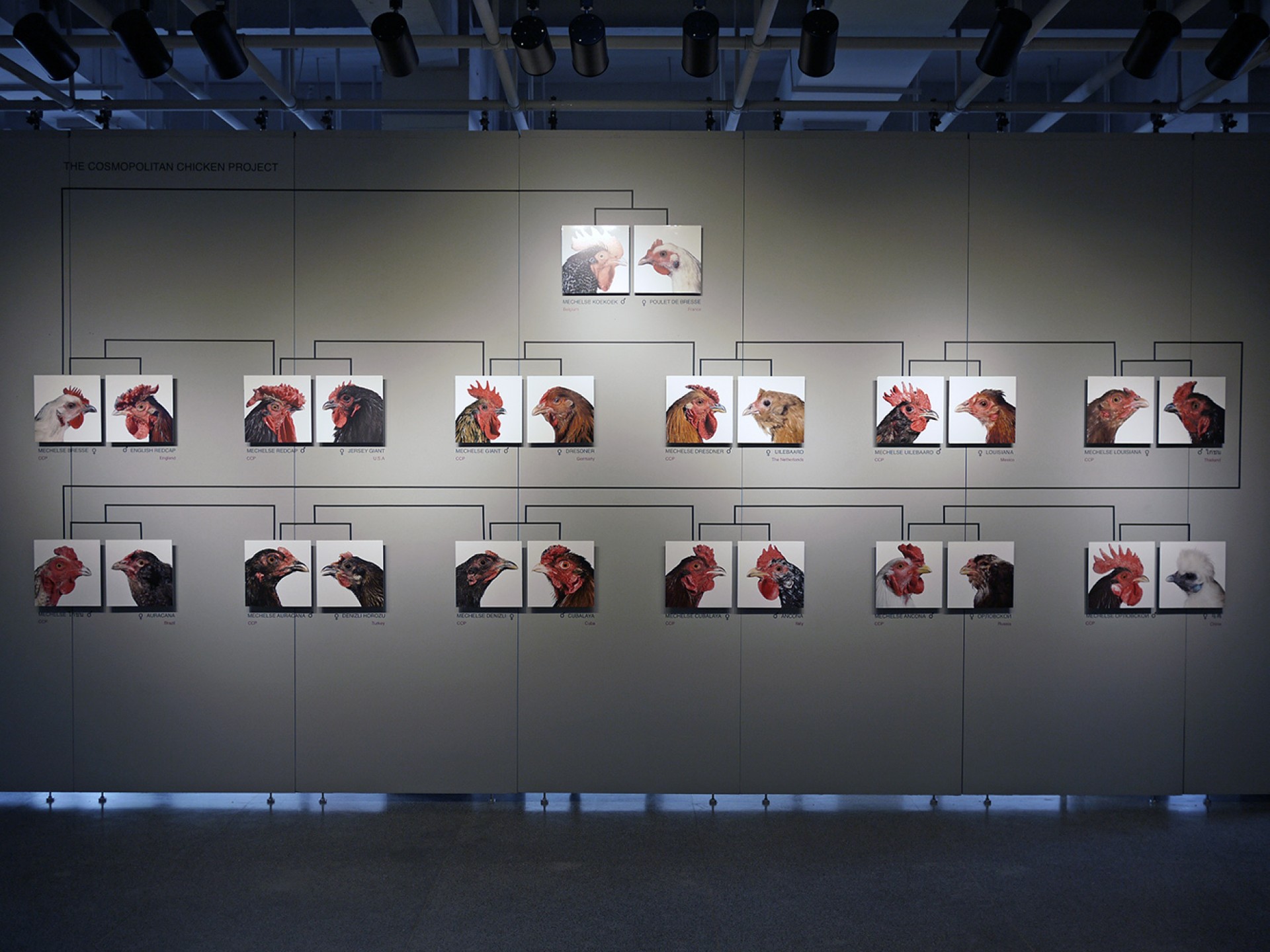 Pedigree (ART LABOR version)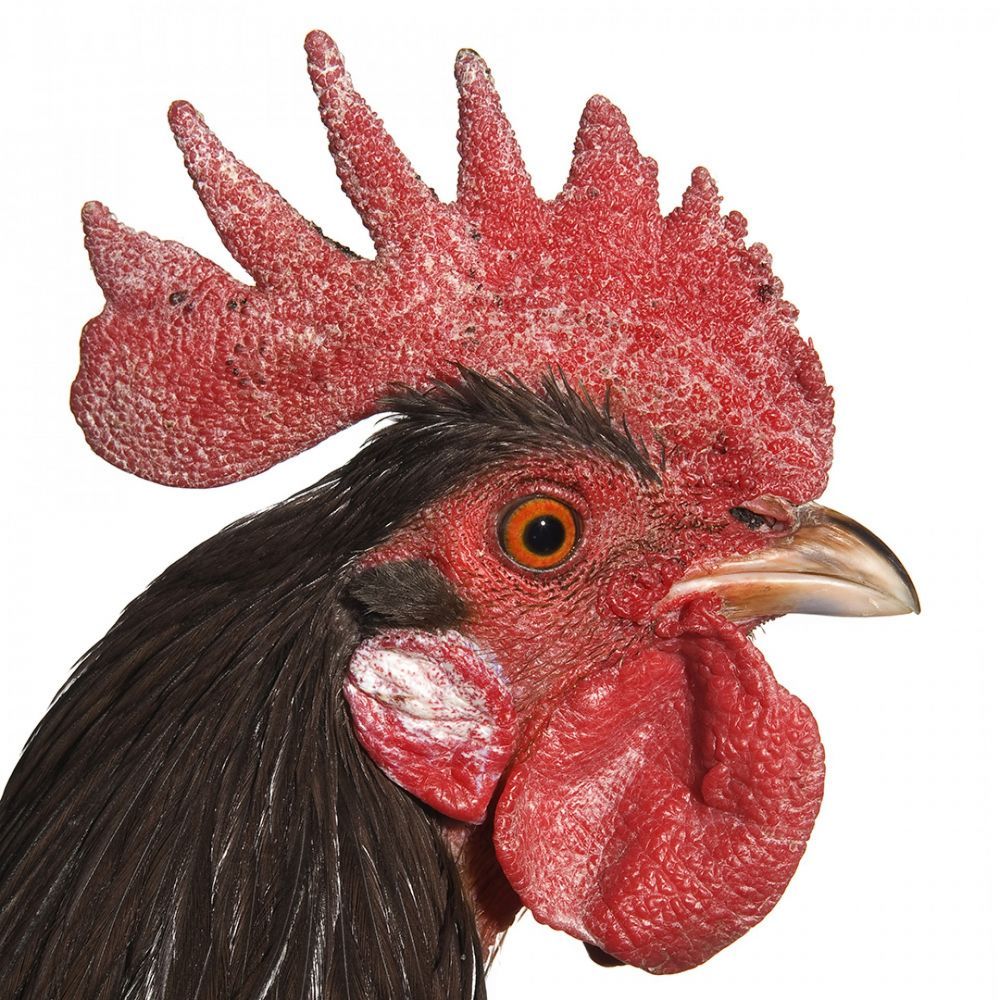 Mechelse Orloff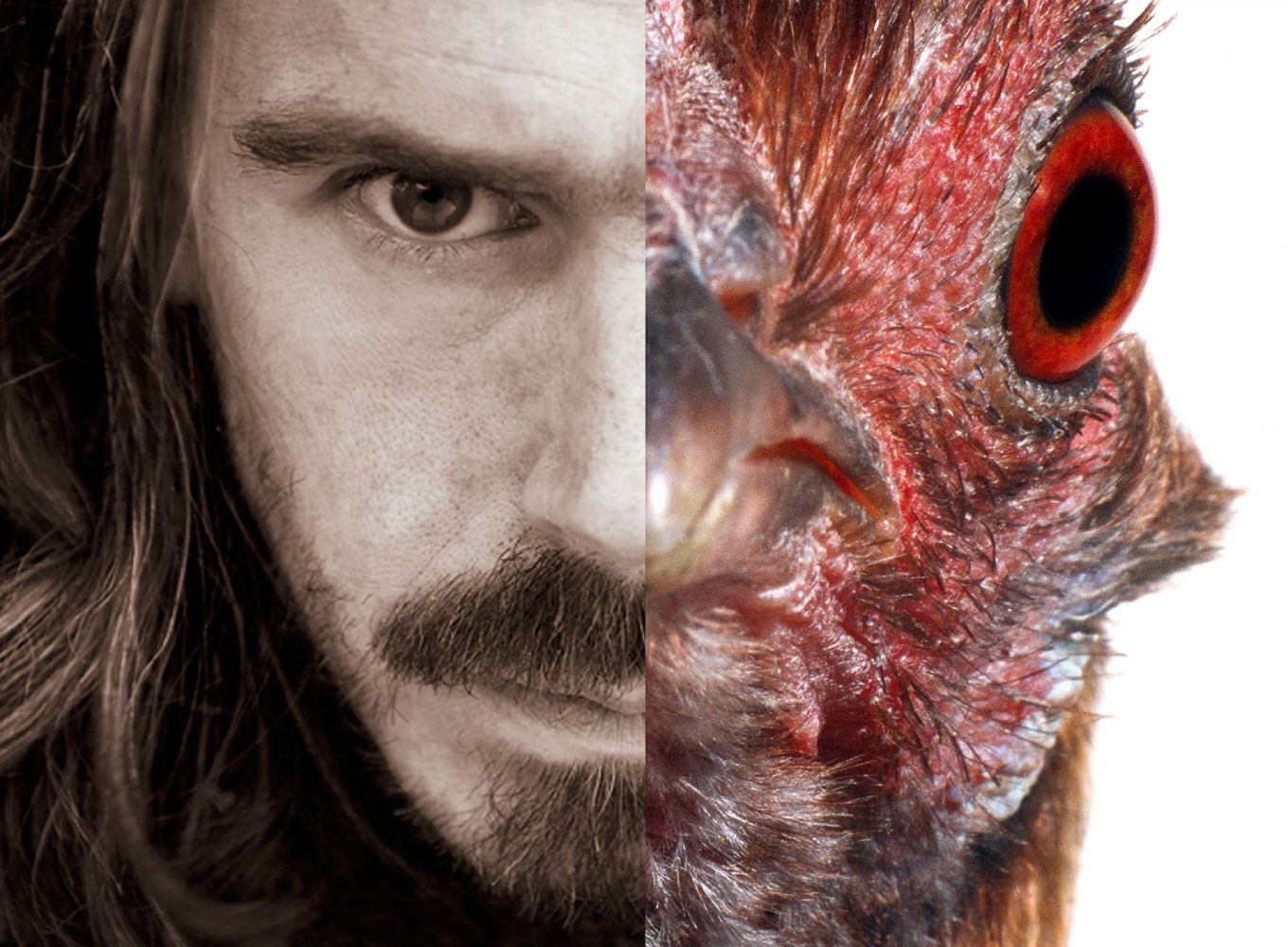 Symbiose
BORN
1965 in Belgium
SOLO EXHIBITIONS
2011
Born in Venice - A contemporary experience at the frontier between art and science, 54th Venice Biennale, Palazzo Loredoan, Venice, Italy
Koen VanMechelen, Museum M, Leuven, Belgium
Koen VanMechelen, White Box, Munich, Germany
The Cosmopolitan Chicken Project, ART LABOR Gallery, Shanghai, China
2010
14th Generation: Mechelse Silky, Himalayas Center, Shanghai , China
2009
Cosmopolitan Chicken project, Conner Contemporary Art, Washington
The Cosmopolitan Chicken Project, Muziekgebouw aan't IJ, Amsterdam
Unicorn, 53rd Venice Biennale 2009, Venice, Italy
Connection, St. Lucas Gallery, Brussels, Belgium
2008
Ab Absurdum, Museum Marta Herford, Herford
Genesis Expo-COSMOPOLITAN CHICKEN 10th Generation, Zentrum Paul Klee, Bern, Switzerland
Breaking the Cage – The art of Koen Vanmechelen, Victoria and Albert Museum, Arts & Business
The Chicken's Appeal, Museum Valkenhof, Nijmegen, The Netherlands
COSMOPOLITAN CHICKEN 10 generations, K4, München, Germany
The Cosmopolitan Chicken, Debate, Davos, Chile
2007
COSMOPOLITAN CHICKEN Ten Generations, Gallery Deweer, Otegem
The Accident, Het Glazen Huis, Lommel, Belgium
After Love, Gallery Deweer, Otegem, Belgium
Clear, William Gallery, Torino, Itatly
COSMOPOLITAN CHICKEN, Marijke Scheurs Gallery, Brussels
The Accident, Cornice, Venice, Italy
2006
Salvator Globe, Berengo Free Space, Venetië/Venice
The Accident, Palm Court, Miami Beach (USA)
2005
Koen Vanmechelen - Cosmopolitan Chicken Project - Virtual Mechelse Fighters, Deweer Art Gallery, Otegem
Red Jungle Fowl - Genus XY, CRAC Alsace, Altkirch, France
2004
Red Jungle Fowl - Genus XY, Z33 - Provinciaal Museum, Hasselt
The Cosmopolitan Chicken Project, Bourbourg, France
Mechelse Dresdner, Galerie K4, München, Germany
2003
The Cosmopolitan Chicken Project, Musée Départemental de l'Abbaye de St. Riquier, France
Cosmopolitan Chicken Project – Desire, De Brakke Grond, Amsterdam
Cosmopolitan Chicken Project – Mechelse Owlbeard, GEM Den Haag / KunstRAI, Amsterdam
The Walking Eggs, Cube, Berlin
The Cosmopolitan Chicken, De Benne, Blankenberge
Koen Vanmechelen - Cosmopolitan Chicken Project - Second Generation: Mechelse Bresse - Sex & Mortality, Deweer Art Gallery, Otegem
The Cosmopolitan Chicken, Studium Generale, Rotterdam
Visible / Invisible, Galerie Tapper, Malmö, Sweden
2002
Artificial Cross-breeding, Berengo Fine Arts, Miami Art Fair
Meeting, Deweer Art Gallery, 20th Art Brussels
Who's Calling, Berengo Fine Arts, Mi Art, Milano
Smak, smak, The Mechelse Bresse, S.M.A.K., Gent
Crystal Souls, Waterford, Ireland
Crystal Souls, Sofa, New York
2001
The Cosmopolitan Chicken, Deweer Art Gallery, Otegem
2000
Andrology 2000 (congres, video-installation), Leuven
Meat, Meet & Me (happening) & Mechelse Bresse, La Feuille d'Or, Dilsen-Stokkem
Performance "Blood & Colours", Filmfestival, Venezia, Italy
Walking Eggs, Galerie Arcturus, Paris
1999
Mechelse Bresse, Sint-Pietersabdij, Gent
Silence, Cultureel Centrum, Leuven
Kunst en filosofie (congres), Oronsko, Poland
Walking Eggs(performance) / 'Made in Murano', da Cipriani, Venezia, Italy
Studie Bankiva, De Velinx, Tongeren
Walking Eggs, Museo del Vetro, Venezia-Murano
GROUP EXHIBITIONS
2011
Moscow Biennial, Moscow, Russia
Triennale Guangzhou, Guangdon Museum of Modern Art, China
Glassstress, 54th Venice Biennale, Palazzo Cavalli Franchetti, Campo Santo Stefano - San Marco, Venice
Chemistry – Creating New Worlds, Biennale Kijkduin, The Netherlands
Tower of Babel at Potzdamer Platz, Freies Museum Berlin, Germany
Mediaruimte, Brussels, Belgium
IKOB, Museum für Zeitgenössische Kunst, Rotenberg, Germany
2010
The Cosmopolitan Chicken Project - Innovations and adaptation, Dak'Art Biënnale, Dakar, Senegal
The Cosmopolitan Chicken – Frozen Culture Balance, "Mediations", National Museum Warsaw, Warschau, Poland
Parallellepipeda, Museum "M", Leuven
(Ant)arcticmatters, Frozen Culture, Balance, Verbeke Foundation, Kemzeke
Virtual Crossing, Blue, FADA Los Angeles Art Show 2010, Los Angeles
The Armory Show, Venice Projects, New York
Arco Madrid, Venice Projects, Madrid, Spain
2009
The Cosmopolitan Chicken, PULSE Miami, USA
Becoming Intense, Becoming Animal, Becoming..., Völkerkun de museum Von Portheim-Stiftung, Heidelberg
In Bed Together, Breaking The Cage, ROYAL/T, Culver City, Los Angeles
Boi Art, The Cosmopolitan Chicken Project, Golden Spur, Verbeke Foundation, Kemzeke
Glass is more! , Dutch Design Week, Eindhoven
Mechelse Orloff, 3rd Moscow Biennale of contemporary art, Moscow, Russia
Glasstress, 53rd Venice Biennale 2009, Venice, Italy
Anima Mundi, The Hidden Alchemy of Glass, Het Glazen Huis, Lommel, Belgium
Superstories, 2nd Triënnale of Contemporary Art, Fashion and Design, Hasselt, Belgium
2008
Out there somewhere in the middle of nowhere, Galerie der Künstler, Bkb, München, Germany
UPDATE, Deweer Art Gallery, Otegem, Belgium
The Cathedral – Ectoplasma – COSMOPOLITAN CHICKEN, Congress Centre, Davos
Doing it my way, MKM Duisburg, Germany
Mediations, 1st Biennal of Poznan, Poland
Betrekkelijk rustig…, Kasteel, Oud-Rekem, Belgium
Ad Absurdum – Energien des Absurden – von der Klassischen Moderne zur Gegenwart, MARTa Herford, Germany
Die Hände der Kunst, MARTa Herford, Germany
Ephemeral Fringes, ArtBrussels 08, Brussels, Belgium
Zerbrechliche Schönheit. Glas im Blick der Kunst, Museum Kunst Palast, Düsseldorf, Germany
Der Eigene Weg – Perspektiven Belgischer Kunst, MKM Museum Küppersmühle für Moderne Kunst, Duisburg, Germany
Genesis, Zentrum Paul Klee, Bern, Switzerland
2007
Troubelijn/Laboratorium, Ab Ovo, Antwerpen, Belgium
Genisis, The Cosmopolitan Chicken, Central Museum Utrecht, The Netherlands
Totemisimi, Medusa, National Gallery London
Miart, Inside-Outside, Milan, Italy
Kijkduin, Pro Life, Denhaag, The Netherlands
2006
Artists Hands, S.M.A.K., Ghent, Belgium
No Man's Land, Verbeke Foundation, Kemzeke, Belgium
Bloedmooi, Historisch Museum Schielandshuis, Rotterdam, The Netherlands
Vitrti, Verbeke Foundation, Kemzeke, Belgium
Genesis, Centraal Museum, Utrecht, The Netherlands
Facing 1200°, Museum Moderner Kunst Kärnten, Klagenfurt, Austria
6 Kunstwerken op locatie, Kunstvereniging Diepenheim, The Netherlands
Women's Wisdom Project, Sacramento, CA, USA
Drawing the Animal, Marijke Schreurs Gallery, Brussels, Belgium
2005
Two Asias, Two Europes, Duolun Museum of Modern Art, Shanghai, China
Slow Art - Neue Akzente aus Flandern und den Niederlanden, Museum Kunst Palast, Düsseldorf, Germany
Super!, Hasselt, Belgium
LAT, Oda-Park, Venray, The Netherlands
2004
New Brood, ECLiPS / 25th Anniversary Deweer Art Gallery, Transfo Zwevegem, Belgium
(W)aanwezigheden, Sint-Truiden, Belgium
Cultivando la Naturaleza (cur. Bianca Visser), Fundacion César Manrique, Lanzarote, Spain
2003
The Walking Egg, Shinchu Museum, Taipei, Taiwan
Beaufort 2003, Blankenberge, Belgium
Le Coq, Musée Départementale de l'Abbeye de Saint-Riquier, France
2002
3 FEB 02, Museum Dhondt-Dhaenens, Deurle, Belgium
Recent Acquisitions, Deweer Art Gallery , Otegem, Belgium
Attitude, Château du Pauly, France
Casino à la carte, FLACC, Genk, Belgium
Cinecittà, Film Festival, Berengo Fine Artys, Venezia, Italy
Röhsska Museet, Göteborg, Sweden
Artist in Glass, Waterford, Ireland
2001
Wir sind die ander(en), Marta, Herford, Germany
www.murano.be, Venetiaanse Gaanderijen, Oostende, Belgium
Secret Gardens, Rekem, Belgium
2000
Berengo Collection, Fundacion Centro Nacional del Vidrio, La Granja, Spain
A Shot in the Head, Lisson Gallery, London, UK
Storm Centers, Watou, Belgium
1999
In de ban van de ring, Provinciaal Museum, Hasselt, Belgium
Made in Murano, Berengo Collection, da Cipriani, Venezia, Italy
Berengo Collection, Casal Solleric, Palma de Mallorca, Spain
Internationell Samtidskonst i Glas, Mjellby Konstgard, Halmstadsgruppens Museum, Halmstad, Sweden
Dreams and Nightmares, Carting, Brussel, Belgium
1998
Berengo Collection – Glass, a possibility of Art, Prigione, Venezia, Italy
1997
Vitrine-project, De Warande, Turnhout, Belgium
1995
Tijdelijke Taferelen, Begijnhof, Hasselt, Belgium
Mijn tekens, Cultureel Centrum, Maasmechelen, Belgium
Kiezen voor Kunst, Paleis voor Schone Kunsten, Brussel, Belgium