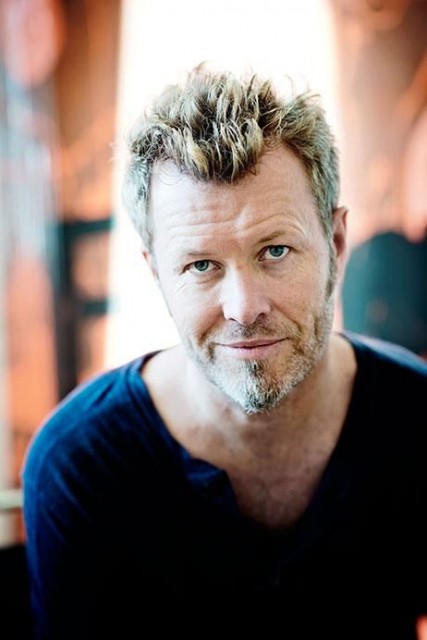 Magne Furuholmen
Norway
Magne Furuholmen is a Norweigan artist and famed musician who's artwork is represented in institutions and collections in his native Norway and worldwide including London, New York and Miami. Among his permanent public commissions is 'Resonance' for The city of Bergen. Henie Onstad Kunstsenter, Kunstgalleriet, Gallery Trafo, Norwegian Graphics Union and The Nobel Peace Center have all exhibited his work in Norway.
"Magne Furuholmen's "Imprint" pieces for the Furnebuporten Sculpture Park in Oslo, were a natural point of departure for this collaborative project with Urban Fabric Rugs. This limited edition collection of hand-knotted and hand-carved silk and wool "Imprints" is an attempt at merging the worlds of sculpture and textile through the common language of figure-ground representation. What results is a translation of the traditionally hard media of ceramics into the luxuriously soft sculptural reliefs in silk and wool.
Both Furuholmen and Urban Fabric Rugs challenge the traditionally flat representation of text and maps in their respected media – Magne with his stamped ceramic poetry and Urban Fabric Rugs with their three dimensional urban reliefs in wool and silk.
Magne penetrates the flat surface of printed words and projects them into a three dimensional relief. The work is visceral and dynamic as a result of each individual letter being set by Furuholmen's own hands. Additionally, Furuholmen gives his sculptures a permanent sense of controlled disorder by beating wood slat impressions into the clay while leaving seemingly random imprints of his tools and even his hands in the work. The results are palimpsest-like sculptures with figural qualities not unlike that of an imagined city.
---