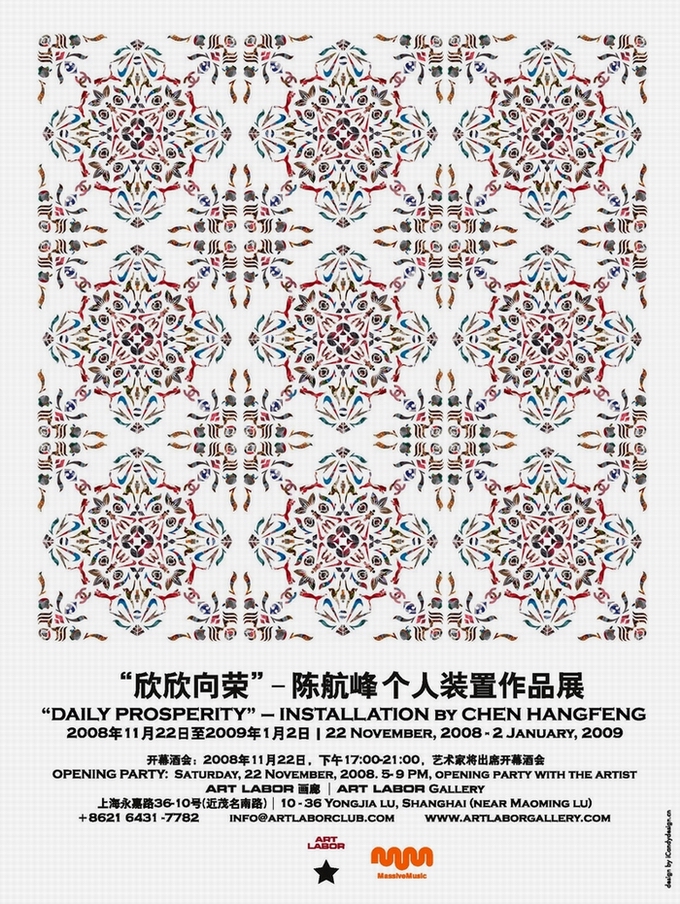 DAILY PROSPERITY – Installation by Chen Hangfeng
November 22, 2008 - January 02, 2009
ART LABOR Gallery invites you to an fabulous new installation of chandelier, paravent (wood screen), carpet and wallpaper by artist Chen Hangfeng, along with other works on paper.
Chen Hangfeng arranges the logos of the world's brands into traditional Chinese patterns with a modern twist. As an ancient woodcarver might have used the bird he observed in his daily life, Chen Hangfeng takes the symbols in our daily view and incorporates them into his art, creating very attractive works from the more normally mundane corporate logos of our times. Notable art critic Karen Smith has recently commissioned works by him.
Working along these lines of appropriation and reapplication, Chen Hangfeng has over some months collected various objects out of garbage collection and redistribution centers around Shanghai. Out of these he has built a glamourous "Chandelier" from discards, discovering much about the system of garbage reclamation and trade in a city which "produces" 20,000 tons of refuse a day. Juxtaposing his highly collectible art craft with the disposable nature of most mass production or even luxury goods – in a country renowned for being the world's factory – is not meant to make an ironic comment, but intends to illustrate the complex layers behind the processes in our daily lives and the layers of application of value to an object at various phases of use. A video of this artistic project has been produced by ART LABOR SHANGHAI GROUP.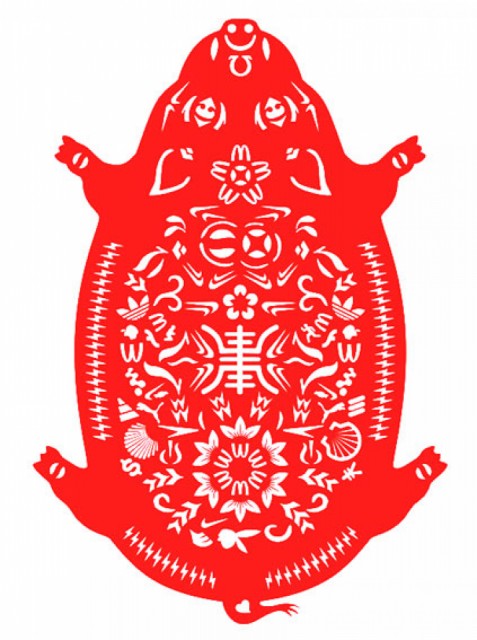 Logomania Pig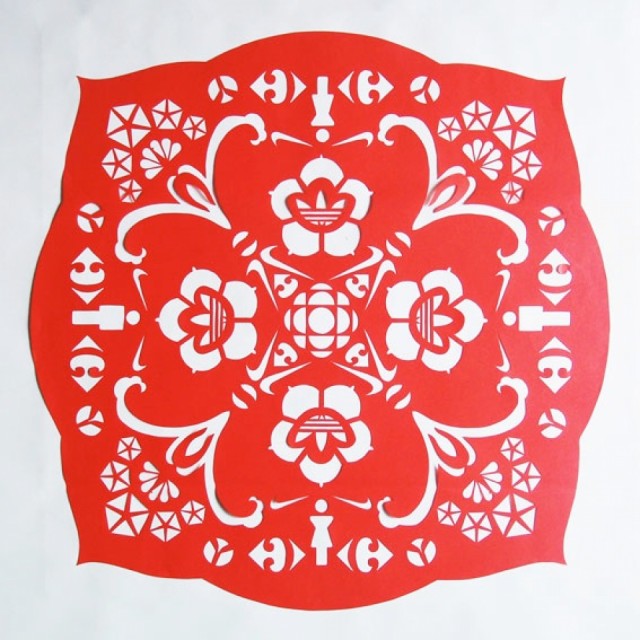 Logomania No.3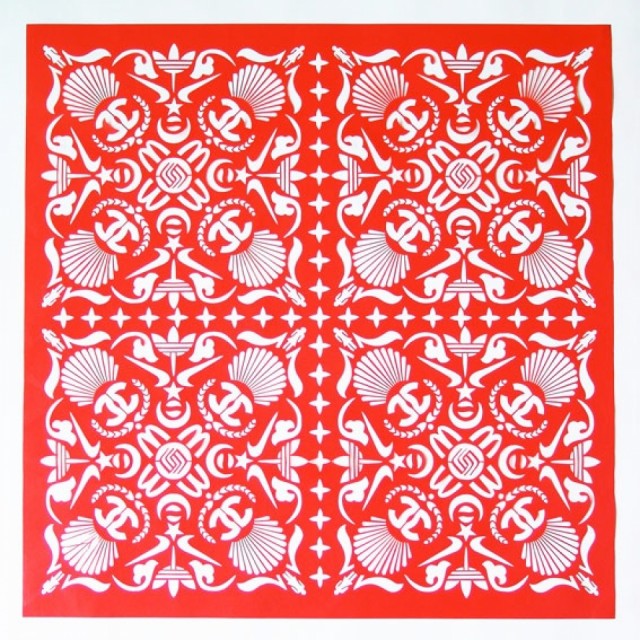 Logomania No.1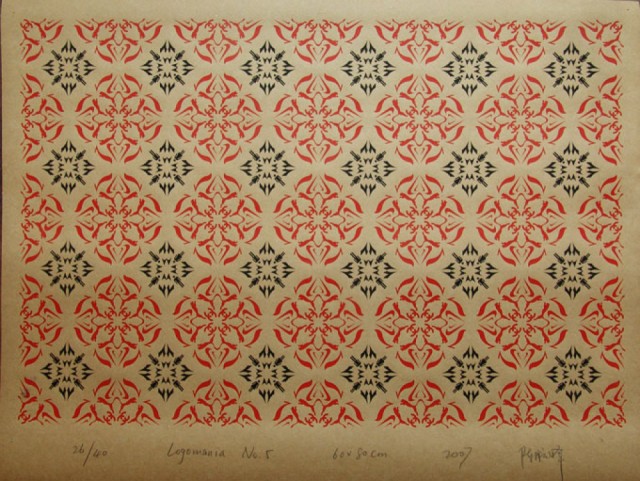 Logomania No.5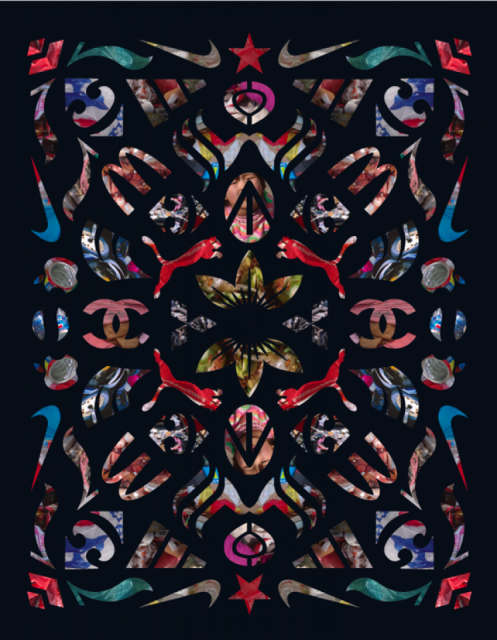 Beautiful New World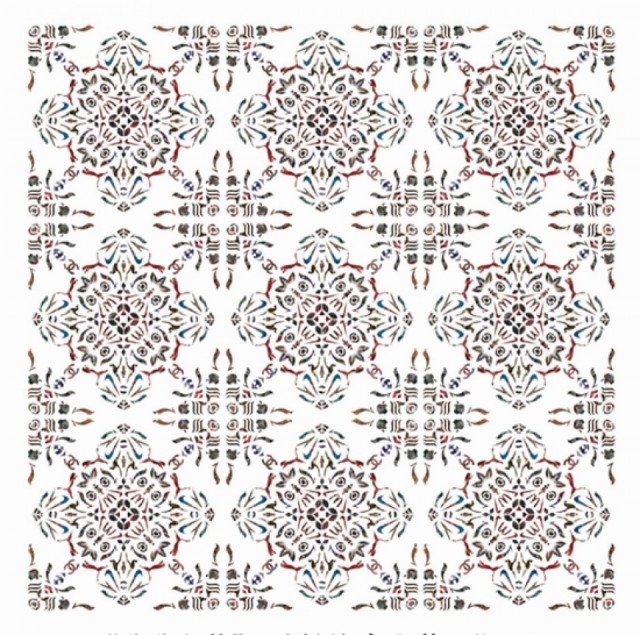 Daily Prosperity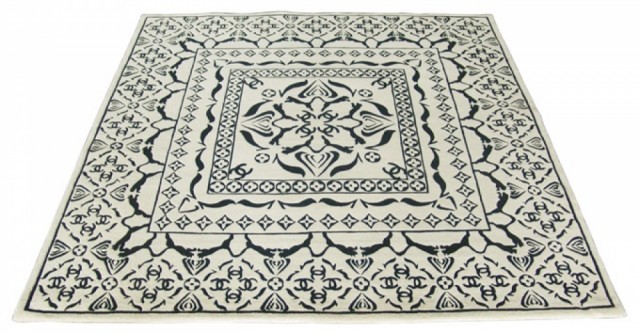 Logomania Carpet 1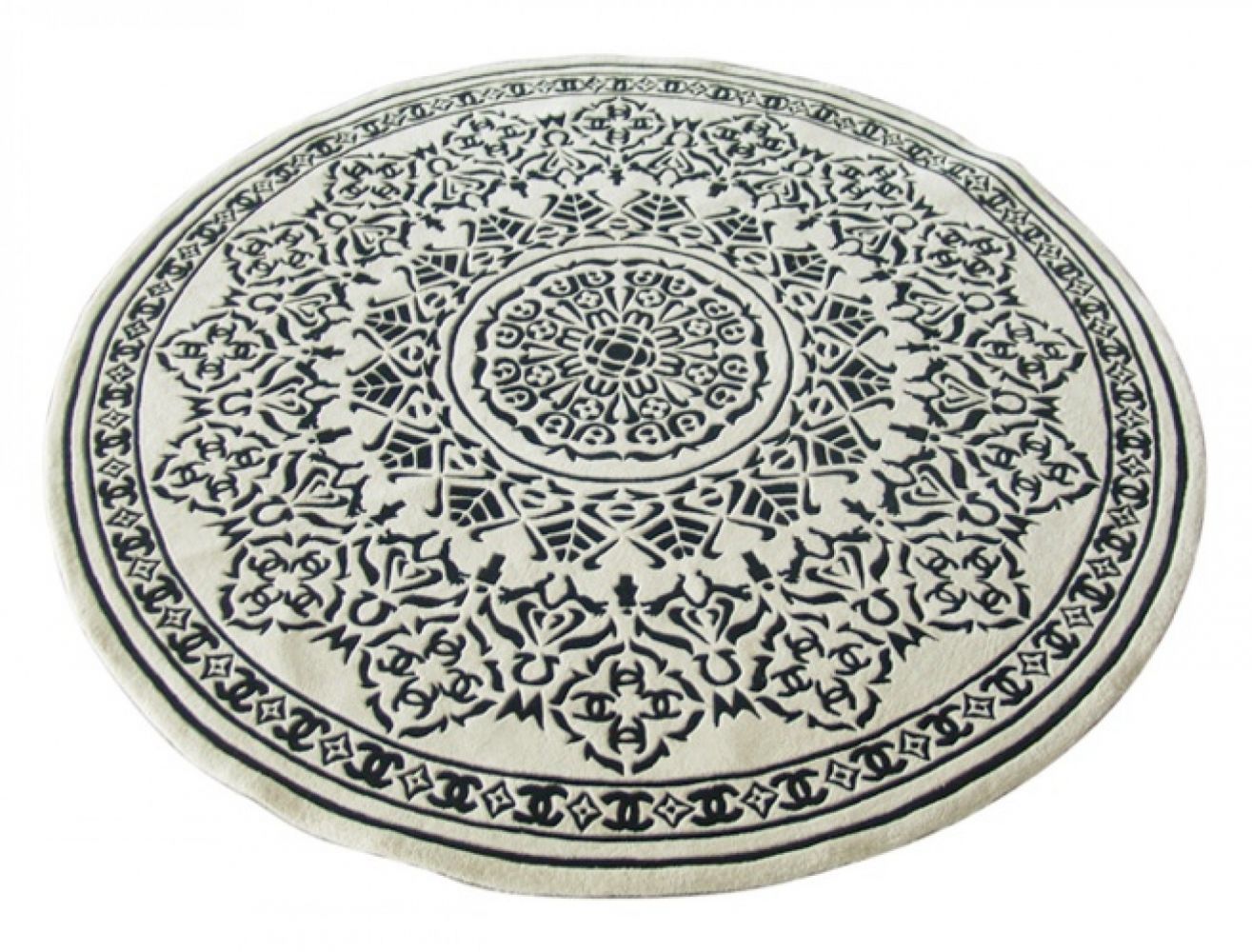 Logomania Carpet 2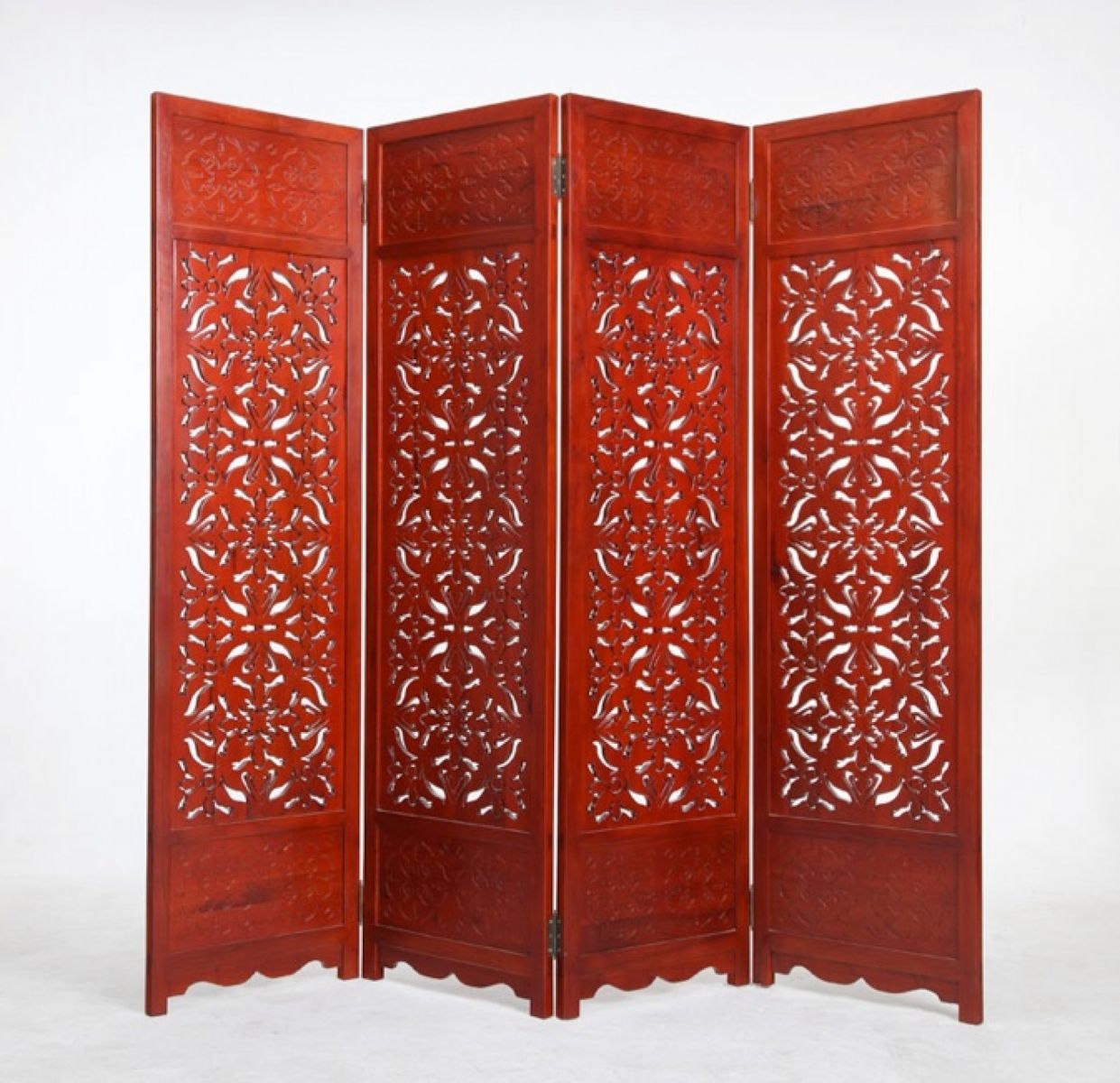 Logomania Screen 1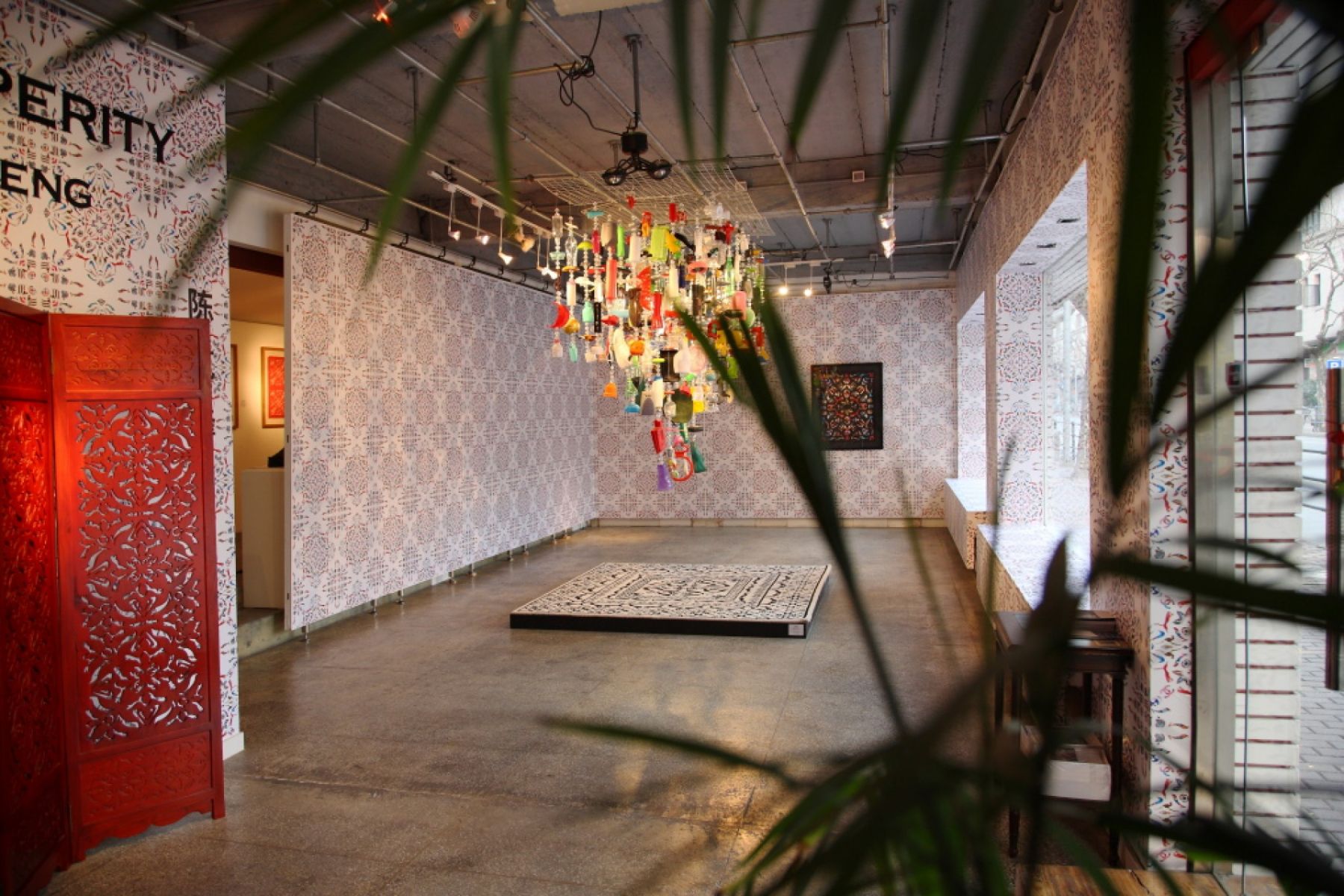 Luxurious Riffraff
Logomania No.2