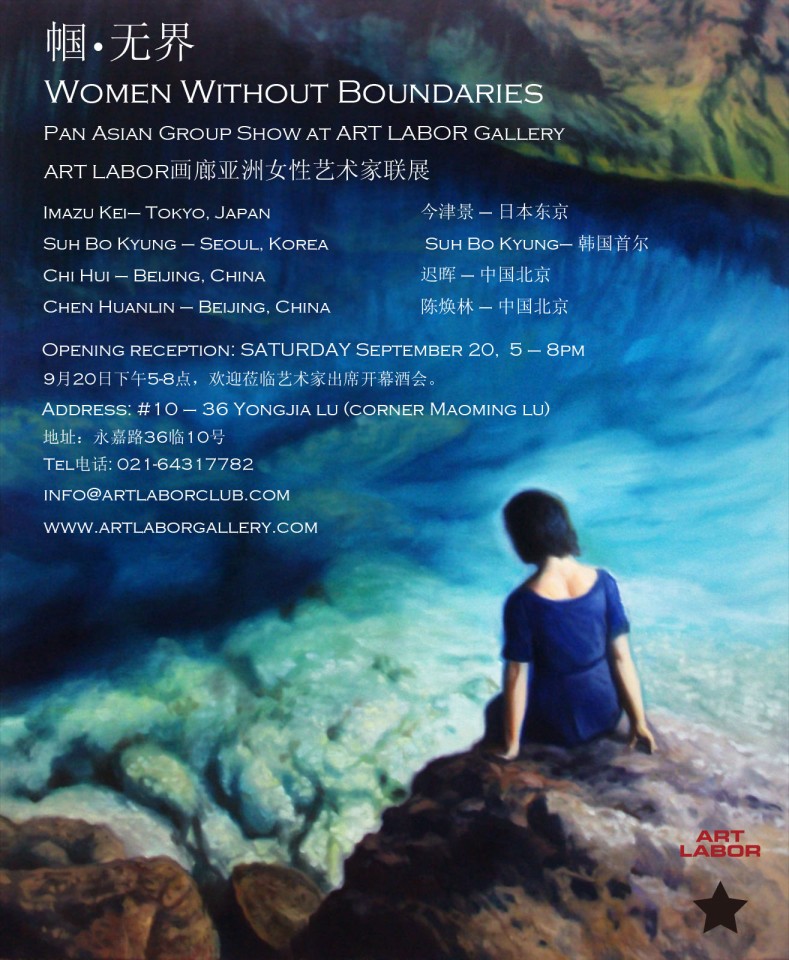 Women without Boundaries – Pan Asian Group Show at ART LABOR Gallery
September 20, 2008 - October 19, 2008
Women Without Boundaries
Pan Asian Group Show at ART LABOR Gallery
ART LABOR Gallery is pleased to continue its tradition of showing unique artists with a special vision by inviting four of the most happening female artists in Asia today, all still in their 20's and yet already considered by some of Asia's top curators to be the next big thing:
IMAZU KEI – Oil painting, TOKYO, JAPAN
SUH BO KYUNG – Video art, SEOUL, KOREA
CHI HUI – Oil Painting, BEIJING
CHEN HUANLIN – Oil Painting, BEIJING
IMAZU KEI was a winner of best emerging artist award (international) at the 2007 Shanghai Art Fair and a nominee for this year's distinguished VOCA award, an important honour in Japan.
SUH BO KYUNG is one of the most interesting emerging video artists in Korea, creating energetic and thought provoking clips which overload self-help text to the point where one realizes the impact this massive global industry has on the inner self.
CHI HUI's Jelly Generation paintings are already in the Ullens Center Collection in Beijing.
CHEN HUANLIN's particularly impressive paintings are a clever reinvention of copies of famous paintings, to create an entirely fresh perspective on iconic images.