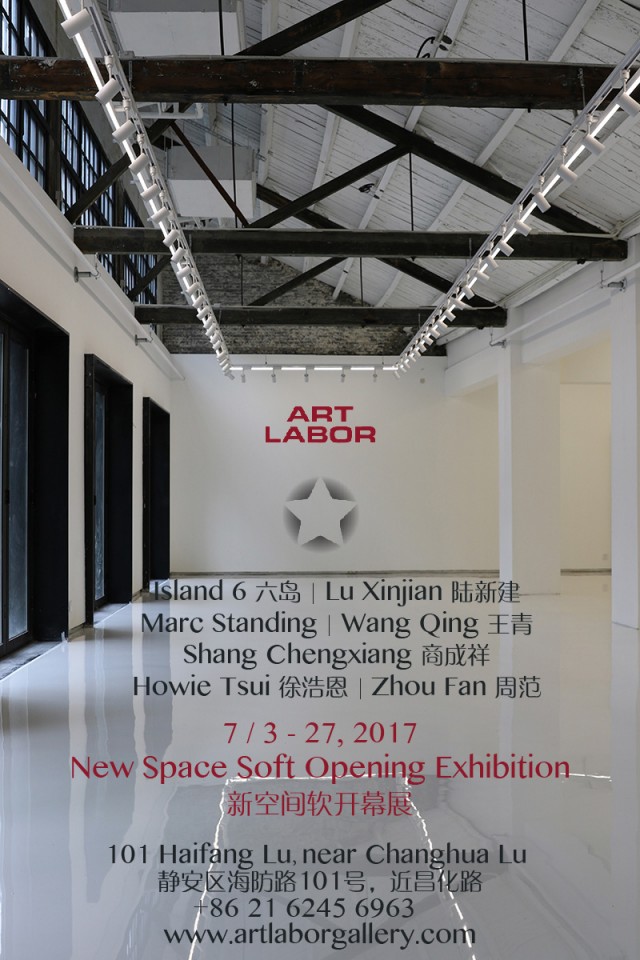 New Space Soft Opening Exhibition
July 03, 2017 - July 27, 2017
ART LABOR is very pleased to announce the opening of our brand new space – our 3rd in now over 10 years of rocking Shanghai with our magic – located at 101 Haifang Lu, near Changhua Lu in Jing'an District. Designed by award winning architect ANDREI ZEREBECKY, it's a light and open space with two floors and a total of 360 m2 or 3875 sq ft.
We have our "Soft Opening Exhibition" with a great line up of wonderful artists: All new work by Lu Xinjian, Wang Qing, Howie Tsui, Island6, Shang Chengxiang, Marc Standing and Zhou Fan until July 27th, 2017.
Howie Tsui just had completed his first major solo exhibition "Howie Tsui: Retainers of Anarchy" at Vancouver Art Gallery from March 4 to May 28 with massive success. The exhibition will also travel to Ottawa Art Gallery and Art Gallery of Greater Victoria. The exhibition is being planned to show in China in 2018. His brand new limited edition print depicting the Kowloon Walled City is featured in our current exhibition.
Zhou Fan, the artist chosen by Apple for its 2017 Chinese New Year campaign "Made in CNY", created two beautiful and mesmerizing mix media on paper works for our soft opening exhibition.
Wang Qing, was the recipient of The 32nd Ueno Royal Museum Grand Prize winner in Japan, he was awarded with a solo exhibition at Ueno Royal Museum in February 2016. Our exhibition also features three newly created works by the artist.
Marc Standing has finished two artist residencies, one amazing experience at the One&Only Resort in the Maldives, and following this with Elmo's House Artist Residency in the Philippines, giving him the time to make some of his best works yet. Six stunning new paintings are featured in our current, where the artist has experimented with new techniques and expanding his highly unique palette.
Lu Xinjian presented two new works from his latest "City Reflection" series. The two paintings were inspired by beautiful water towns, reinterpreting the landscape with the artist's signature abstraction; Lu Xinjian turned the traditional into absolute contemporary.
Shang Chengxiang continues to explore the surrealist realm with his "Borderline" series, in which the artist employs multiple colors as the portal to link from the human cognition to the unknown.
Island 6's LED and Laser artworks are full of humor and fun, juxtaposed against the paintings and works on paper work in the exhibition, yet full of social observation and clever rebuttal to the status quo.
About the our neighborhood and attractions around the gallery:
The neighborhood is very up and coming old school transitional fun and has Michelin starred Jason Atherton's The Commune Social just 5 mins away for refreshments in their excellent bar, as well as the Urban Grill for upmarket Mediterranean, not to mention a whole range of awesome little Chinese restaurants to try, and 2 mins walk to the Jade Buddha Temple. Design Republic and Area Living just down the street as well. Nearby galleries include the long-standing photography gallery M97, as well as the internationally famed M50 Art District. This is a real view of how Shanghai operates, a city in constant flux… Well worth the visit!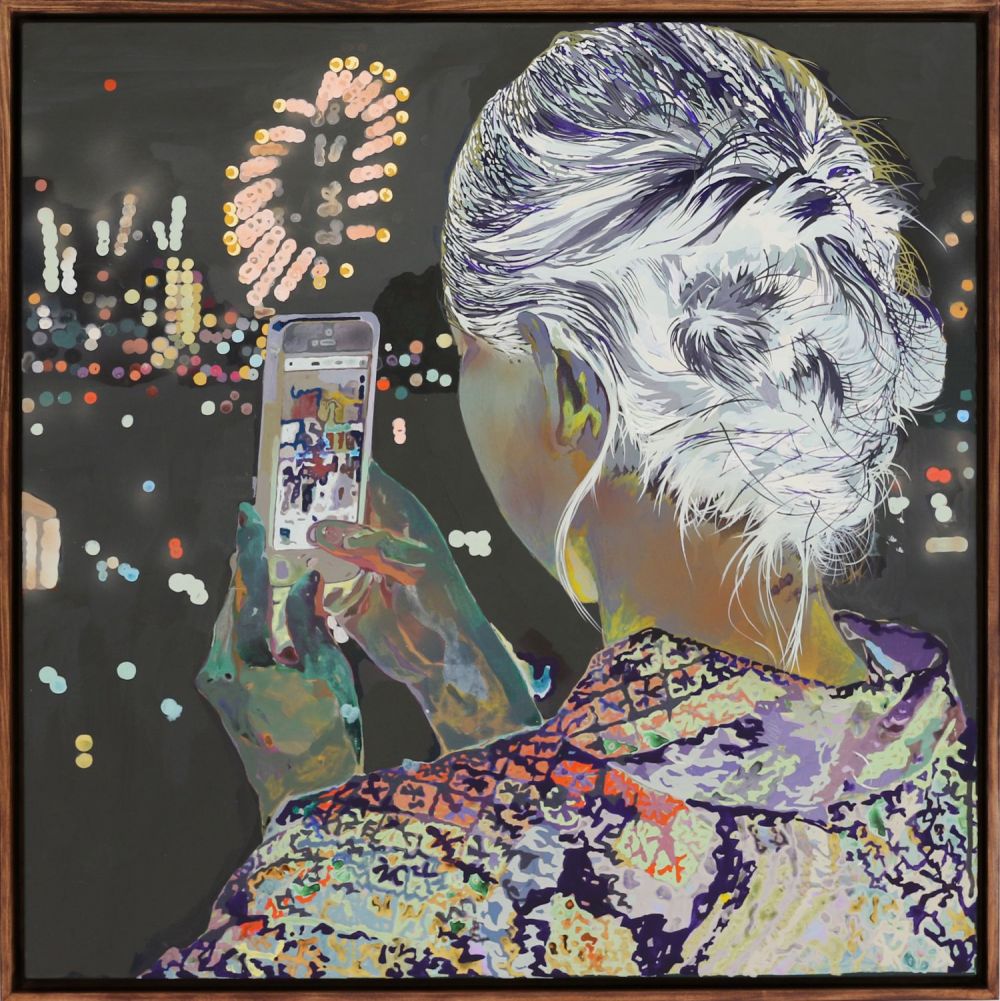 Summer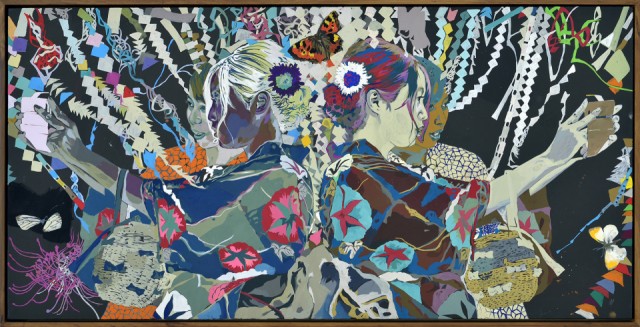 Mirror Image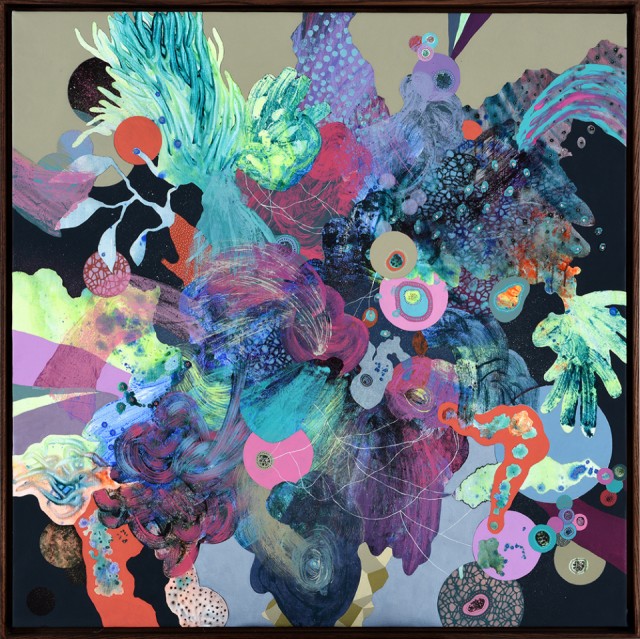 Genesis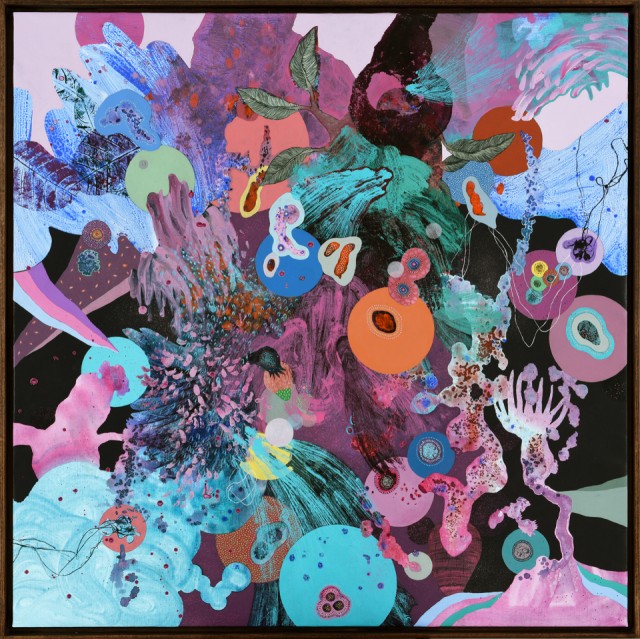 Entanglements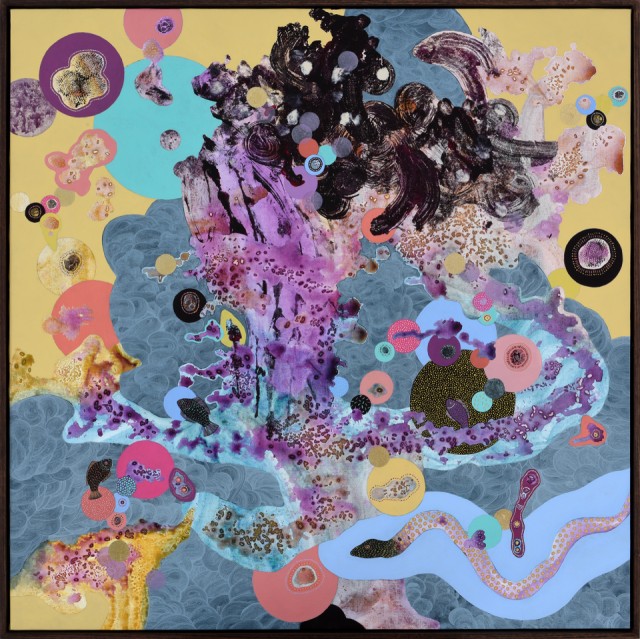 The Floating Sea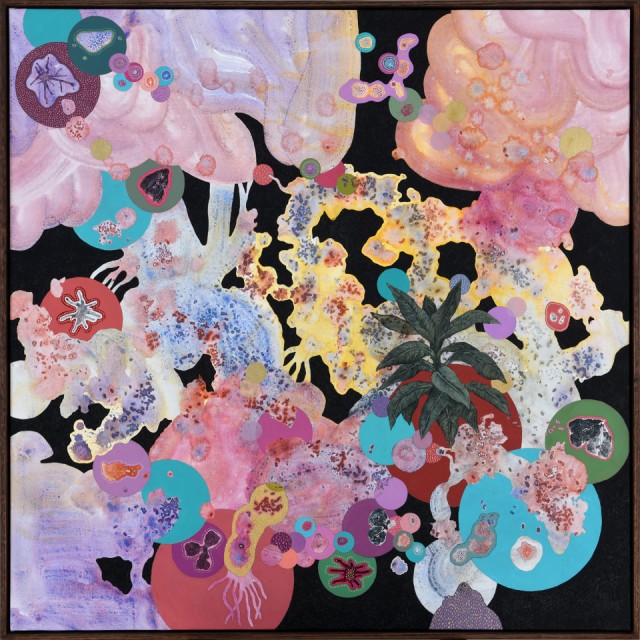 Sprout
Flowerings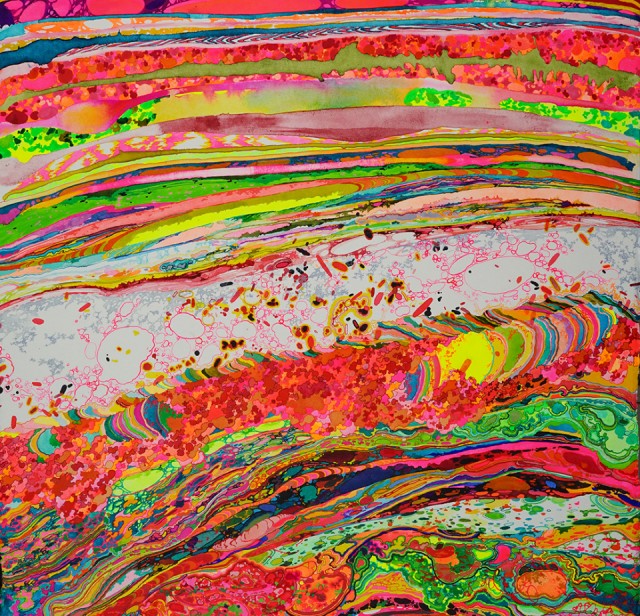 Phobia 0005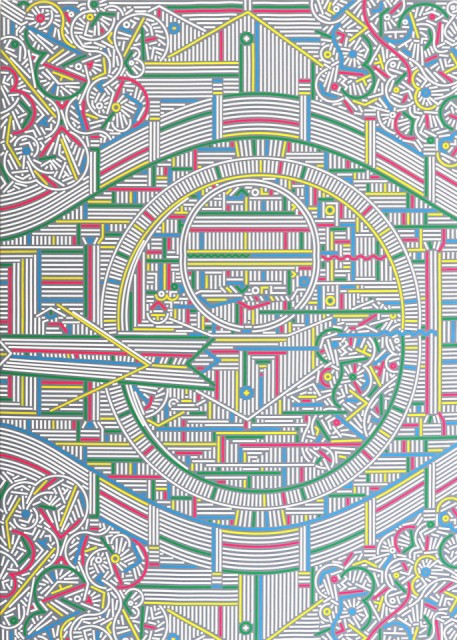 Reflections / Watertown No.3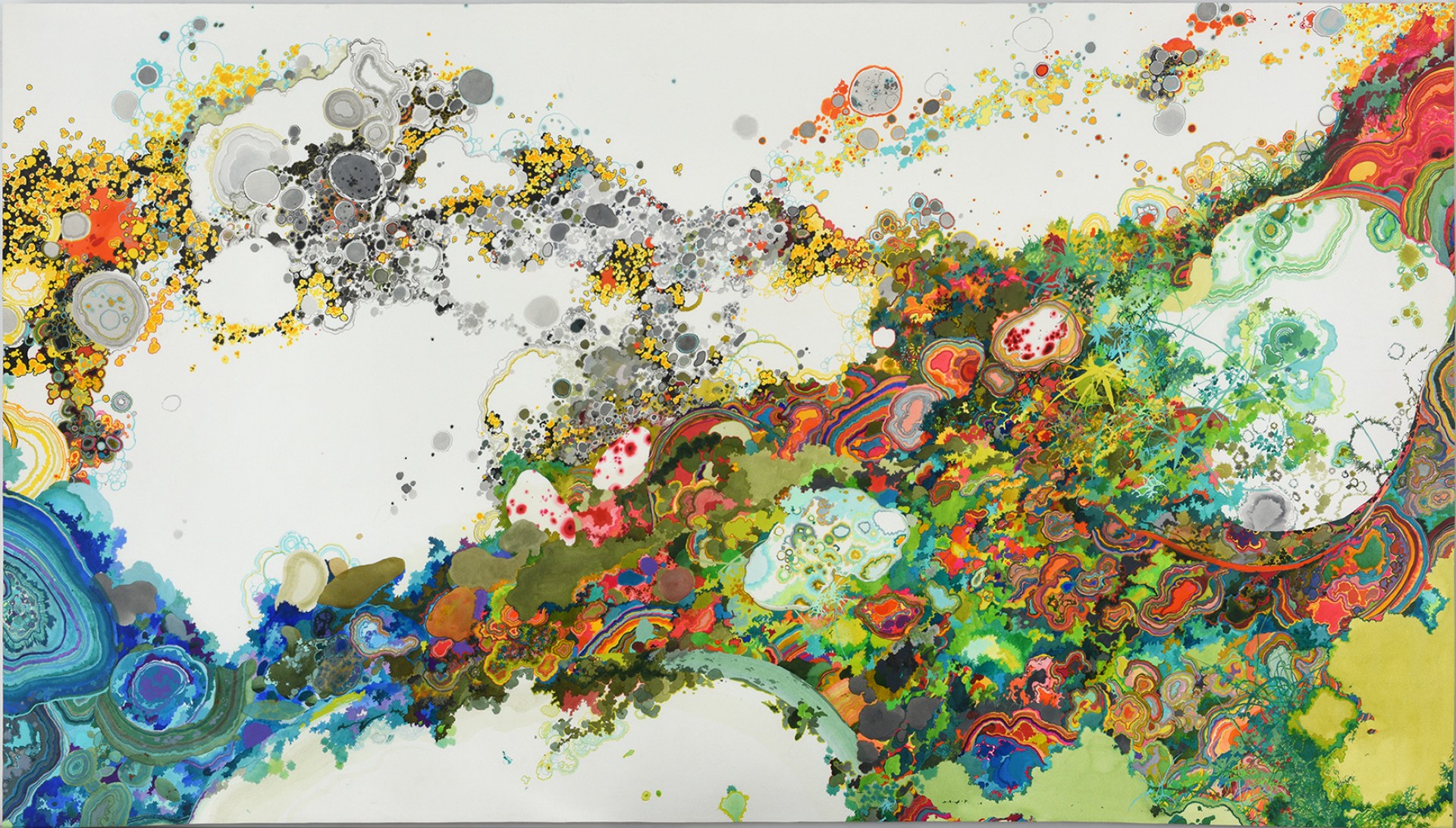 Phobia 0011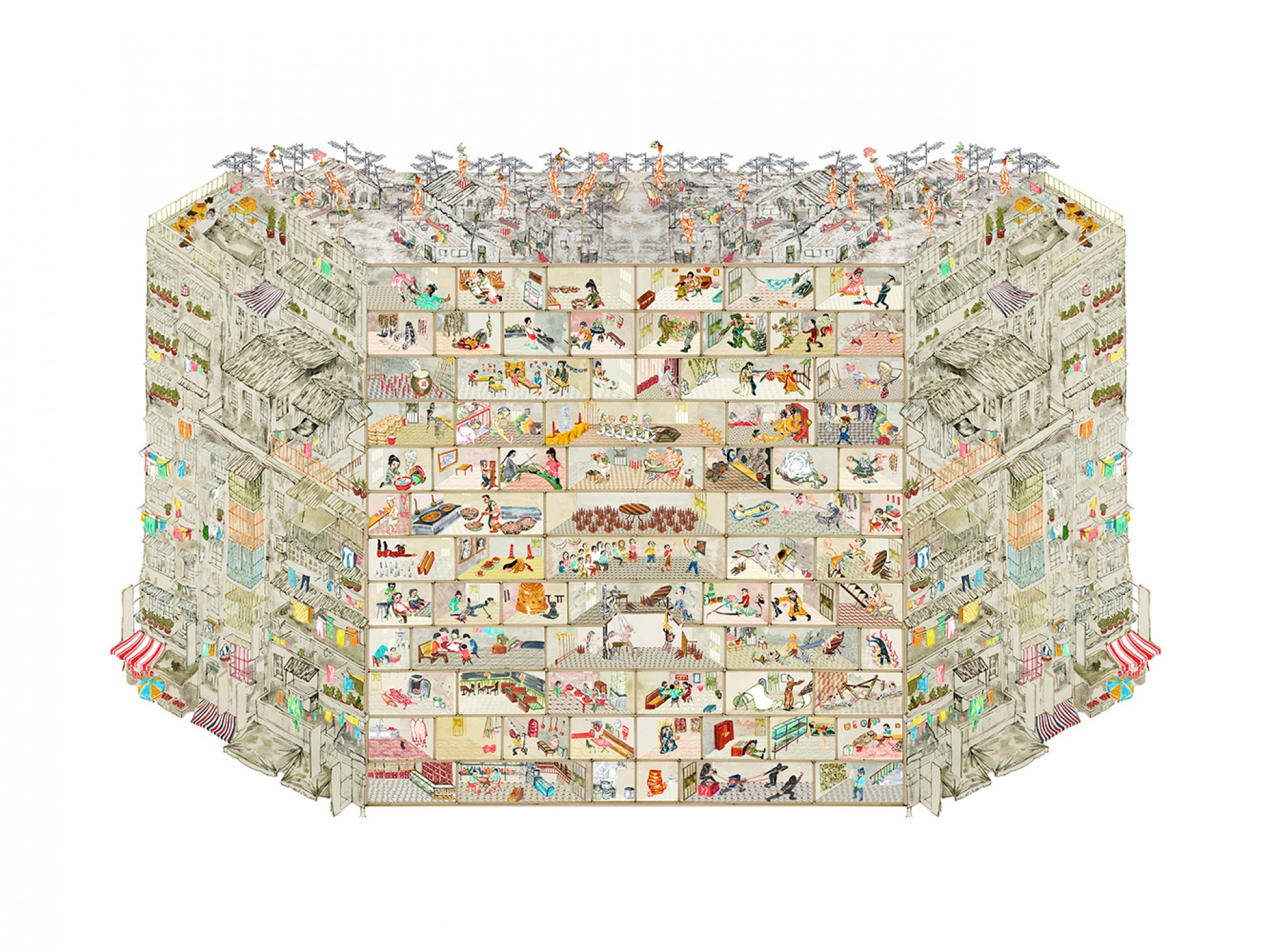 Kowloon / Wudang Walled City (Retainer of Anarchy component)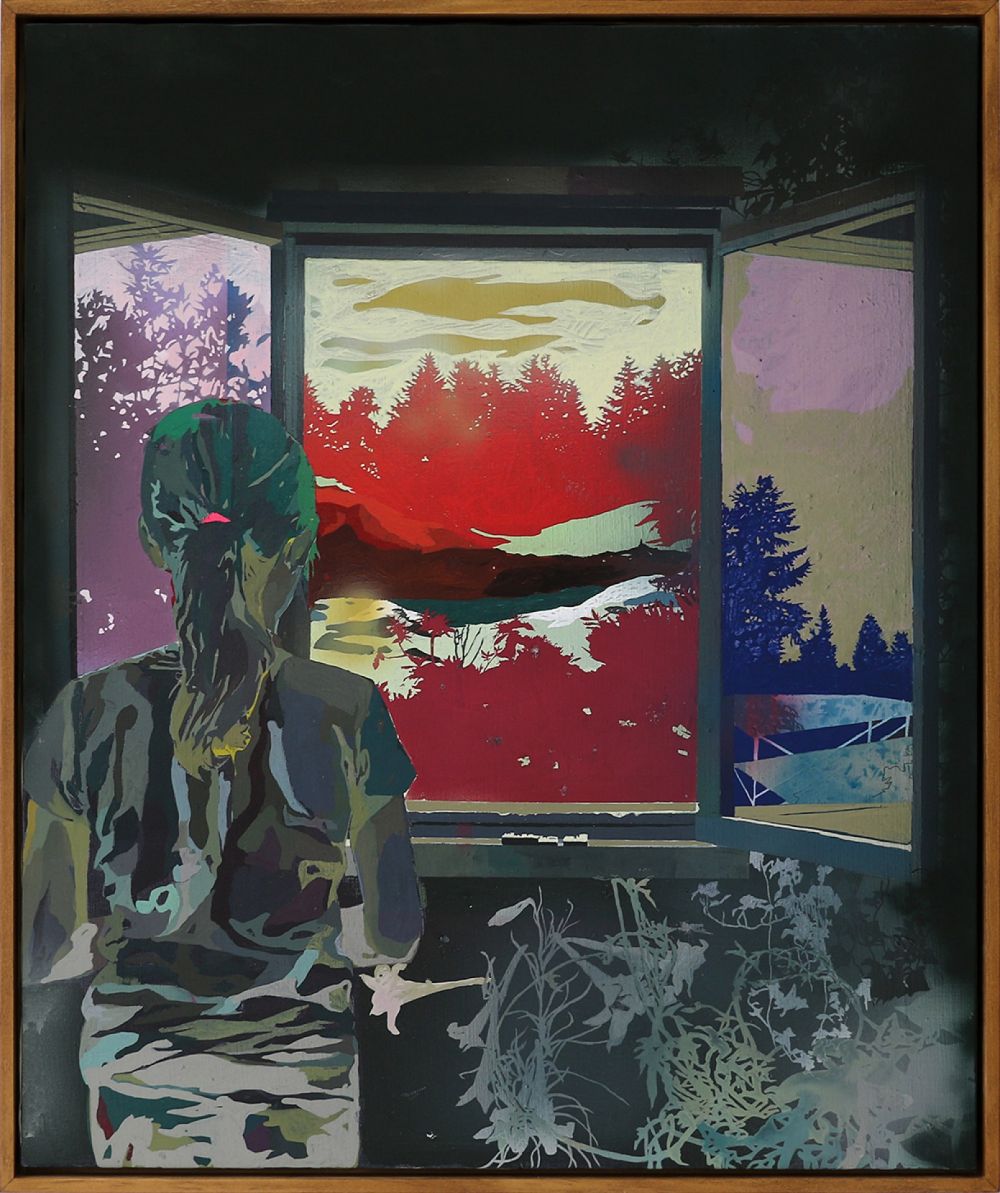 Window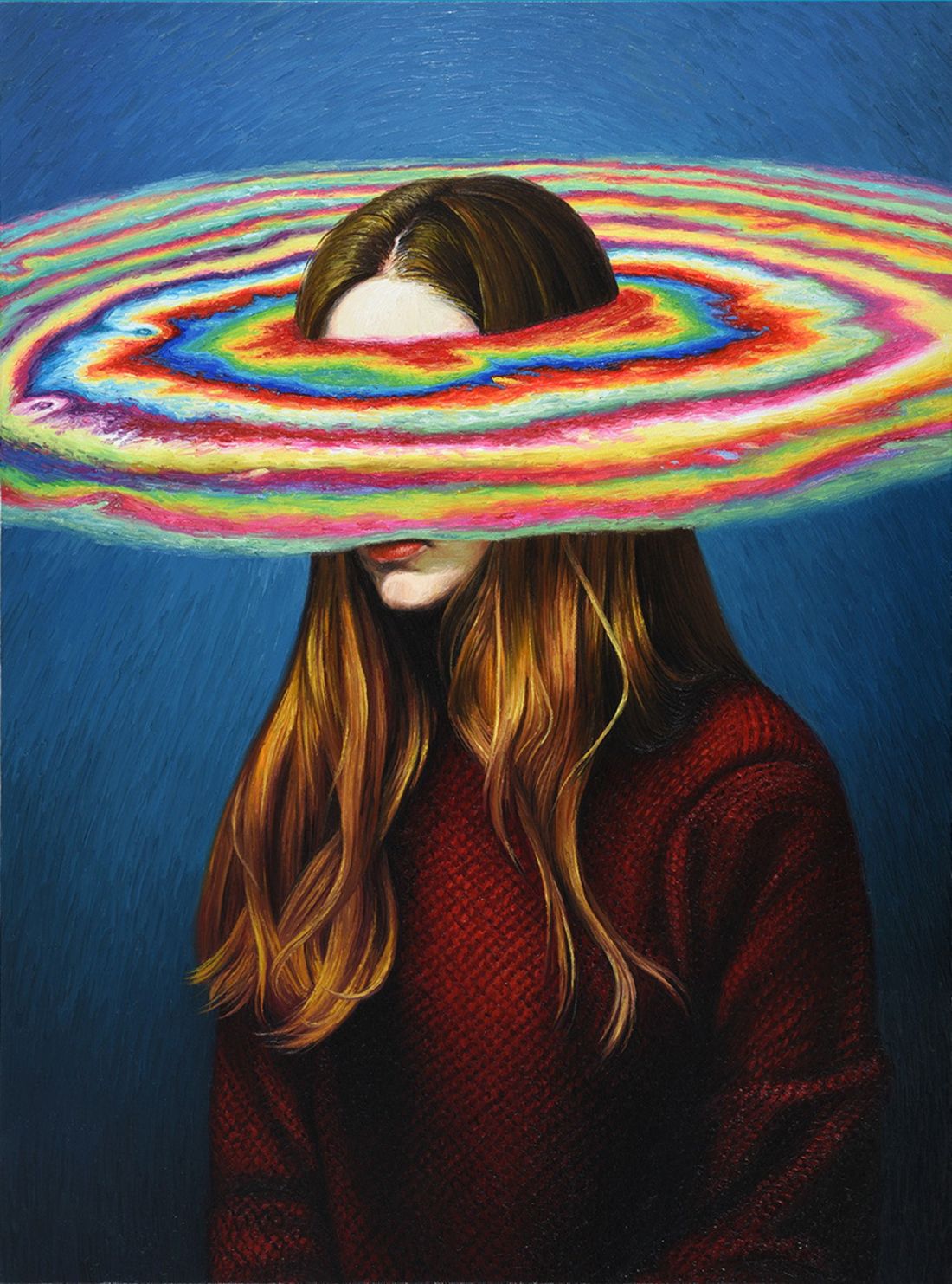 Borderline No.3
Borderline No.4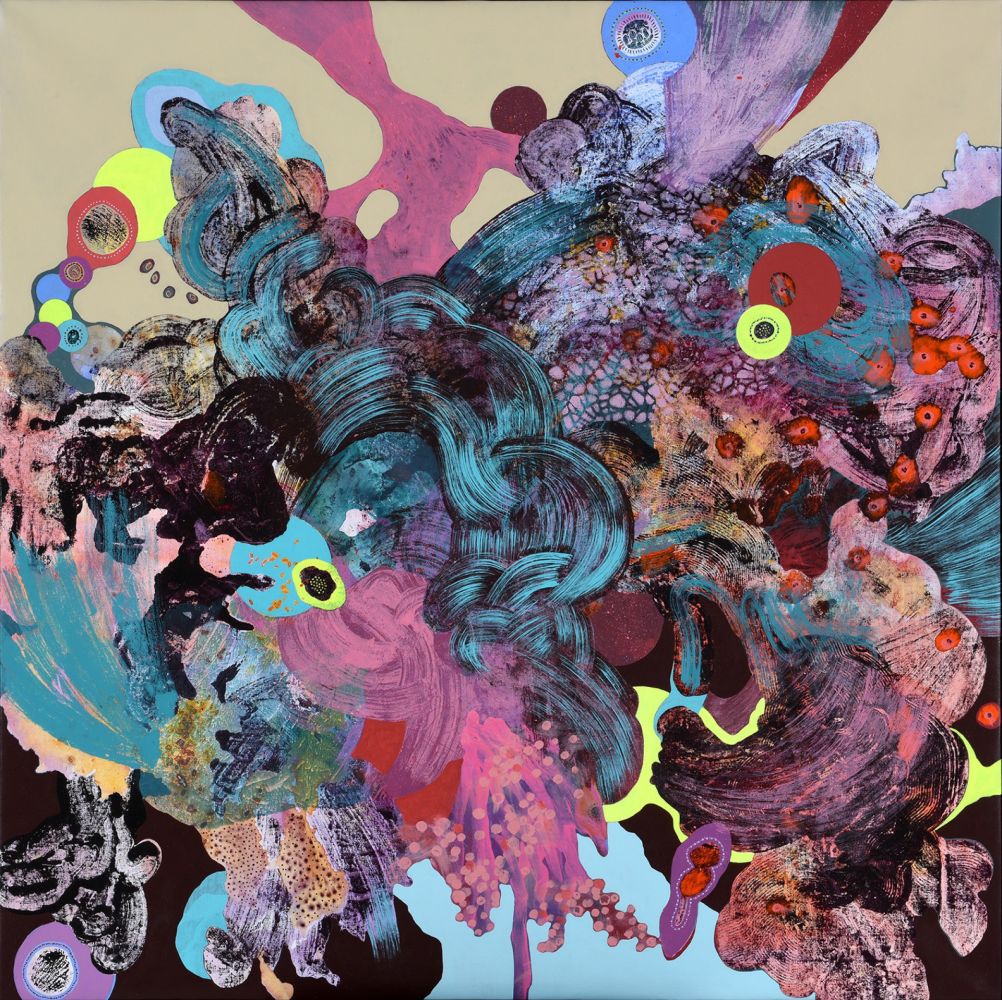 Inception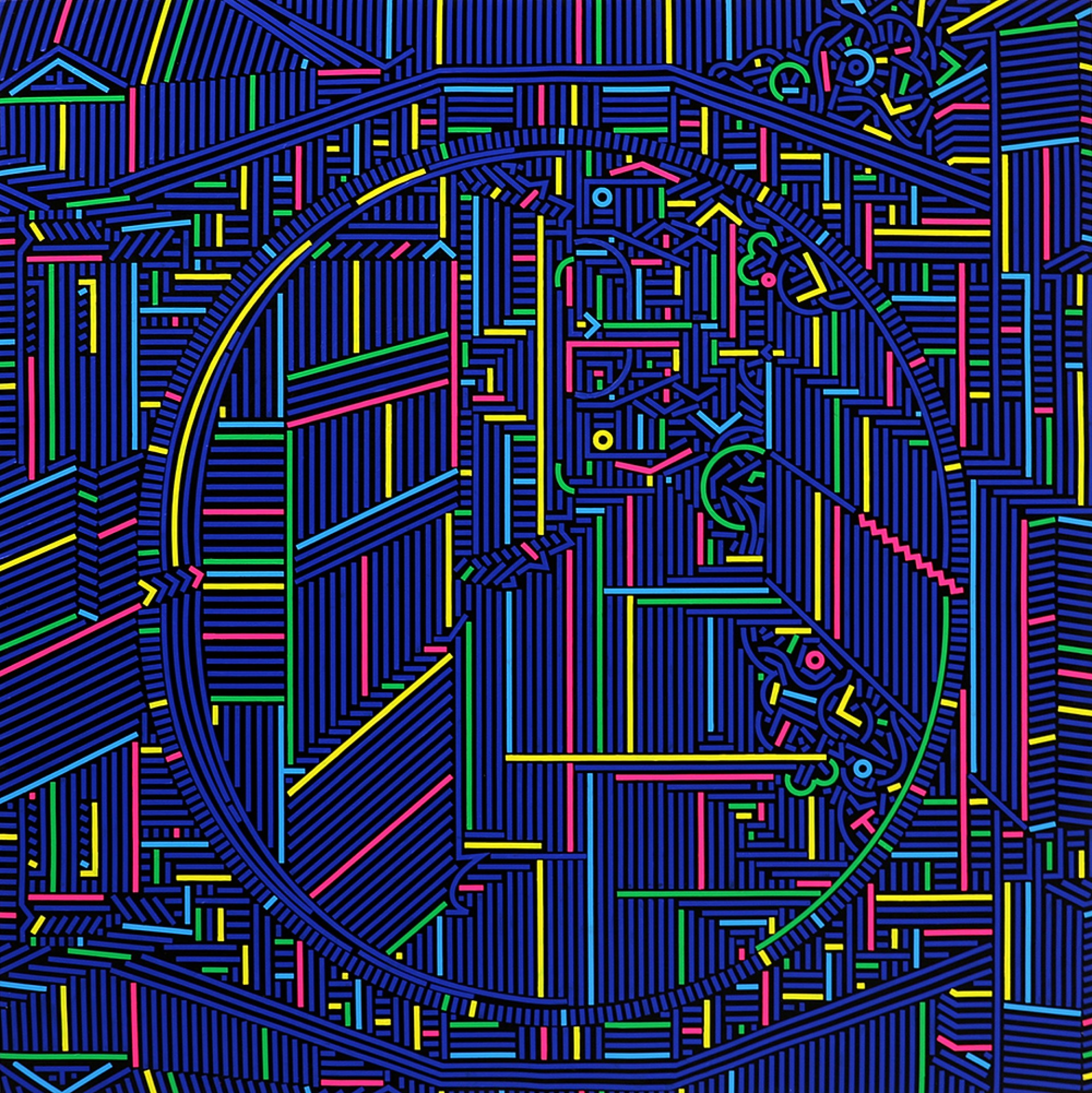 Reflections / Watertown No.2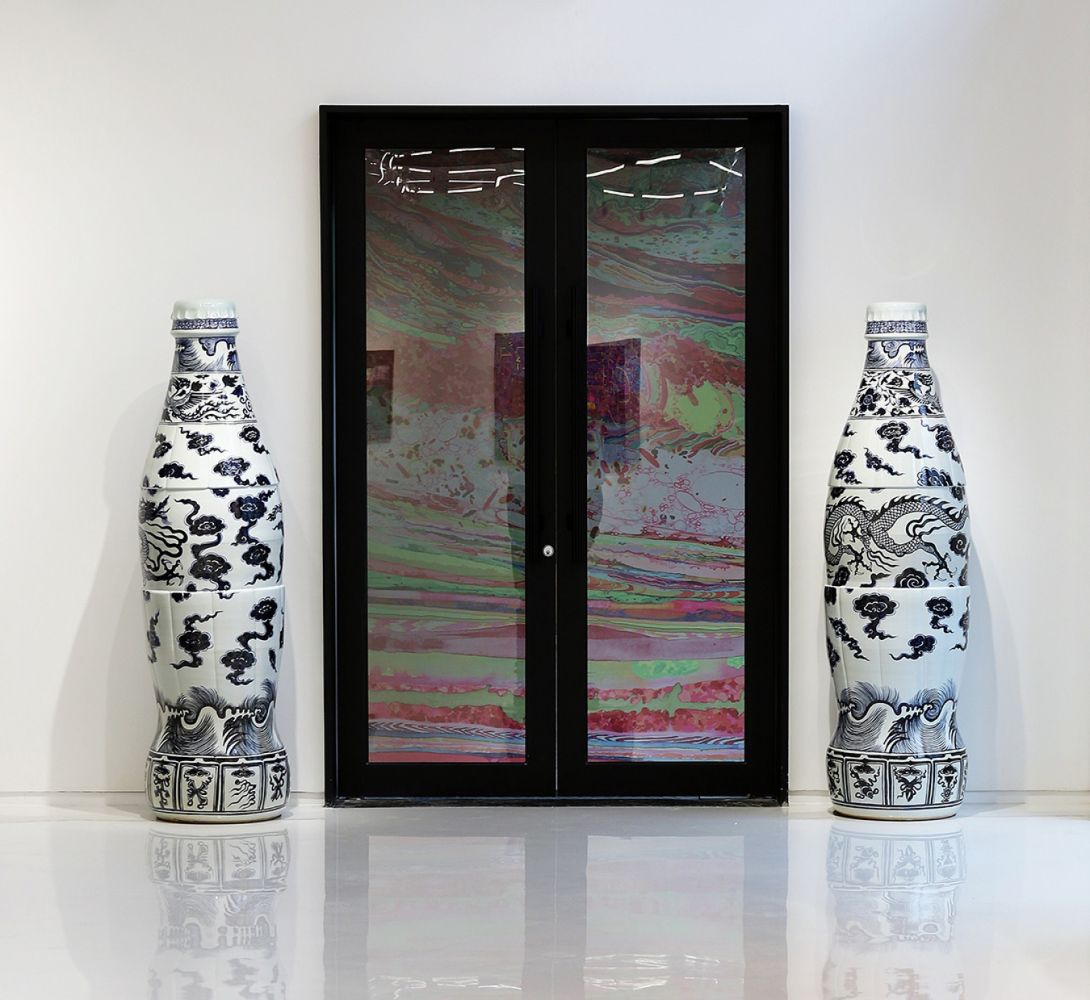 Coca-Cola – CHINA