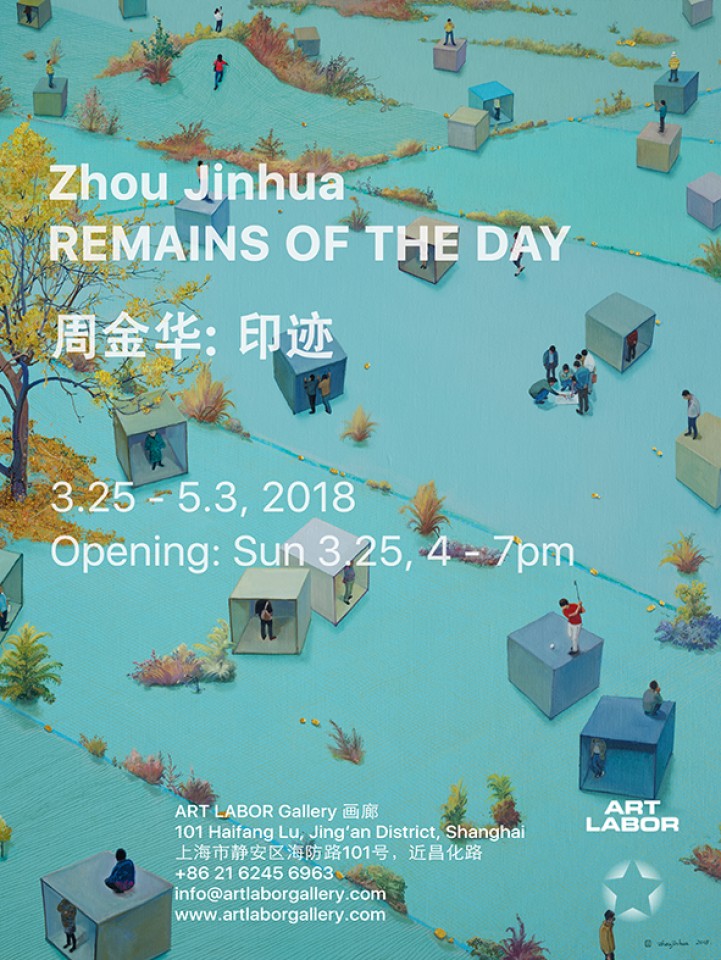 Remains of the Day
March 25, 2018 - May 02, 2018
ART LABOR is pleased to announce Zhou Jinhua's first solo exhibition in Shanghai, featuring all new works. The art works range from oil and acrylic on canvas to unconventional mediums such painting on wood chopping boards and antique ceramic roof tiles saved from destruction.
Zhou Jinhua is well known for his signature birds-eye view paintings – employing this interesting perspective from his art college years – and has since been exploring and expanding his artistic practice with this view, forming a immediately recognizable yet ever-changing artistic style. Often with works, the proportion of his subjects – ordinary nameless citizens and quotidian objects and scenery are exaggerated and distorted, contrasting with his realistic and occasionally hyper-realistic depictions of the subject, forming intriguing imagery. Each painting is a micro-society is its own; ripe with symbolism which in turn provokes the story behind each scene.
To explain his intention, he comments, "For me, the seemingly harmonious, peaceful stages of life, form a common backdrop of our human experience, and create the life we live; It is a field of clearly defined objects, as well as a social space of competition and negotiation. The birds-eye perspective denotes a distance between the individual and the masses, blurring the boundary of ordinary scenarios. Thus, the normal logic of life is questioned, and an inkling absurdity is revealed."
The inspiration for the title "Remains of the Day" comes from upcycled roof tiles from ruins in the artist's hometown – Luojiang in Sichuan Province. The tiles were recovered from the last street to be demolished, with the oldest existing building traced back to the Kangxi period in the Qing Dynasty. The artist shows his respect these pieces of antiquity by tracing and incorporating the lines in the ceramic with his own contemporary addition. Zhou carefully selected the roofing tiles, and studied the patterns and traces left behind after years and years of weathering. The unique patterns provoked his imagination to wonder at the possible historical scenes. As he puts it, "the tiles are the host, and he is the guest".
Born in 1978 in Sichuan Province, he has a degree from the highly regarded Sichuan Fine Arts Institute, one of China's top art schools and alma mater of many art stars such as Zhang Xiaogang. Exihibiting from 2003, some highlights are solo shows at the Gwangju Art Fair, South Korea (2016); Nou Gallery, TaiPei (2013); Schoeni Gallery, Hong Kong (2011); Neuffer Am Park Museum, Germany (2010); several group exhibitions at ART LABOR; Times Art Museum, Beijing (2016); Museum of Contemporary Art, Beijing (2013); "Latitude/Attitude: Twenty years of Schoeni Art Gallery", Hong Kong (2012); White Rabbit Gallery, Sydney (2010), Yuz Museum Jakarta, Indonesia (2009).
His work is in several important collections include: Guangdong Art Museum, China White Rabbit Collection, (Sydney), Yuz Museum (Indonesia), University of Mannheim (Germany). He currently lives and works in Beijing.

Scene Within a Scene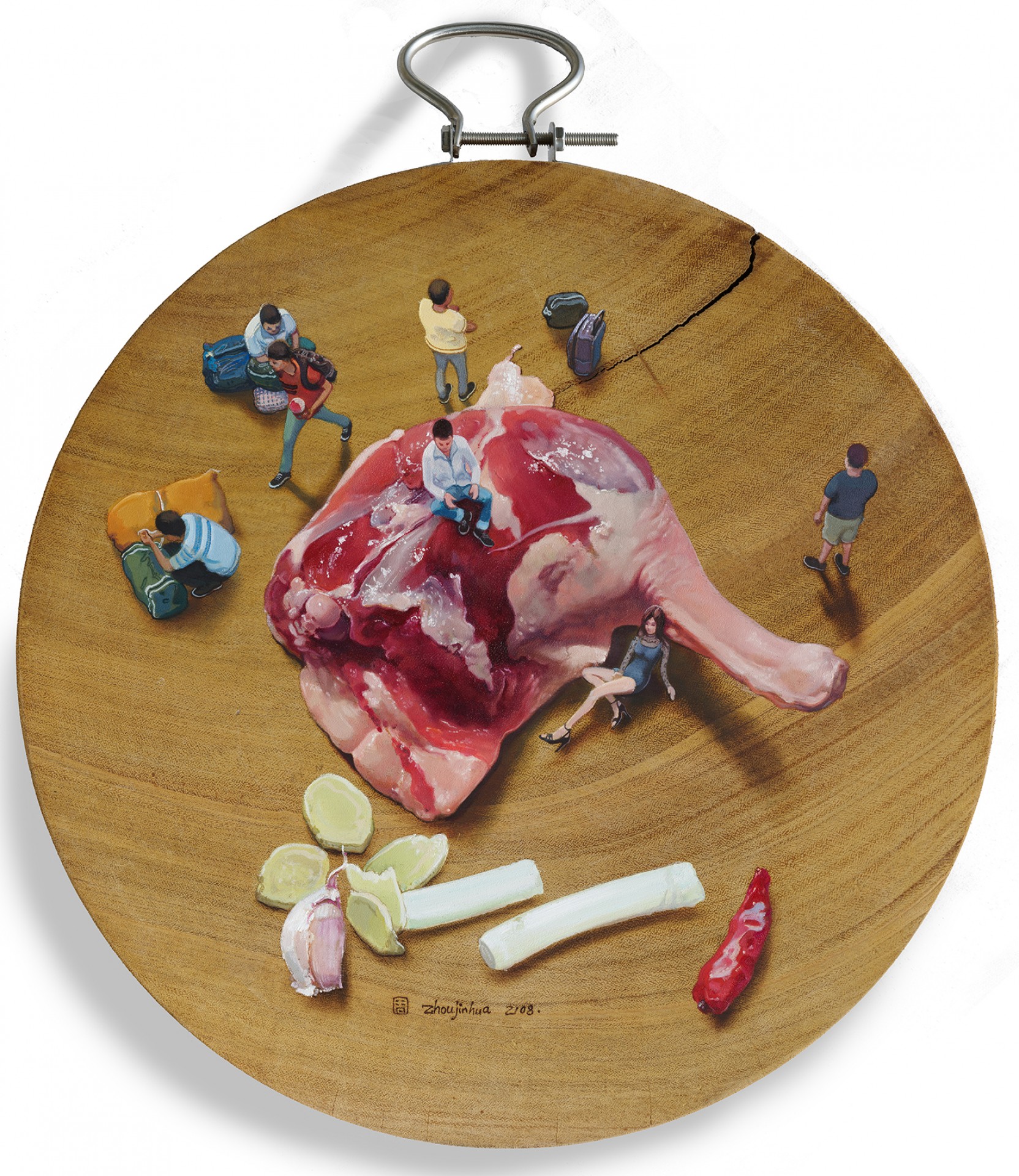 Meat No.1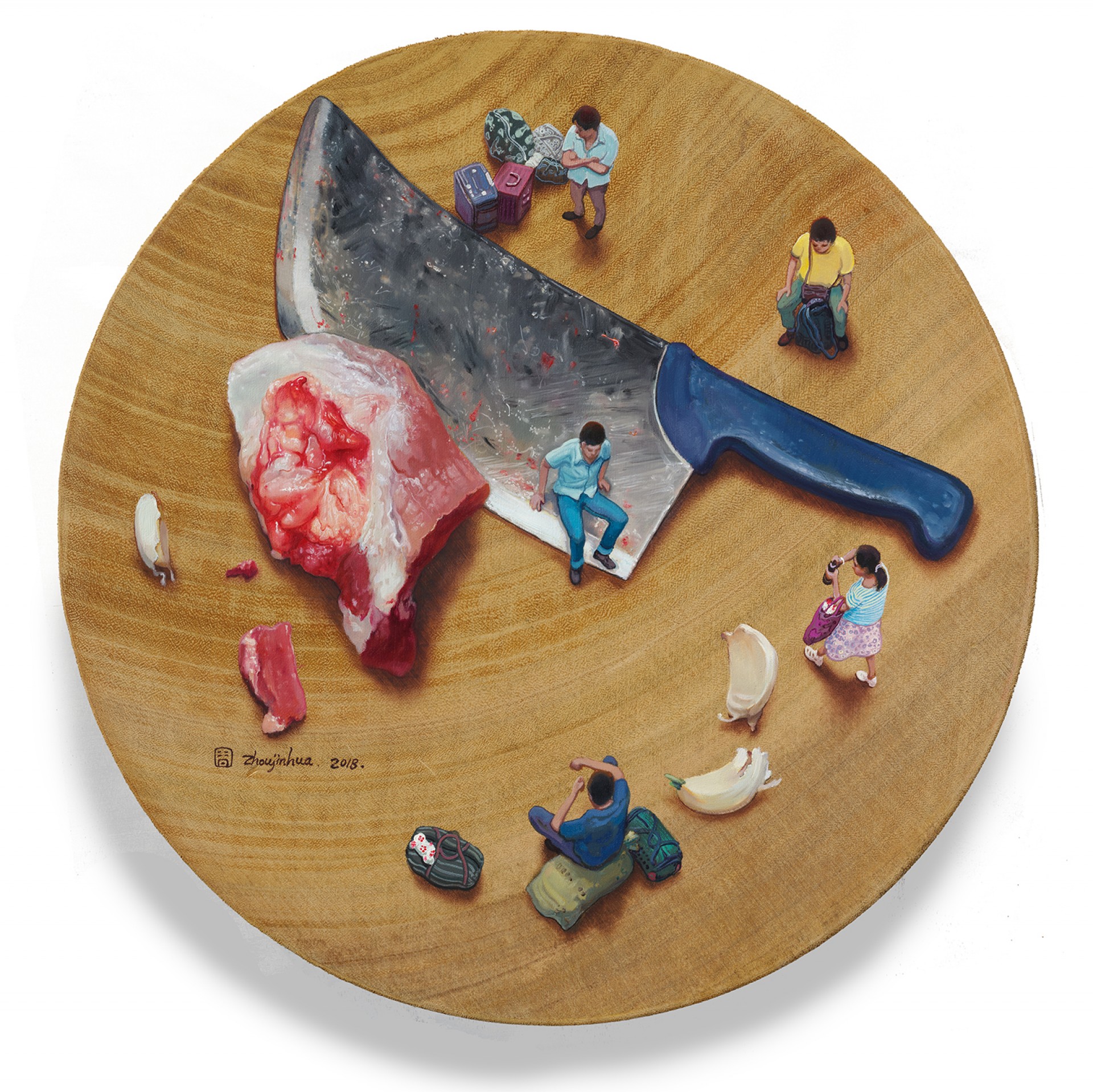 Meat No.2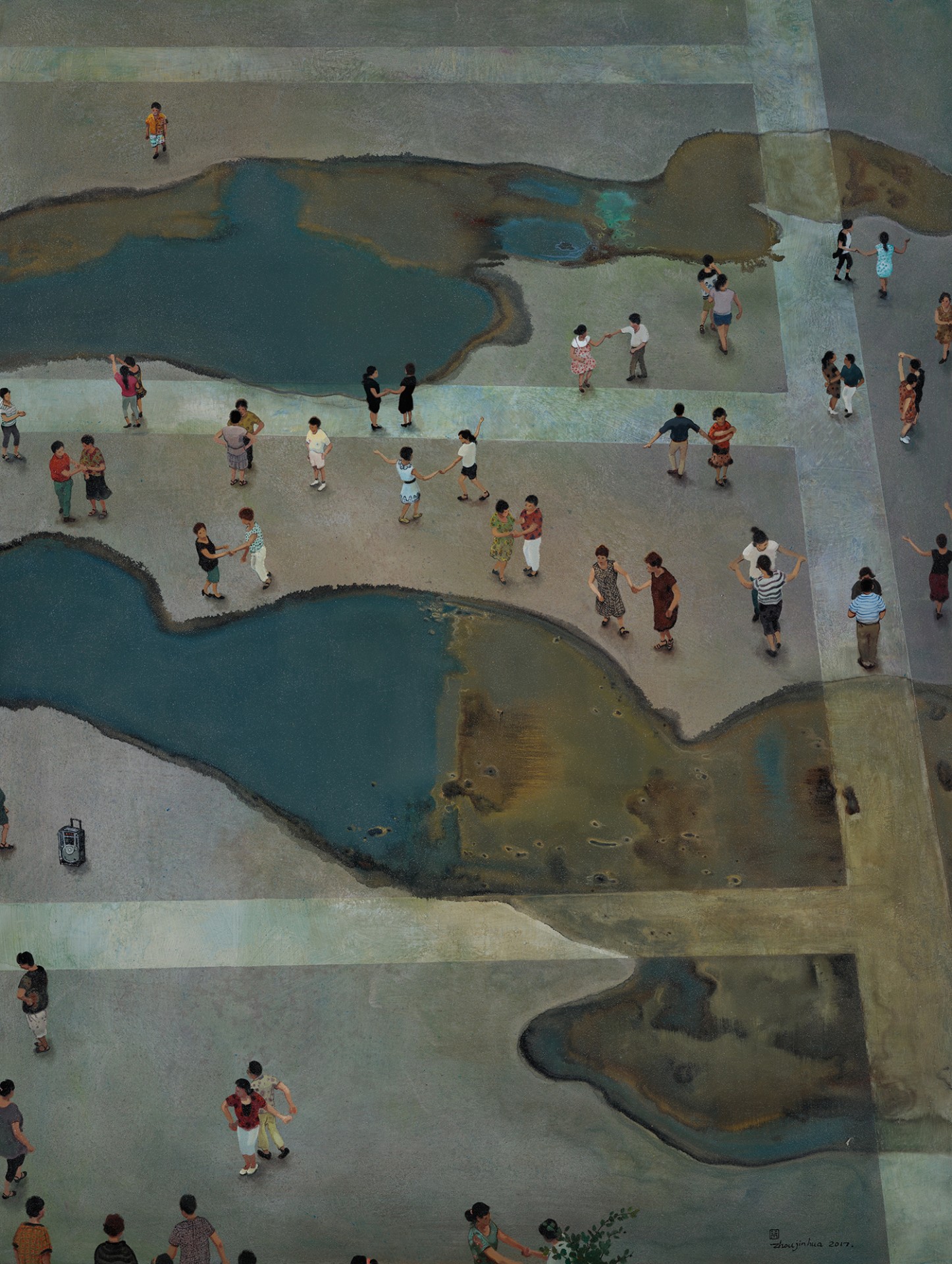 Wet Paradise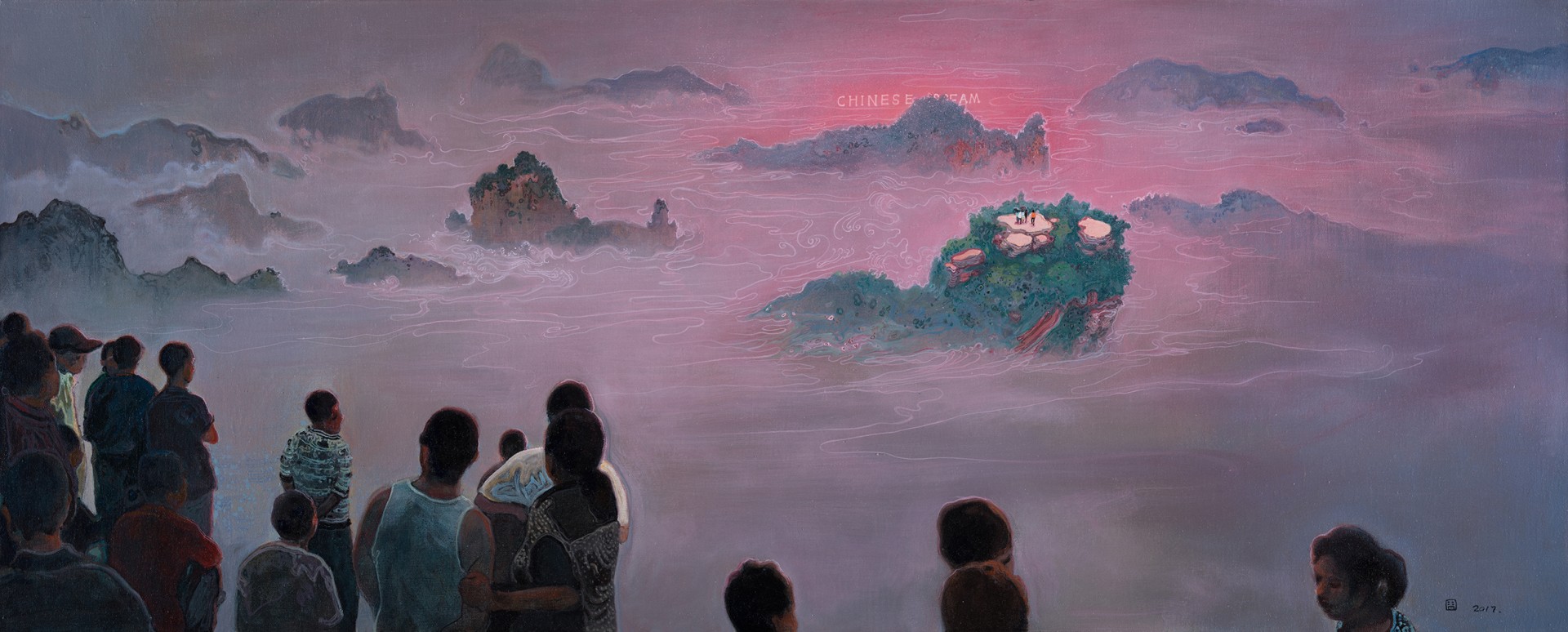 Chinese Dream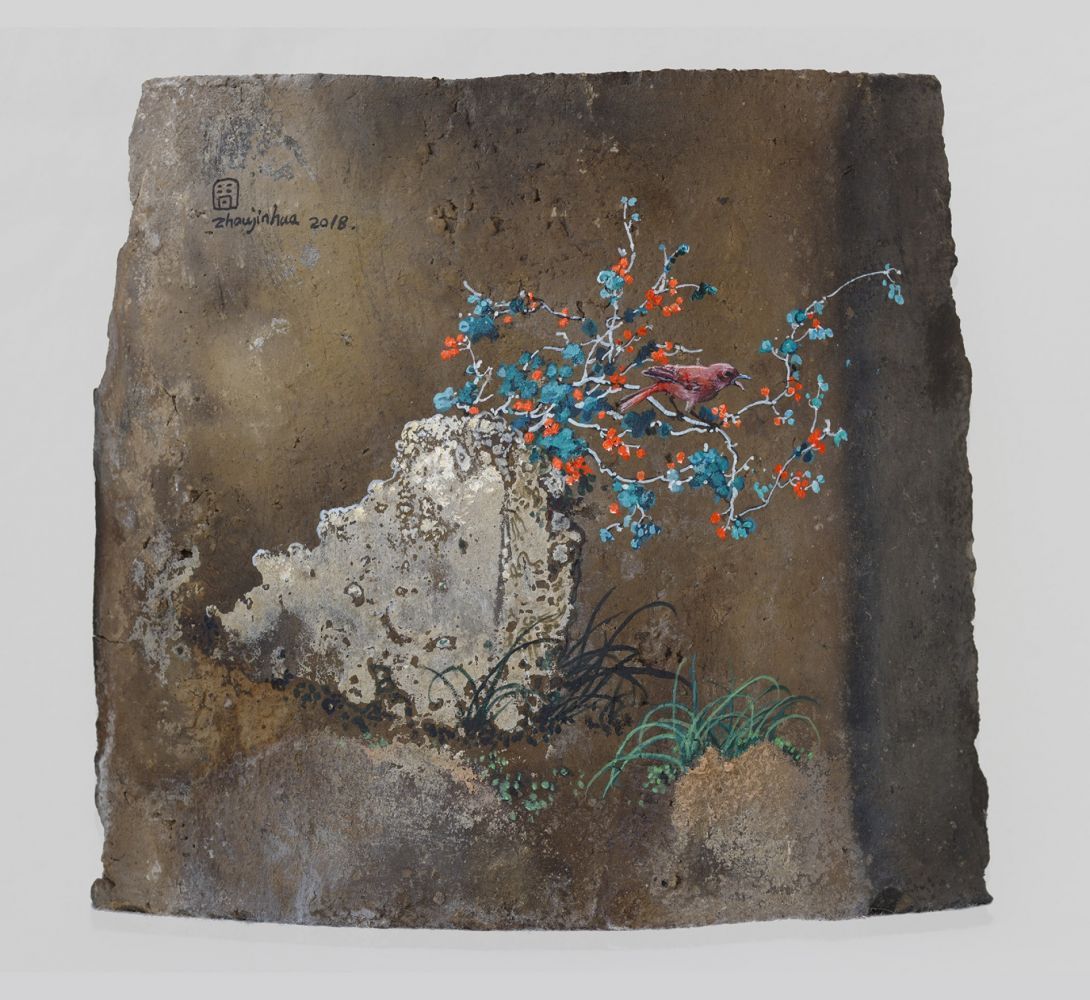 Remains of the Day No.20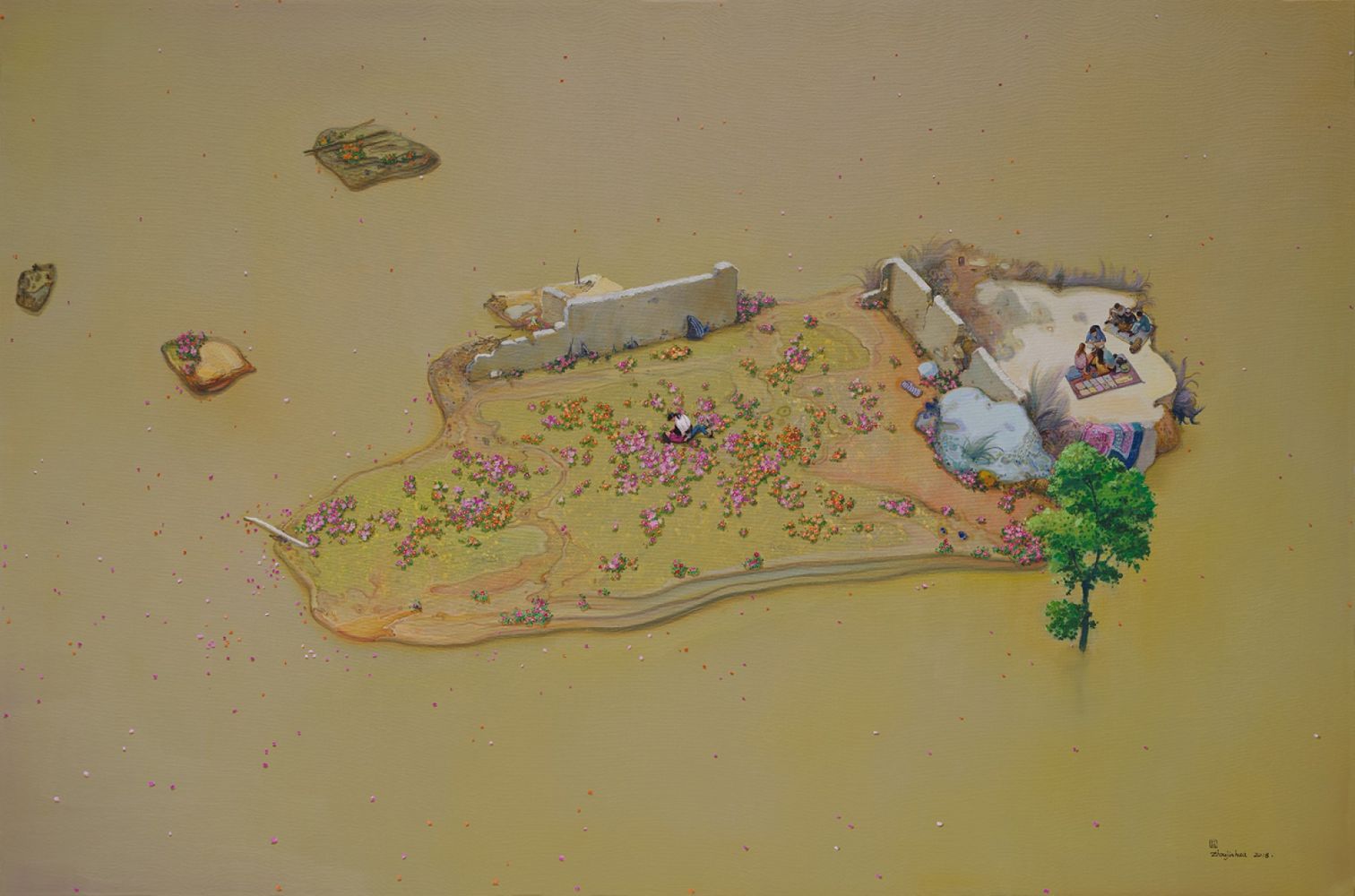 Bloom Season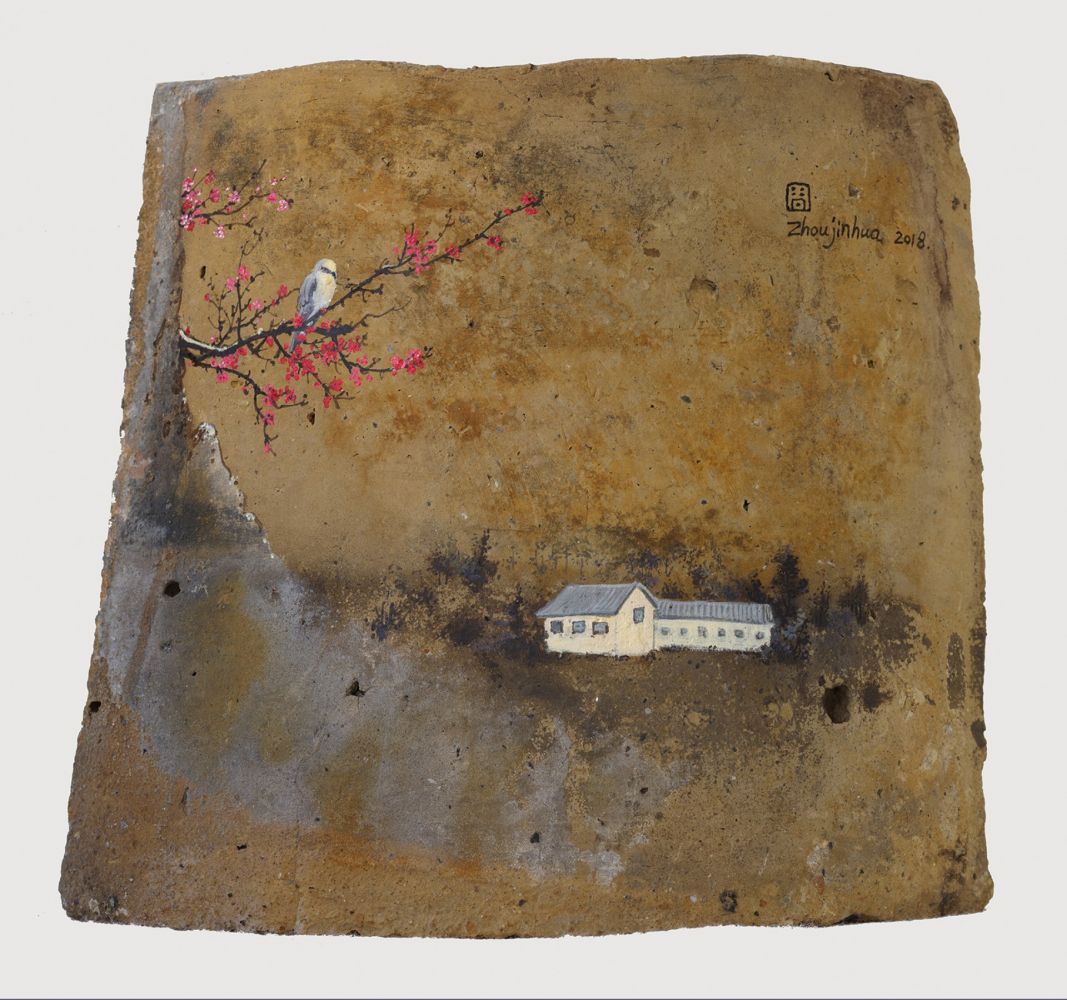 Remains of the Day No.19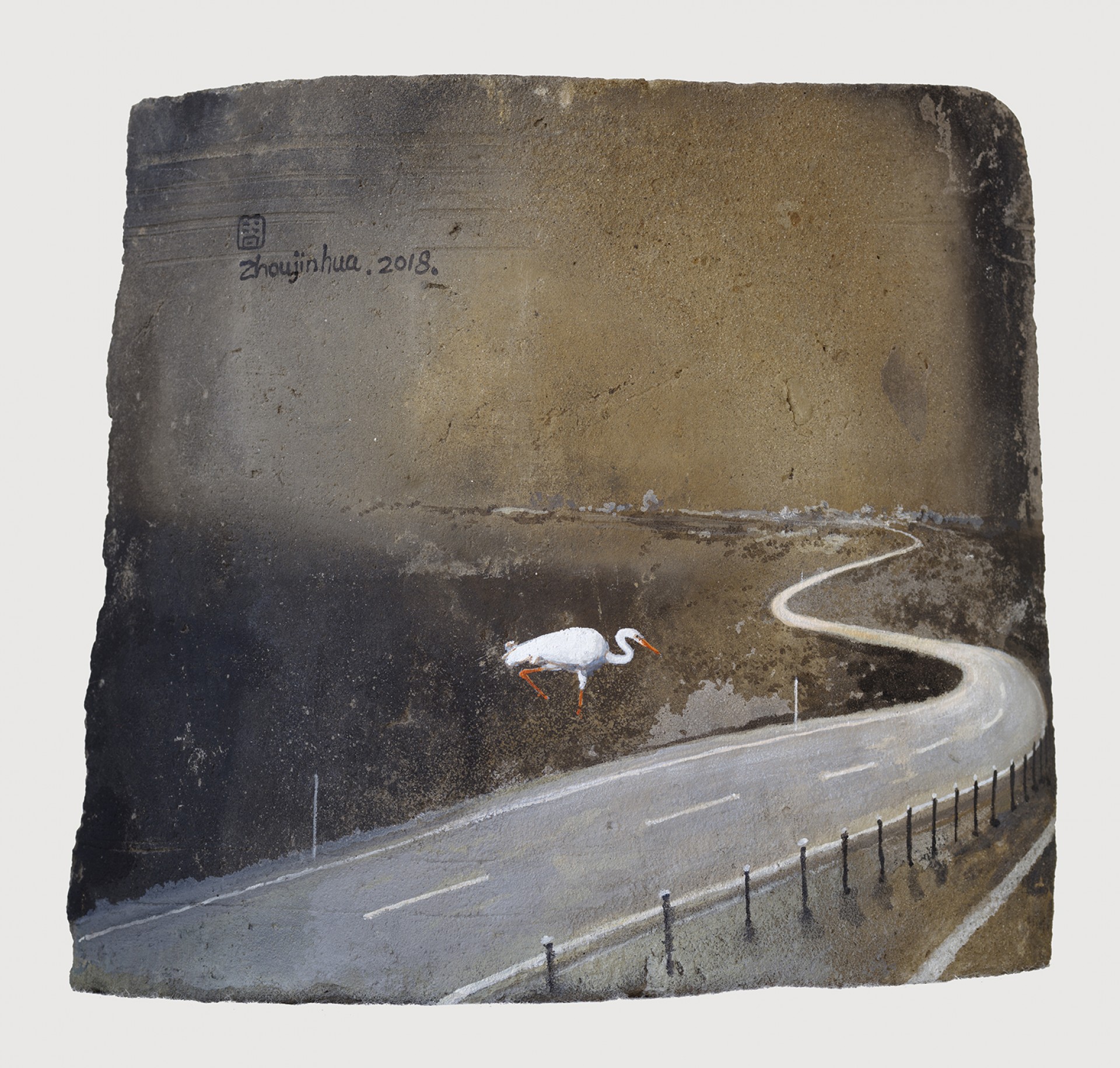 Remains of the Day No.18
The Great Wall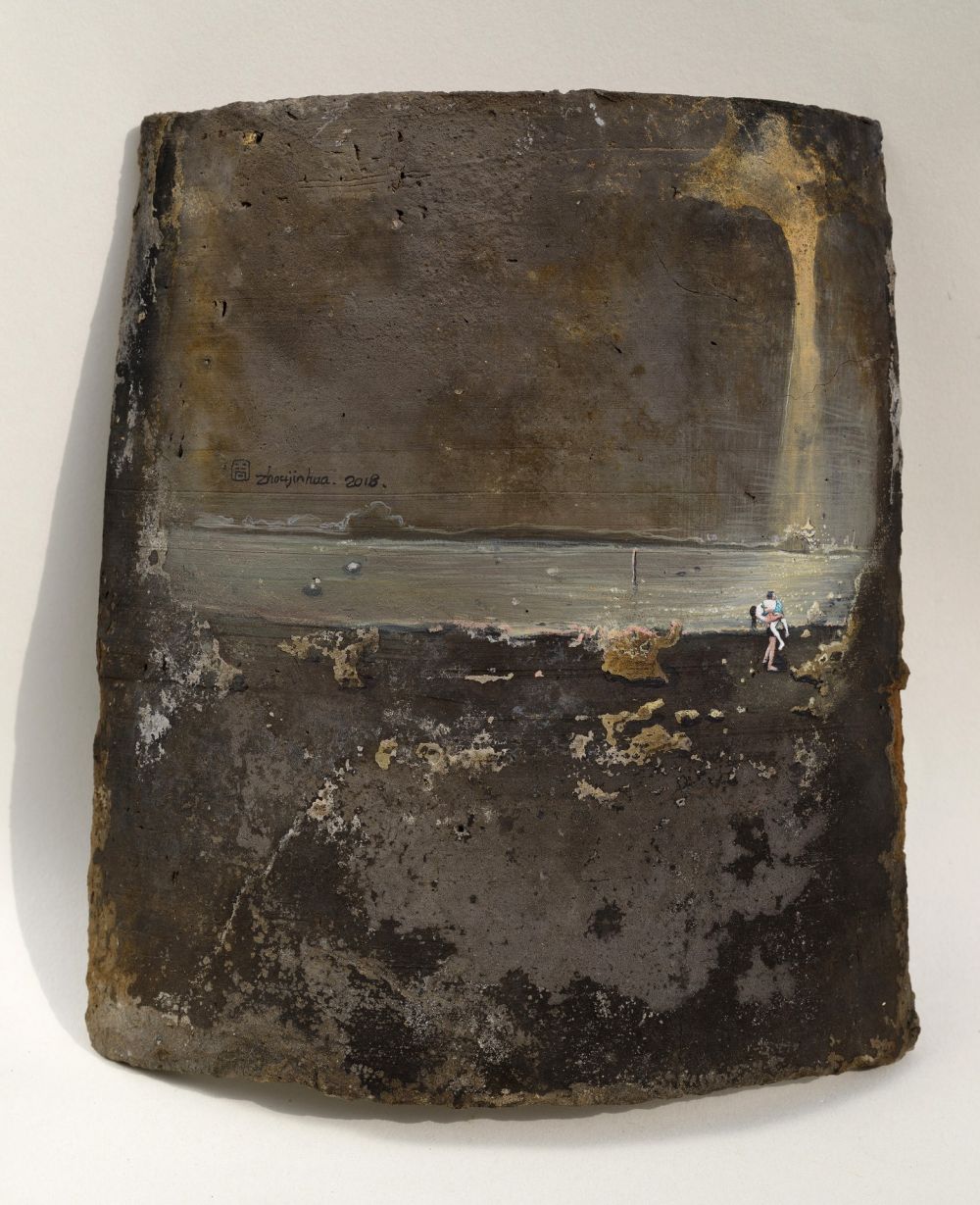 Remains of the Day No.17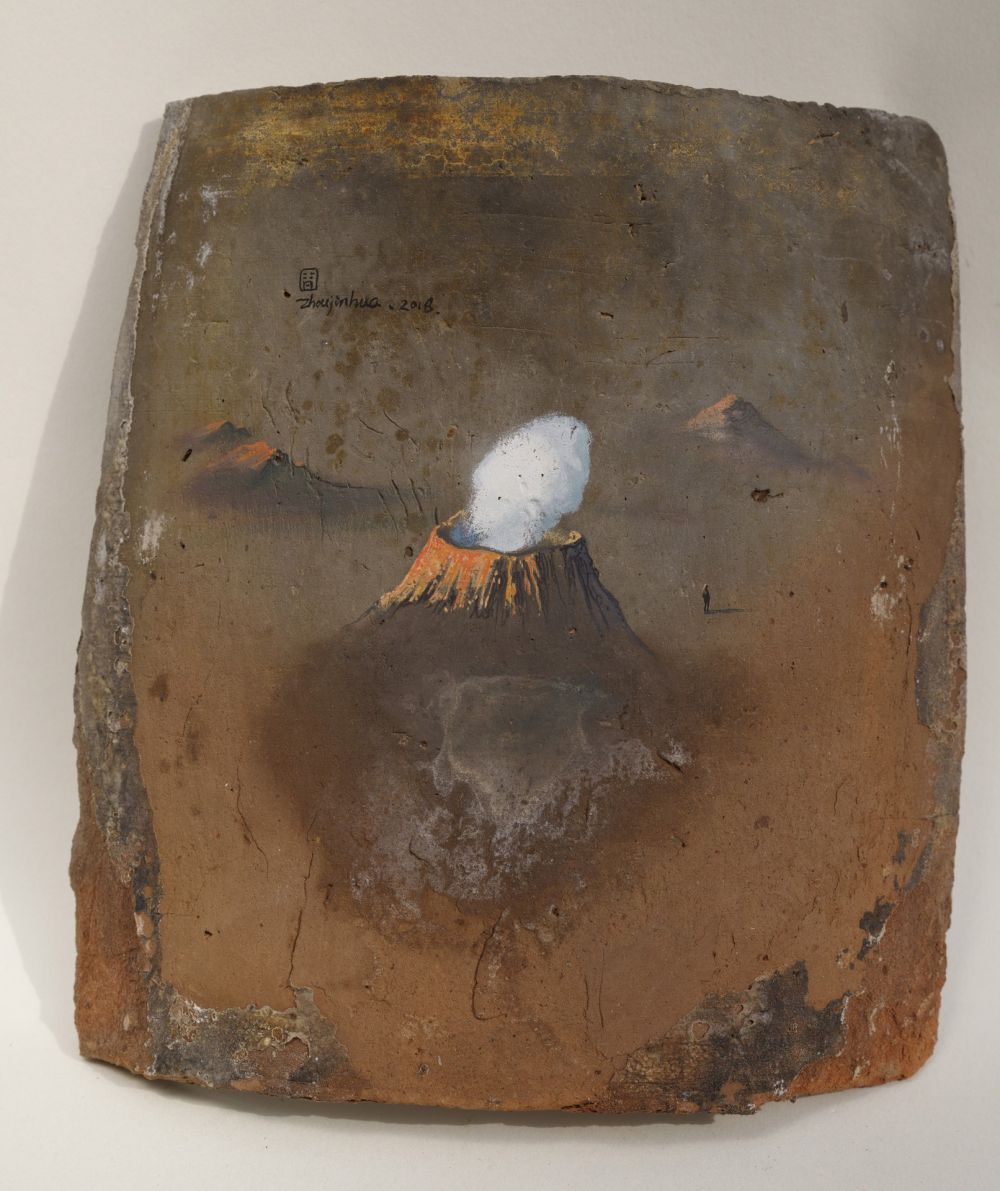 Remains of the Day No.16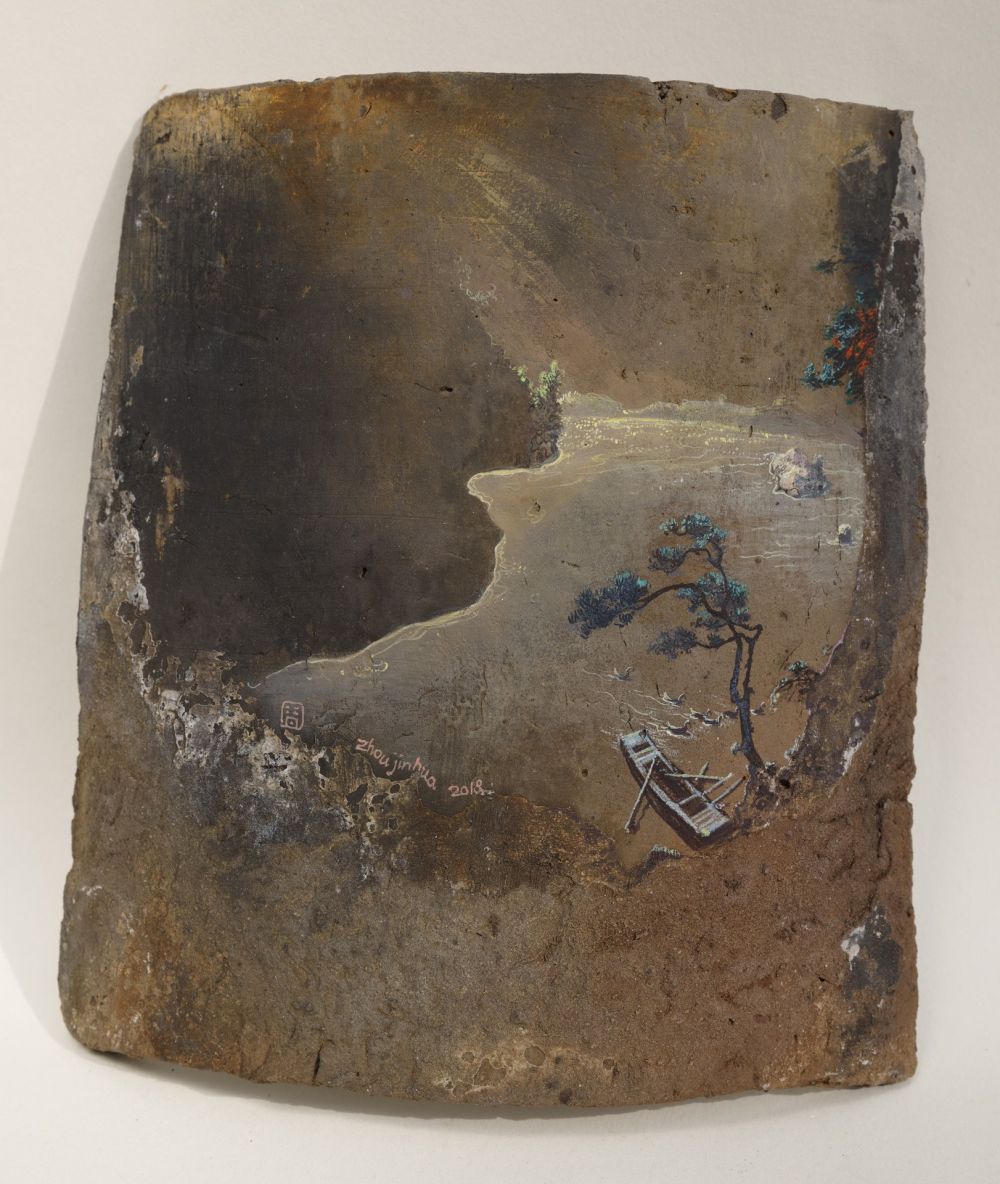 Remains of the Day No.14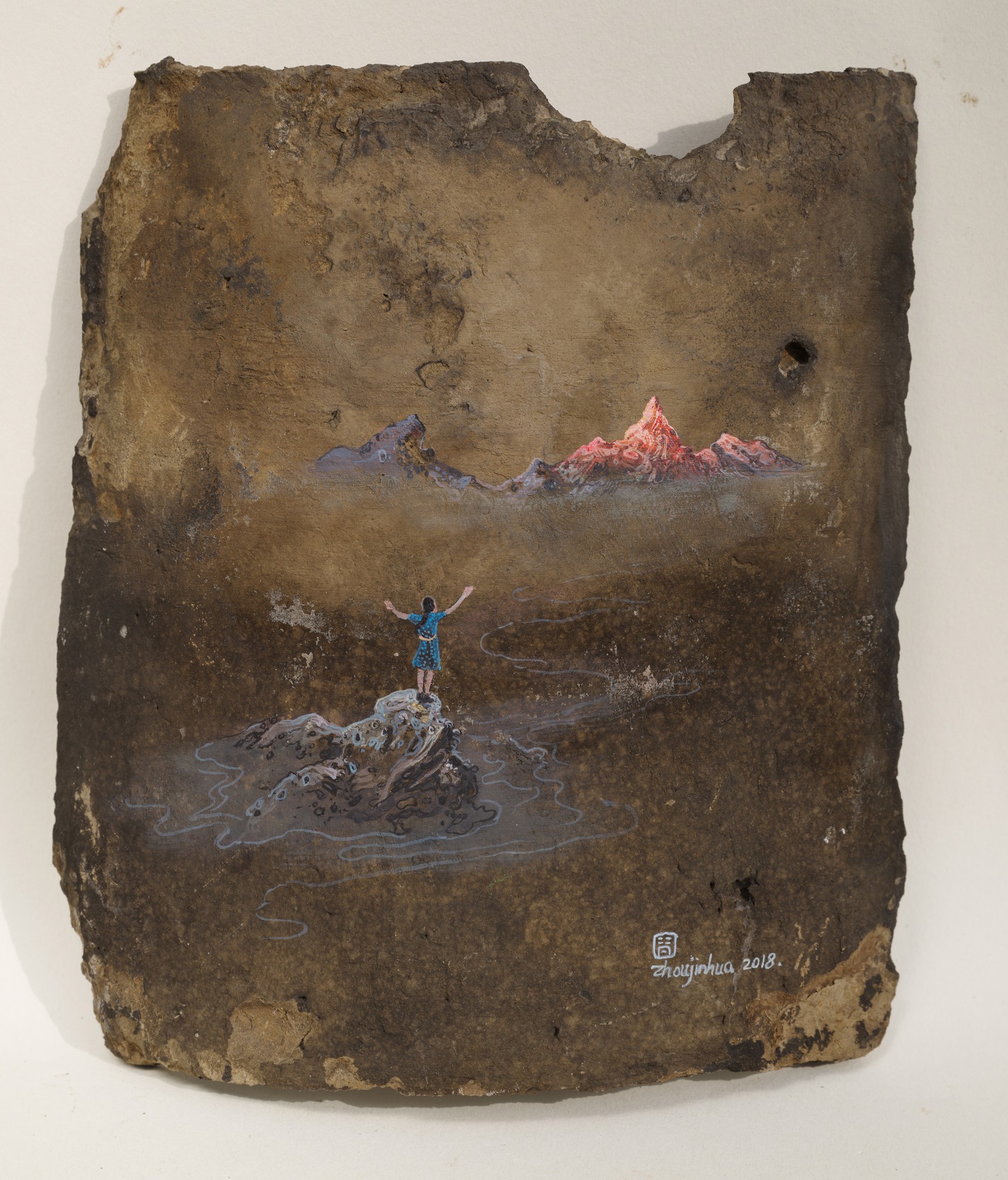 Remains of the Day No.12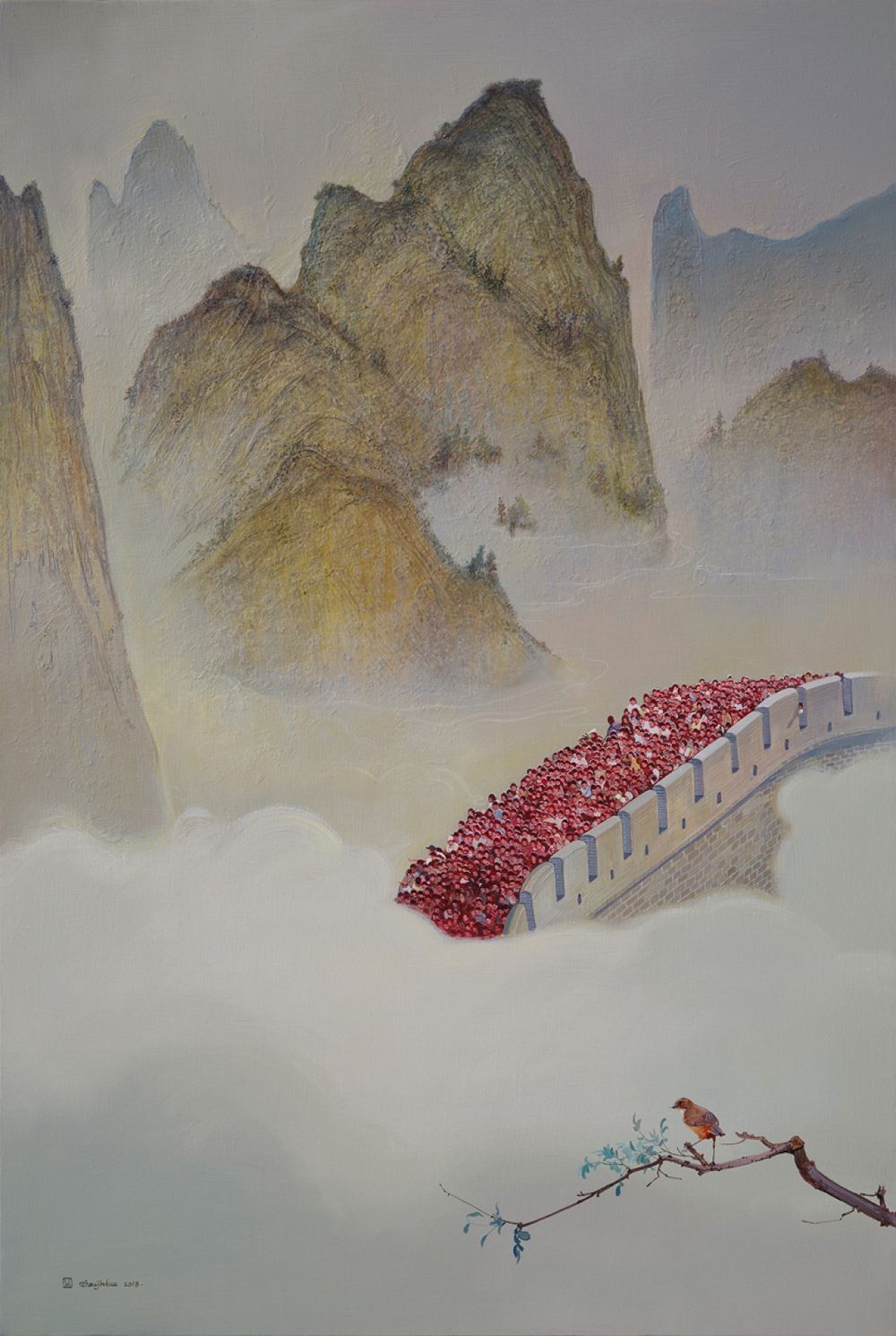 Calm and Clamor

Long Road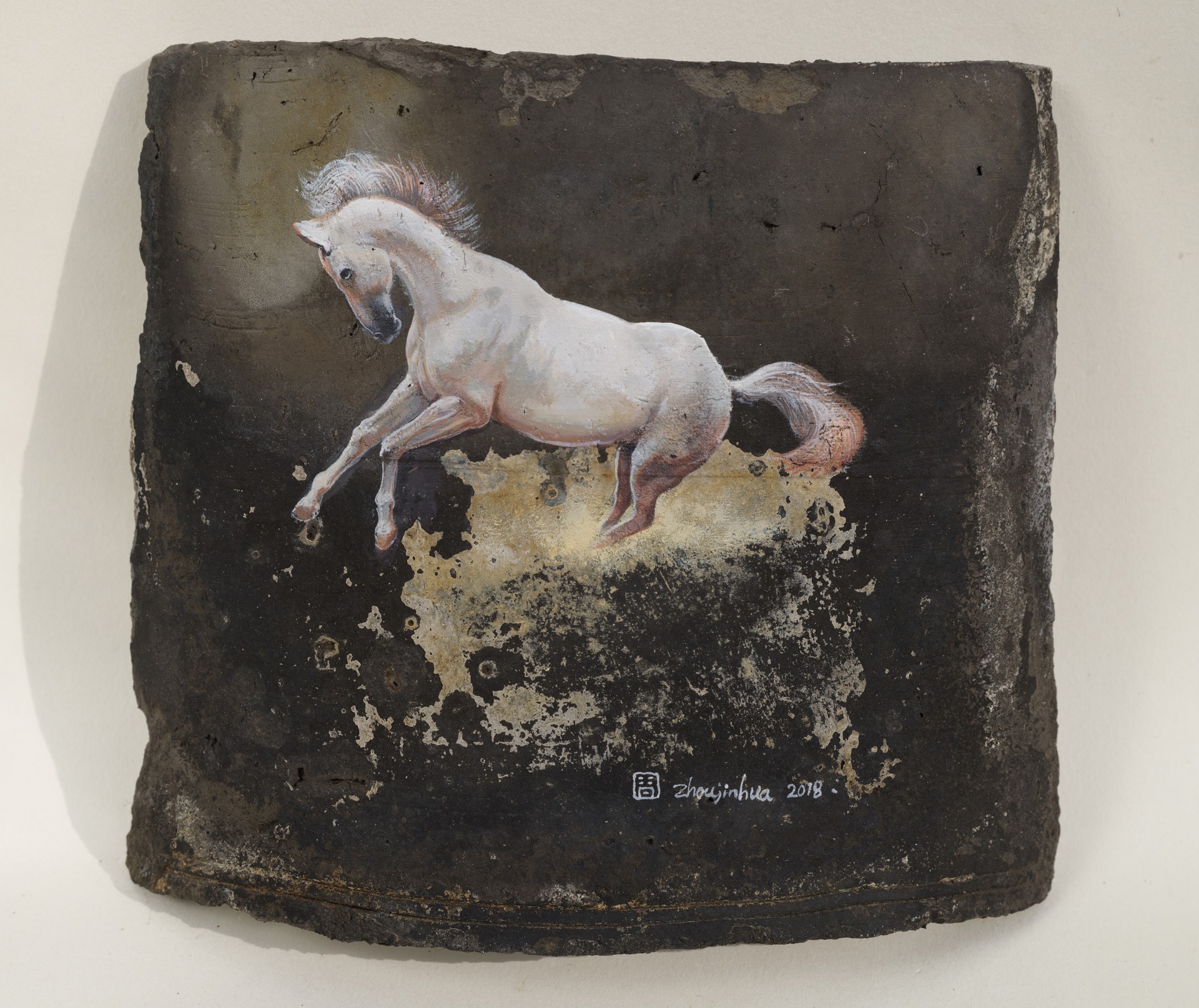 Remains of the Day No.11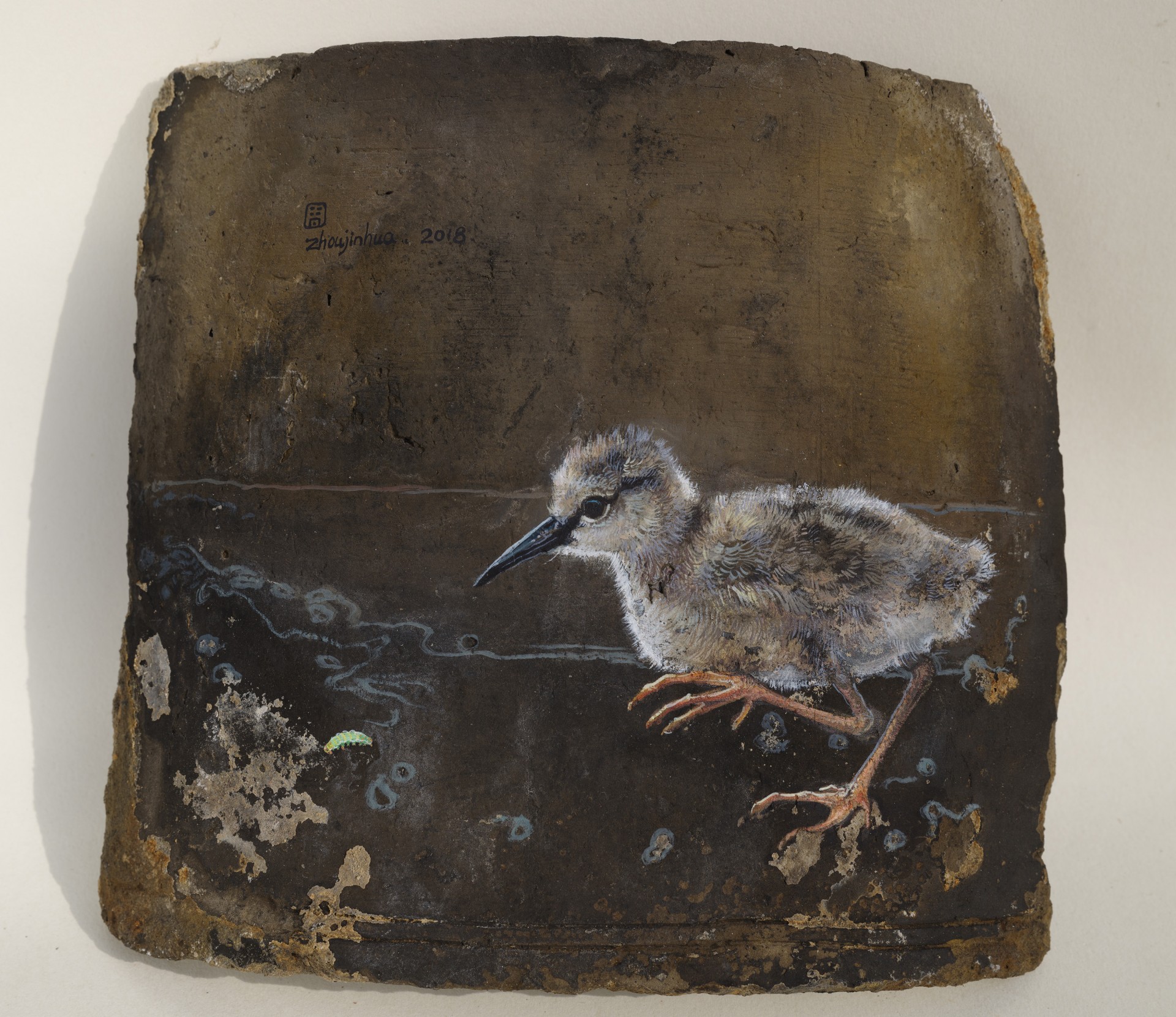 Remains of the Day No.9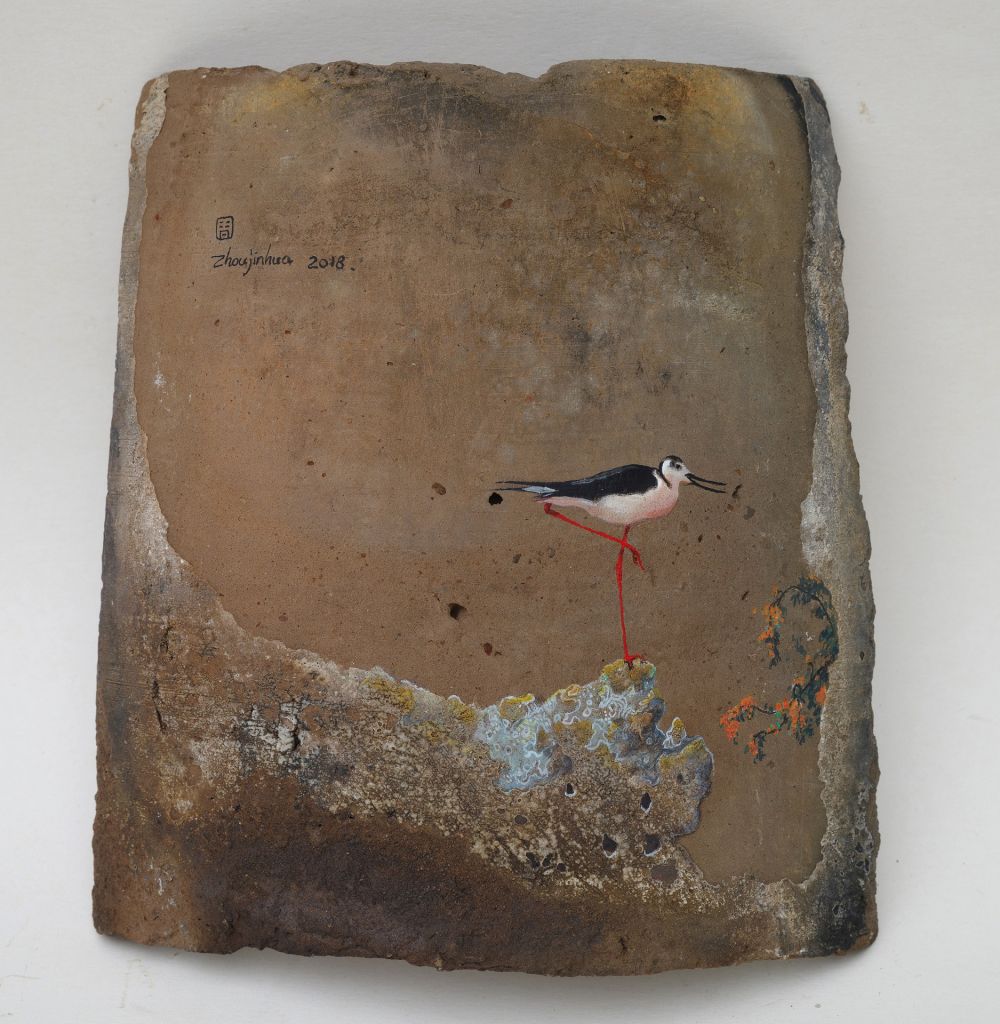 Remains of the Day No.8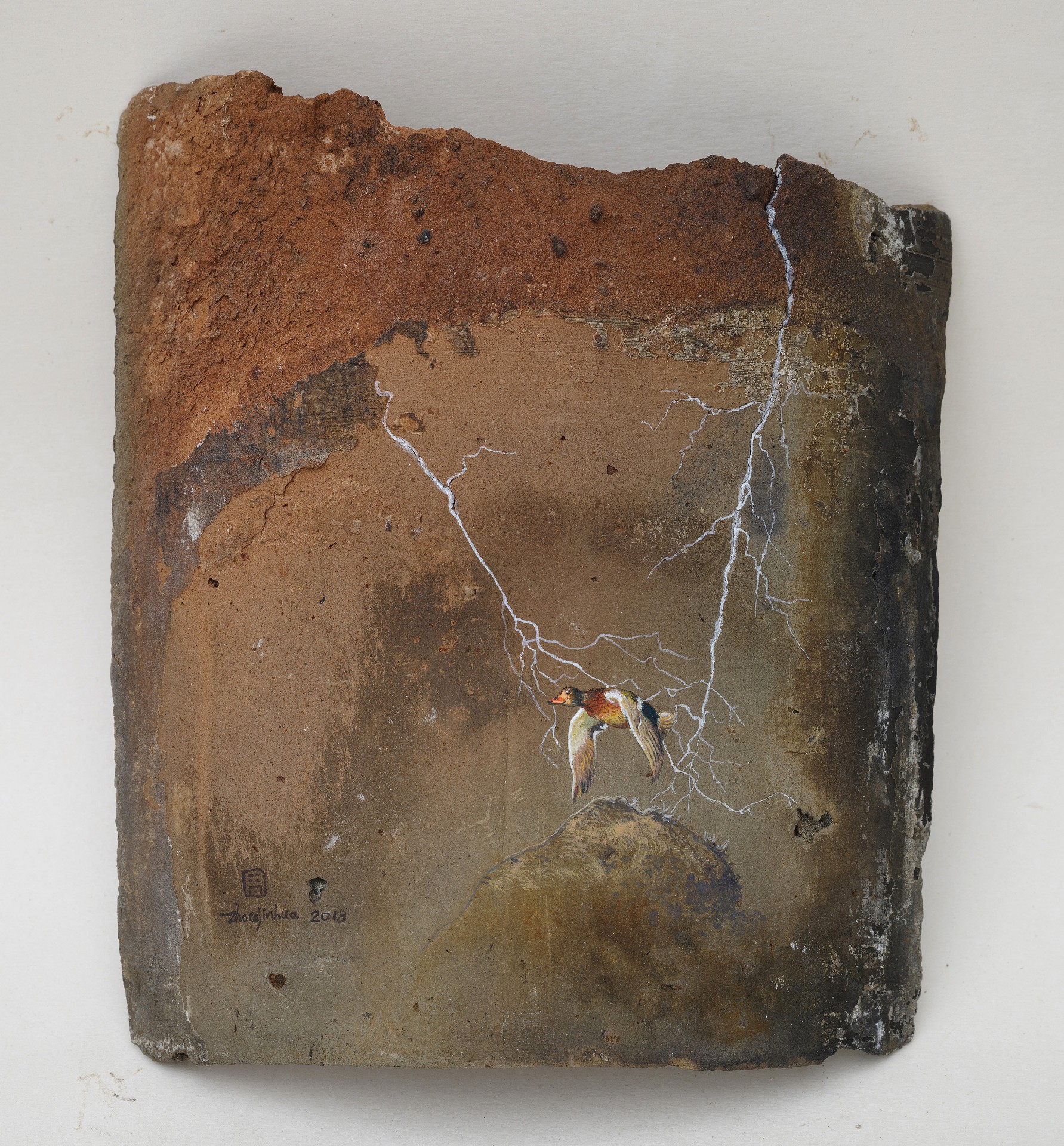 Remains of the Day No.7

Grass and Gold No.2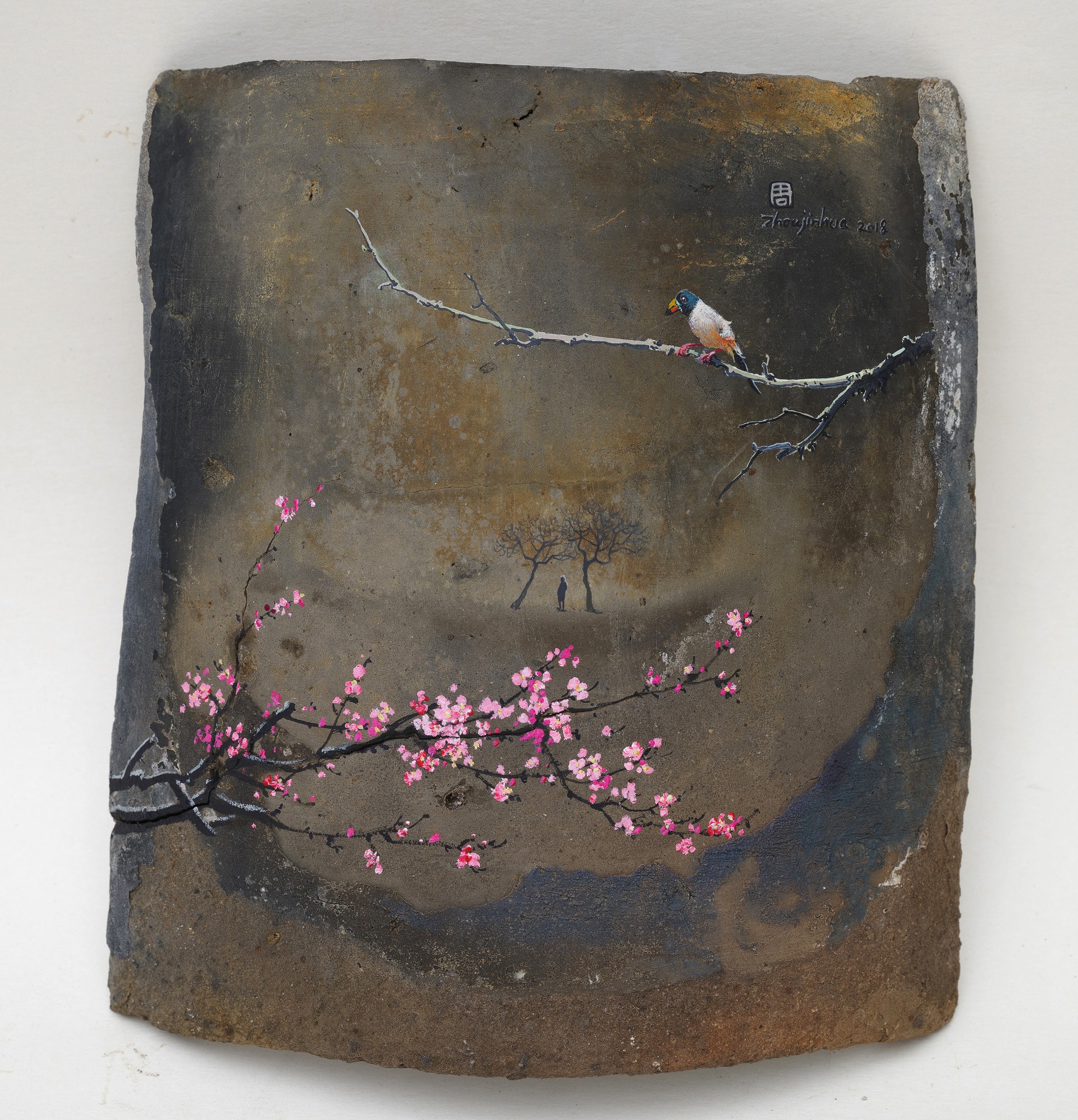 Remains of the Day No.6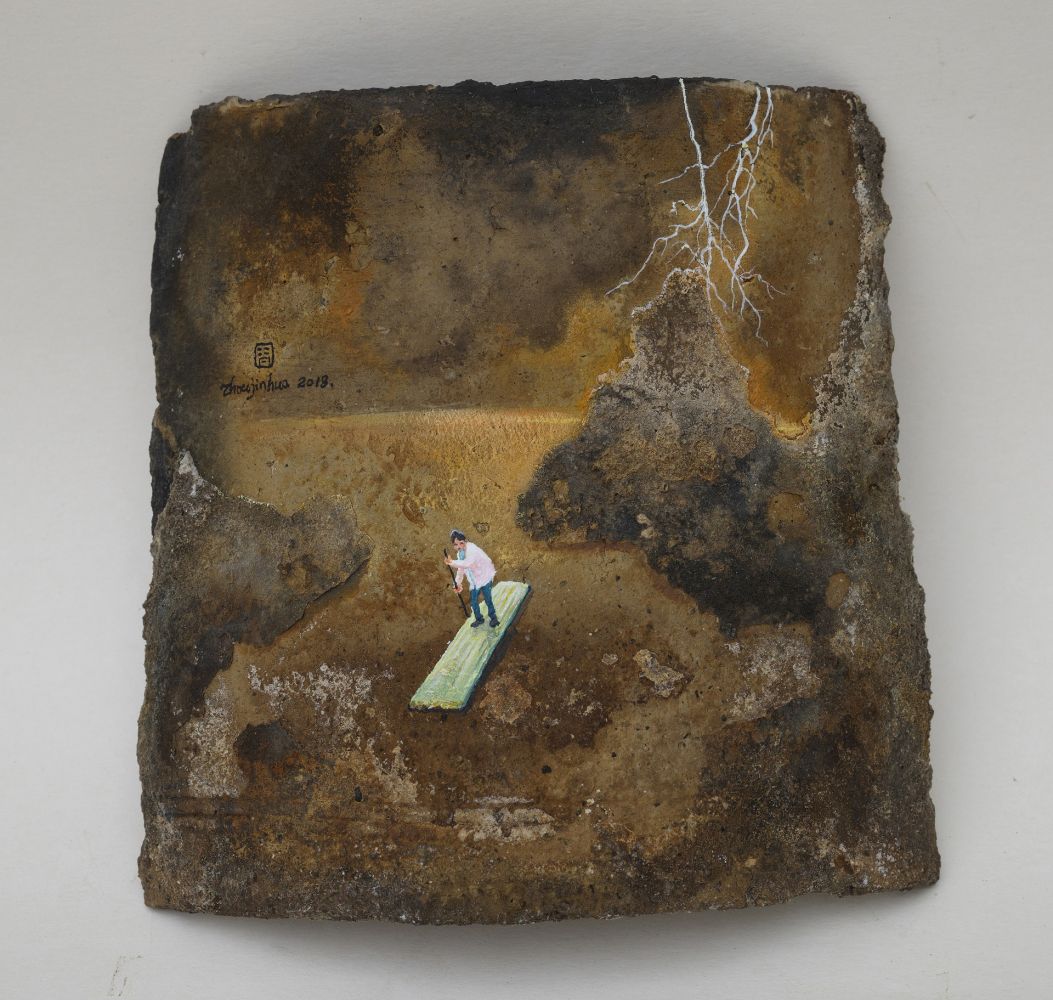 Remains of the Day No.4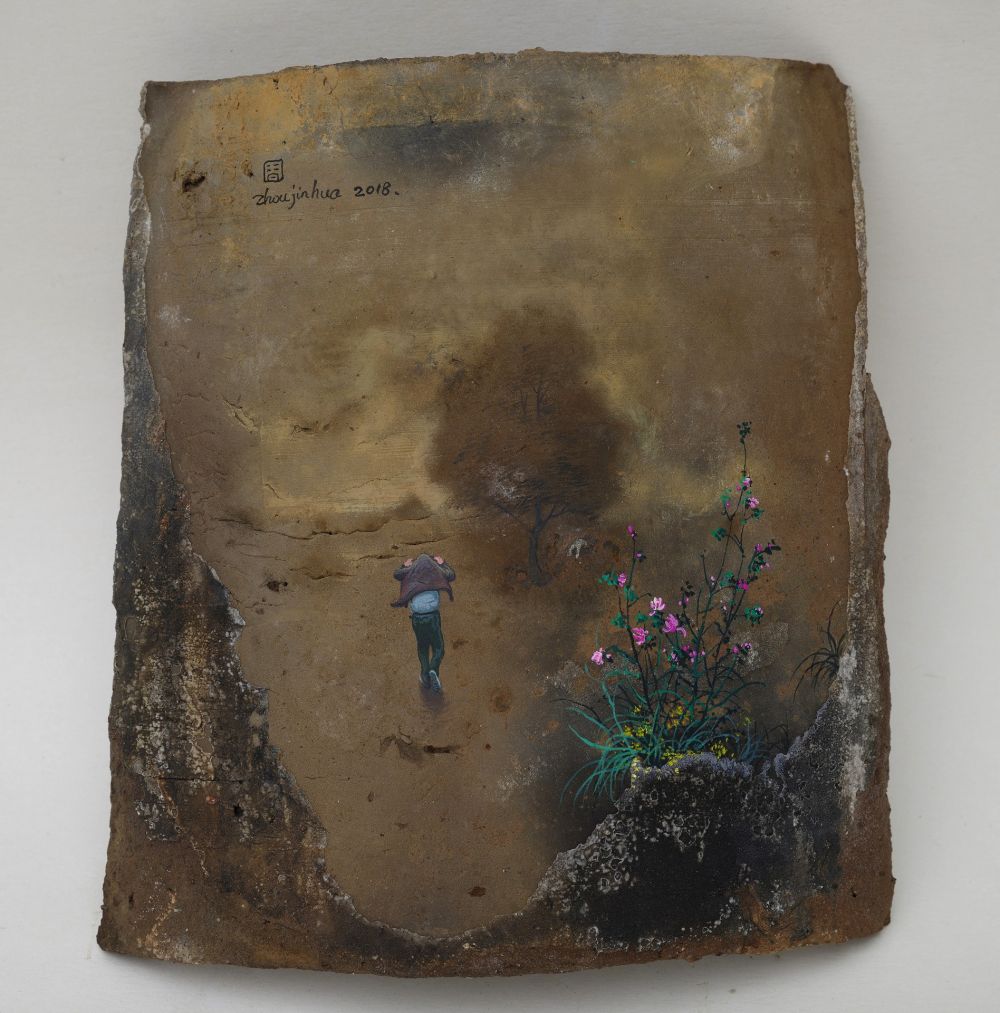 Remains of the Day No.2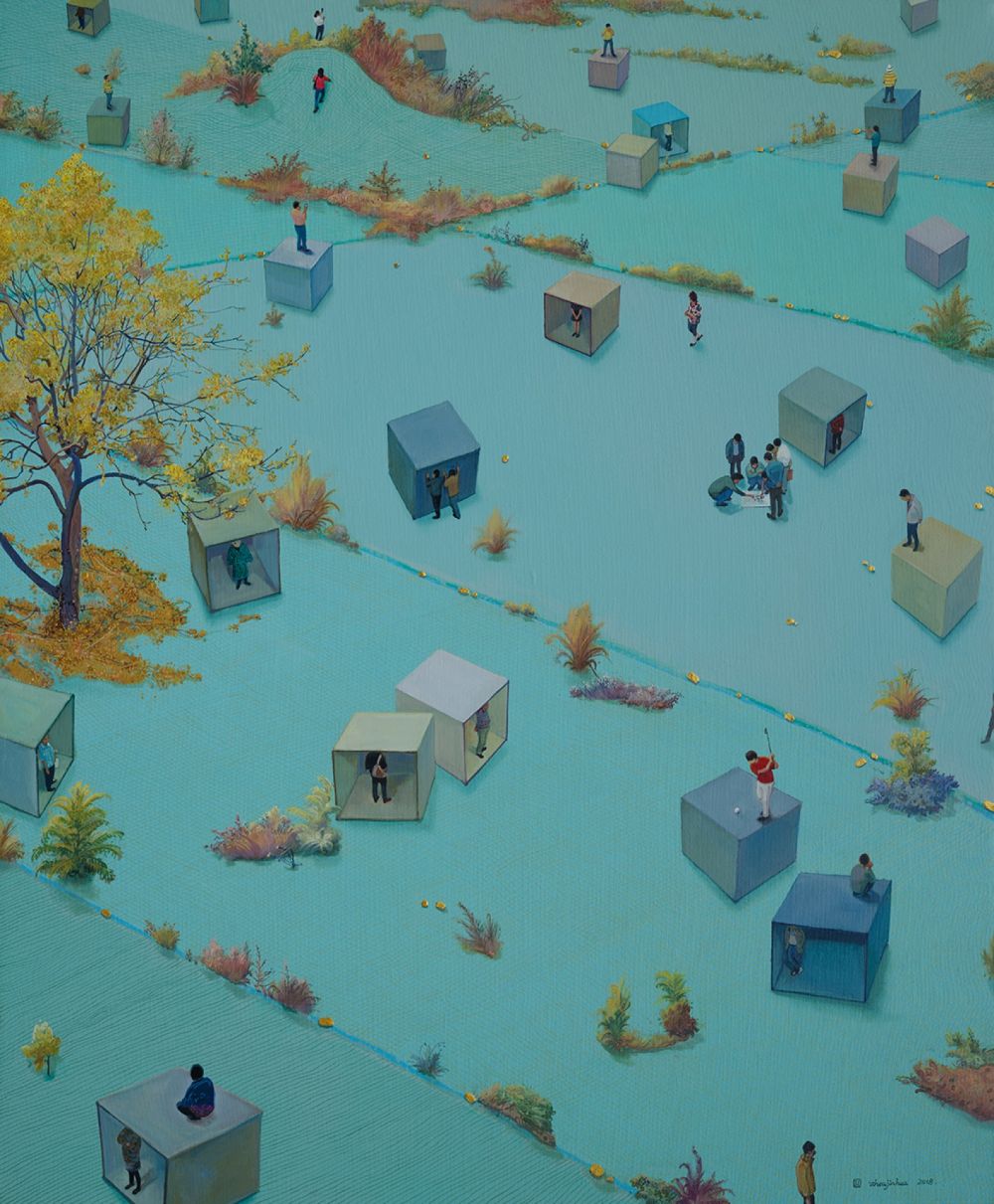 Autumn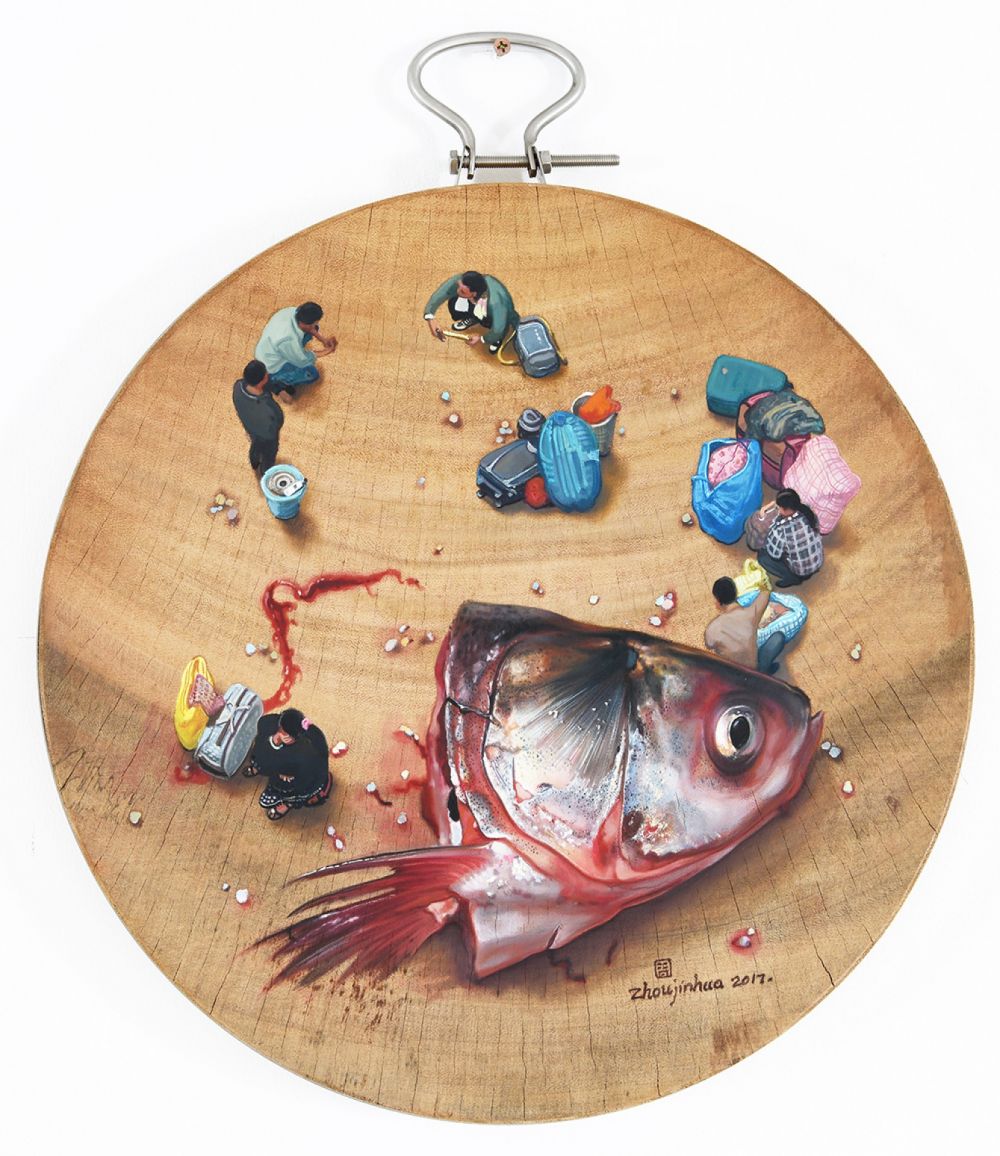 Fish

Moving Mountains

Wild Grass No.8