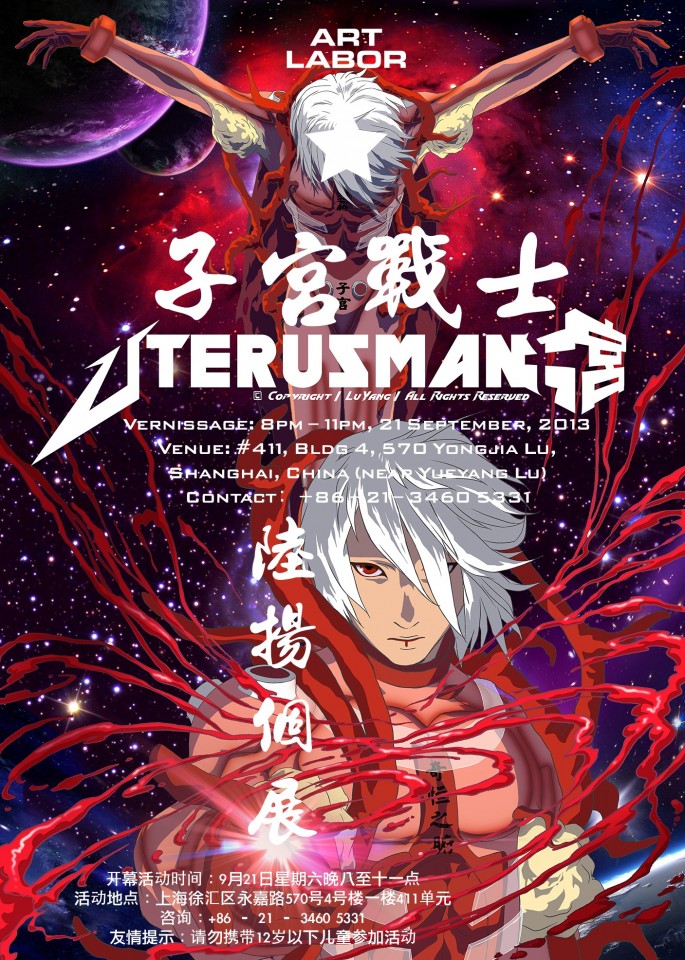 UTERUSMAN
September 21, 2013 - October 31, 2013
Please join us at ART LABOR for the official world-wide release event for China's rising new media star, a 3-D anime video about an androgynous superhero with very special powers, and a sophisticated plot line to save the future world from evolutionary disaster. This incredibly impressive anime is accompanied by a hundred page official character book, with art done by the enormously talented artist hhuuaazzii, and featuring the infamous Japanese "no gender" artist Mao Sugiyama, who is the model for Lu Yang's cosplay version of UTERMAN. The show will also feature manga imagery from the project and new prints by Lu Yang, along with other mixed media. The video features EDM, dubstep and electronic hip hop by famous production duo SQUARELOUD (IDMONN x TUNELEE) from Beijing.
The idea for the project came from Lu Yang's observation that the shape of the female uterus resembles a human with outstretched arms, and this was the genesis for the development of a non-gender character who does battle using a variety of biological means, many of which spring from our own genetic make up, or involve in her own words "genetic and hereditary properties, such as changing the enemy into a weaker and lower-level evolutionary species, or causing hereditary diseases or changing the enemy's sex to lower its fighting ability, and then attacking."
UTERUSMAN deals with the hidden issues of sexual orientation, genetics, reproduction, and problems with evolution.
Since graduating from The China Academy of Art in Hangzhou's new media program, Lu Yang has received massive worldwide attention. Her very first solo exhibition in 2010 at ART LABOR was a critic's pick with ART FORUM, and since then has shown in the Shanghai Biennale, the Guangzhou Triennial, The Royal Academy in the UK, with many other prestigious invitations too numerous to mention. She has also won residencies at the Fukuoka Asian Art Museum in Japan and the world renowned SymbioticA Lab at the University of Western Australia, Perth, among other important institutions, has been featured on VICE Magazine's Creator's Project twice, and is always someone to watch for the newest most radical art springing forth from a reinvigorated Chinese art scene.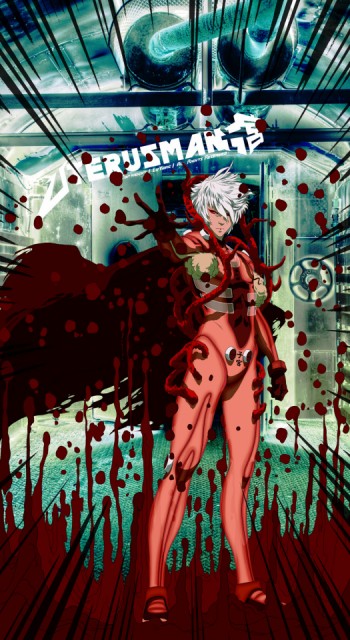 Blood Energy Attack – Blood Cells Attack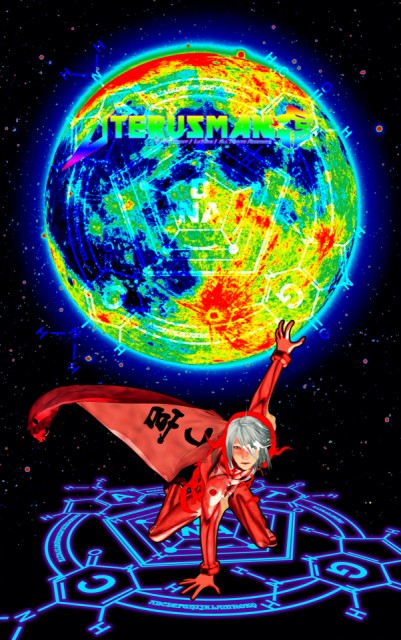 DNA Series Attack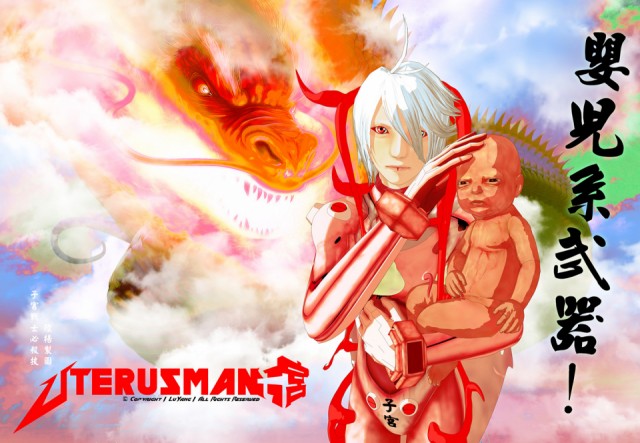 Baby Weapon #2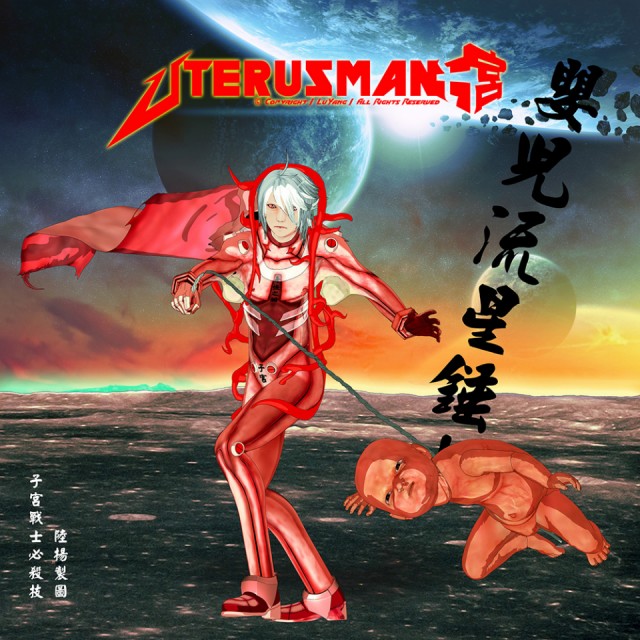 Baby Meteor Hammer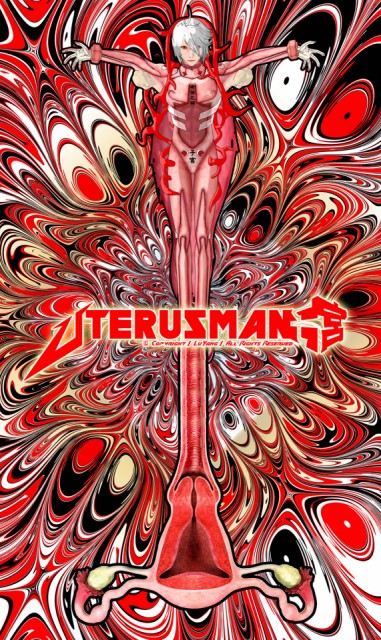 UTERUSMAN – Mirror Image of Uterus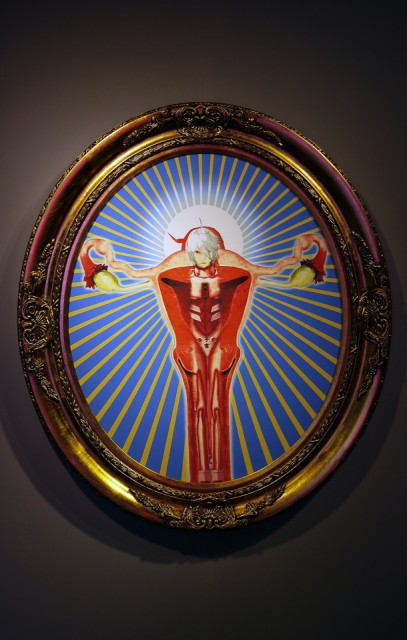 UTERUSMAN – Prototype Conceptual Diagram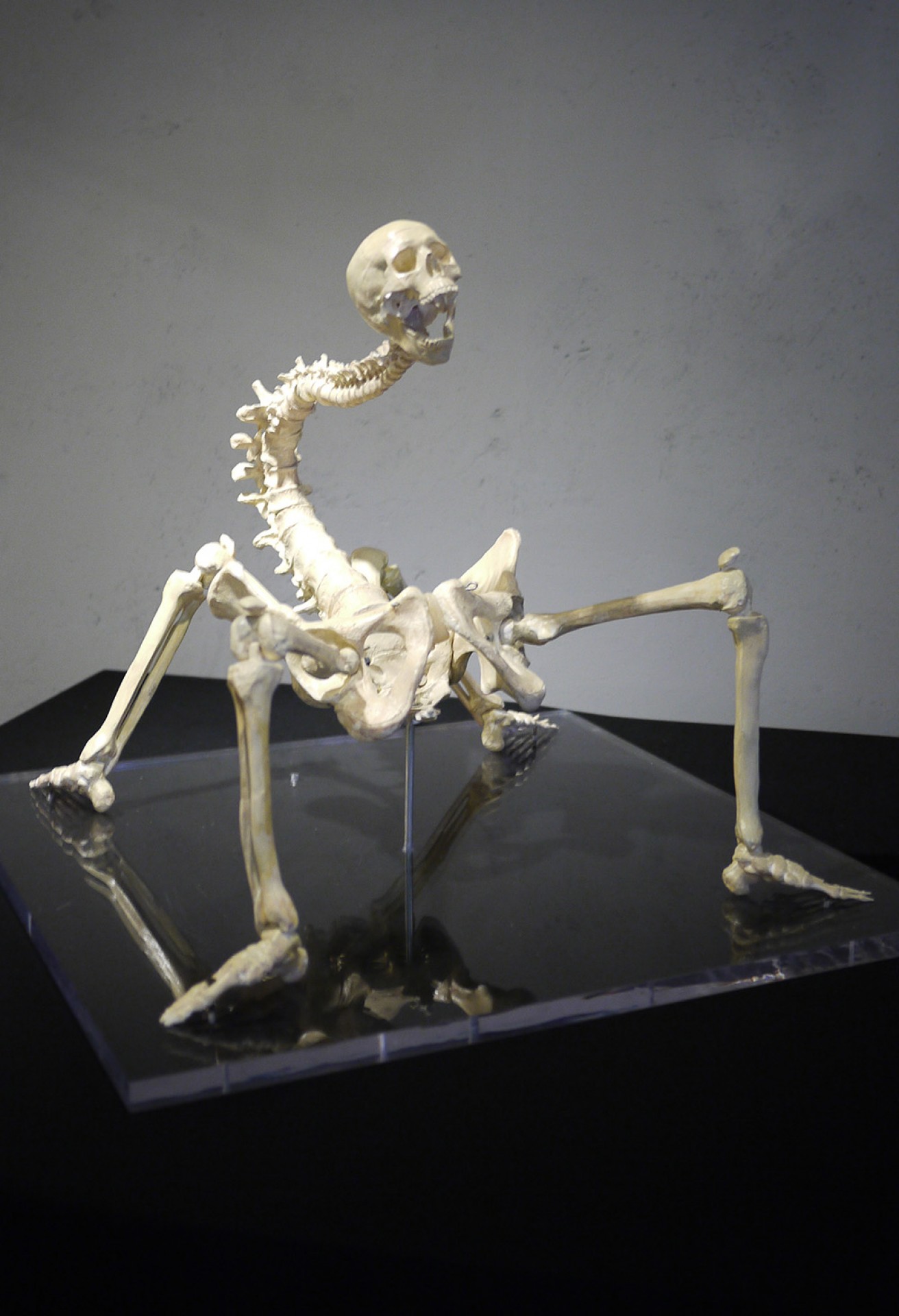 Pelvis Chariot Conceptual Model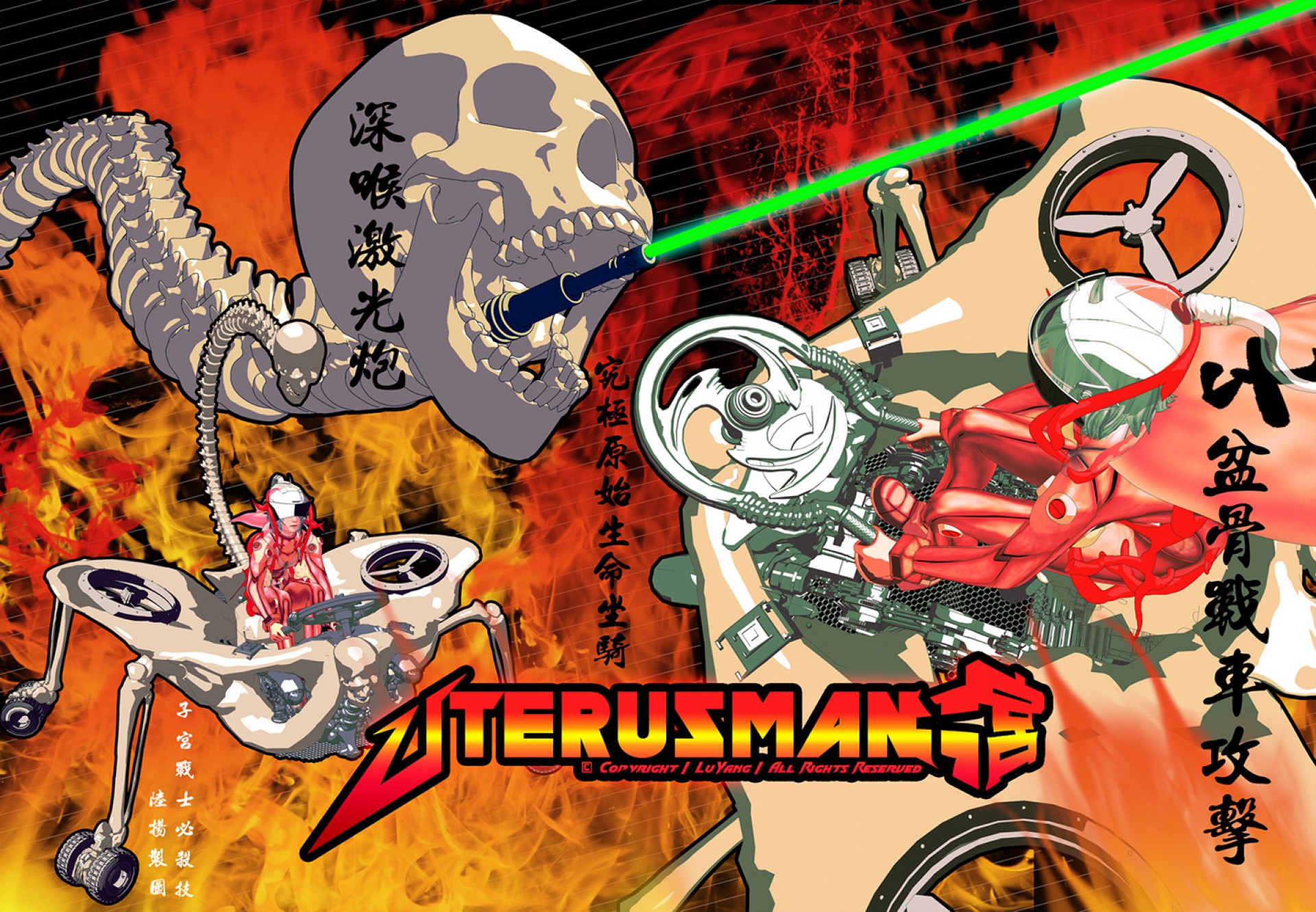 Pelvis Chariot Attack – Deep Throat Laser Cannon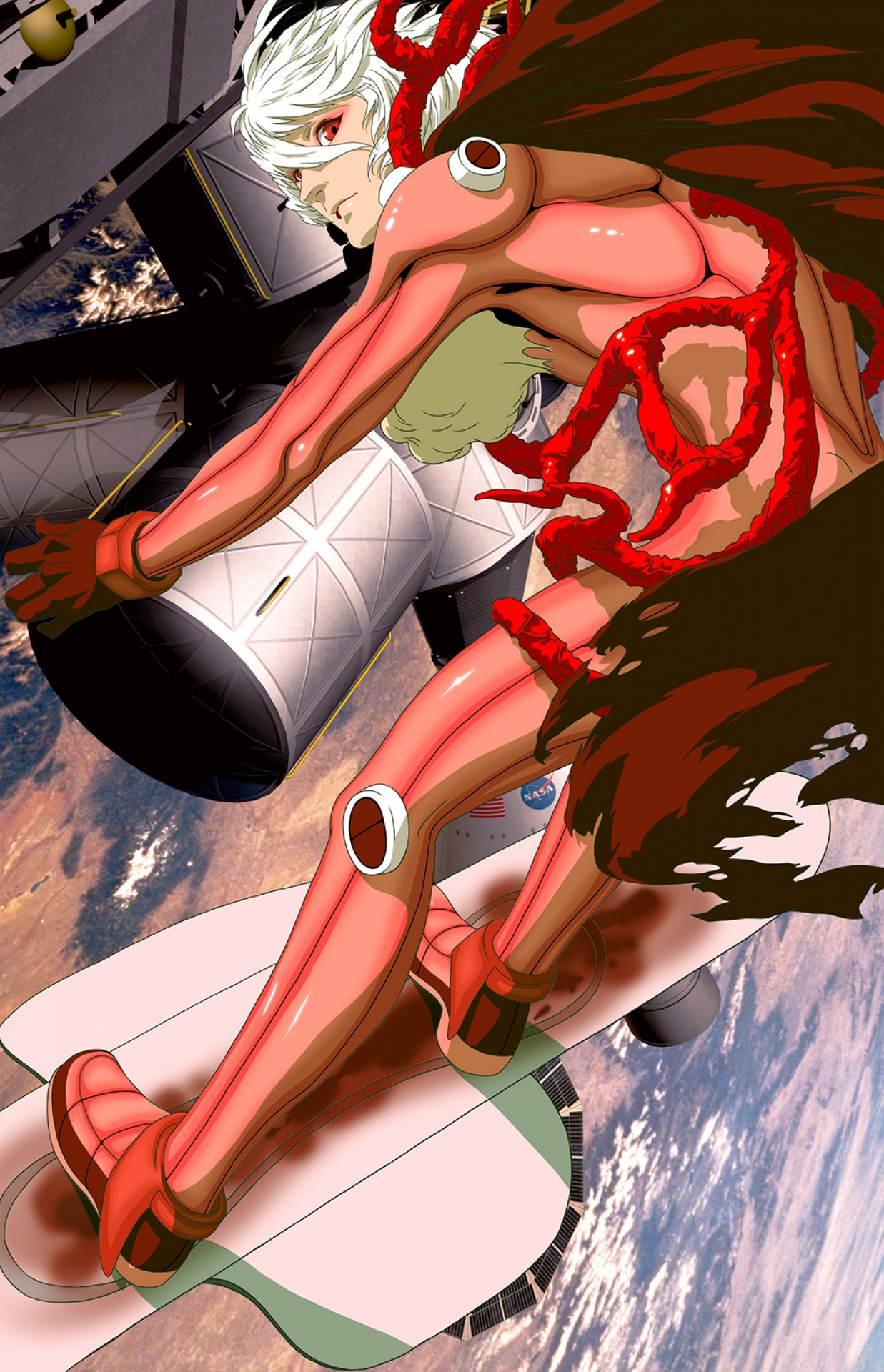 Sanitary Pad Hover Board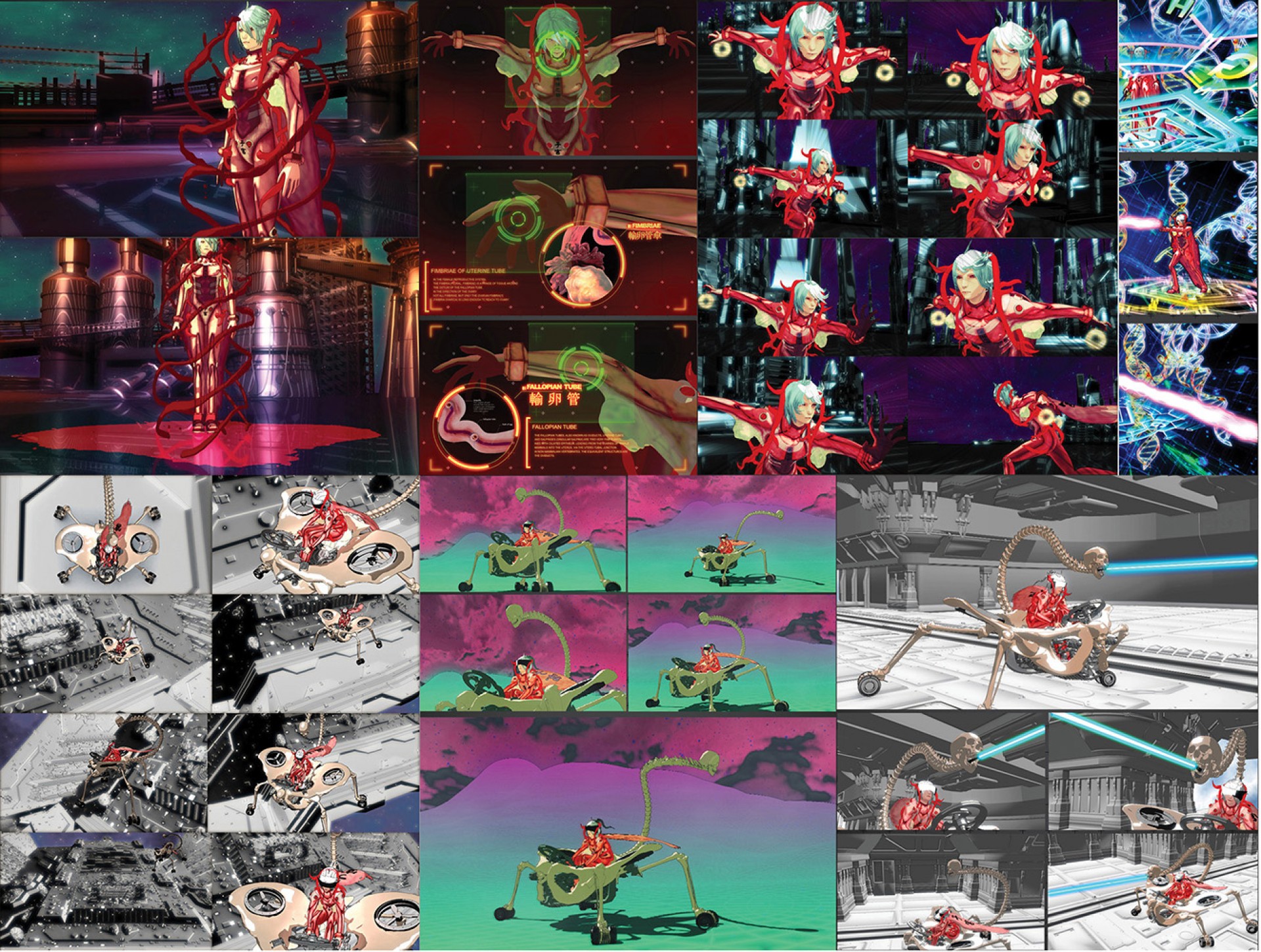 UTERUSMAN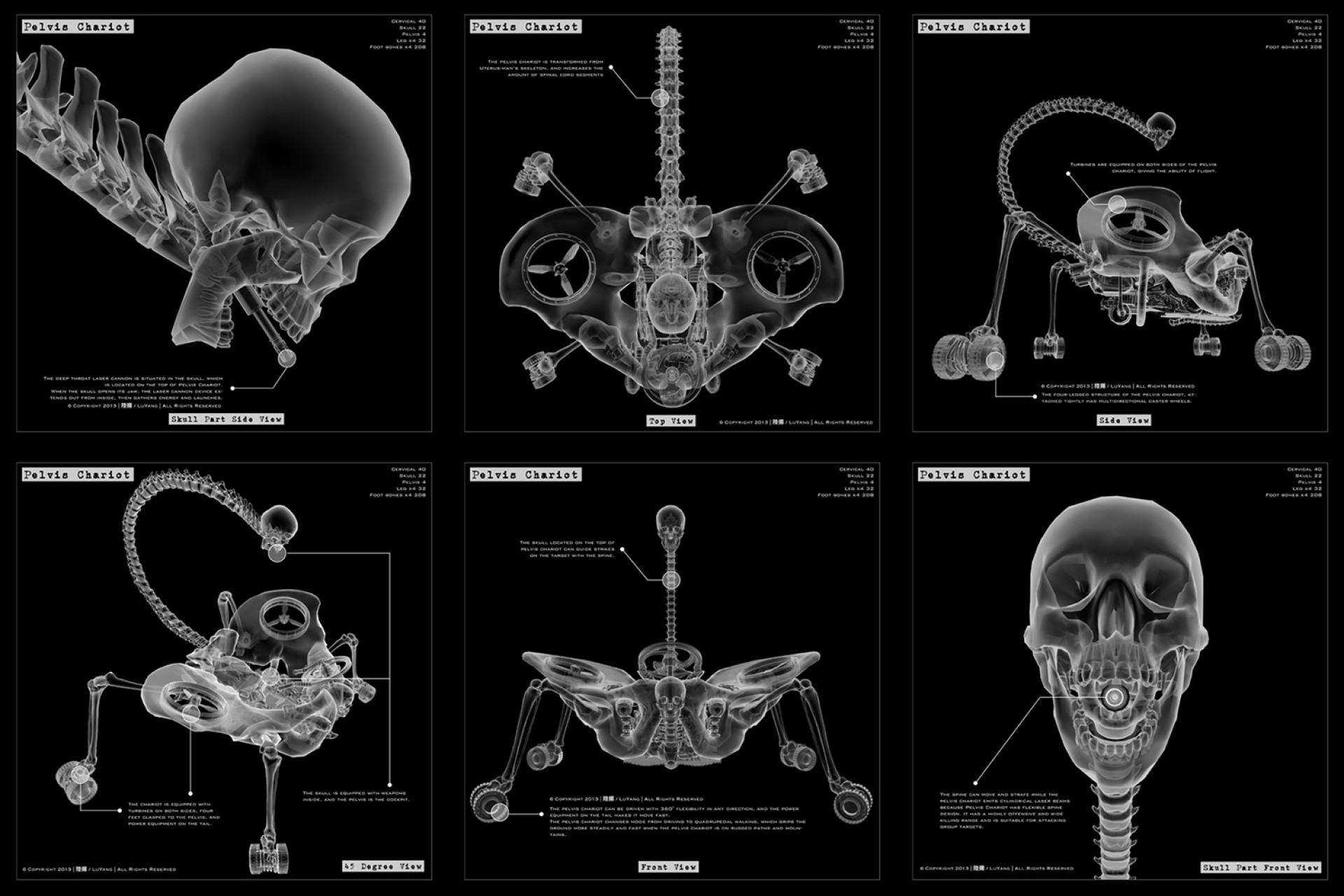 Pelvis Chariot – X-ray Diagrams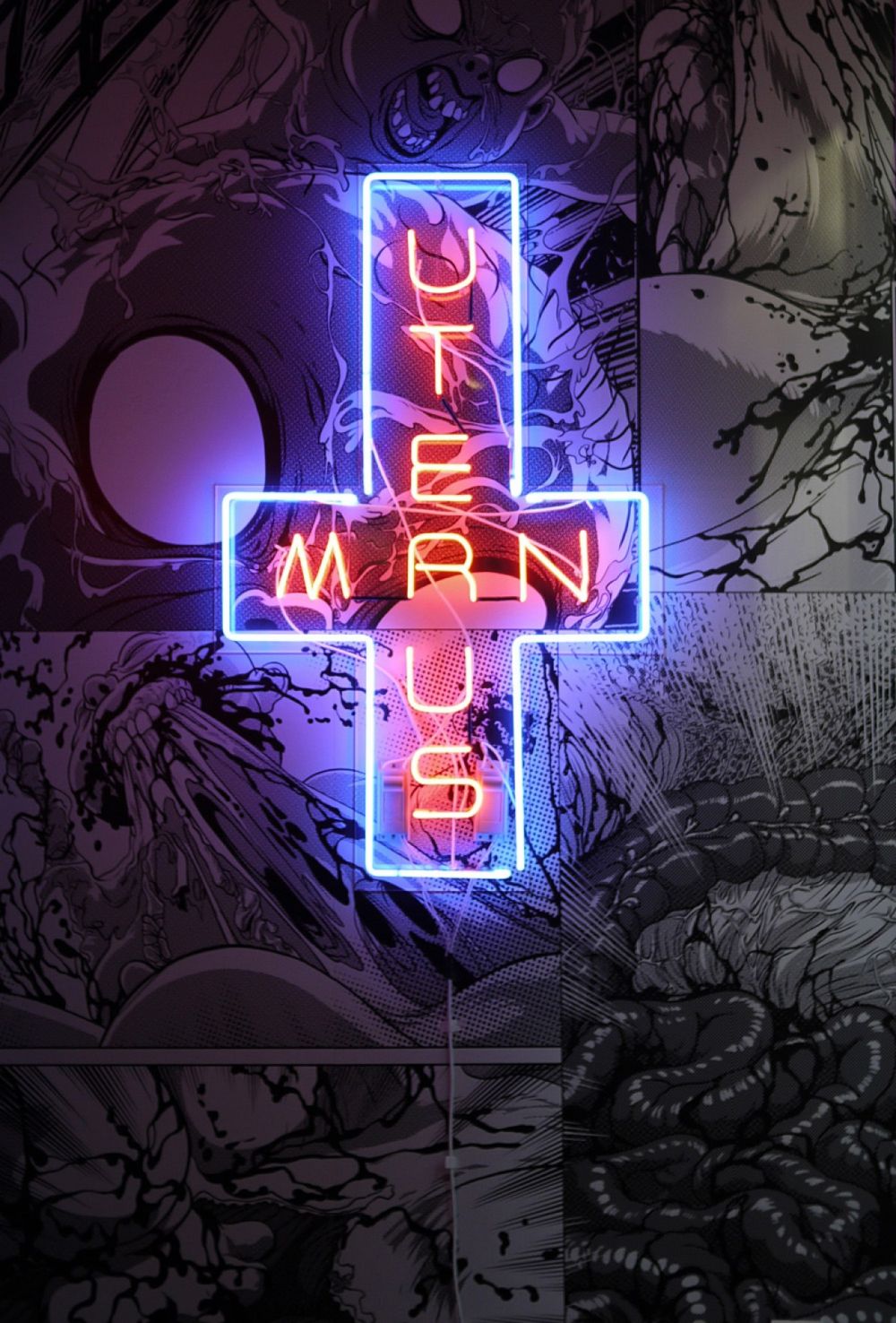 UTERUSMAN Inverted Cross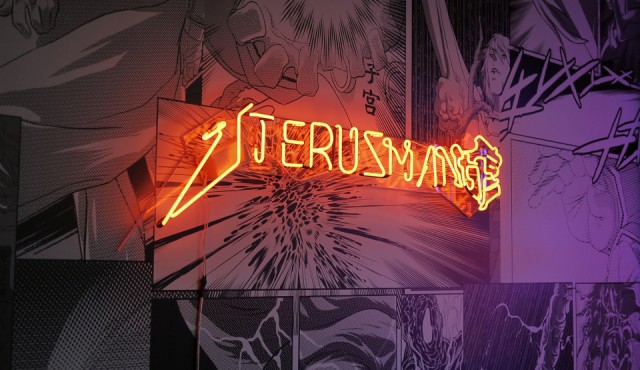 UTERUSMAN Logo