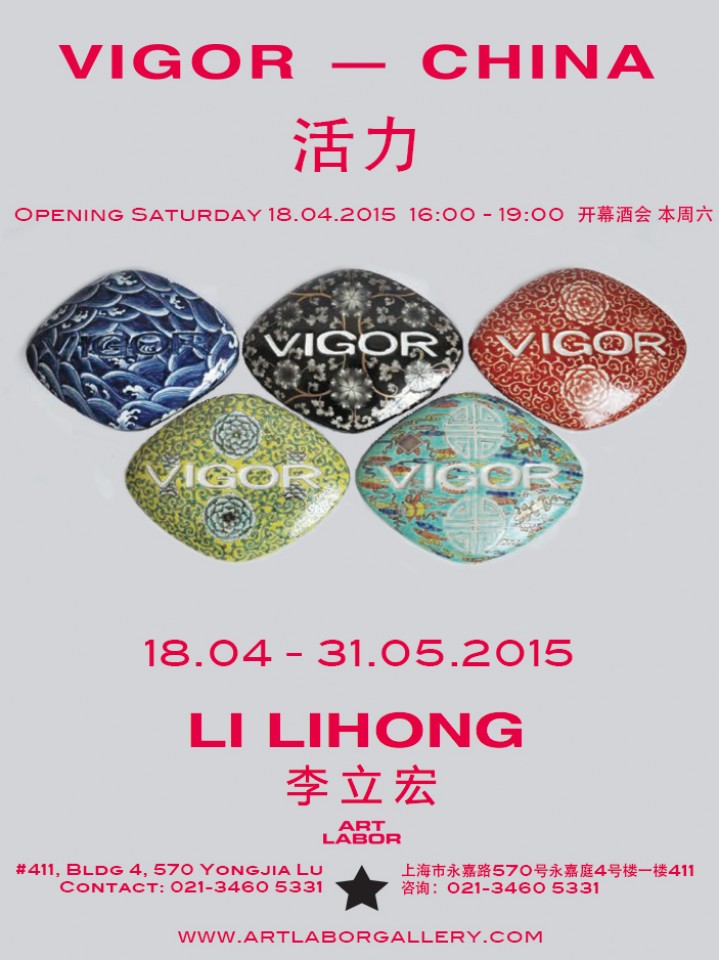 VIGOR – CHINA
April 18, 2015 - May 31, 2015
ART LABOR Gallery is very pleased to present Li Lihong's 活力 VIGOR – CHINA, a solo exhibition featuring brand new installation pieces, and a survey of his best artworks from the past decade!
The present day master in a long family line of porcelain sculptors going back to the emperor Tong Zhi in the early Qing Dynasty, Li Lihong was born and raised in Jingdezhen, Jiangxi, China, the ceramic capital of the country. He now teaches ceramics and sculpture at Shanghai Institute of Visual Art (formerly of Fudan University) in Songjiang, Shanghai.
His work has been featured at the Shanghai and Beijing Biennales and exhibitions across the globe, and can be found in such notable collections as the Victoria & Albert Museum, Boston Fine Arts, BYU museum, Durham University, amongst many other institutions and corporate collections, and hundreds of private collections worldwide. His artwork will be featured in a personal collaboration with Lane Crawford this Spring with a new very special limited edition of his famous porcelain "apple" sculpture.
He brings us an entirely new installation of two bodies of work, CLOUD REALM and REALM of ORCHID… alongside many never before shown works of his porcelain pop art interpretations of the iconic and unique!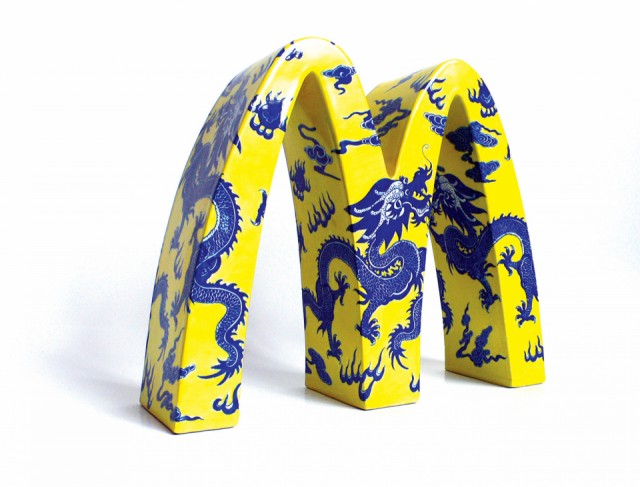 McDonald's - China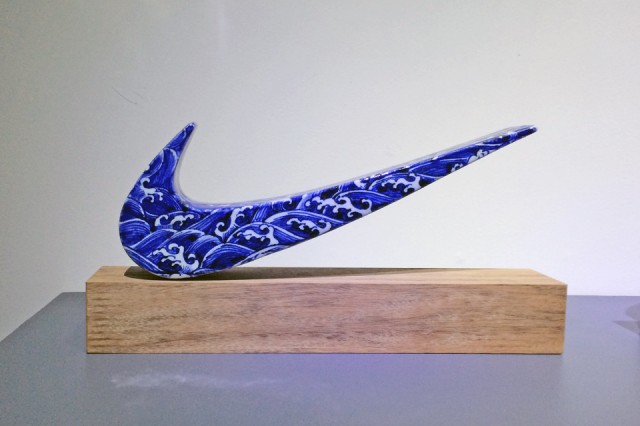 Nike – CHINA (small)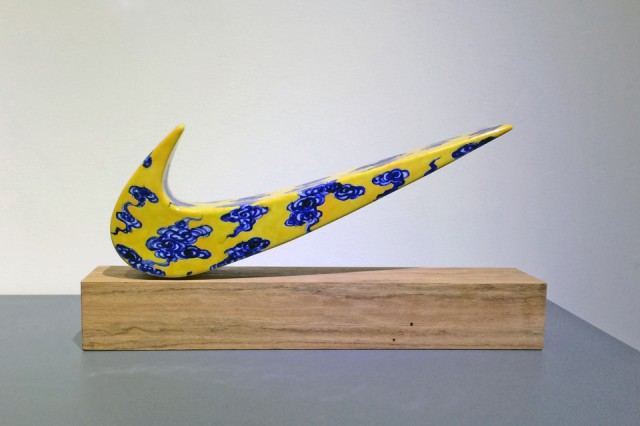 Nike – CHINA (small)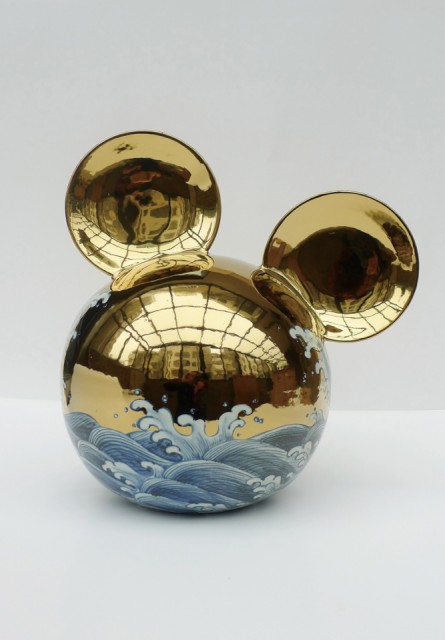 Mickey - CHINA (gold)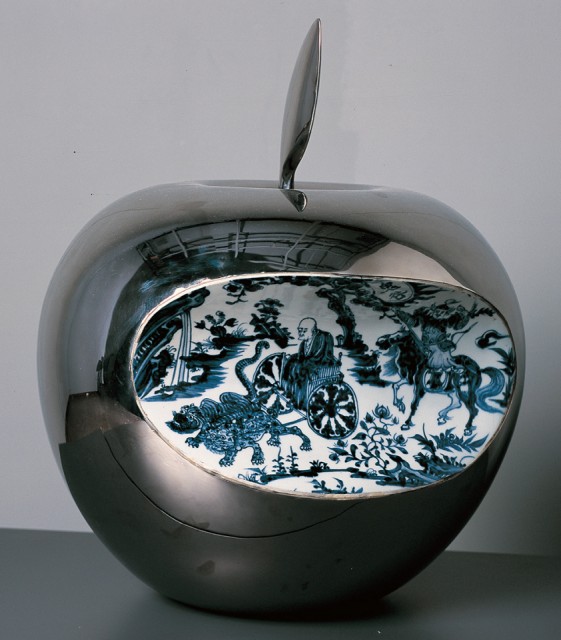 Apple –CHINA (Gui Gu Xia Shan)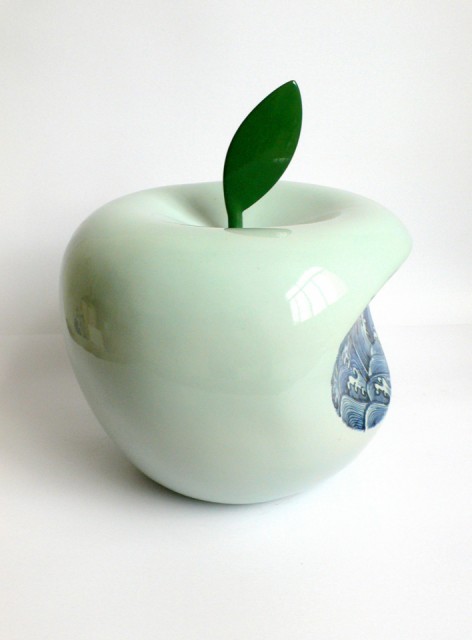 Apple - CHINA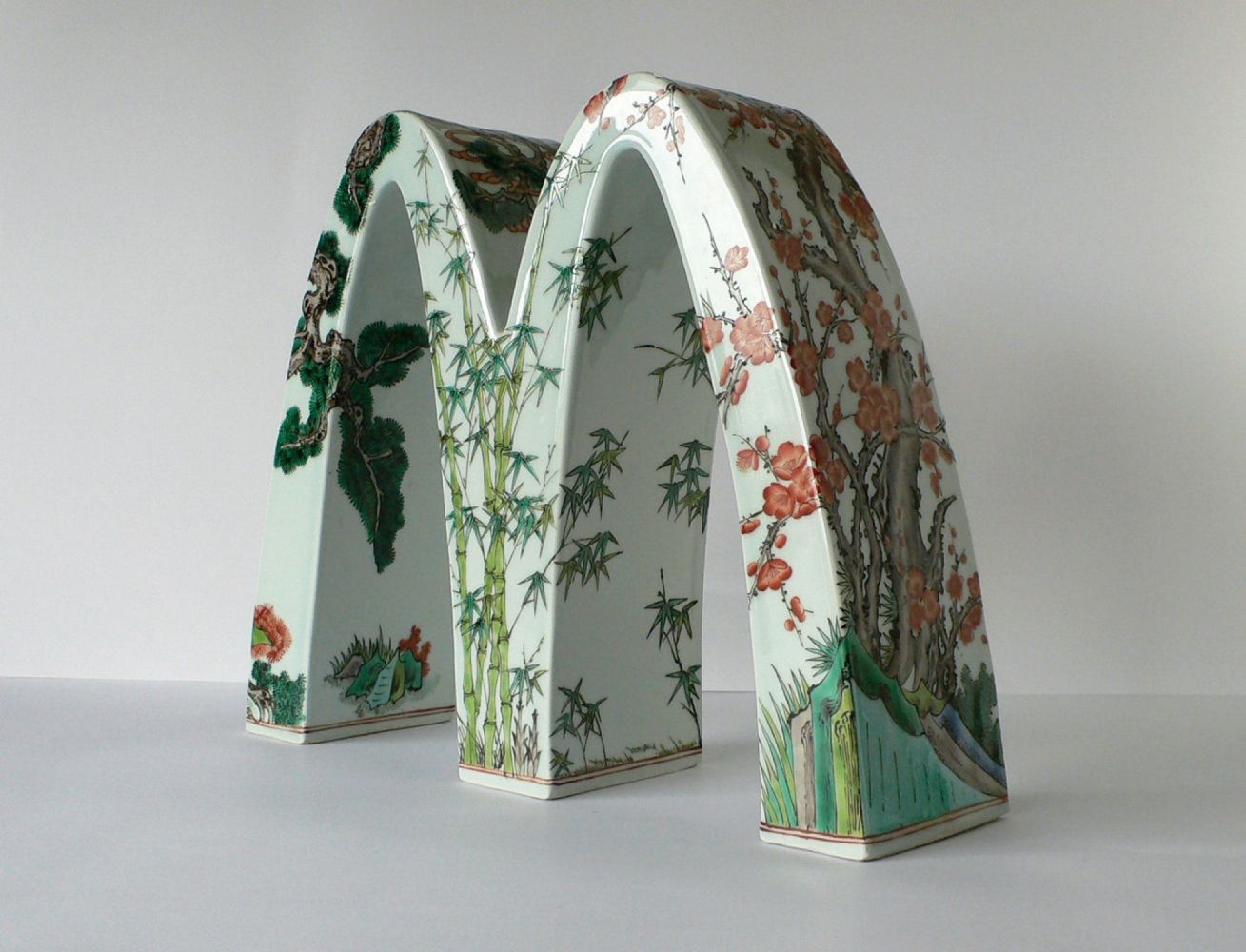 McDonald's - CHINA (three friends in winter)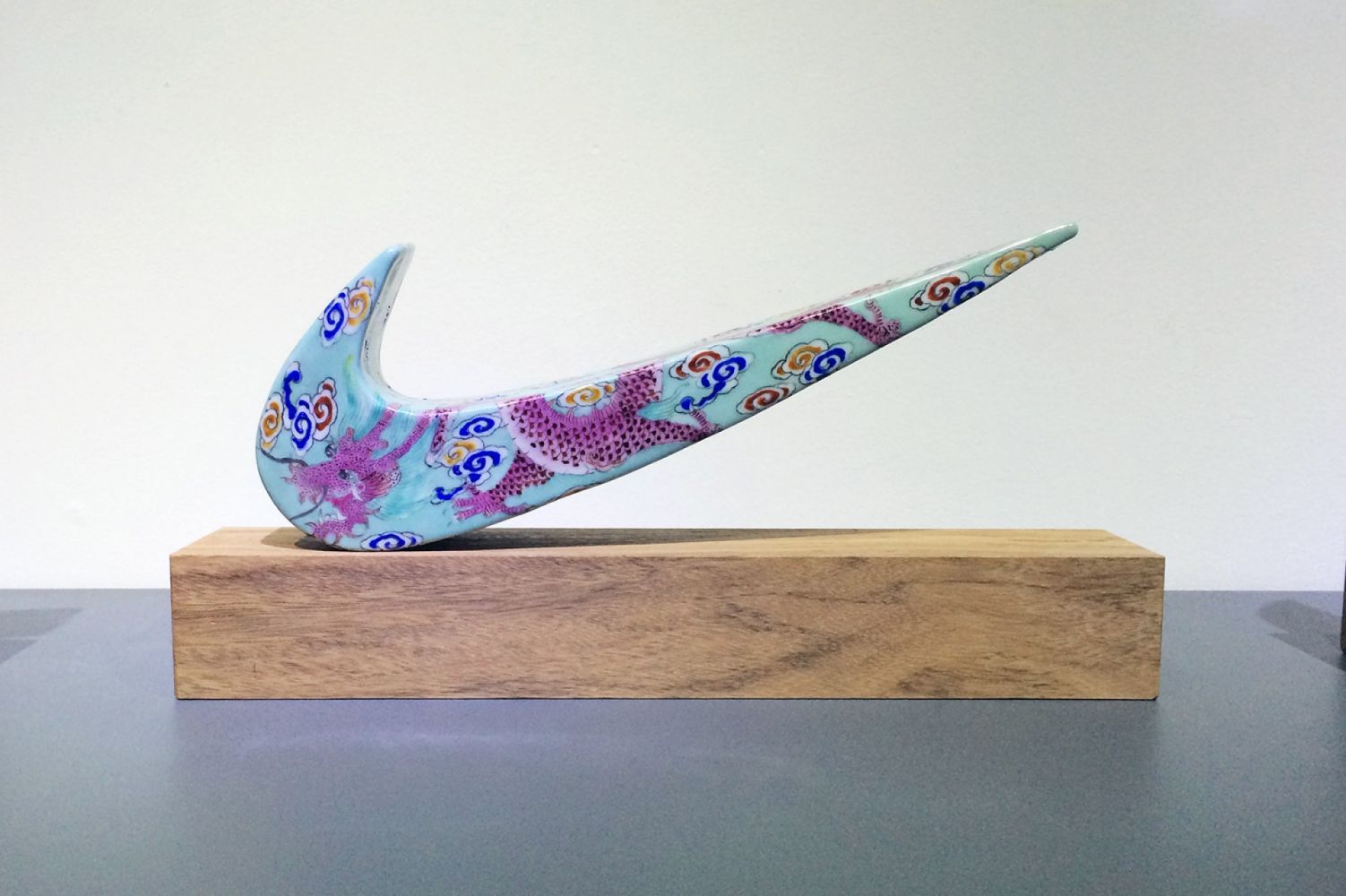 Nike – CHINA (small)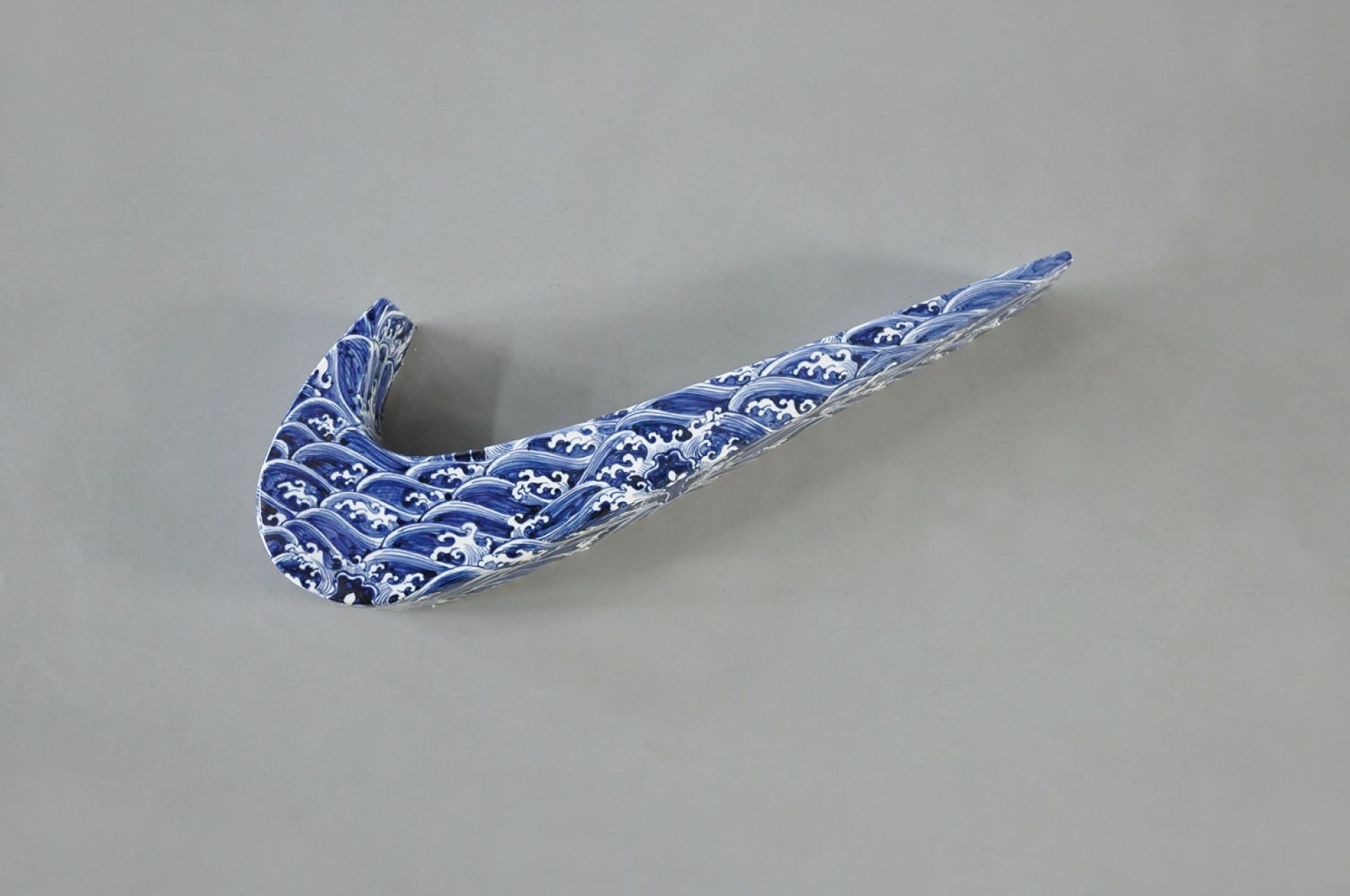 Nike - CHINA (L)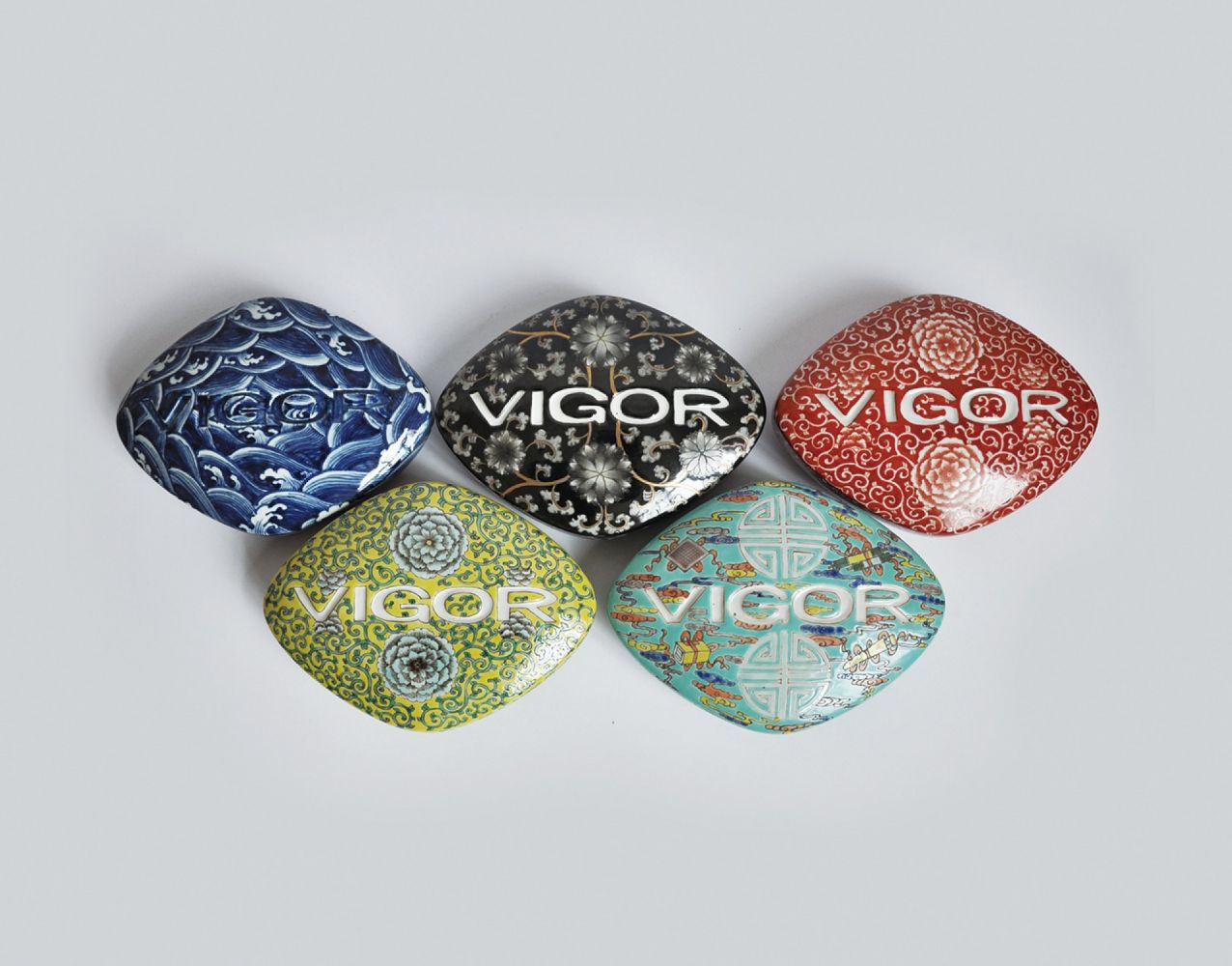 VIGOR Olympic -CHINA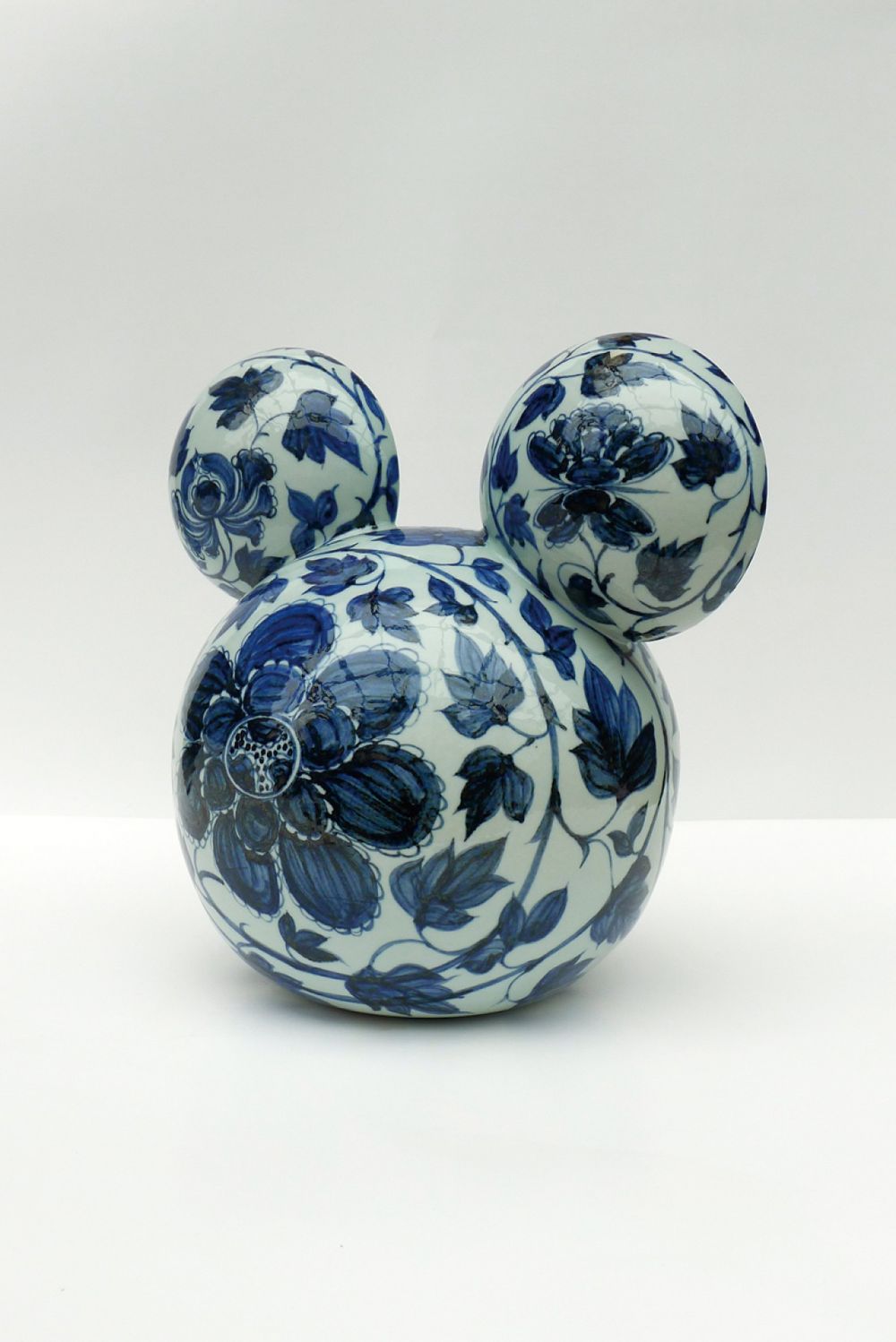 Mickey – CHINA (blue and white)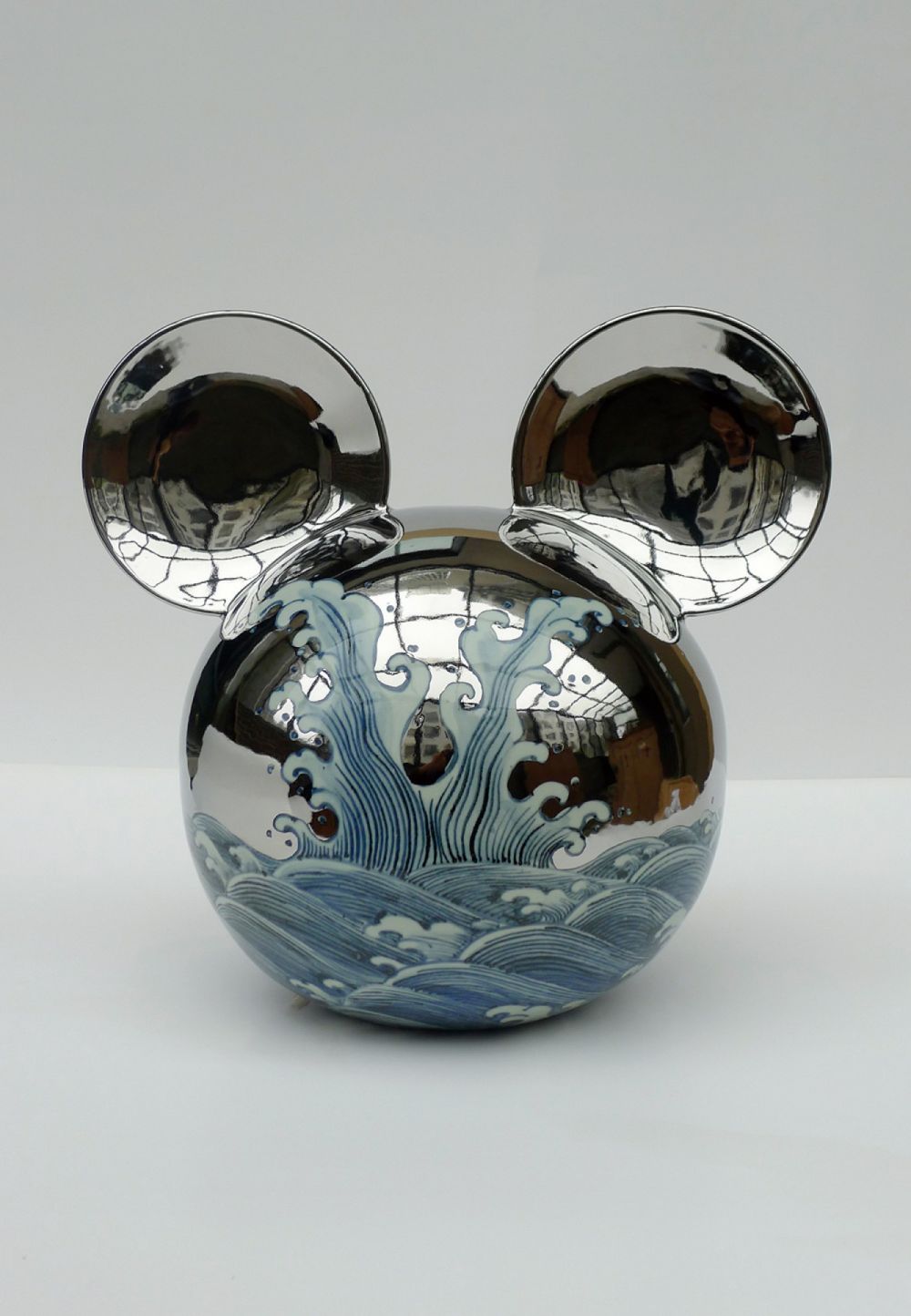 Mickey – CHINA (silver color)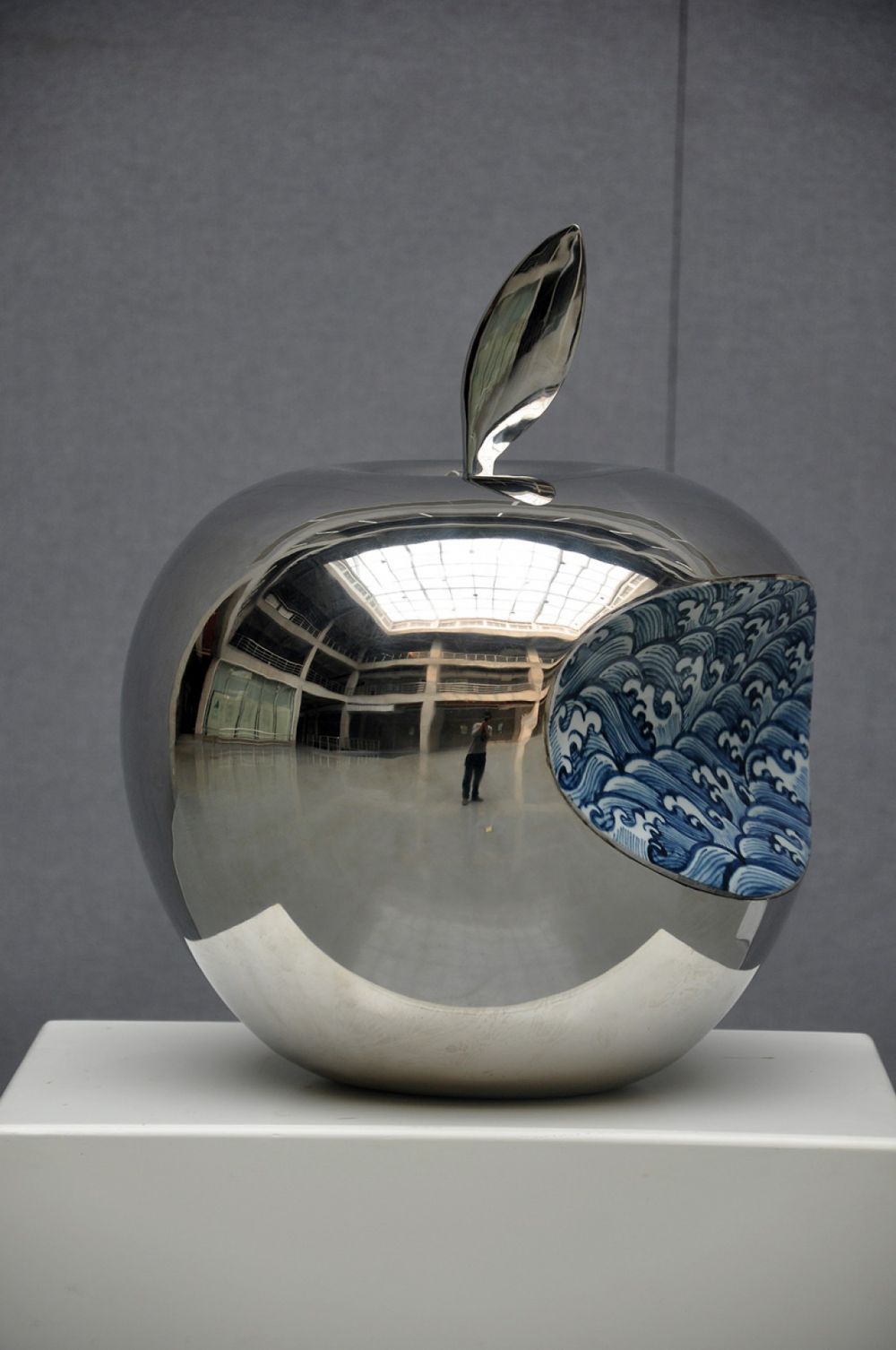 Apple - CHINA (sea waves)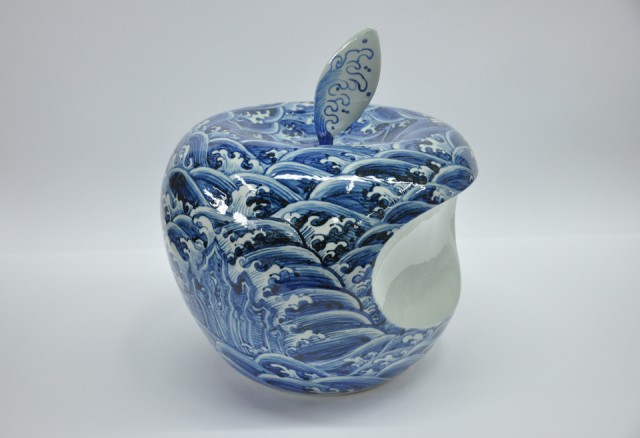 Apple - CHINA (sea wave)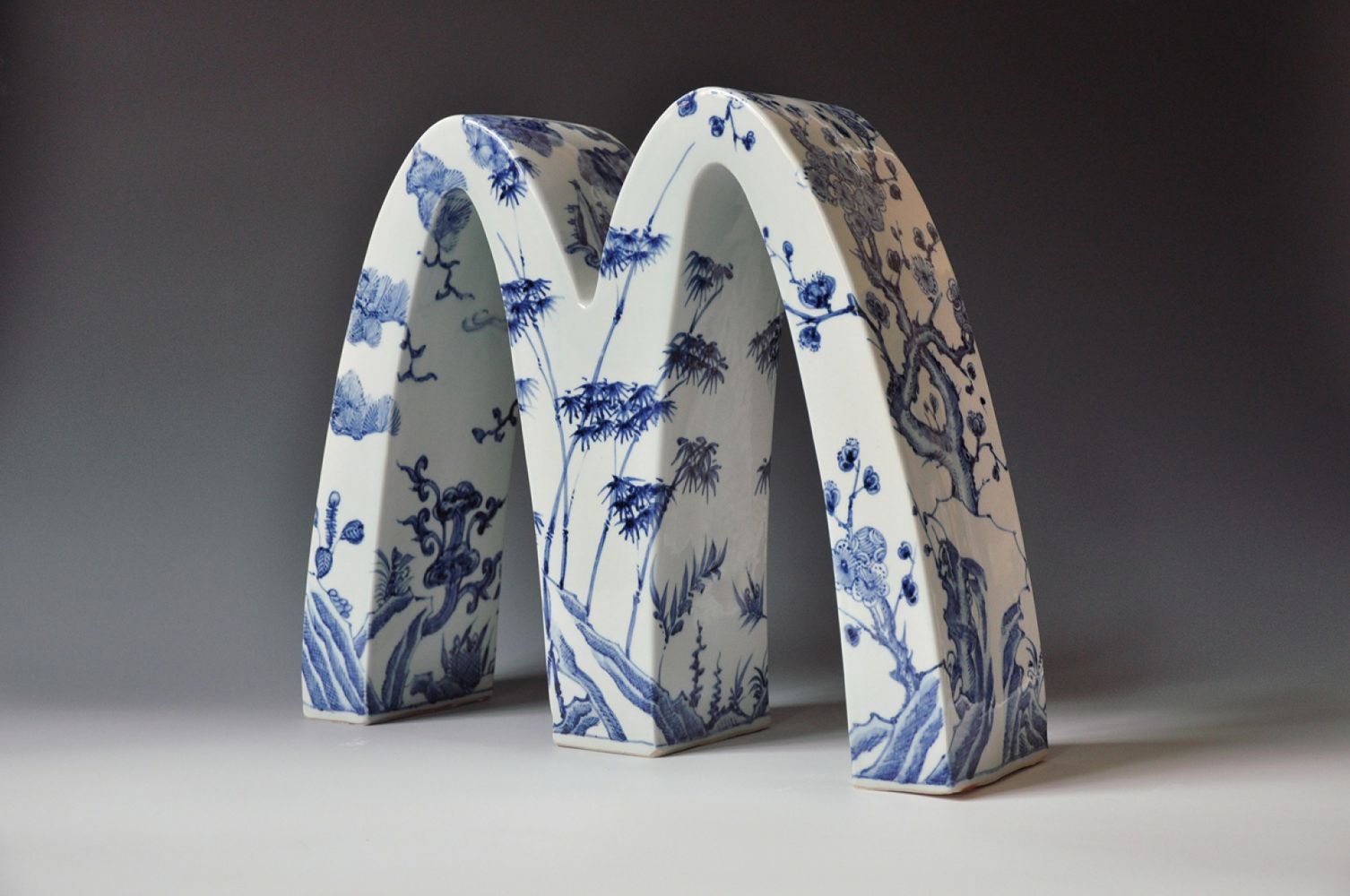 McDonald's - CHINA (three friends in winter)