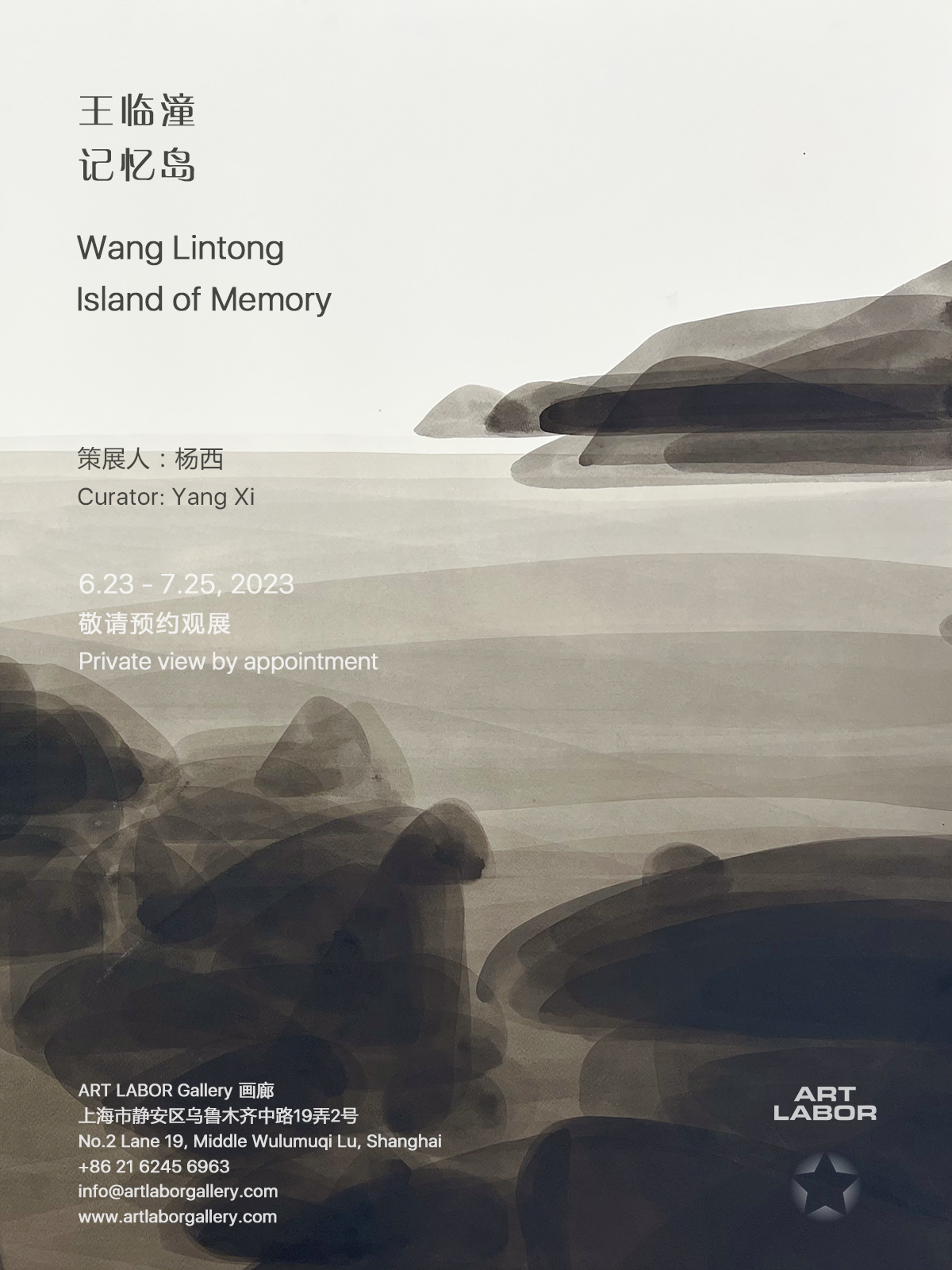 Wang Lintong: Island of Memory
June 23, 2023 - July 25, 2023
ART LABOR Gallery is very pleased to present Wang Lintong's solo exhibition "Island of Memory," which will take place from June 23rd to July 25th, 2023.
Using delicate shades of black, white, and gray as the visual thread, these new works traverse his entire oeuvre. People often repeat when they wish to describe things they want to express, with each description filtering out certain information, gradually distancing themselves from the essence of the subject and becoming a perpetually corrected expression. In a similar fashion, Wang Lintong chooses to cover the canvas layer by layer with pure white oil paint, each layer representing a step towards perfecting the image, until the entire composition reveals a pure world.
Memories operate in a similar manner. For the artist, a most vivid childhood memory is a scene of lighting a fire in the wilderness. The flickering flames emit a sense of uncertainty, accompanied by a lingering anxiety. The burning process of the fire, from the ignition to ember, seems to conceal an indescribable pattern. These uncertainties and anxieties are an offspring of his recollection of lighting fires in the wilderness during his childhood. However, within these clear memories, he can barely distinguish between what was real and what is fictional. Often, the most genuine feeling arises from constantly remembering how things should be, which the brain then will encapsulate in place, gradually solidifying into a resolute memory, while the true image becomes increasingly blurred and fades from memory. It is not until adulthood that memories of past growth and expectations for the future become a form of fiction. The past is already gone, existing solely in recollection, never to be relieved. The future has never arrived, existing only in imagination, even if imagining the future is based on past memories. When the future becomes the present reality, it differs vastly from the previously imagined future. Whenever one carefully observes things that have become factual, those facts transform into memories of the past.
Whether it is the scenery before our eyes or the landscapes within our hearts, time is the sole measure of distance. Art is a form of exposition, and painting is just one of its means of expression. Wang Lintong freezes time through painting because his work draws inspiration from the continuation of life experiences. It represents the reproduction of a specific scene from memory, an extension of certain emotions in communication, an awakening of consciousness in contemplation, and the manifestation of certain images in imagination. Wang Lintong weaves a secret garden through his paintings, an inner world that exists parallel to the external world, following solitude and melancholy after the clamor subsides.
Born in Shaanxi Province in 1984, Wang Lintong graduated with his BA and MA degrees from the Xi'an Academy of Fine Art in 2006 and 2011. Wang has been a professional artist since his MA graduation. He has been exhibiting at home and aboard since 2007. His recent solo exhibitions include Island of Memory, ART LABOR Gallery, Shanghai (2023), The Visible Thoughts, ART LABOR Gallery, Shanghai (2022); The Coral Bleaching, Draftsmanship, Cloak and Breeze, Xi'an Art Museum, Xi'an (2021); The Nihility of Mountain, MOU Art, Beijing (2016). His recent selected group exhibitions include Electric Picnic, ART LABOR Gallery, Shanghai (2021); Yuanzhang Appreciates Stones II, Piao Piao Gallery, Taipei (2021); @riginal: Inter-Youth Painting Exhibition, Art Museum of China Academy of Fine Art, Hangzhou (2019); Meridian: Contemporary Chinese Works on Paper, Volcano Theatre, Swansea Wales, UK (2018); Modern Culture and Art Festival, Shaanxi Province Art Museum, Xi'an (2017); Breaking the Barrier: Xi'an Contemporary Art Exhibition, Hubei Museum of Art, Wuhan / Blue Roof Museum, Chengdu (2017). Wang Lintong currently lives and works in Xi'an.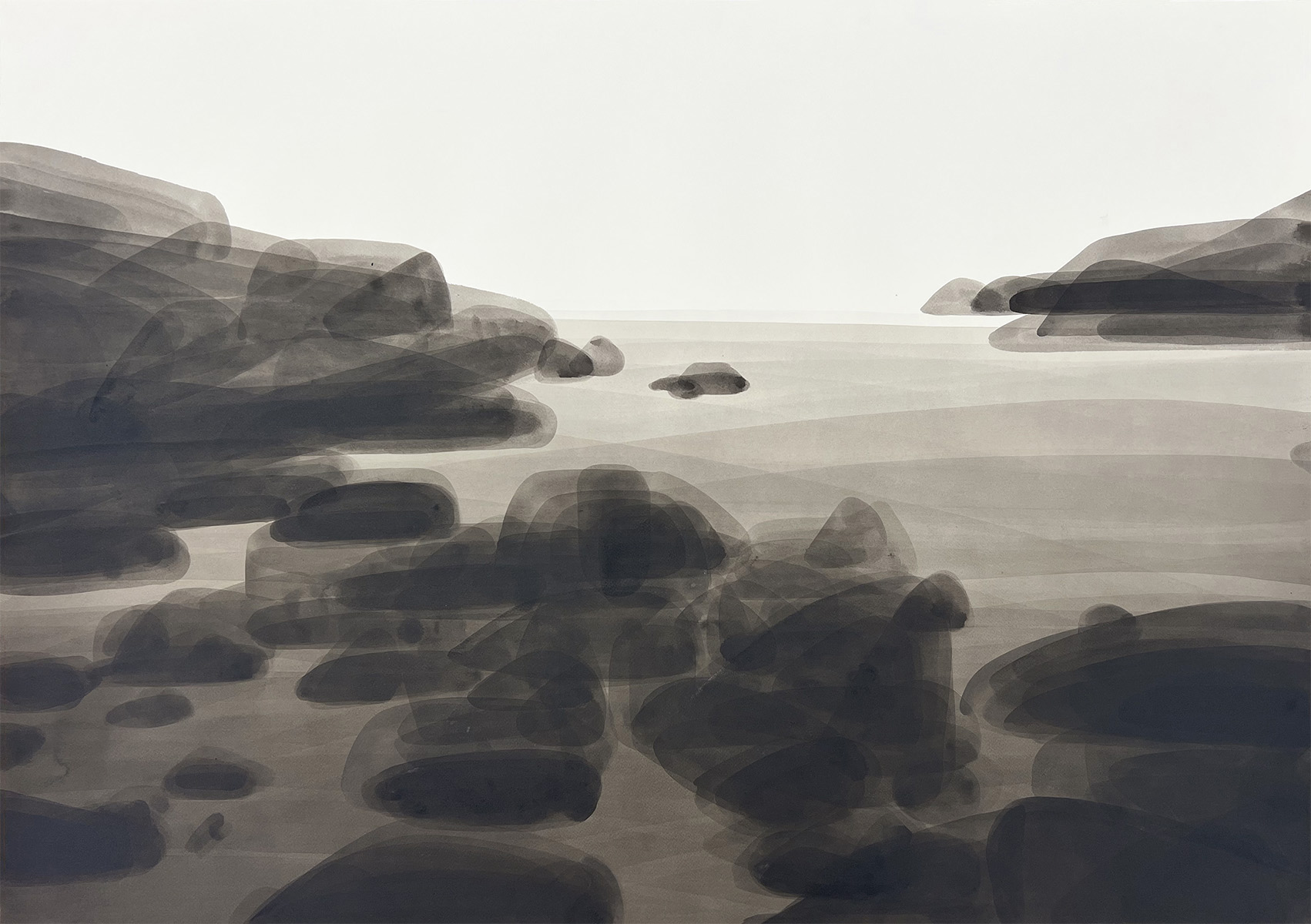 Stones by the Sea No.1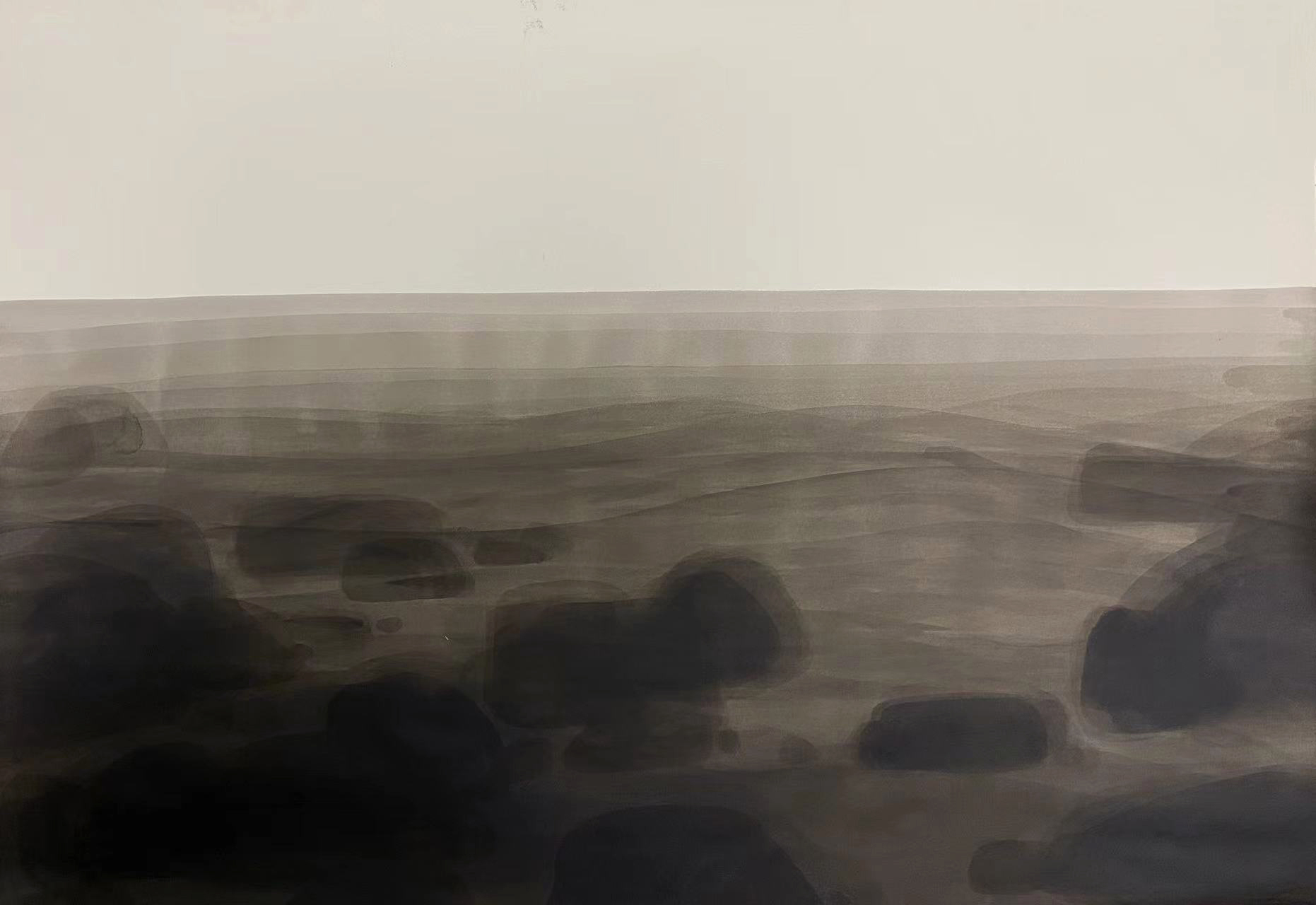 Stones by the Sea No.2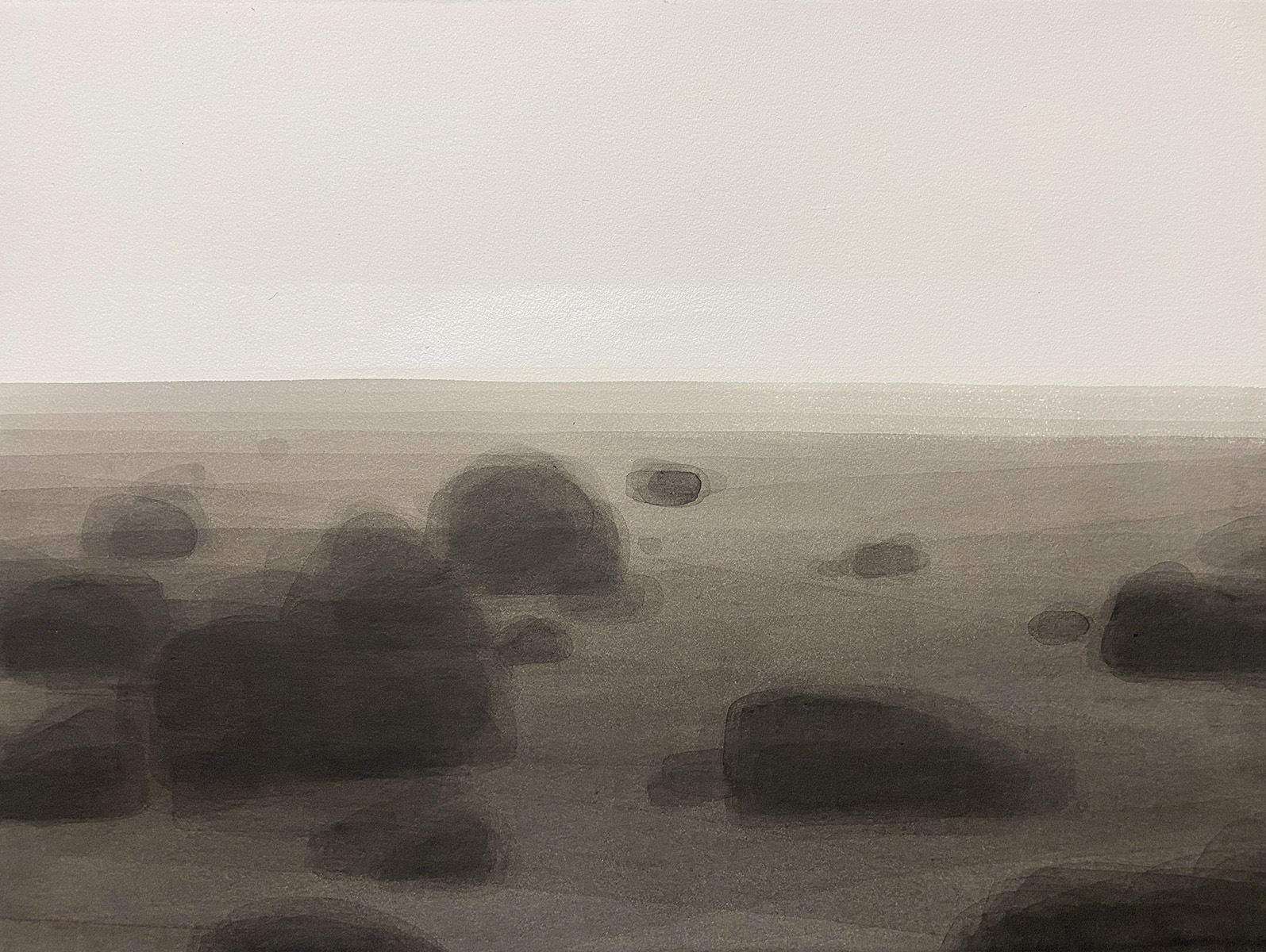 Stones by the Sea No.3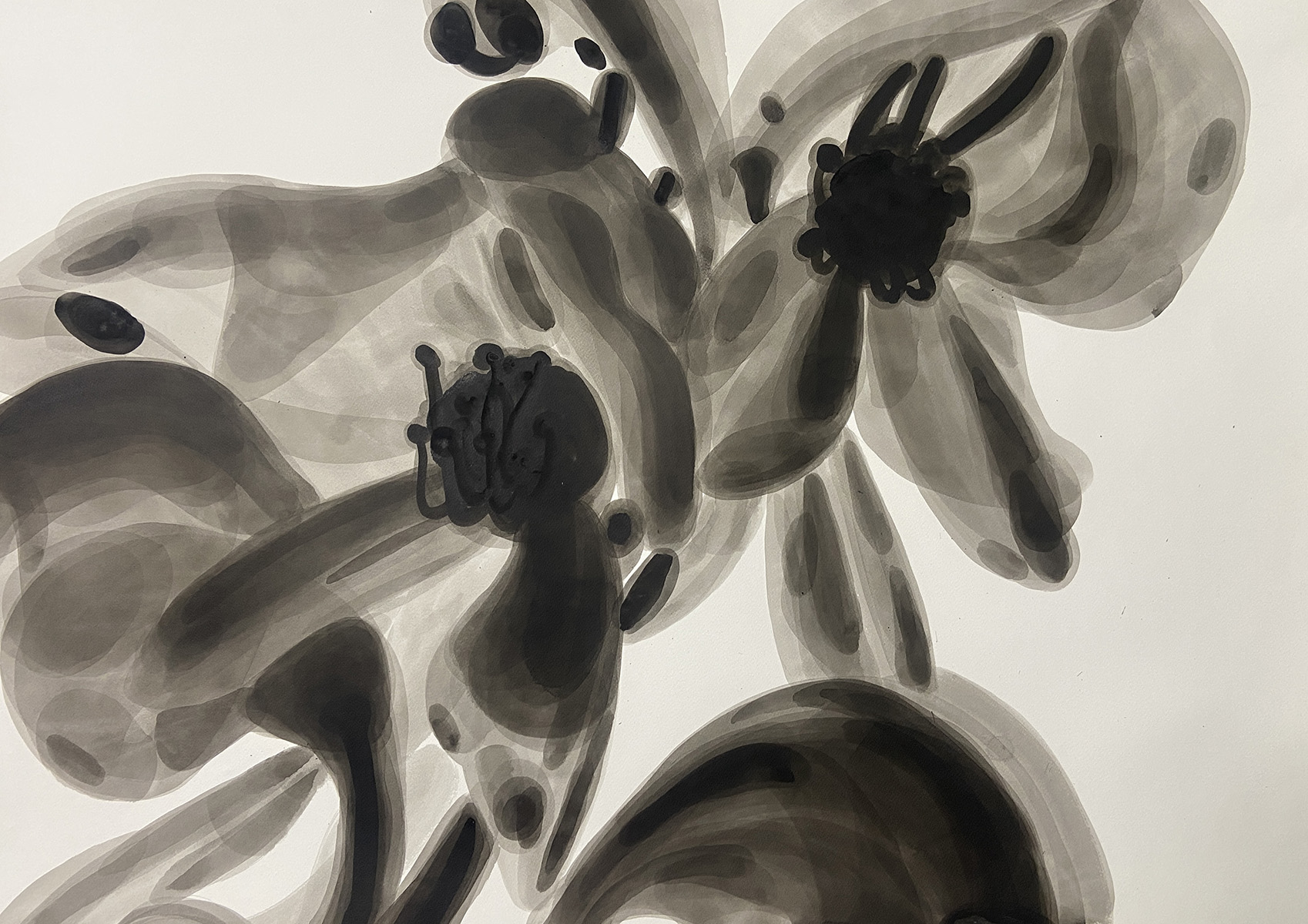 Garden of Cerberus

Secret Garden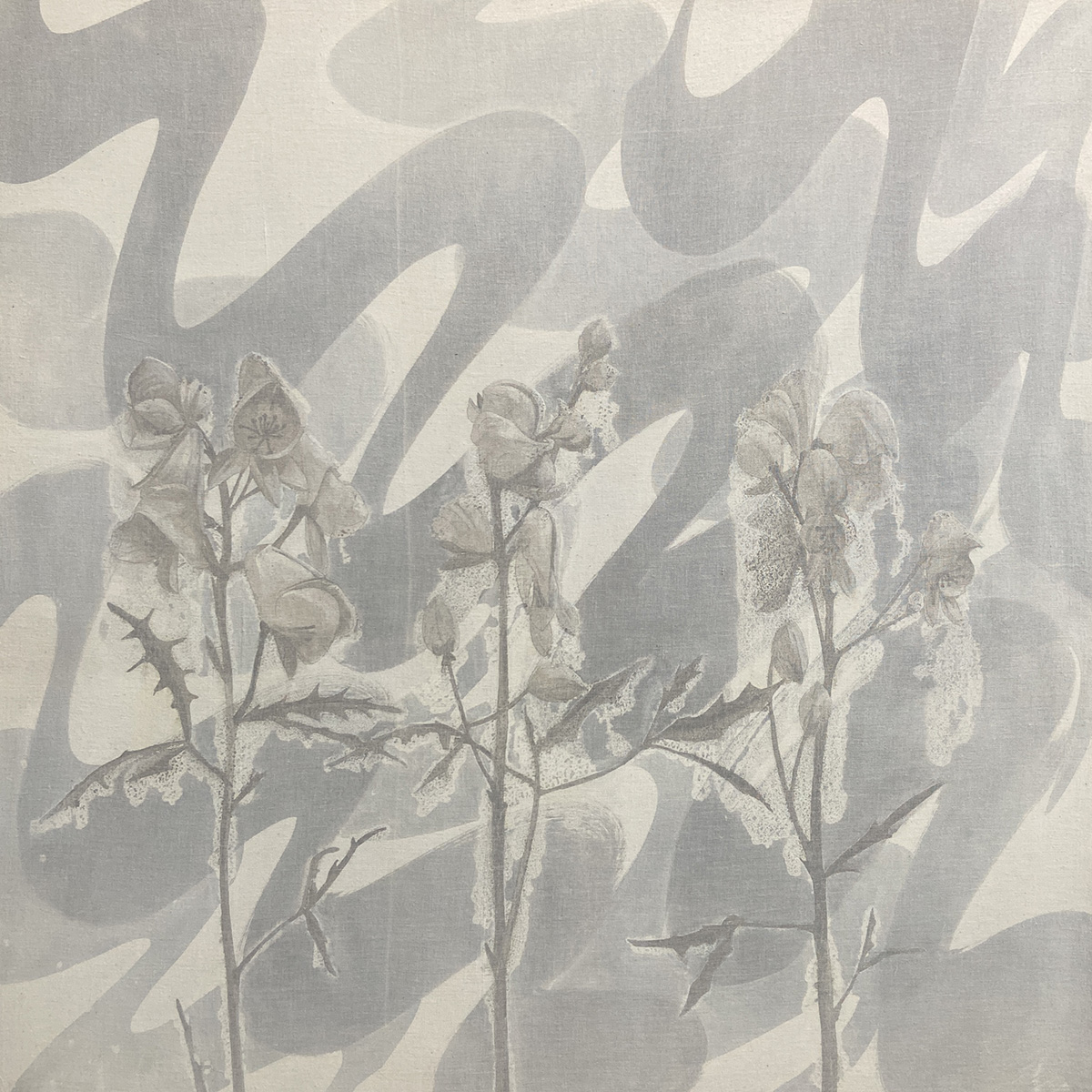 Garden of Cerberus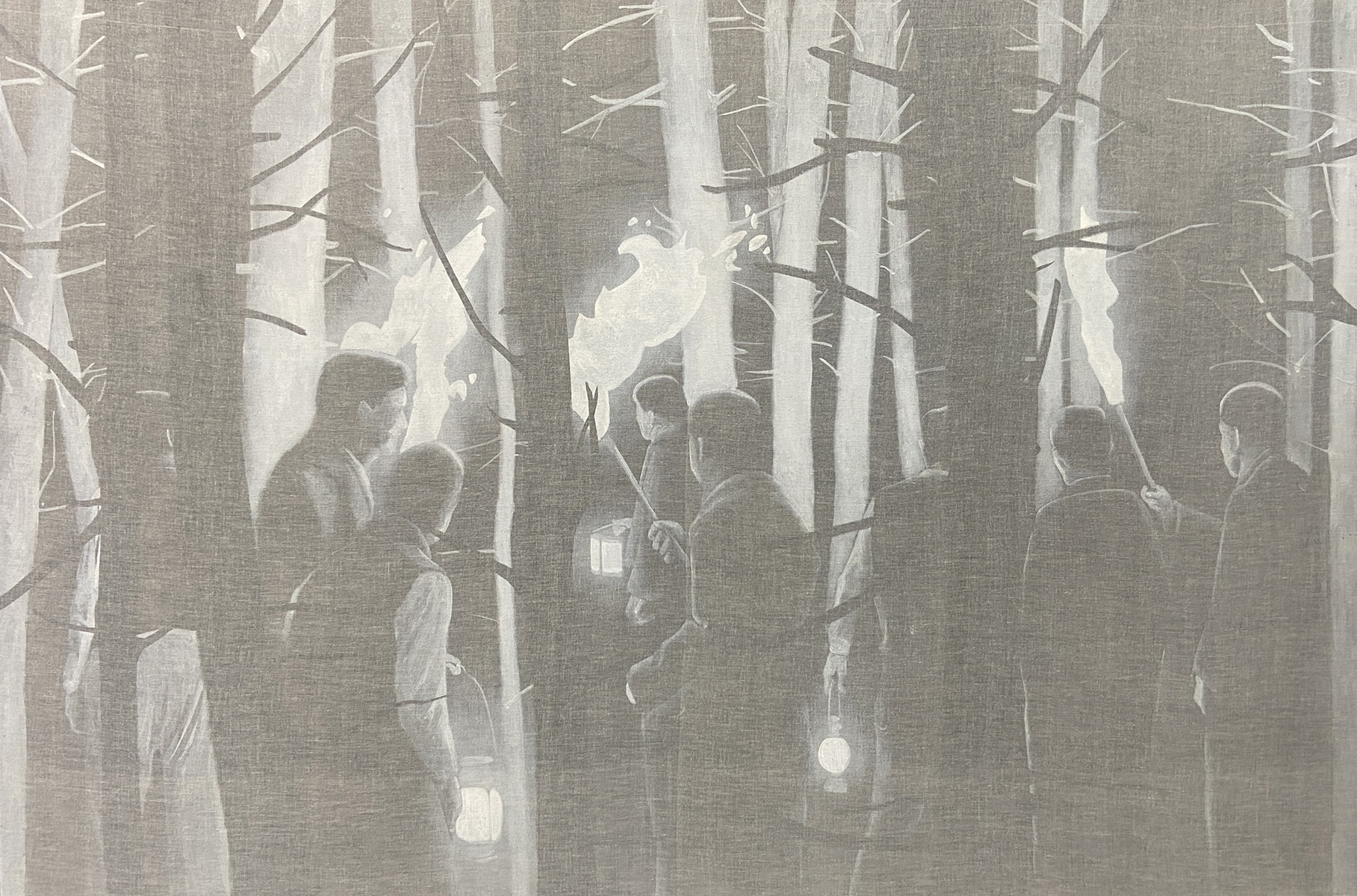 Looking for Youth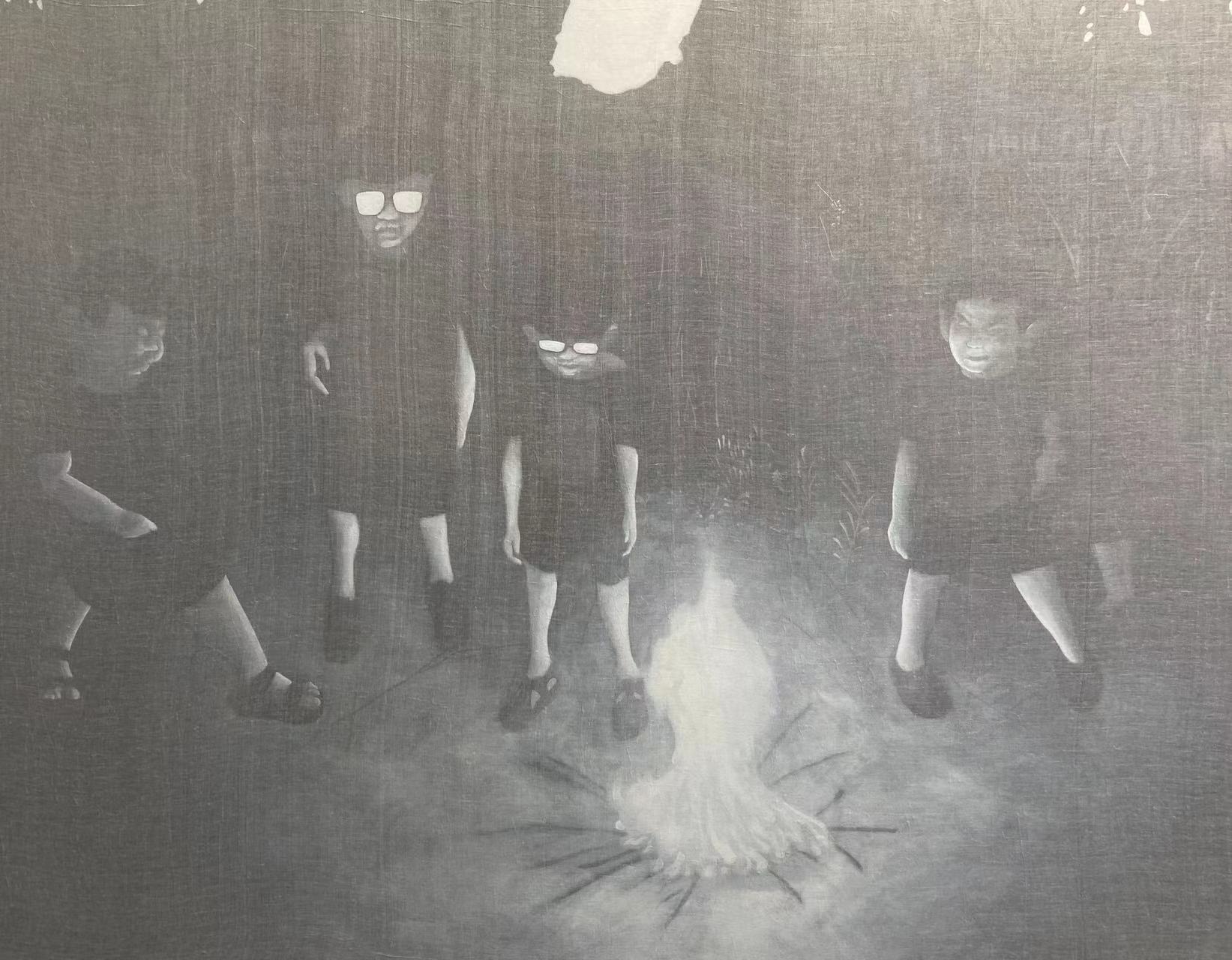 Youth in the Evening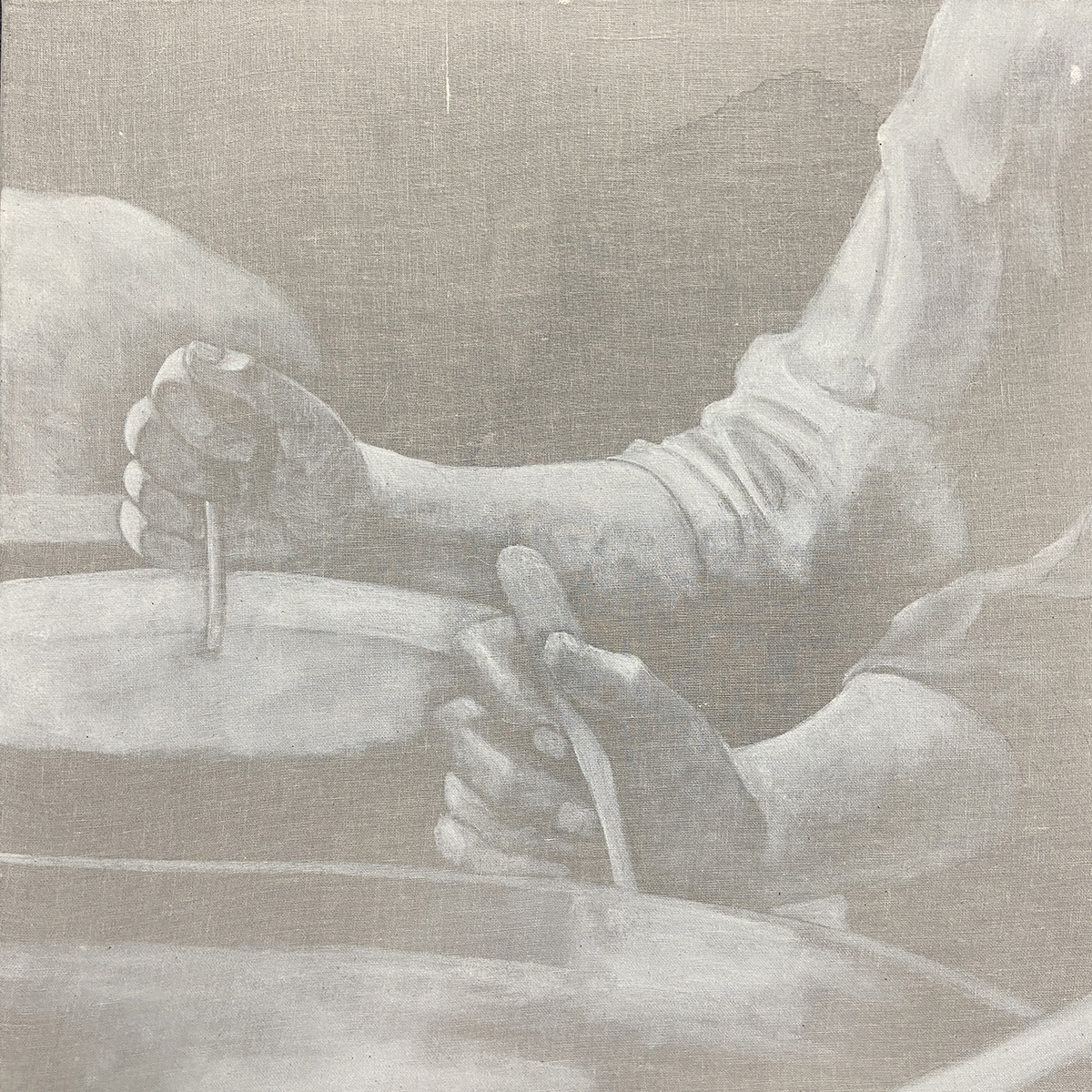 Praying Youth No.2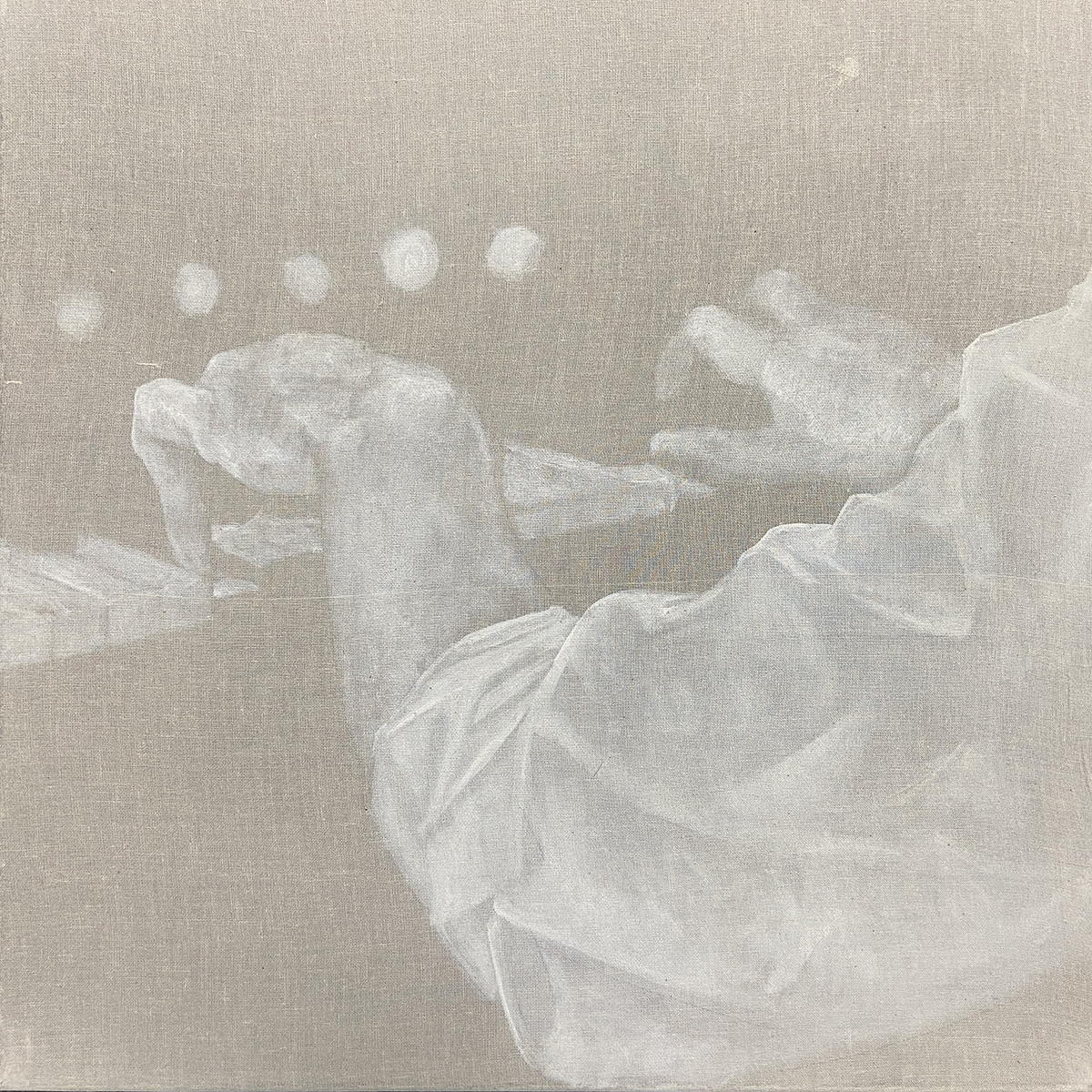 Youth in the Afternoon