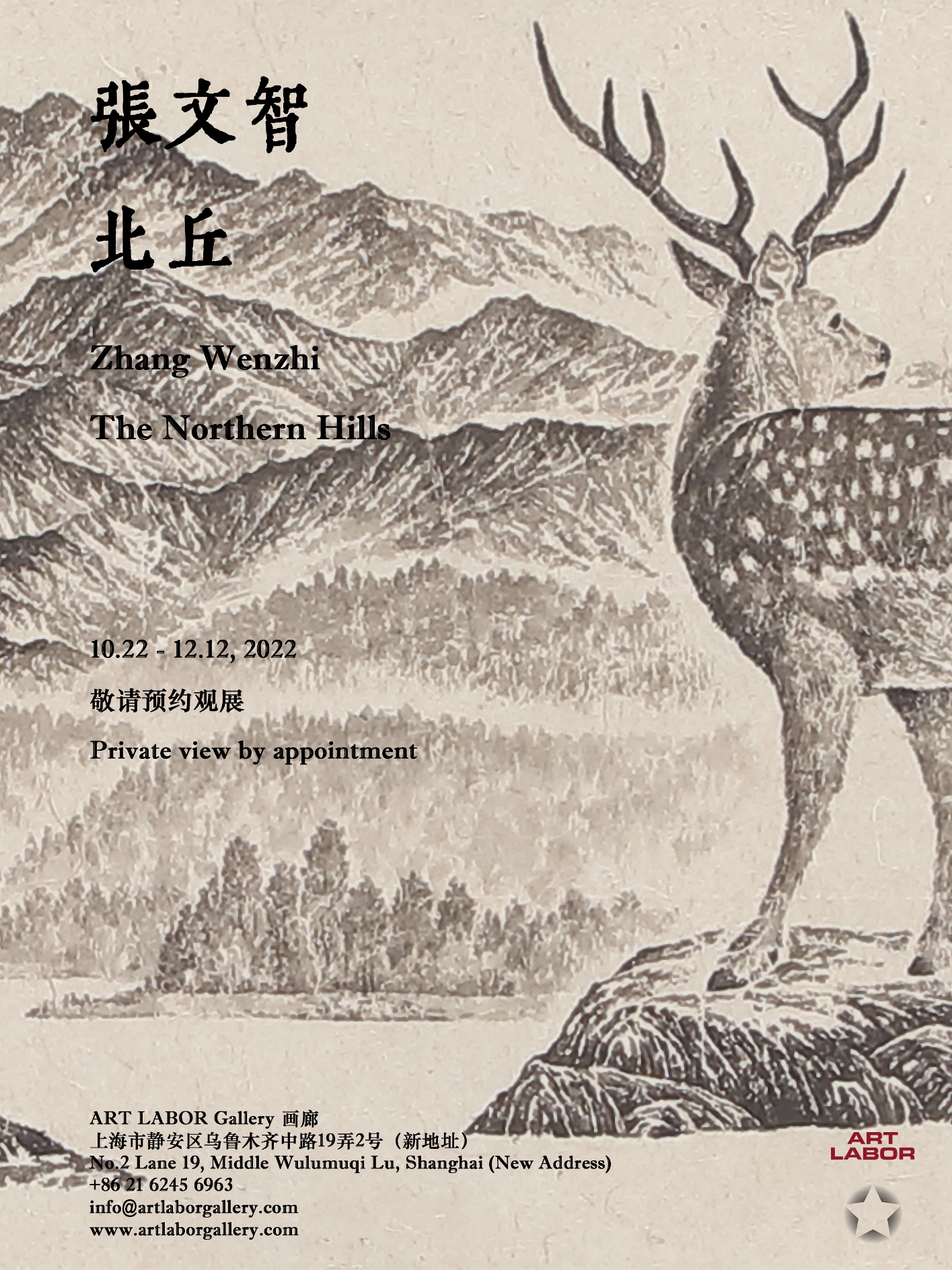 Zhang Wenzhi: The Northern Hills
October 22, 2022 - December 12, 2022
ART LABOR Gallery is pleased to present Zhang Wenzhi's third solo exhibition "The Northern Hills". The exhibition will be held from October 22nd to December 12th, 2022. We welcome the audiences to view the exhibition by appointment.
The works in this exhibition are based on Zhang Wenzhi's research of the geo-history, myths, and legends of Northeast China and an imaginary narrative that revolves around the sacred mountains and mythical creatures in this region.
"A giant catfish in the Tianchi Lake of Changbai Mountain broke through a narrow gate and turned into a black dragon, relying on upward power from the bursting lava to invade heaven. In the end, the skeleton of the black dragon was abandoned on the Liaodong Peninsula and turned into black iron stone. The strong sea wind smashed the nitrifying bacteria and constantly washed and reshaped the remain, and the new gods swayed along with the seaweed to the sound of the shaman's drums.
The ancient sage king separated the divine and earthly power. The ancient gods transformed into spirit creatures and remained among the white mountains and black waters, guarding the ancient dragon vein that stretched underground. The sleeping deer god was awakened when the iron dragon roared in the sky again. The deer god departed from Changbai Mountain, and while traveling along the former Zhongdong Railway through the complex time and space of Northeast Asia, he sang the divine tune of the change times of the Northeast."
Zhang Wenzhi's works take on the form of epic, employing traditional Chinese ink painting as the medium, and each of his solo exhibition unfolds with a thread of narratives. Within this grand historical context, Zhang's work combines the visual with the storytelling.
Zhang Wenzhi born in 1993 in Dalian, China. He graduated from the School of Experimental Art at the Central Academy of Fine Arts in Beijing (CAFA) with a BFA and an MFA in 2015 and 2018. He was considered one of the top graduates from the class of 2018. An exceptionally talented ink painter, avid researcher of history, and collector of old documents, artifacts and specimens, Zhang has amassed a fascinating exhibition consisting of ink on paper works, as well as sculpture and installation.
His recent selected exhibitions include: Zhang Wenzhi: The Northern Hills, ART LABOR Gallery, Shanghai (2022); OCAT Biennale – Resonances of One Hundred Things, OCAT, Shenzhen (2021); Zhang Wenzhi: Alice's Natural History Museum, ART LABOR Gallery, Shanghai (2020); ART POWER 100, Garry Culture Center, Beijing (2020); Anren Biennale: A Confrontation of Ideals, Anren Old Town, Sichuan (2019); Zhang Wenzhi: The Journal of The Black Dragon, ART LABOR Gallery, Shanghai (2018); Extending Space: Dongguan Sculpture and Installation Art Festival, Dongguan Culture Center, Guangdong (2018); Glancing at Contemporary Chinese Artists: Insights into Tradition and Beyond, Delegation of the European Union to China, Beijing (2017); Four Directions, Chambers Fine Art, Beijing (2017); A Possible World, CAFA Art Museum, Beijing (2016).

The Northern Hills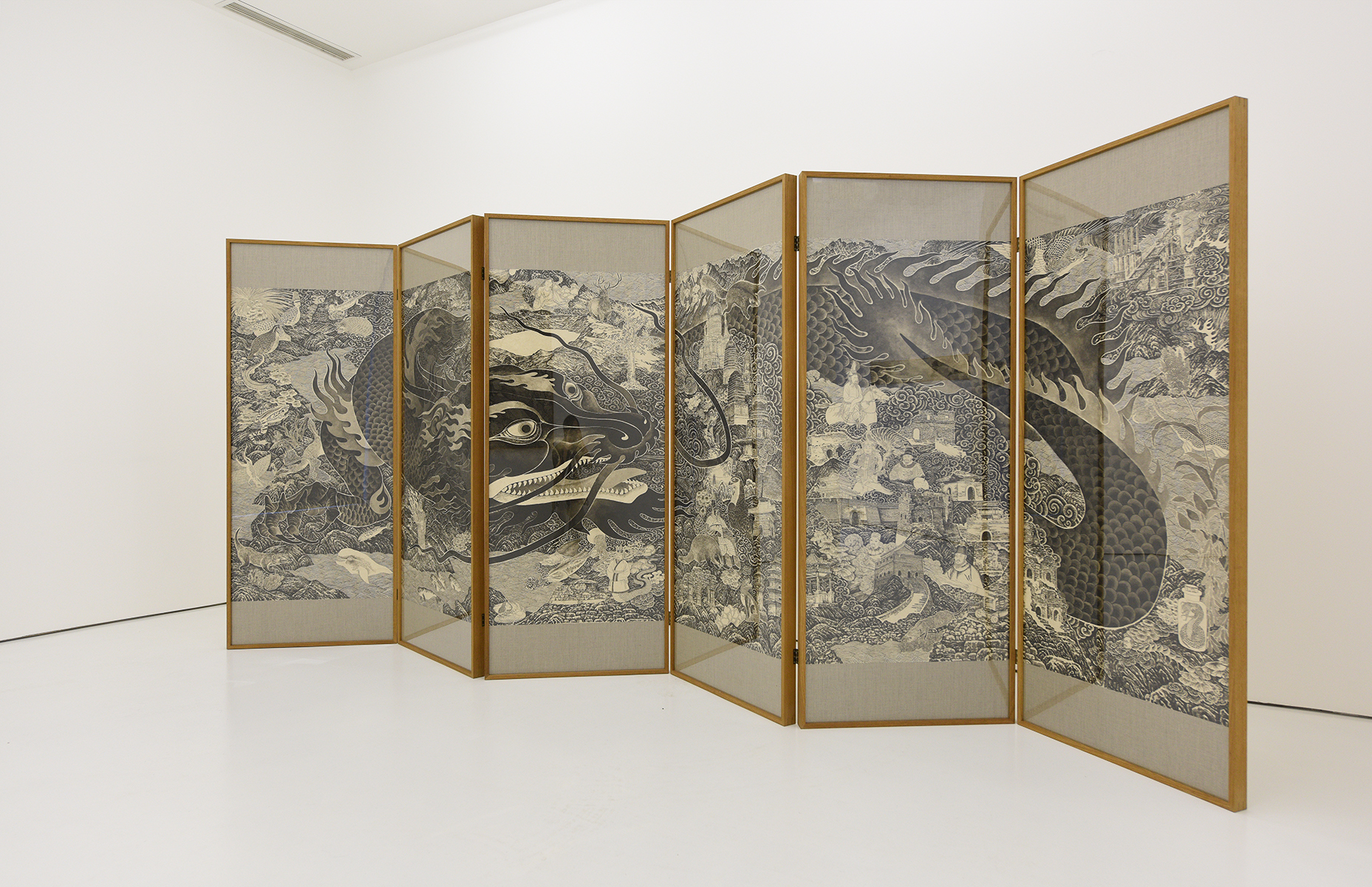 Guardian the Northern Hills

The Songs of the Deer God
Uszuye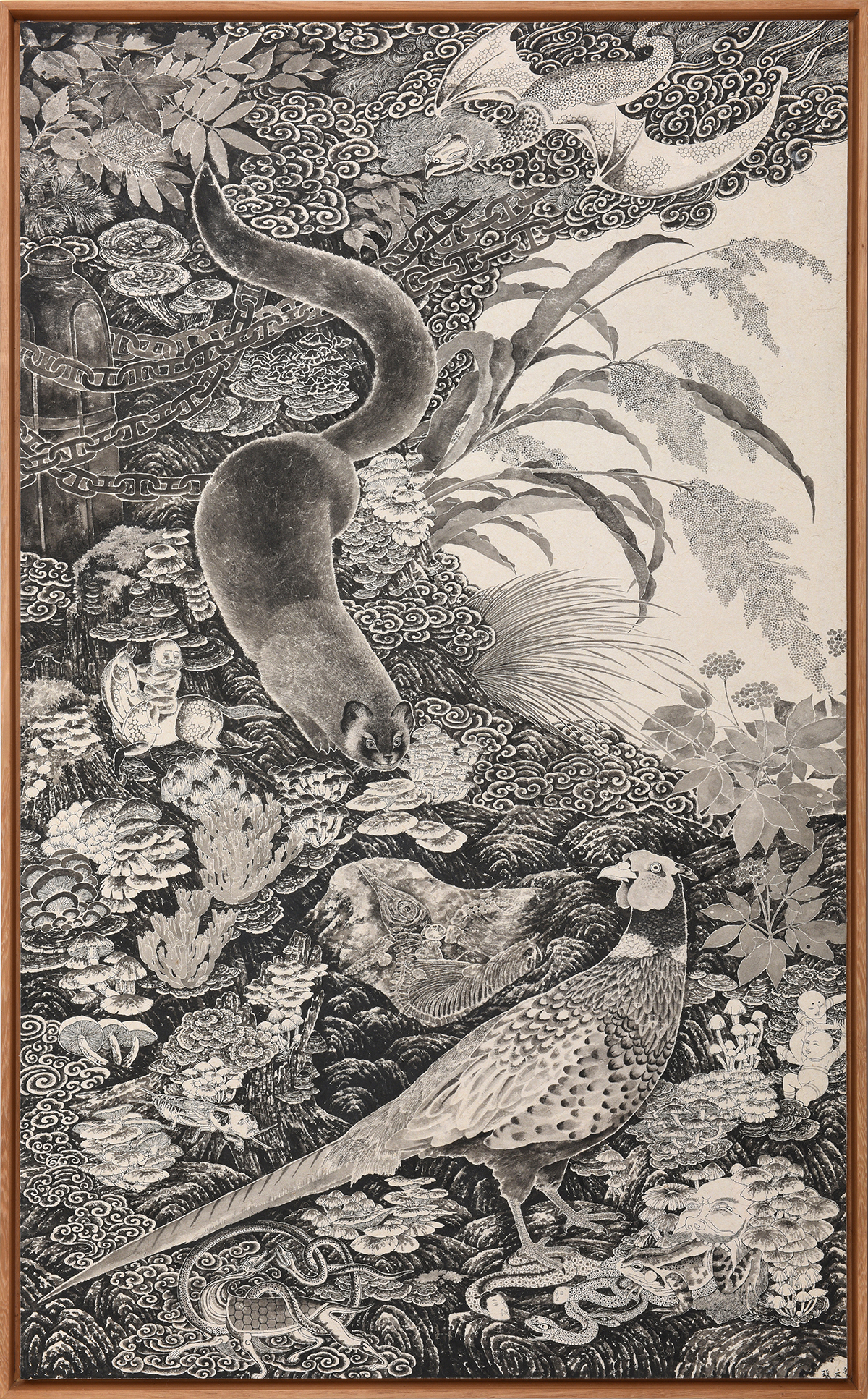 Buxian Mountain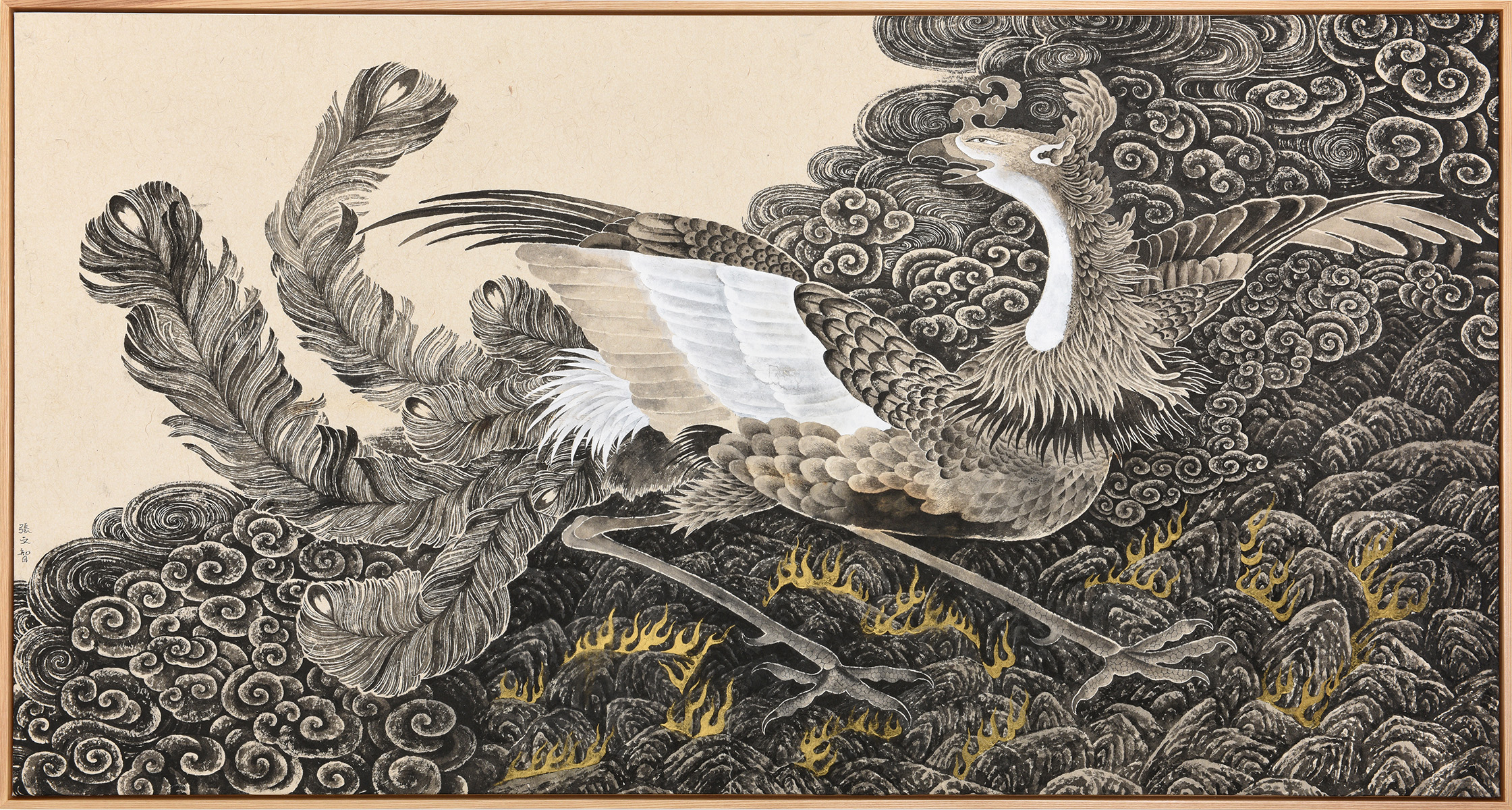 Firebird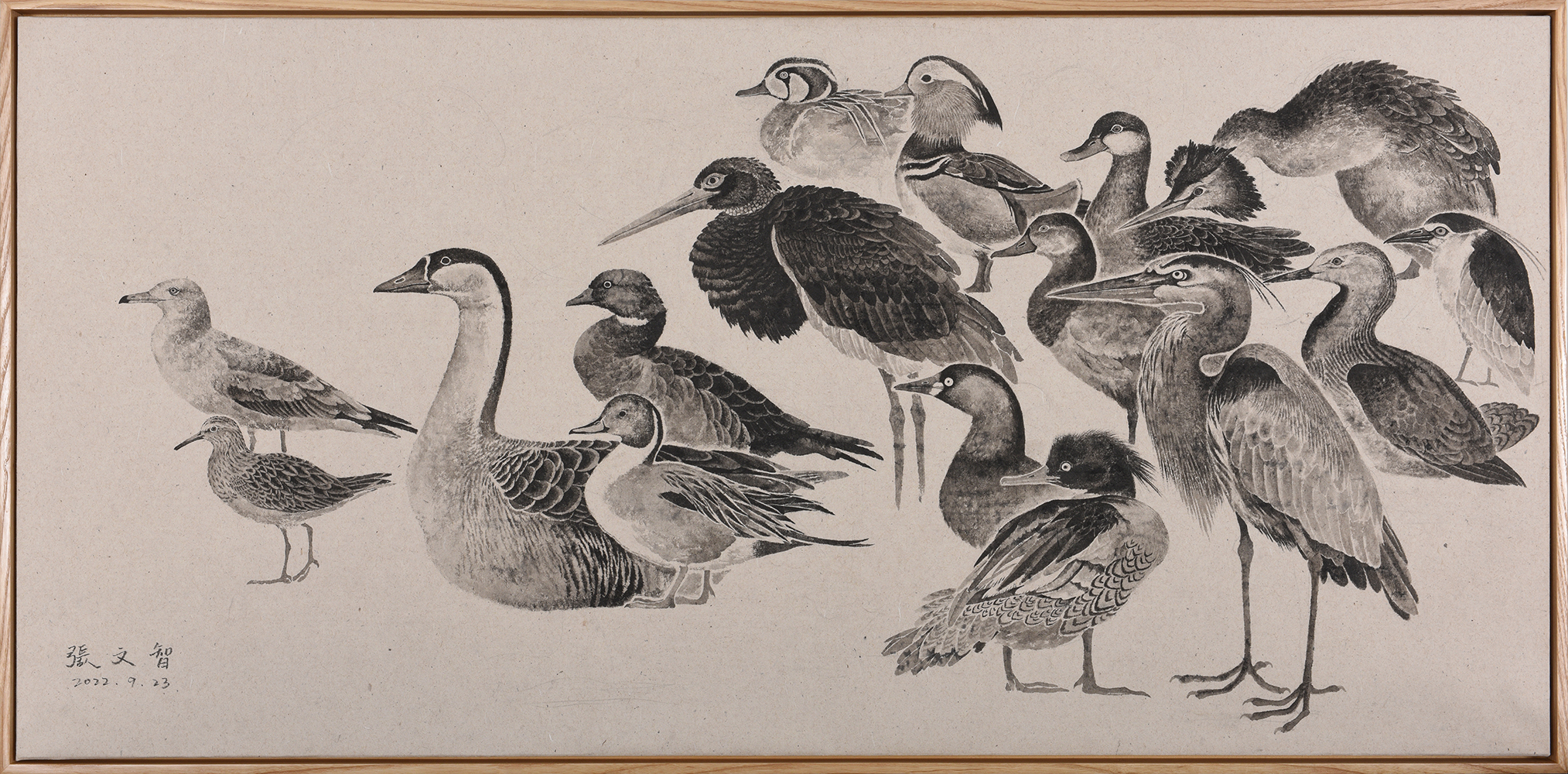 Wetland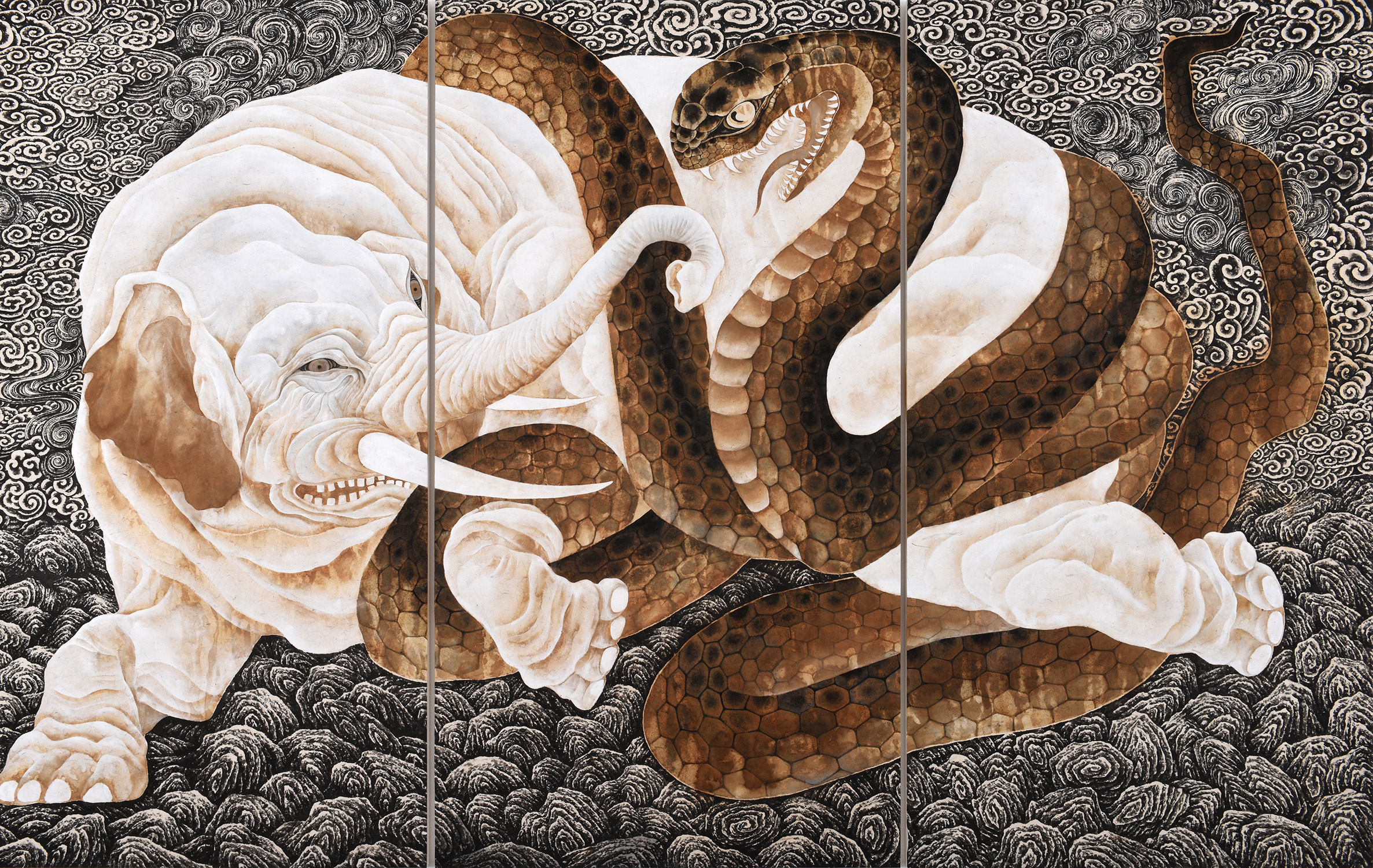 Snake Swallows Elephant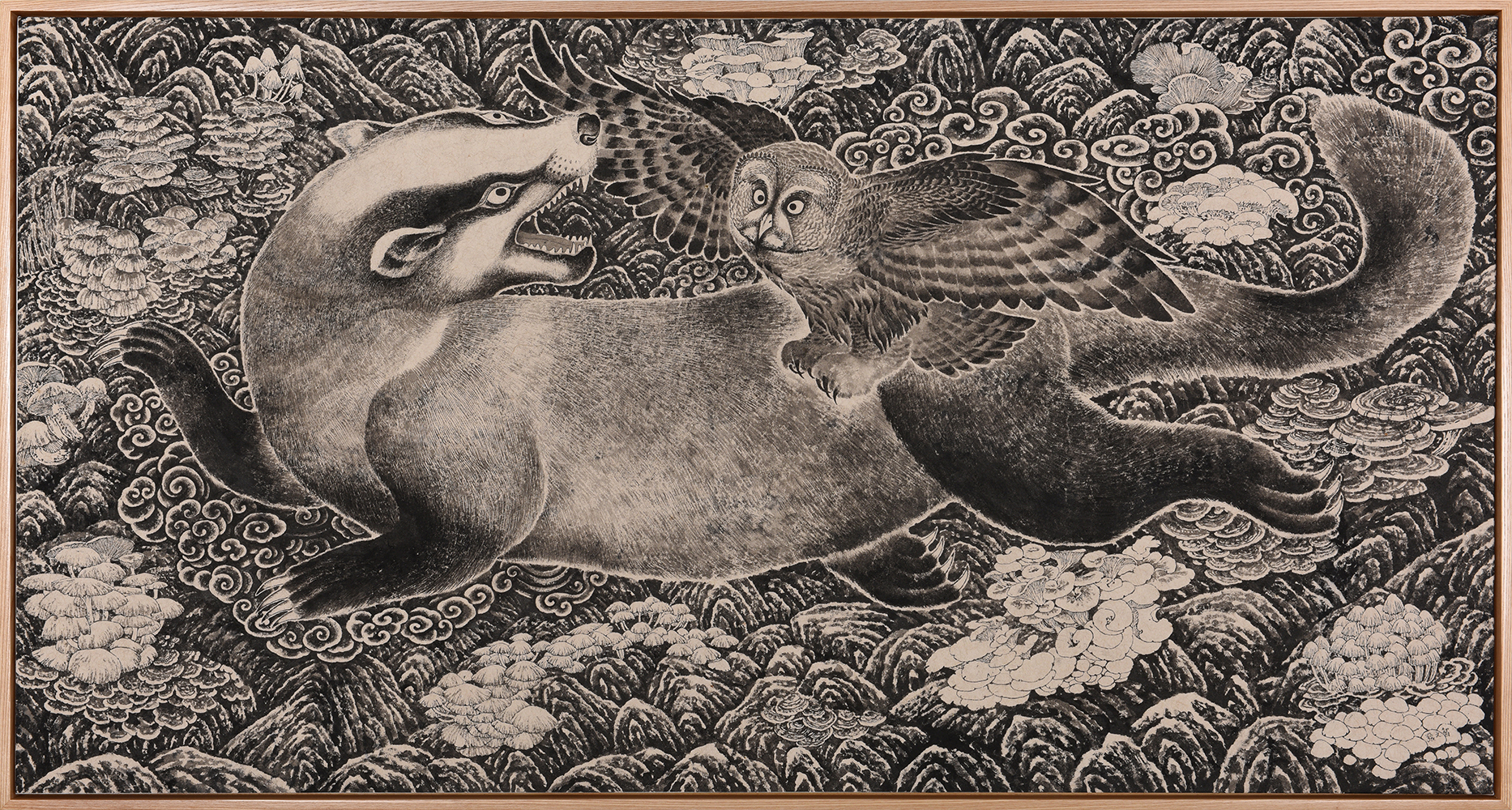 Badger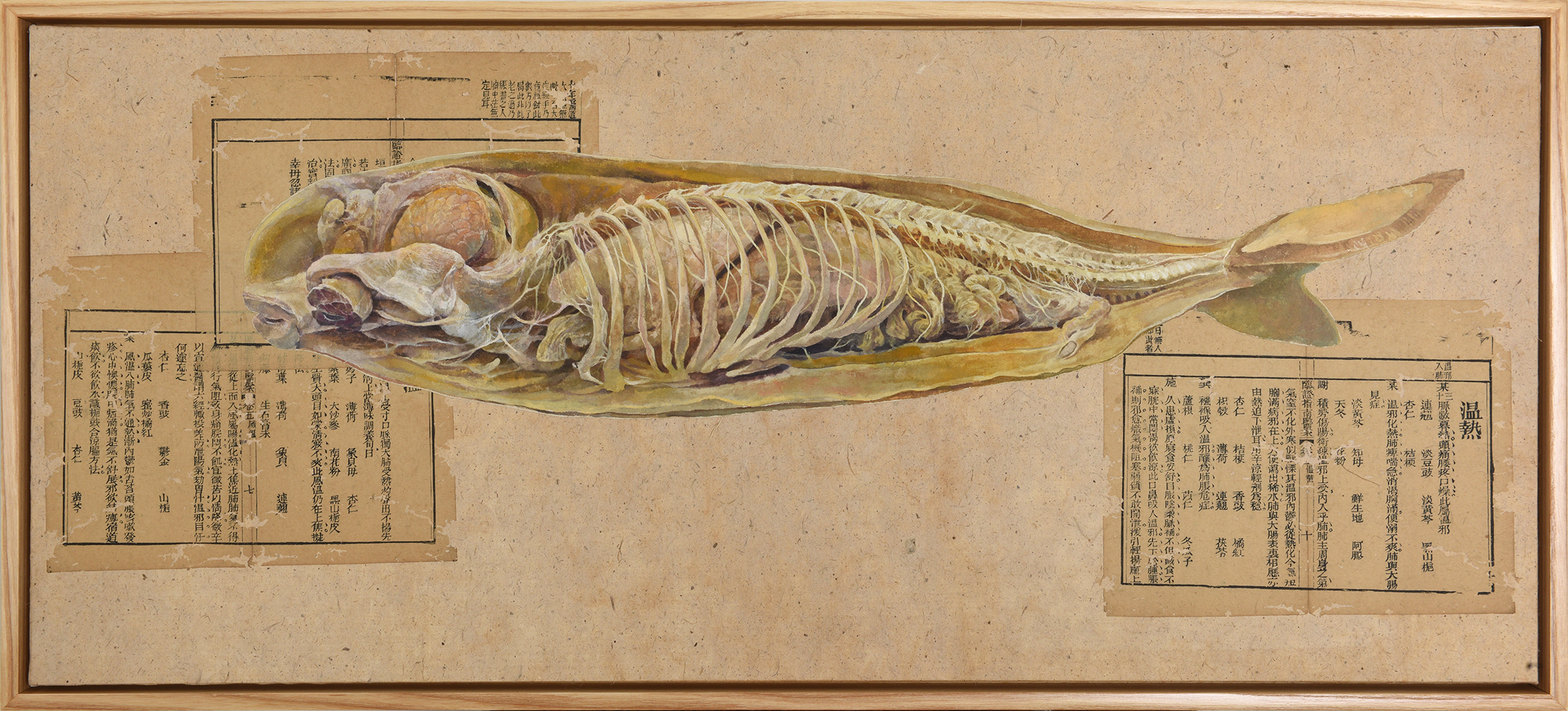 Yangtze Finless Porpoise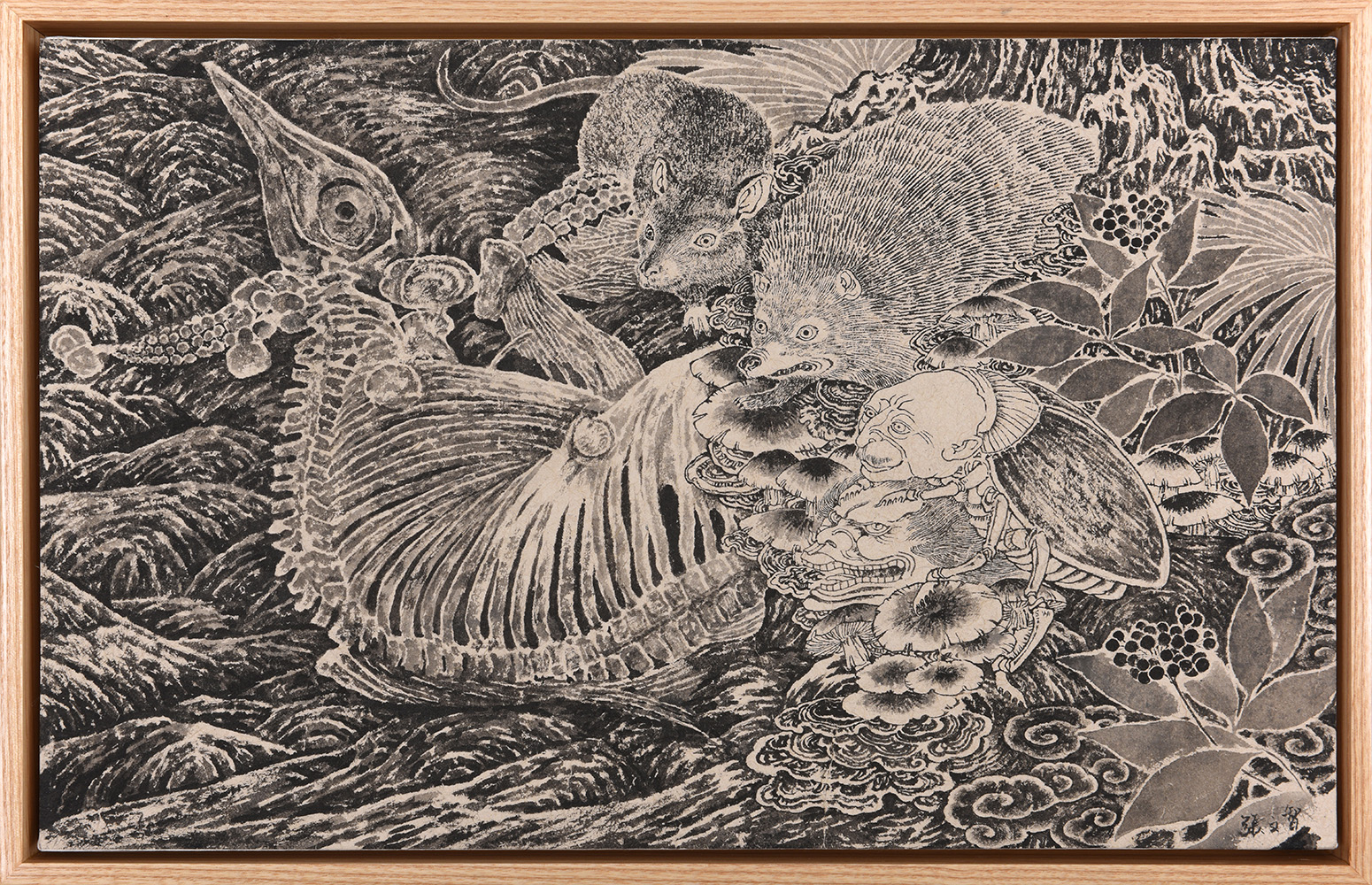 Fossil of Fish and Dragon

Asia Express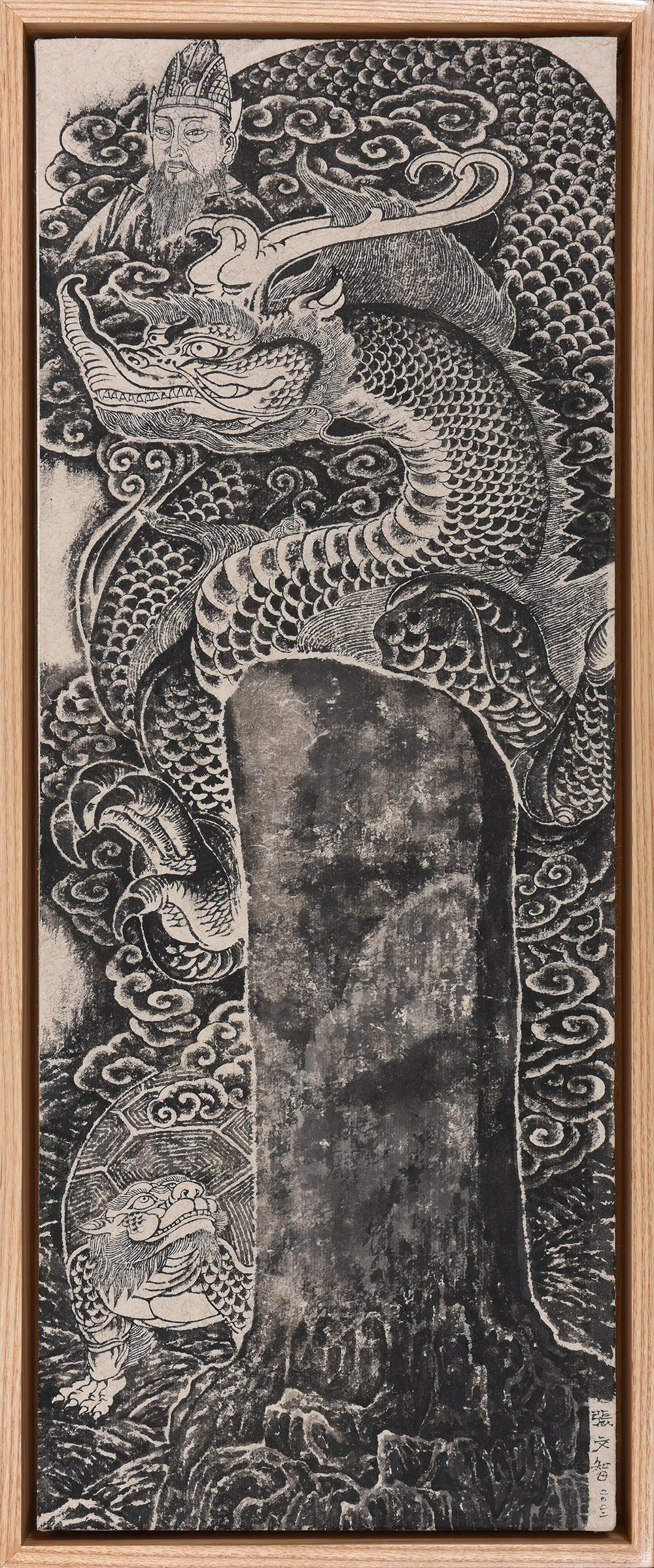 Dragon Stele