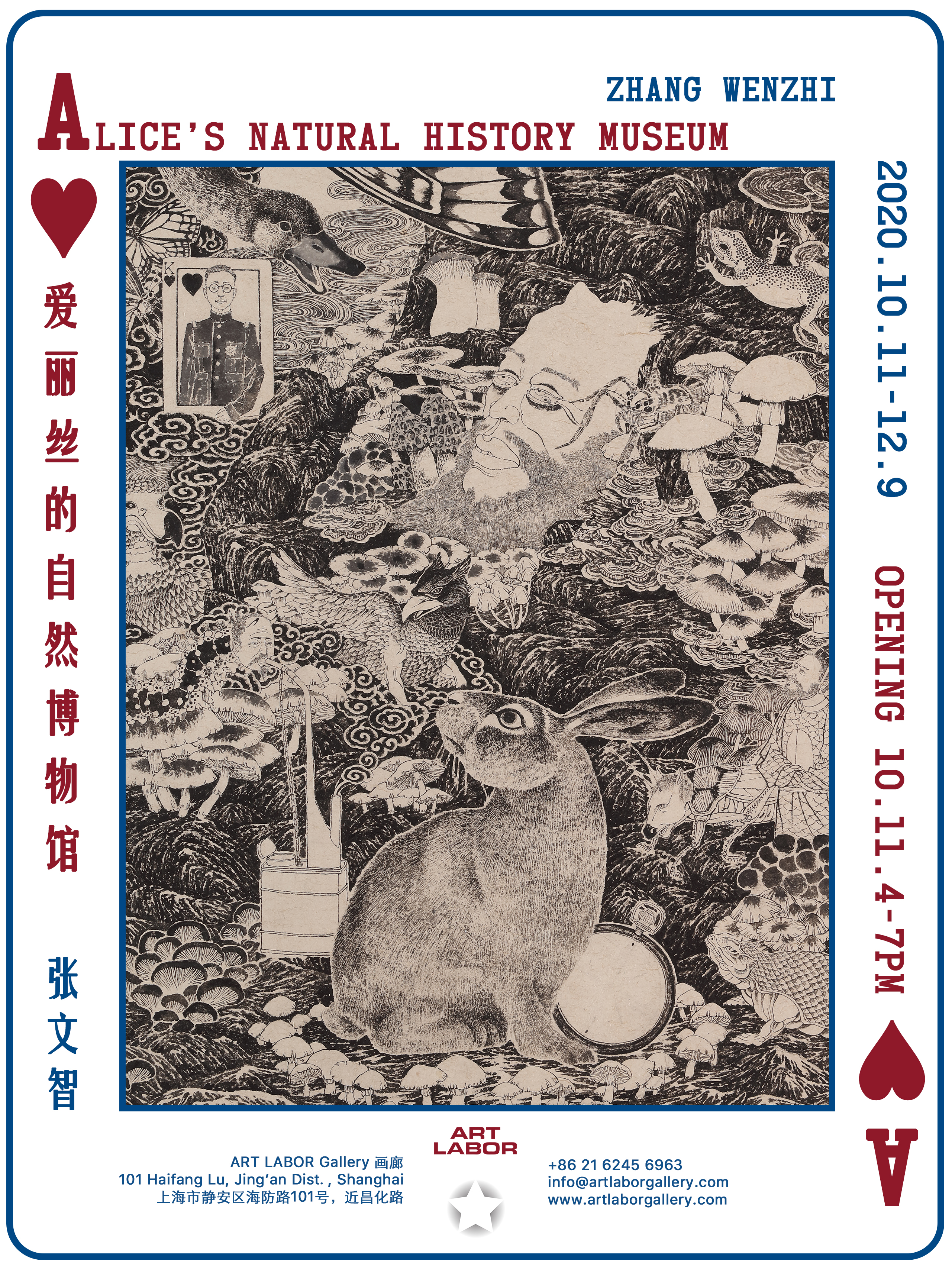 Alice's Natural History Museum
October 11, 2020 - December 09, 2020
ART LABOR Gallery is very pleased to announce a new solo exhibition, "Alice's Natural History Museum", by emerging Chinese artist Zhang Wenzhi. This is his 2nd solo exhibition at the gallery, and will be held from 11 October to 9 December, 2020. The opening reception is on Sunday 11 October, from 4 – 7 pm.
 
This exhibition continues on the theme of the artist's exploration and experiments in the realms of mythology, history and personal imagination. Extending from the historical background and narrative of his first solo exhibition, "The Journal of the Black Dragon", Zhang Wenzhi has created the second chapter of his fantastical epic. Using Lewis Carell's 1865 novel "Alice's Adventures in Wonderland" as a metaphor, the artist and Alice come across each other in an unknown dimension between reality and fiction, and taking us along on a journey of art and imagination.
 
The inspiration for the exhibition came from animal specimens in the Natural History Museum. However, it is not the hollow straw and plaster that fills these taxidermies specimens, but imaginative narratives of Northeast Asia. When the shaman put the roe deer hide on the sacred drum, the song of prayer joined together the deities of the past to the blessed beings of this land. In this way, the natural history museum is also inscribed with much unknown information from this history.
 
Zhang Wenzhi born in 1993 in Dalian, China. He graduated from the School of Experimental Art at the Central Academy of Fine Arts in Beijing (CAFA) with a BFA and an MFA in 2015 and 2018. He was considered one of the top graduates from the class of 2018. An exceptionally talented ink painter, avid researcher of history, and collector of old documents, artifacts and specimens, Zhang has amassed a fascinating exhibition consisting of ink on paper works, as well as sculpture and installation.
 
His recent exhibitions include: ART POWER 100, Garry Culture Center, Beijing (2020); Anren Biennale: A Confrontation of Ideals, Anren Old Town, Sichuan (2019); Zhang Wenzhi: The Journal of The Black Dragon, ART LABOR Gallery, Shanghai (2018); Growth, ART LABOR Gallery, Shanghai (2018); Extending Space: Dongguan Sculpture and Installation Art Festival, Dongguan Culture Center, Guangdong (2018); Nova 100, Guardian Art Center, Beijing (2018); Glancing at Contemporary Chinese Artists: Insights into Tradition and Beyond, Delegation of the European Union to China, Beijing (2017); Four Directions, Chambers Fine Art, Beijing (2017); A Possible World, CAFA Art Museum, Beijing (2016).
 
His work is in the permanent collection of the CAFA Art Museum.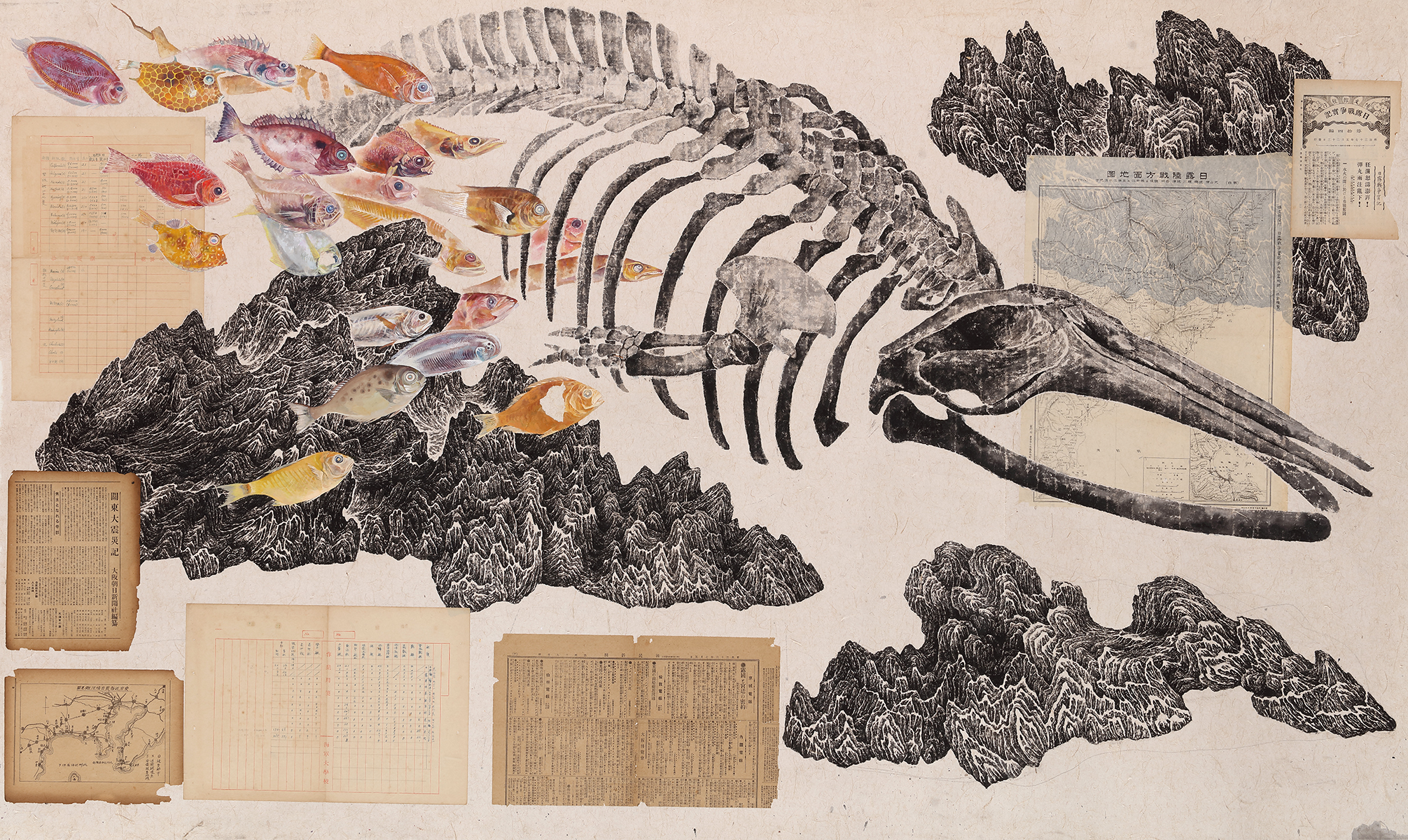 Boiling Sea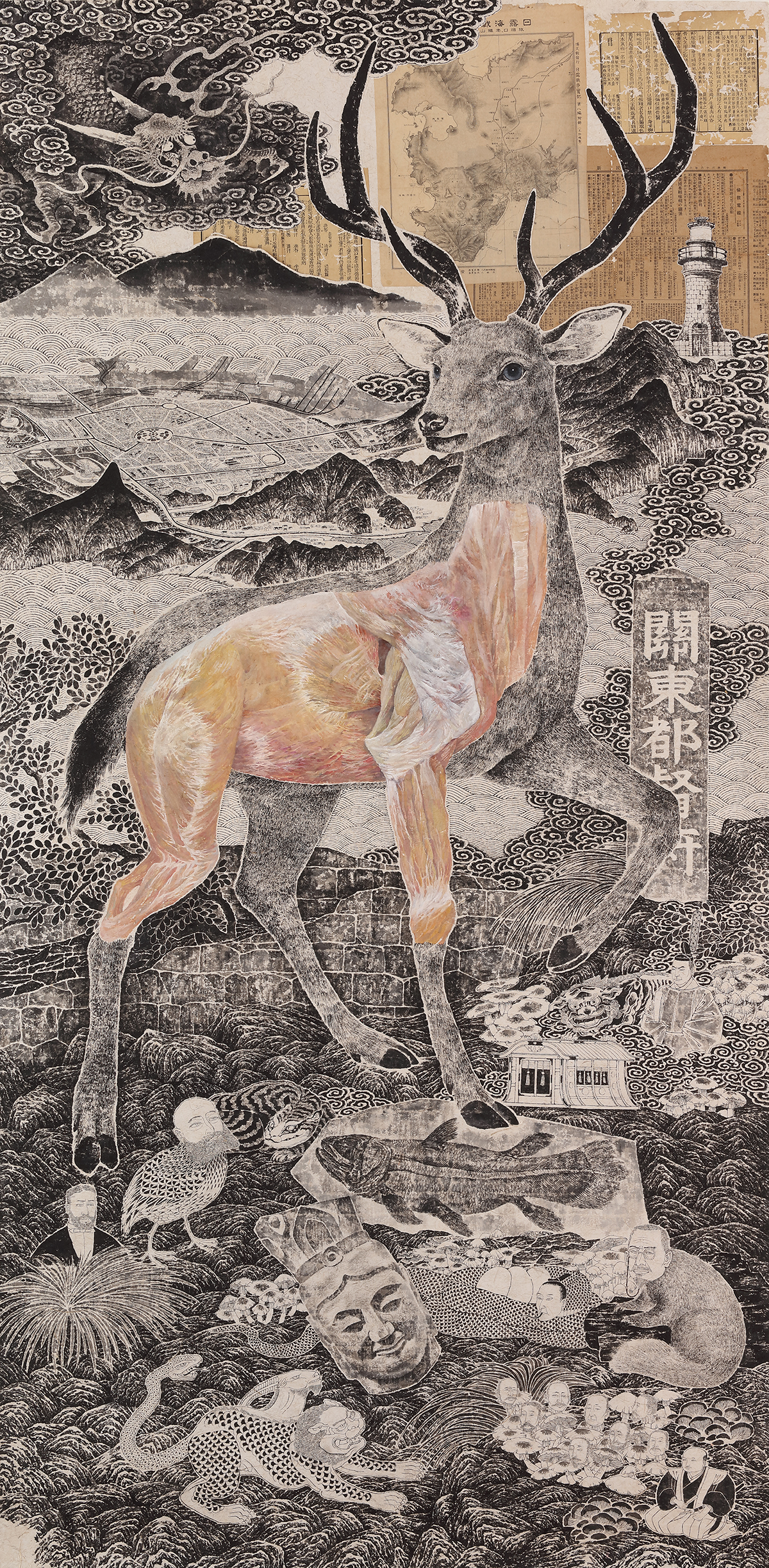 Valley of the Deer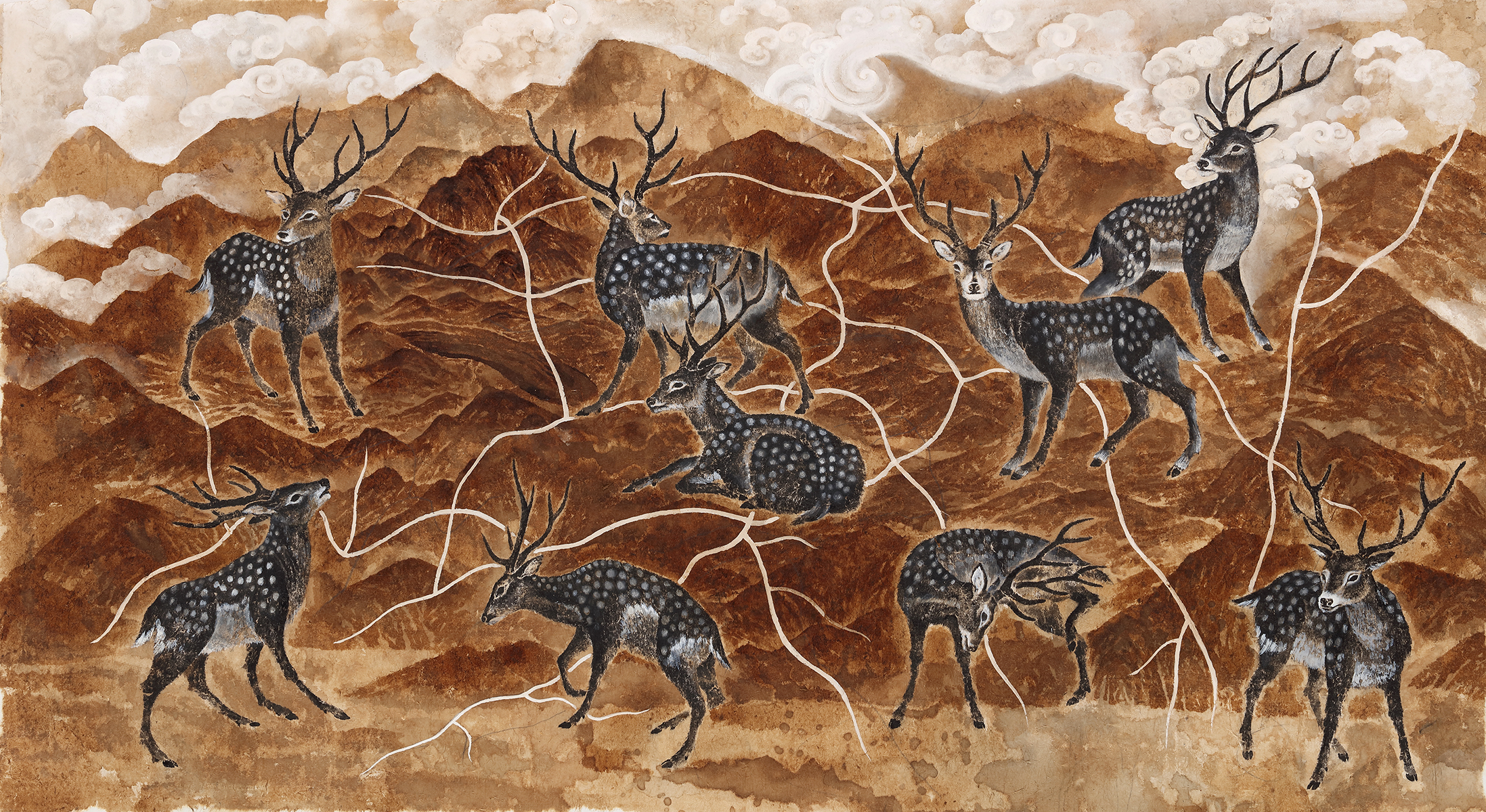 Song of the Deer Gods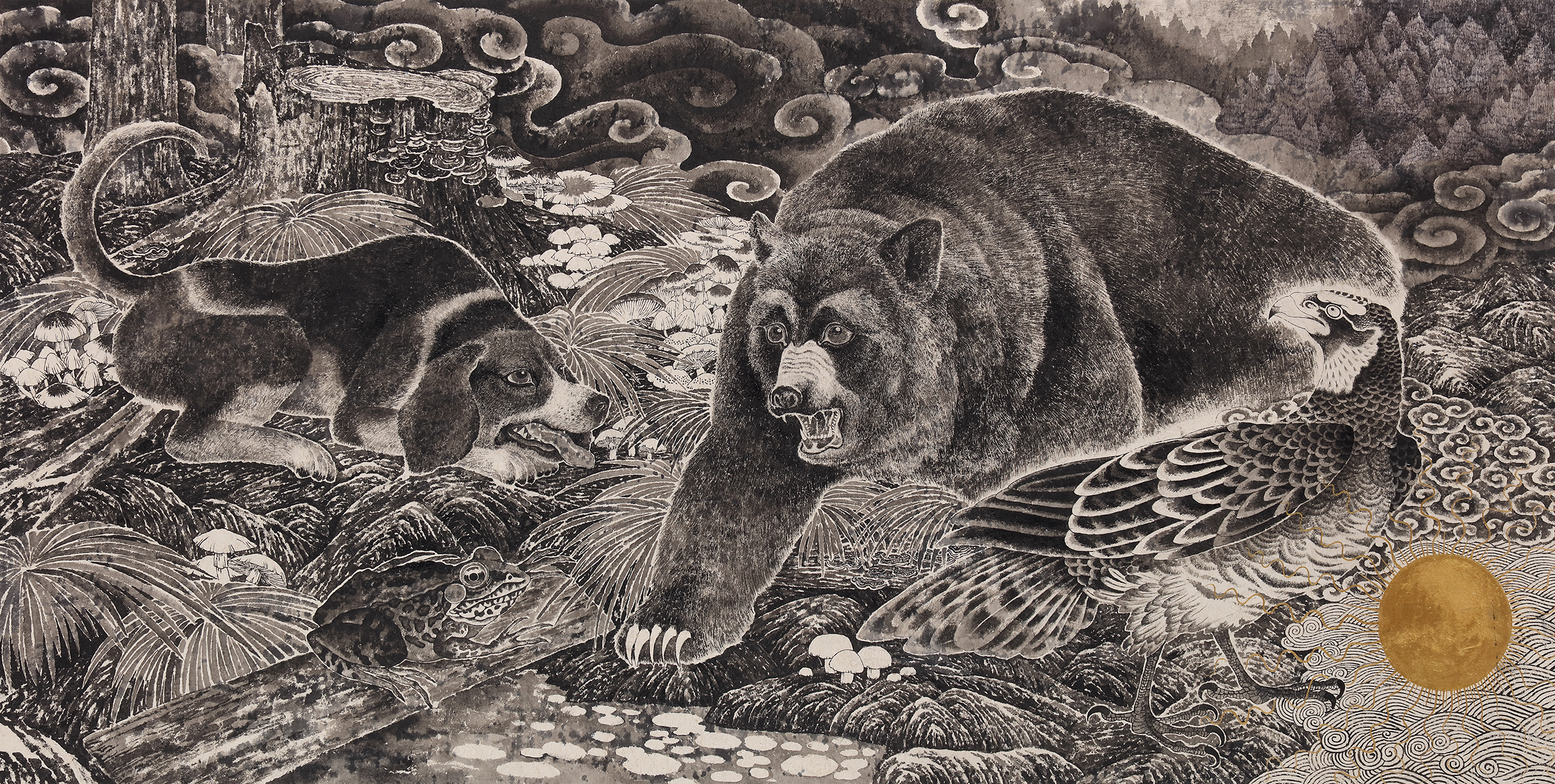 The Map of Power Contest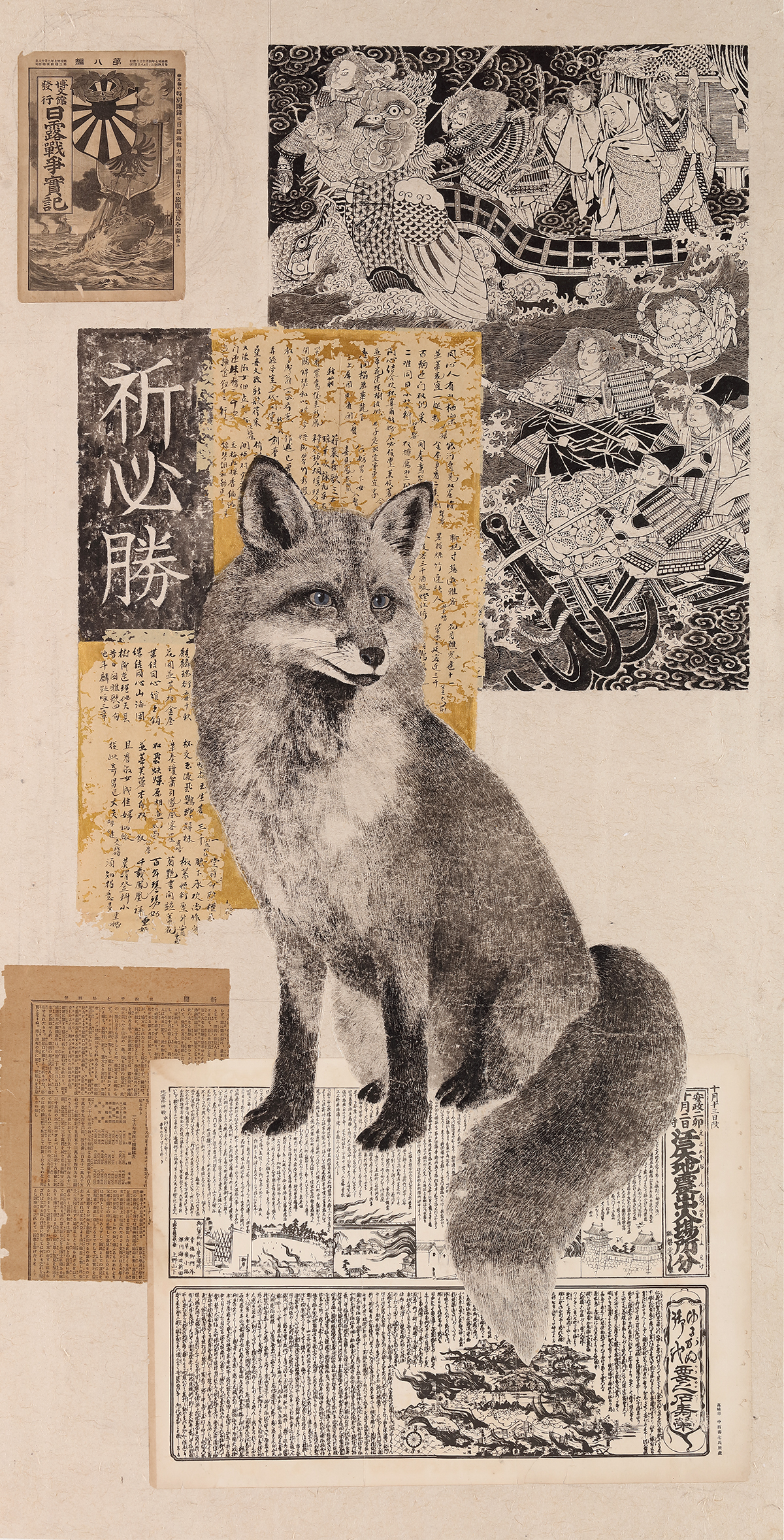 Pray for Victory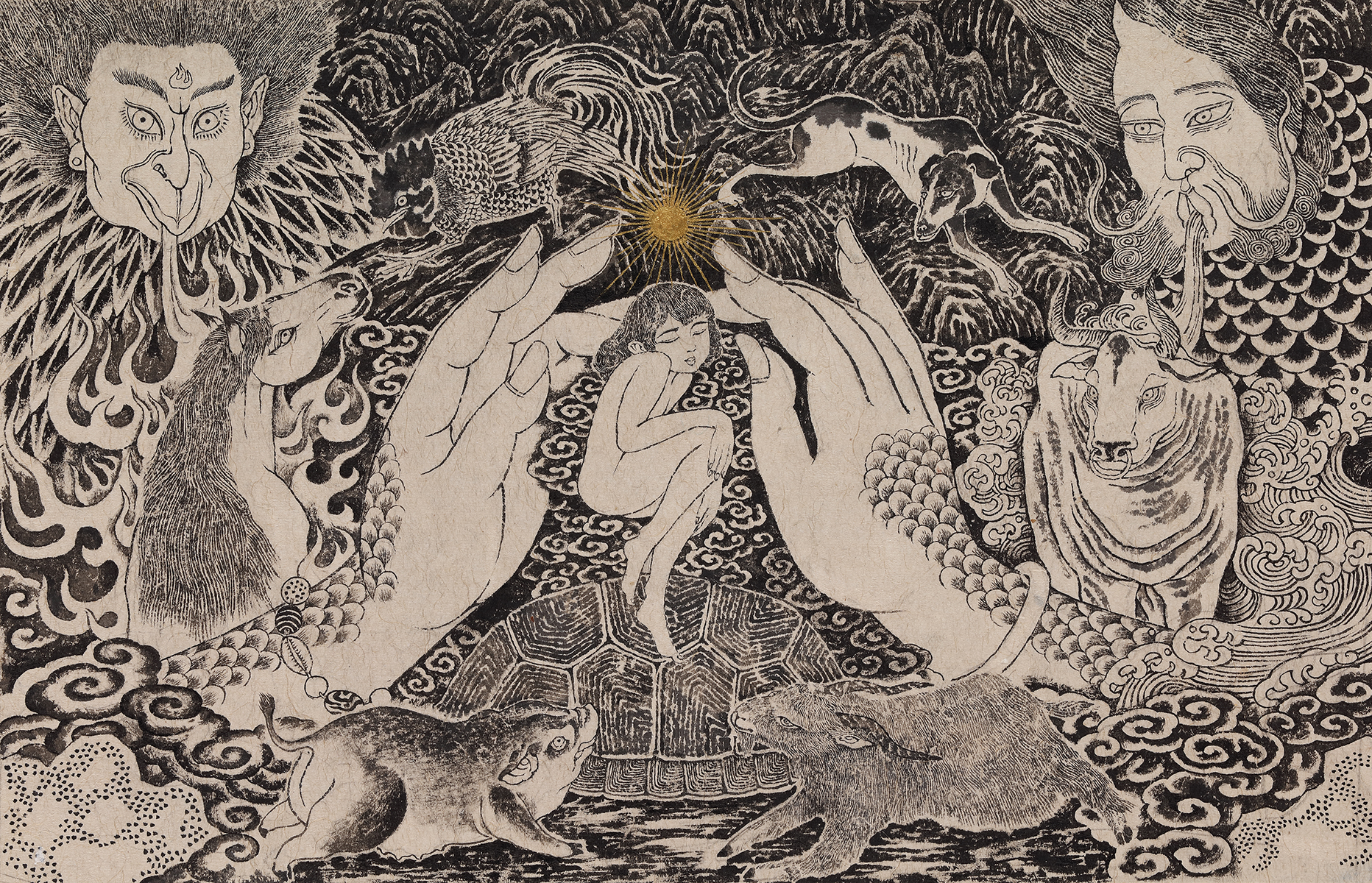 The Seventh Day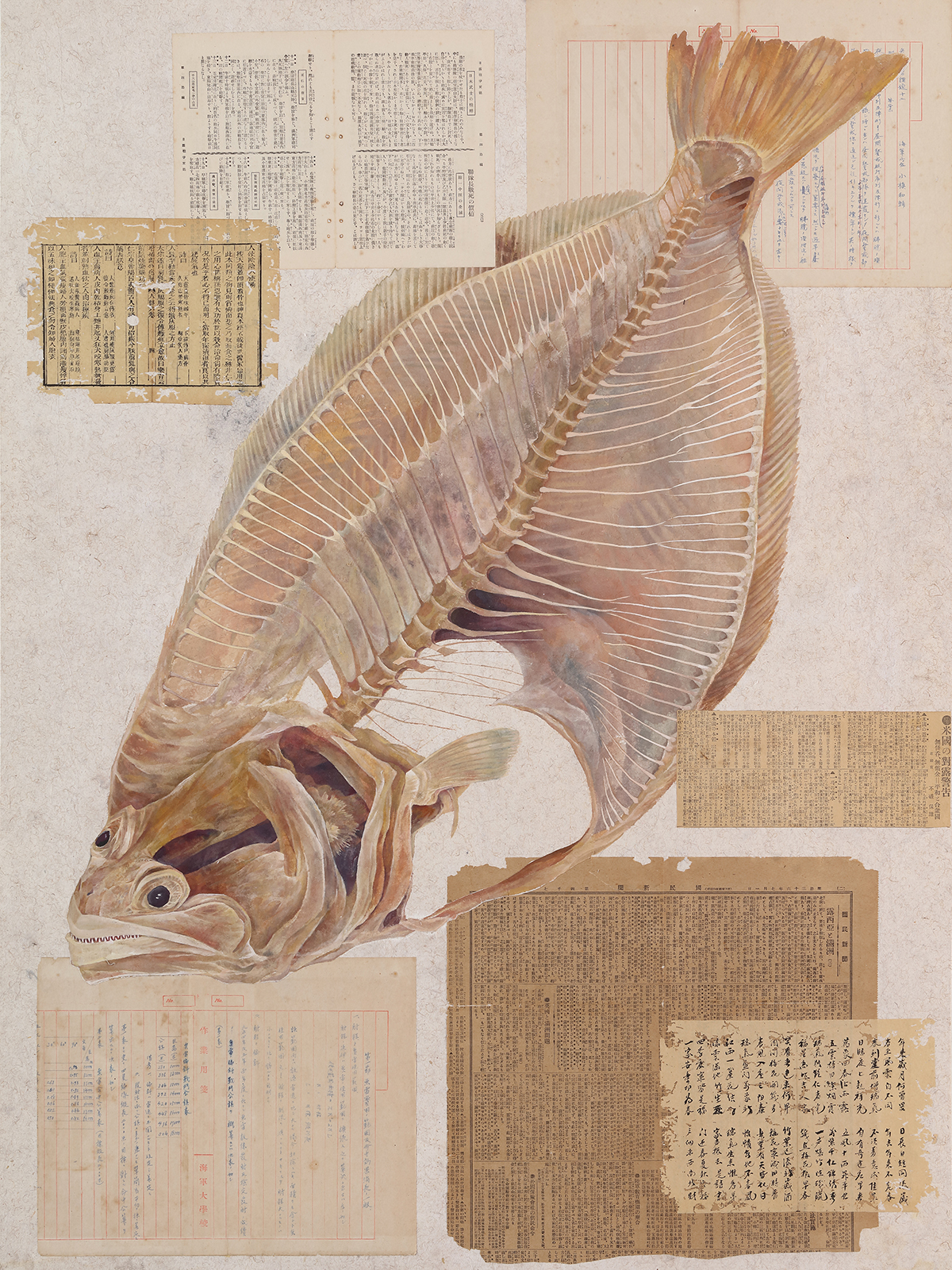 Flounder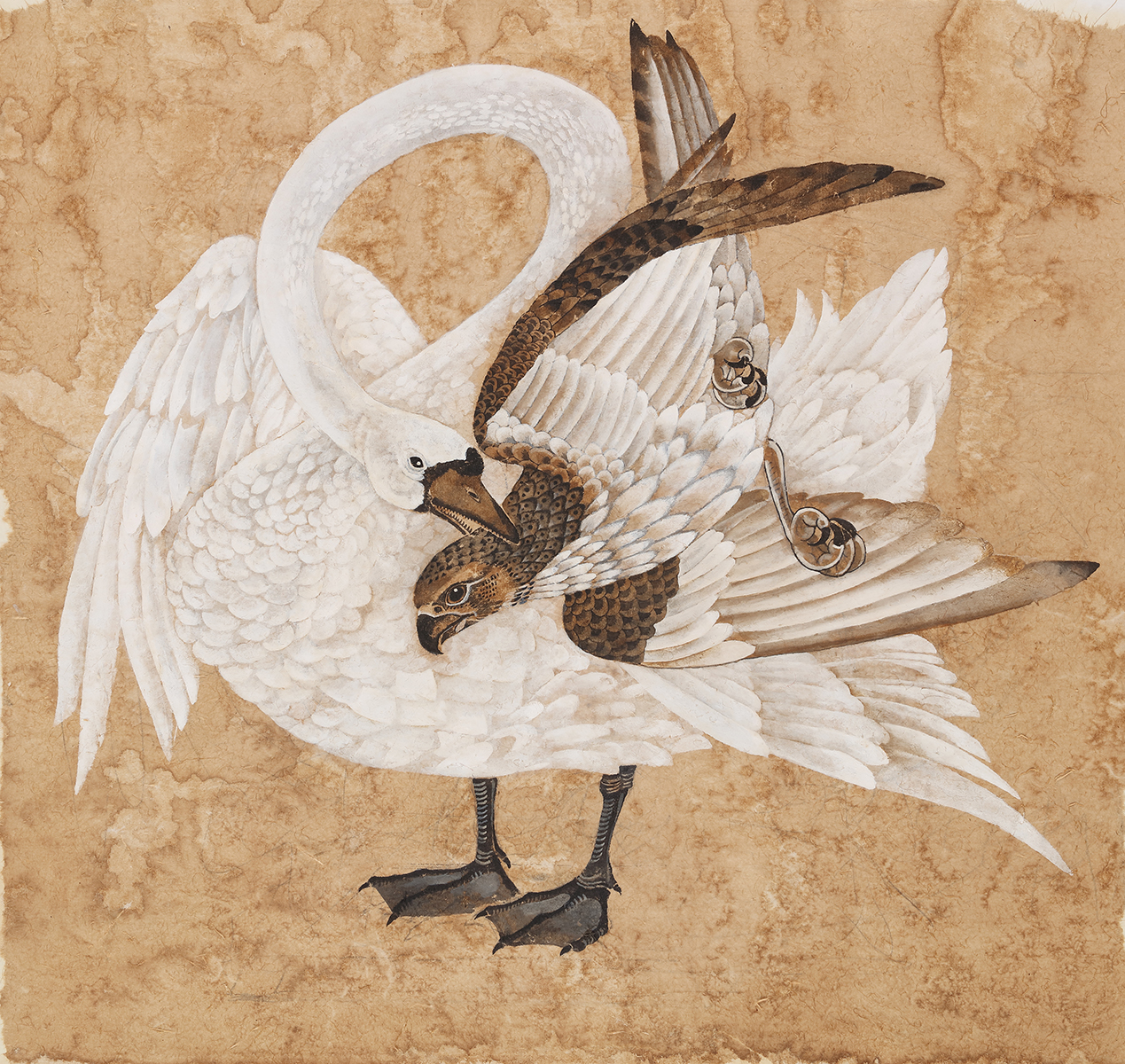 The Goose Bites the Falcon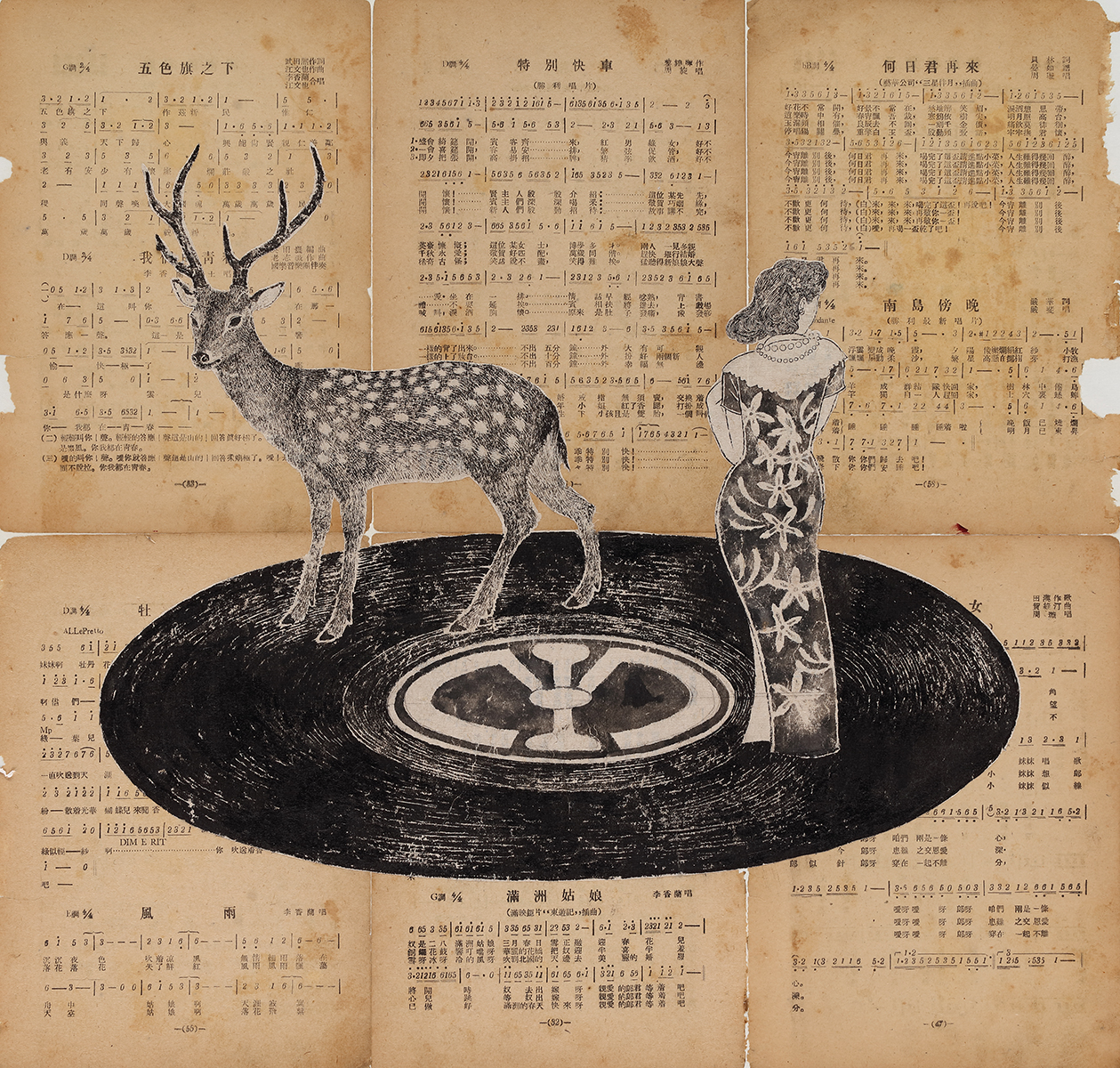 When Will You Come Again?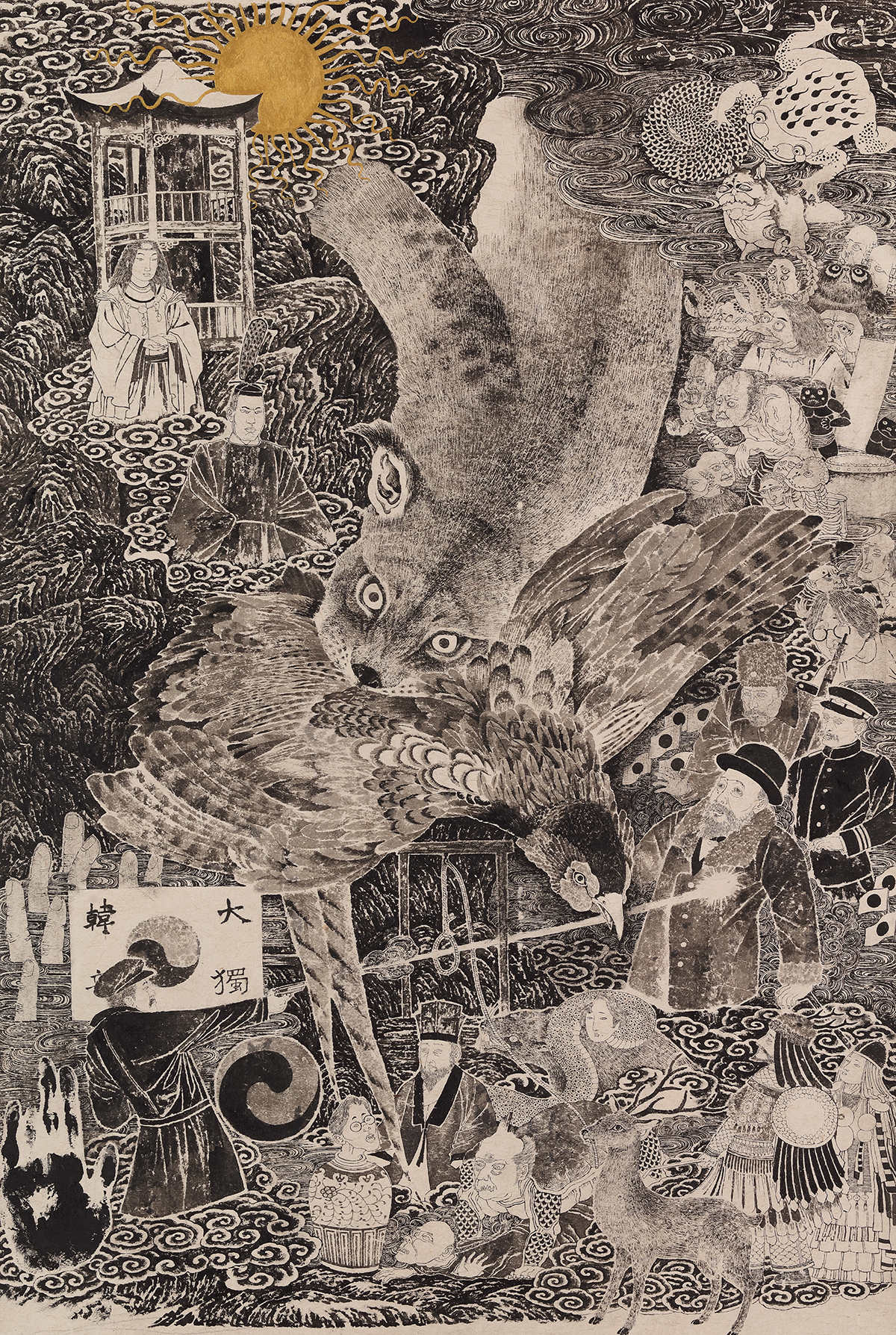 Night Rush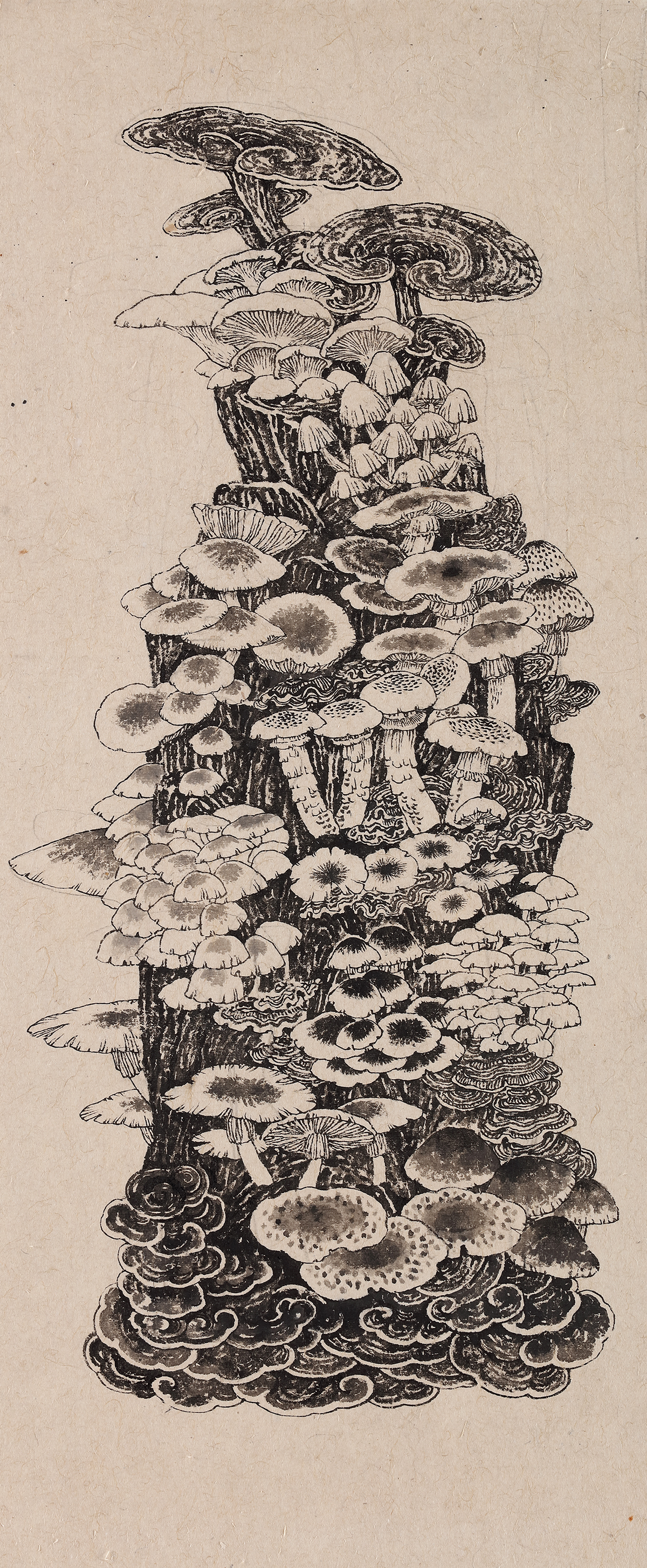 Stump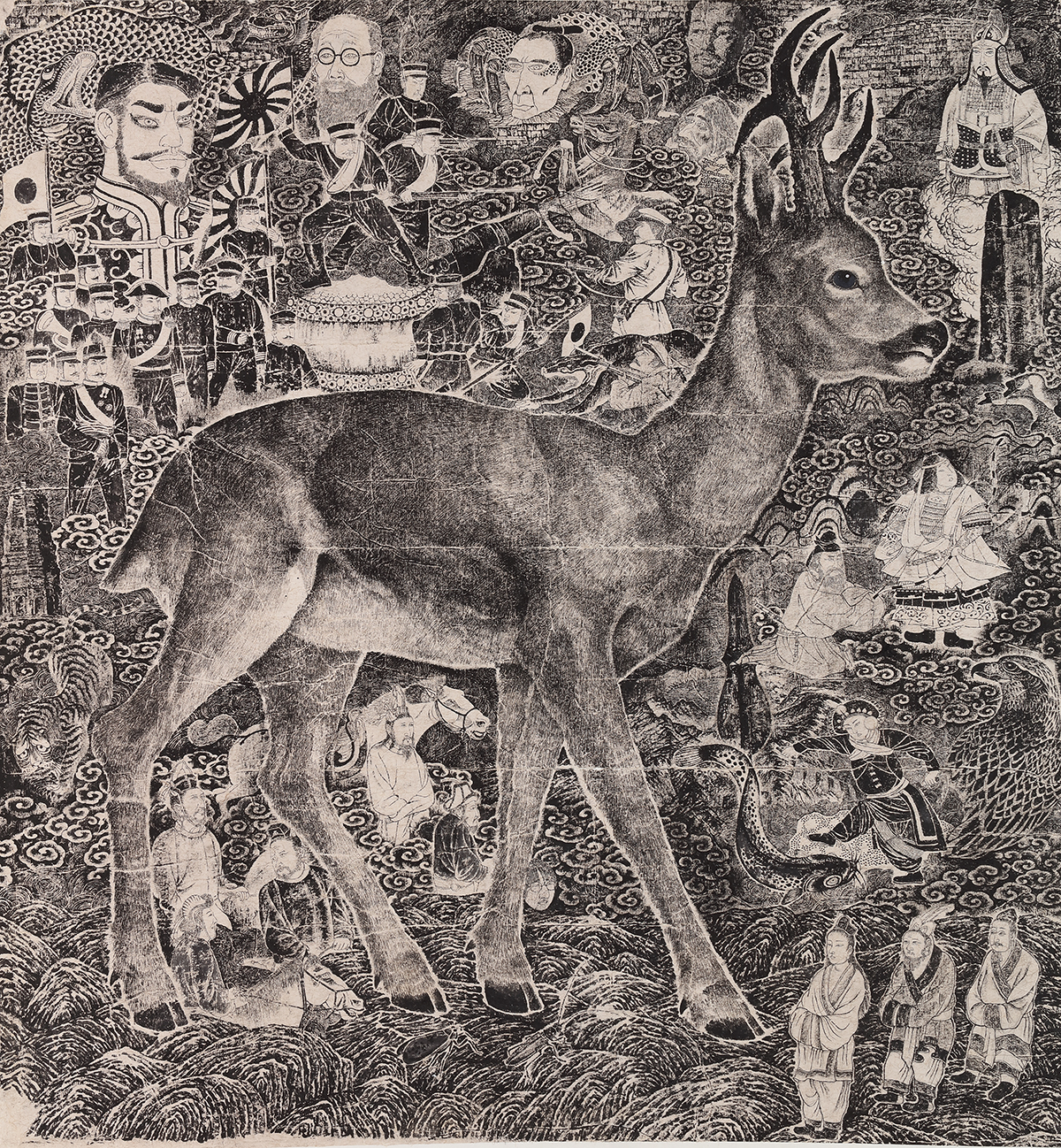 Roe Deer Dance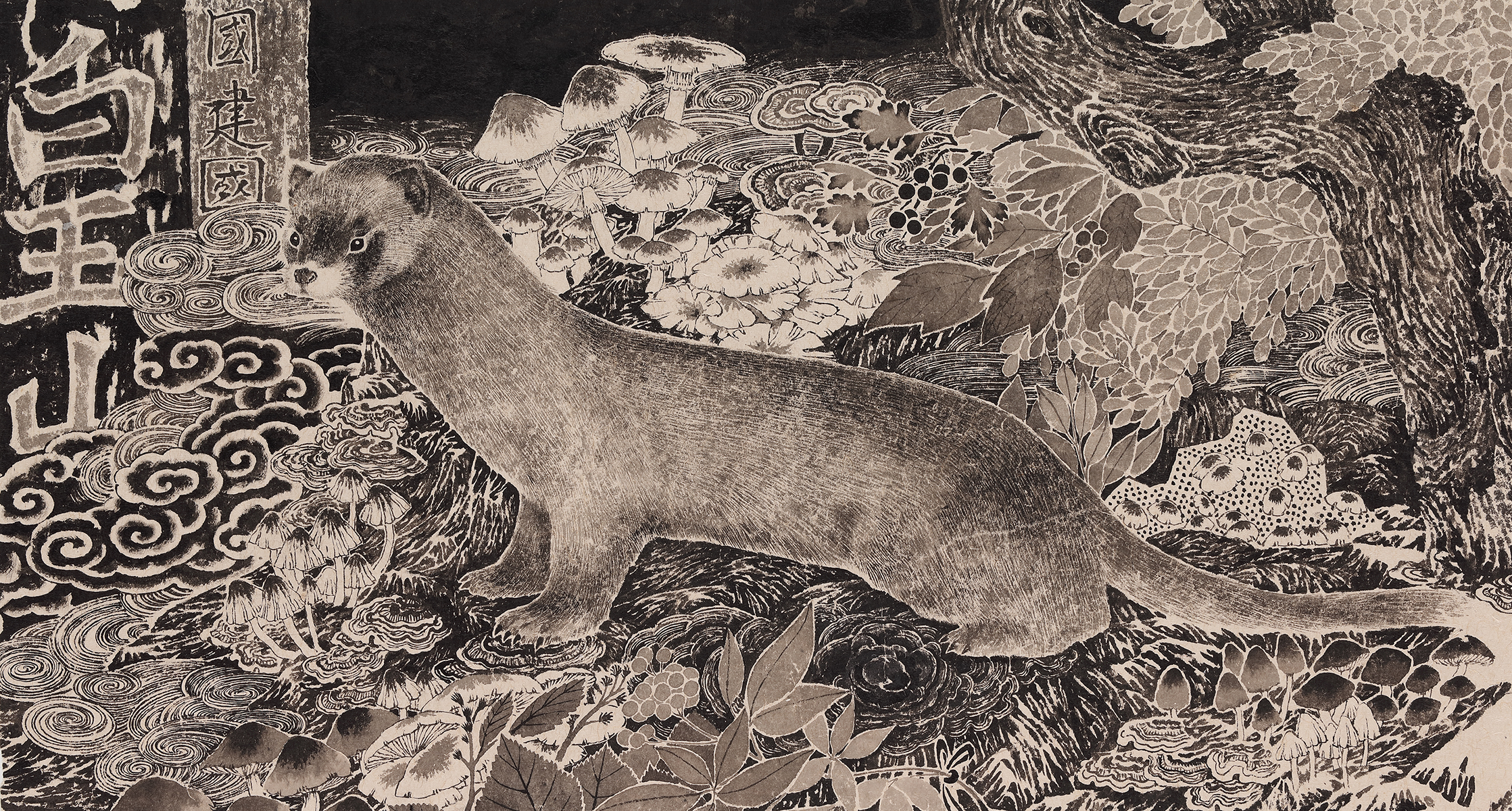 Nagu Temple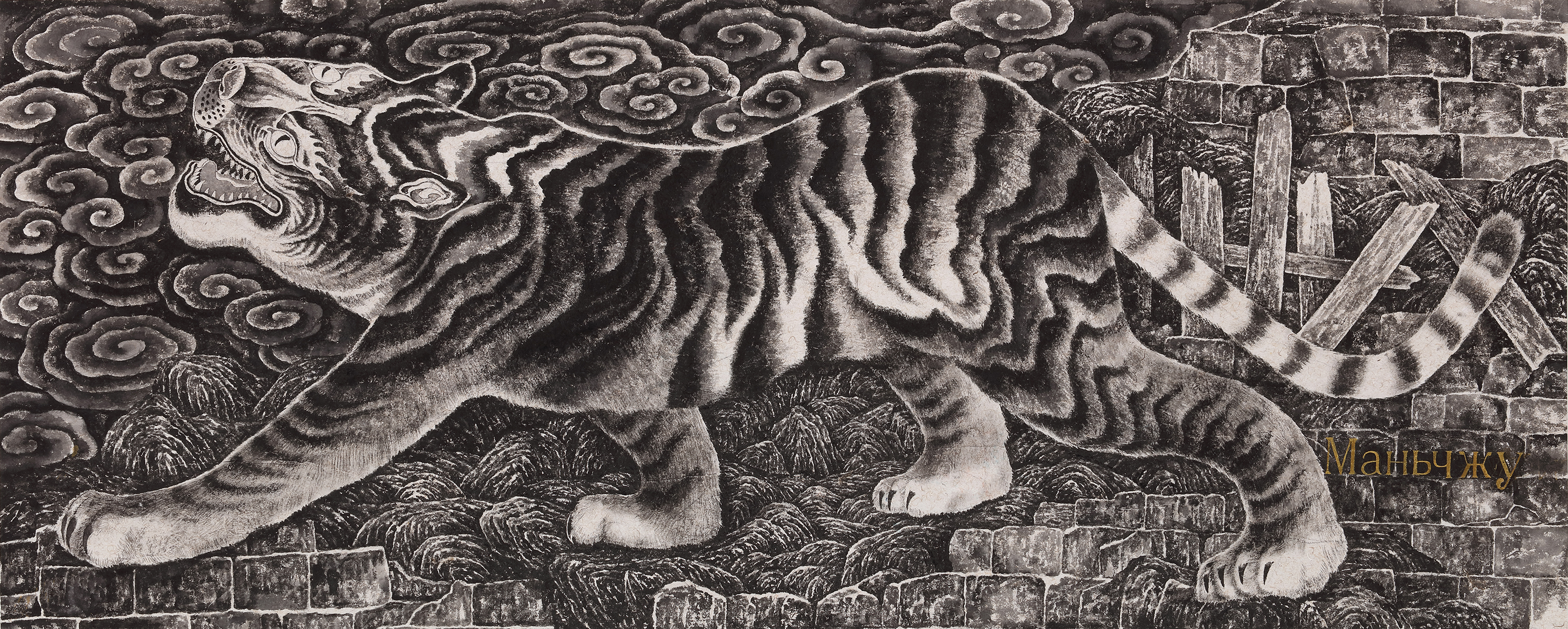 Manchurian Tiger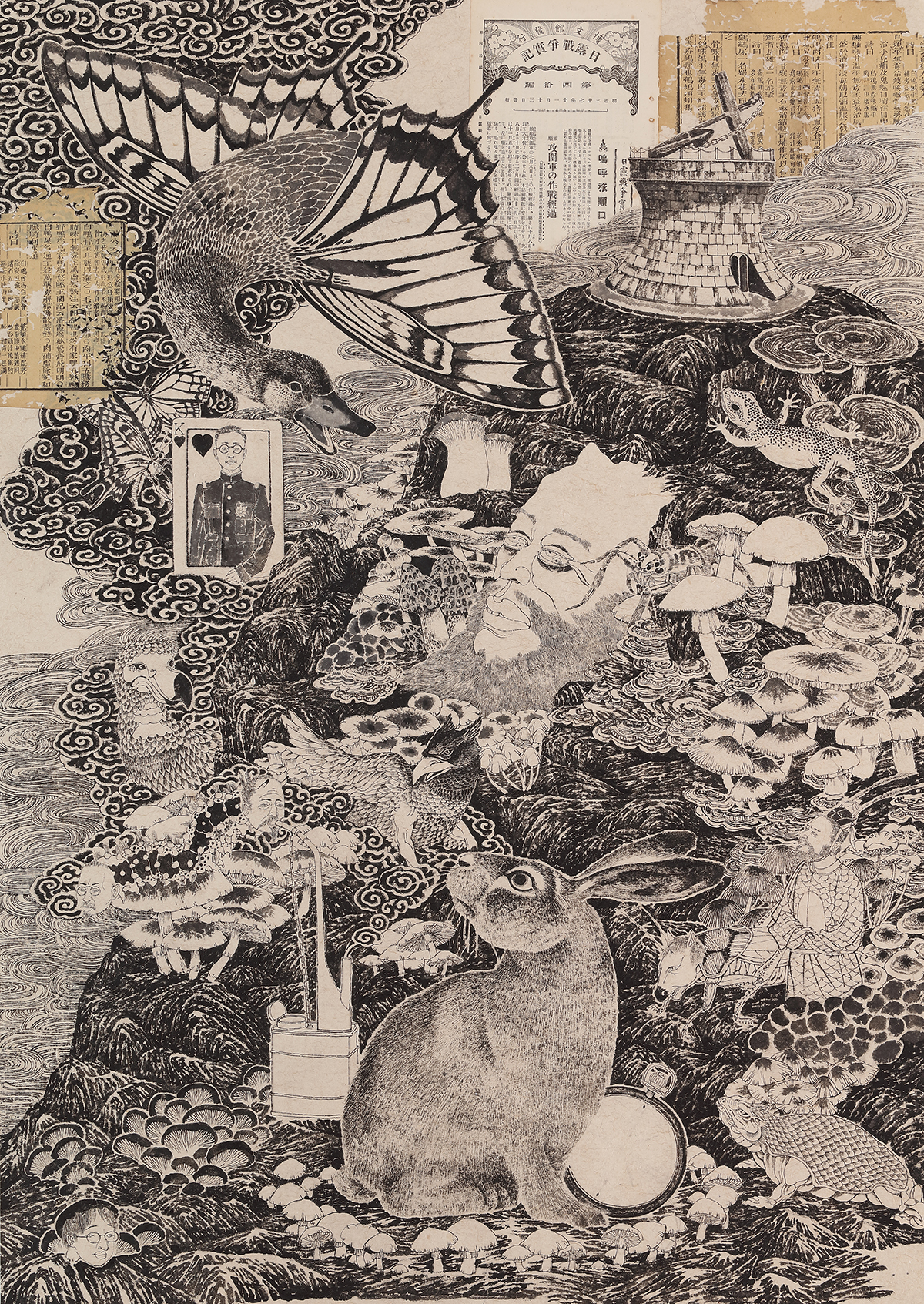 Duck Rabbit Island