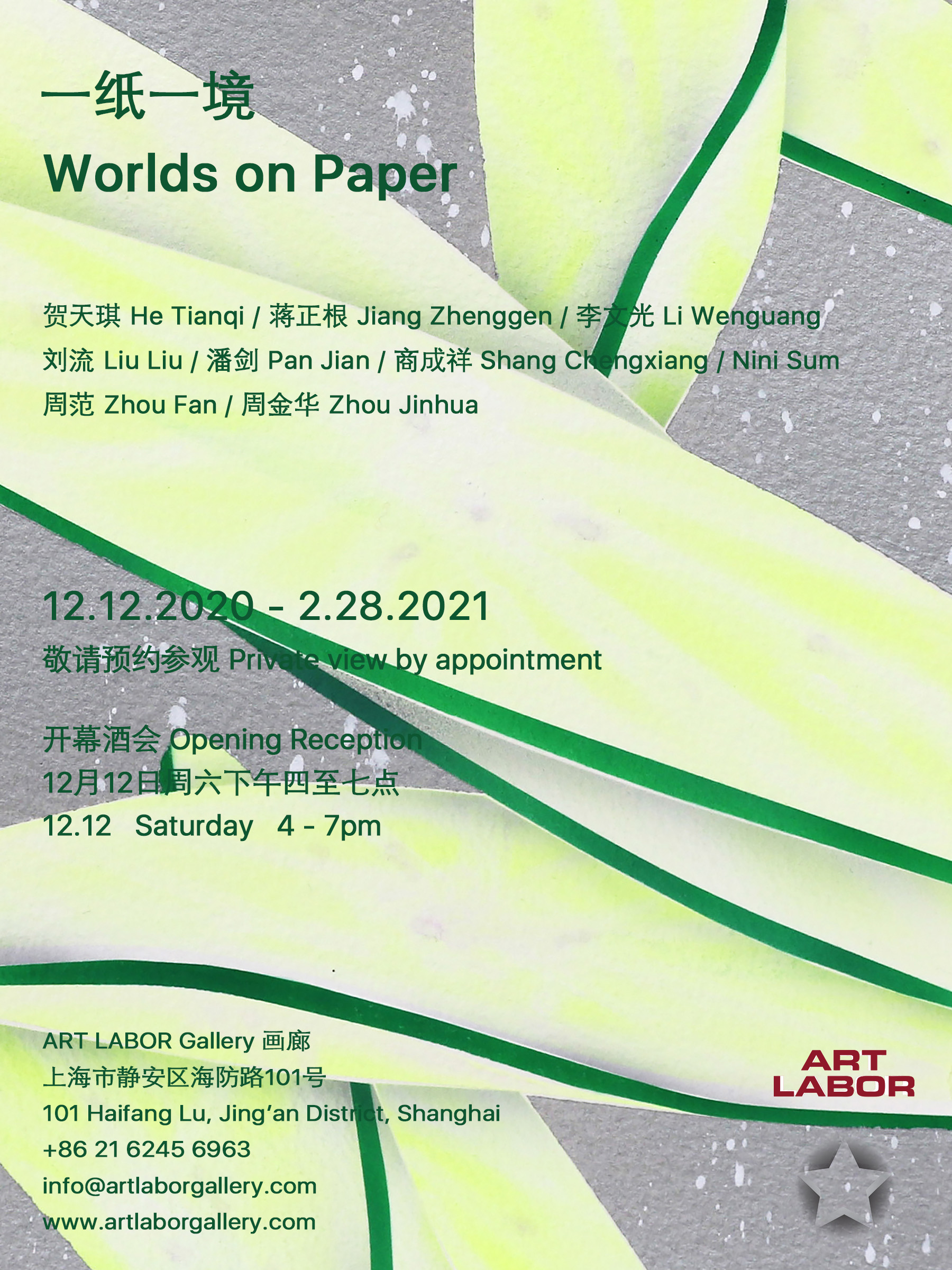 Worlds on Paper
December 12, 2020 - February 28, 2021
ART LABOR Gallery is pleased to announce its newest group exhibition "Worlds on Paper", this is the first group exhibition curated around the medium of works on paper.
"Worlds on Paper" is a dynamic exhibition featuring nine artists including He Tianqi, Jiang Zhenggen, Li Wenguang, Liu Liu, Pan Jian, Nini Sum, Shang Chengxiang, Zhou Fan, and Zhou Jinhua. The exhibition will be held from December 12th, 2020 to February 28th, 2021. The opening reception will be from 4-7 pm on Saturday the 12th, and open to all.
This exhibition explores artists' diverse ways of working with paper. Paper as a medium is diverse, flexible, and versatile. Different papers have each aunique texture and a way of responding to the media applied, whether watercolor, pastel, acrylic, pen, pencil or oil. Varying techniques employed by these artists show off the individual methods of creation on these works on paper, presentations that are original and engaging.
Working on paper, the artists are allowed a more instantaneous certainty, the immediate permanence brings about ease when at work, in that with paint, there is no touch up or erasing the act, and their expressions more spontaneous in comparison to working on canvas, leaving more trace of their creative impulse visible in the artwork, and allowing the audience a peek into the artists' creative process.
Unlike our previous exhibitions, the artworks on view in this exhibition will be changing constantly throughout the duration of the show, creating a sense of transformation and replicating the fresh immediateness of the act of working on paper.