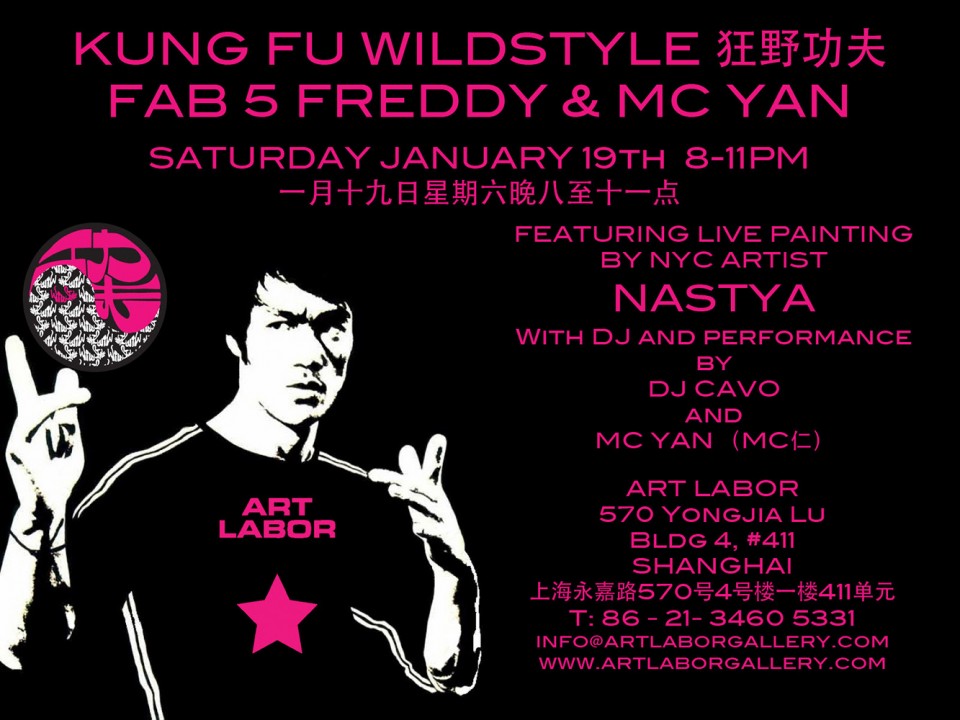 KUNG FU WILDSTYLE – Curated by Sean Dinsmore and Shelly Pecot
January 19, 2013 - February 28, 2013
A collaboration Art show between Hip Hop's renaissance man FAB 5 FREDDY and Hong Kong's famed rapper/designer/artist MC YAN – with a live painting installation created in house through February by NYC/Russian street and design artist NASTYA!
The brief: To explore the relationship between Hip Hop's formative years and Kung Fu movies – specifically Hip Hop's 'outlaw' image and Bruce Lee's 'outsider' legacy – and the generations they influenced. Each artist will present five new works for display.
FAB 5 FREDDY is a pioneer, a cultural legend, and one of the key architects who brought hip hop culture to a worldwide, mainstream audience. Born Fred Brathwaite in the Bedford-Stuyvesant section of Brooklyn, Fab 5 Freddy began his journey as a street artist, executing graffiti pieces throughout New York City. His paintings have been exhibited and collected internationally, and his work in film, television, and music has made him one of the most recognized and respected individuals in Hip Hop.
MC YAN (Chenguang Ren) needs no introduction in Chinese Hip Hop and Graffiti circles. His pioneering Art and Music over the past two decades have made him a genuine 'voice of the people'. Starting with his work as front man of the best-selling, controversial LMF Crew, to his art studies in Paris, to his live installation work at the TATE MODERN in London and FIAC in Paris, and current design work for brands like Nike, CLOT and Remy Martin, MC YAN has evolved into an internationally recognized cultural icon of Hong Kong.
Originally from Russia, NASTYA is a well respected artist and design sensation presently living in New York City, a skateboarder, BMX rider and surfer, her designs have been incorporated all over the world by an incredible assortment of clients (some whom we cannot mention here for reasons of personal security) and recently in Shanghai at ALTER boutique. She will be creating a painting on the premises and during the party through to mid February! Come watch a very talented and cool designer at work!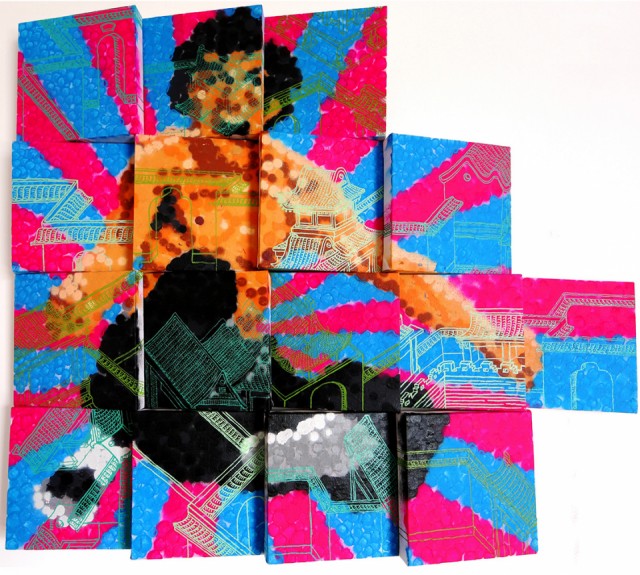 Suicide Kick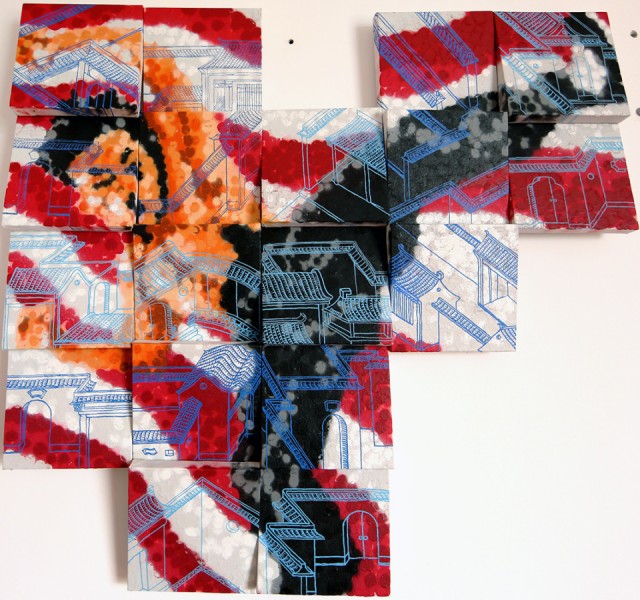 Revenge Kick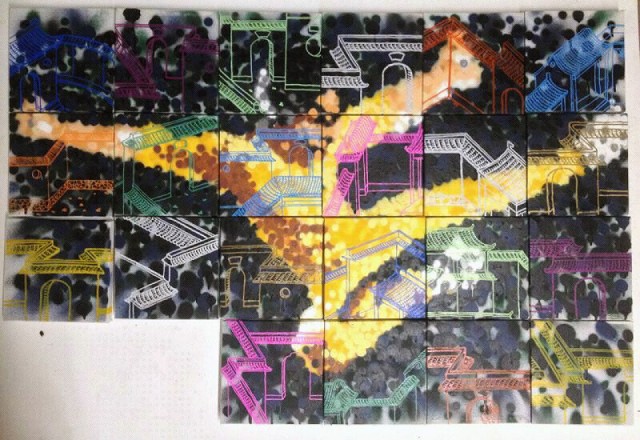 Fly Kick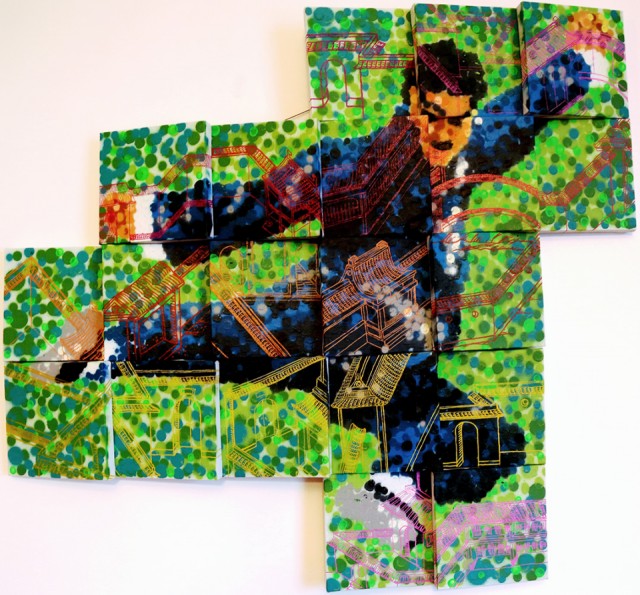 Dog Kick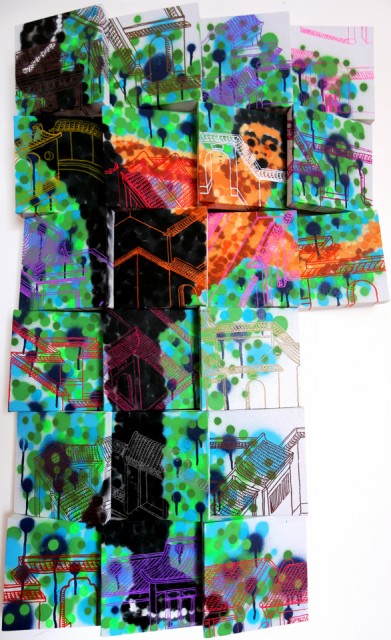 Chunck Kick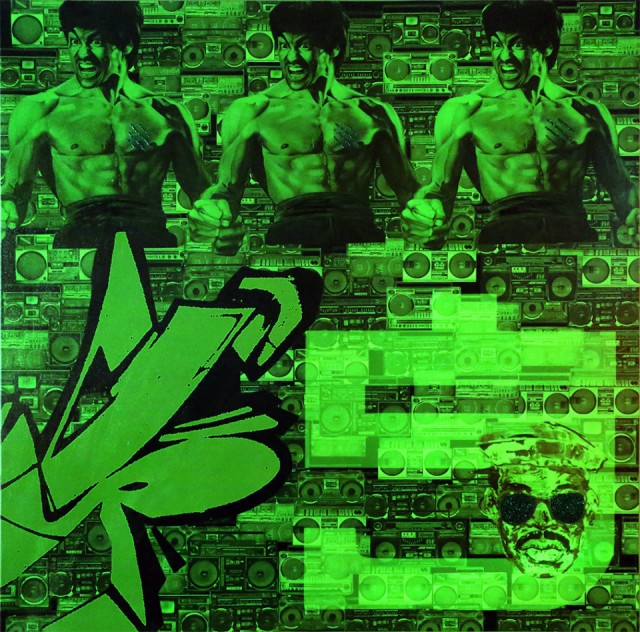 Triple Green Bruce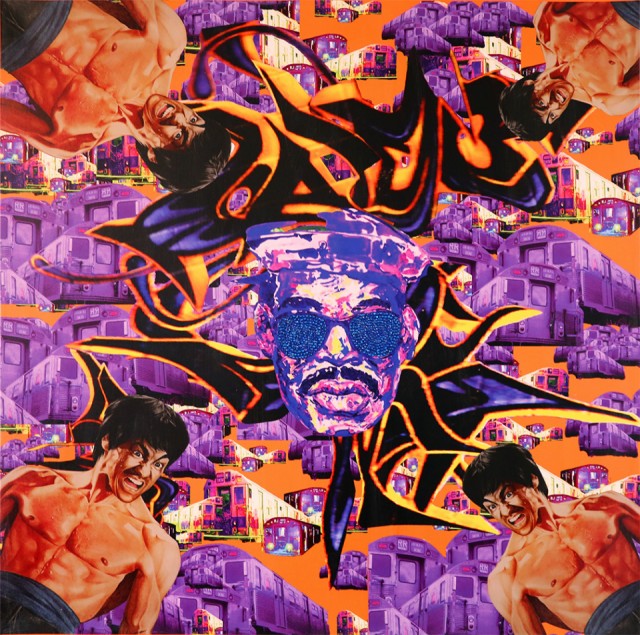 Self Portrait of the Artist Surrounded by Bruce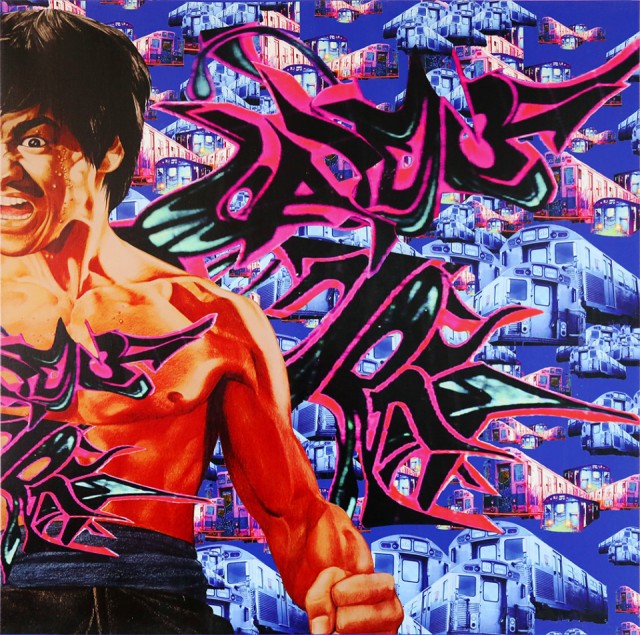 Bruce Unleased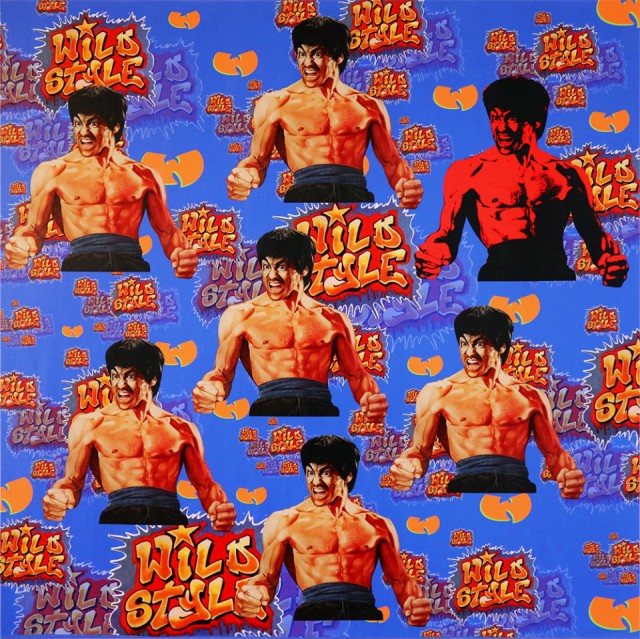 Bruce Sextet, One Red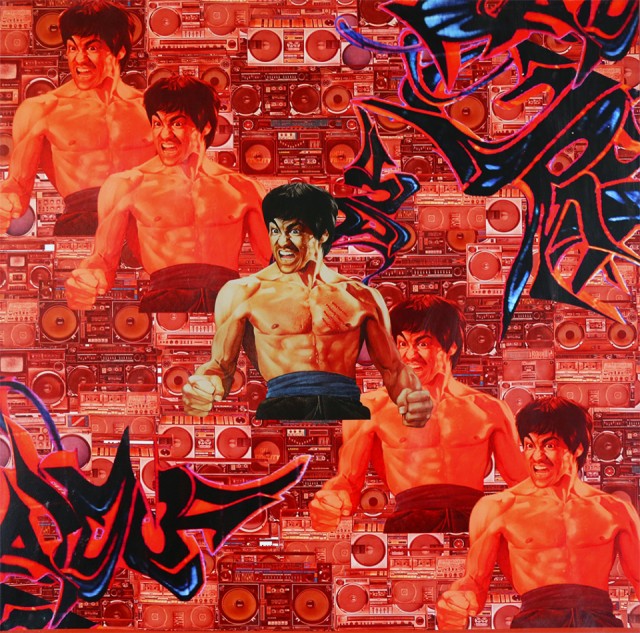 Boom Box Bruce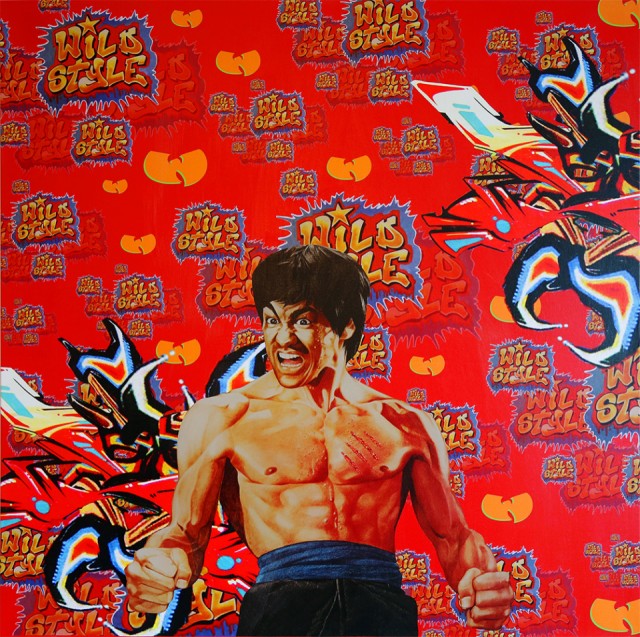 The Triumph of Bruce